"He crushed me between the log and his bike" – Jordan Scott goes in at the SuperEnduro deep end
Do you fancy making your SuperEnduro race debut on track with Billy Bolt, Jonny Walker and Cody Webb? You'd be excused for "sh*tting my pants". Two broken ribs later, Jordan Scott explains how his night in at the deep end of the SuperEnduro World Championship at the GP of Hungary unfolded.
From "shitting my pants", to grabbing a holeshot ahead of the best riders in the world via a couple of broken ribs, Jordan Scott got just about the hottest baptism of fire in enduro you could ever imagine.
A call from Tony Wieczoreck (the Wieczoreck GP Racing Team manager) on a Monday pitched Scott up as a replacement rider for round three of the 2023 SuperEnduro World Championship in Hungary the following Saturday.
It triggered some frantic medicals to get the international license in time and some sleepless nights but it turned out to be a hell of a story for the Northern Irishman.
Jordan is no stranger to enduro and hard enduro but had never even ridden a SuperEnduro track, let alone raced one. The next thing he knows, he's dodging Taddy Blazusiak…
"It's crazy. Those boys are just riding round like that's nothing. I was just trying to survive!"
Hey Jordan, how do you feel after that then?
Jordan Scott: "I'm a bit sore but I'm still buzzing. It's been a whirlwind but I'm just about getting over the adrenaline of it all."
So how did you get a super-sub ride in the SuperEnduro World Championship come about?
"Through a friend, Martin Barr, who basically spotted on Instagram they were looking for someone. He recommended me I think and told me to get in touch with Tony, the team manager, which I did and basically Tony called me on the Monday before the race and said the offer's there, the bike is yours, just see if you can get a license. If you can, we're all good to go.
"The biggest problem then was getting an international license sorted in a week…it literally came through as I was boarding the plane to go to Hungary."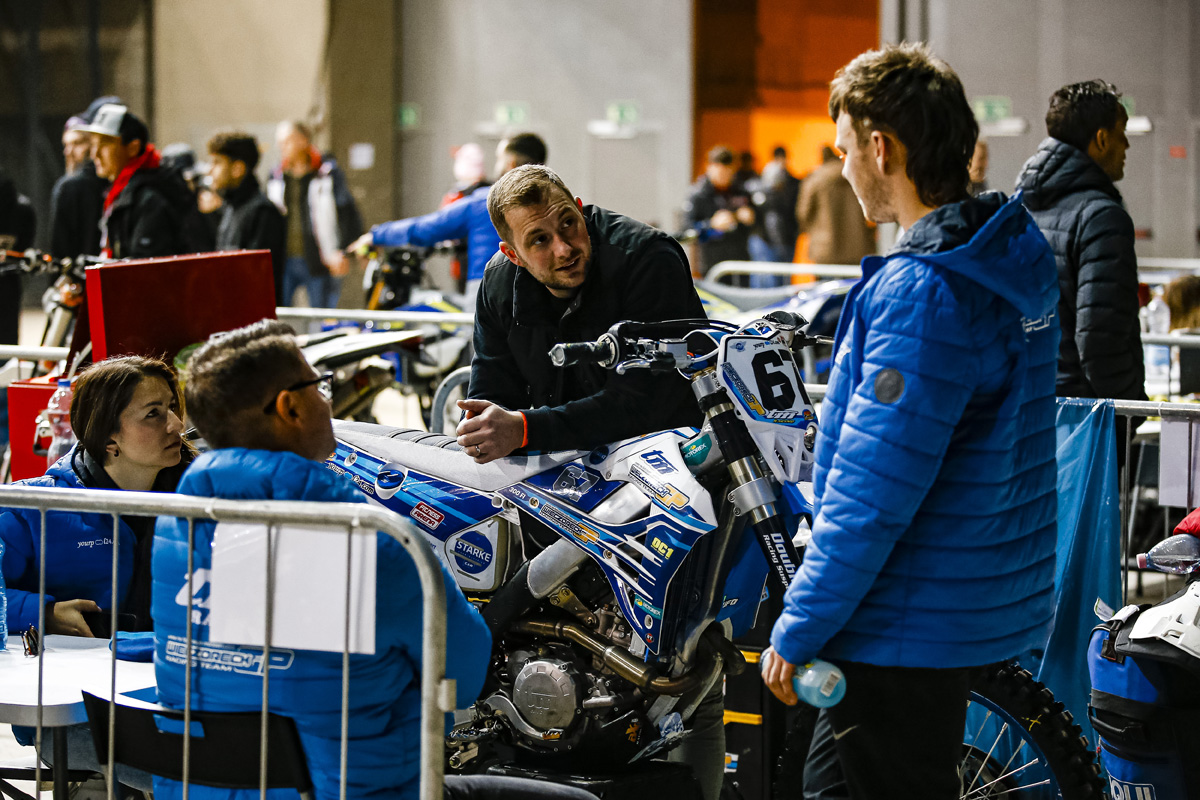 But you'd never ridden anything like it before though? Not on single SuperEnduro race?
"No. I had four days to wrap my head around it at home but we have nothing like a SuperEnduro track to ride or practice on anywhere in the whole country, and I'd never ridden anything like it. So heading to Budapest really was into the unknown."
Enduro21 note: For a little bit of context, Jordan can certainly ride a bike. He's raced to a high level at the ISDE (P17 scratch overall in the Club Trophy class and P3 in C3 category behind Christophe Nambotin and Tyler Vore…), plus British Extreme and British Enduro Championships, Erzbergrodeo…it's a decent list.
But it's all outdoors and from his Northern Ireland home, the glitz and lights of a 12,000 seater stadium to line up with Billy and the boys was an eye-opener.
You were replacing Blake Gutzeit on the 300 four-stroke? You usually ride a 2T right? How was it?
"It was literally 'get on the bike and figure it all out'. I hadn't ridden a four-stroke in probably five or six years, the bike was literally set up from Germany at the previous round. The track, bike, everything came all at once. It really did feel like everything was being chucked at me."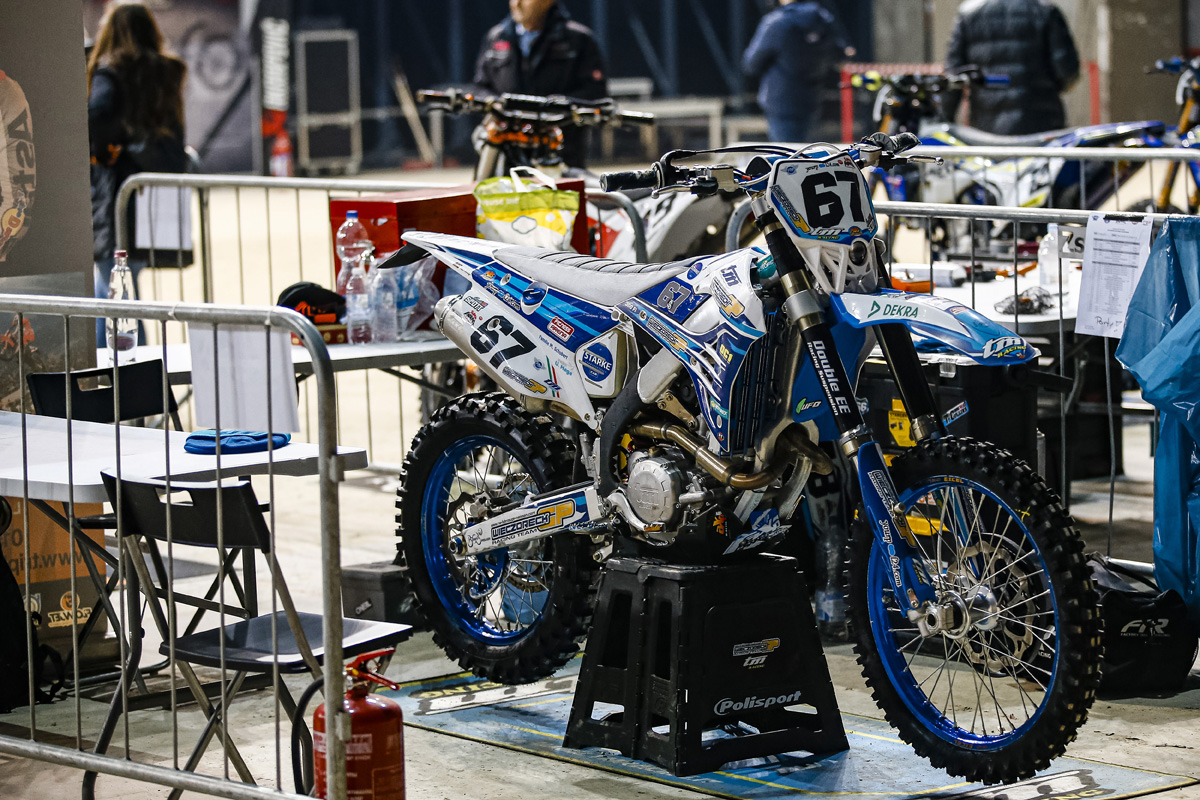 SuperEnduro is notorious for its intensity. When you haven't ridden it before, it must have been nuts?
"Yeah, basically because you get no time on track. First practice was eight minutes, then 10 for timed practice and before I knew it, it was time to race. I couldn't even put a clean lap together without making a mistake in practice. I think my lap times were way slower than they had been in the first session just because I was trying hard to figure everything out. When the pressure was on I couldn't actually put a lap together.
"I needed the track time and as a rider you don't get any track time it's as simple as that."
My heart rate in the last race averaged 189 and maxed 195 for the whole race
What was the hardest part of riding the track?
"The log matrix was probably the worst section really. You had one bike's length between the first and the second log but the next three were less than a bike's length, so you were fighting it in between trying to figure out timing and staying on without getting it wrong and that was followed by a four-foot concrete block."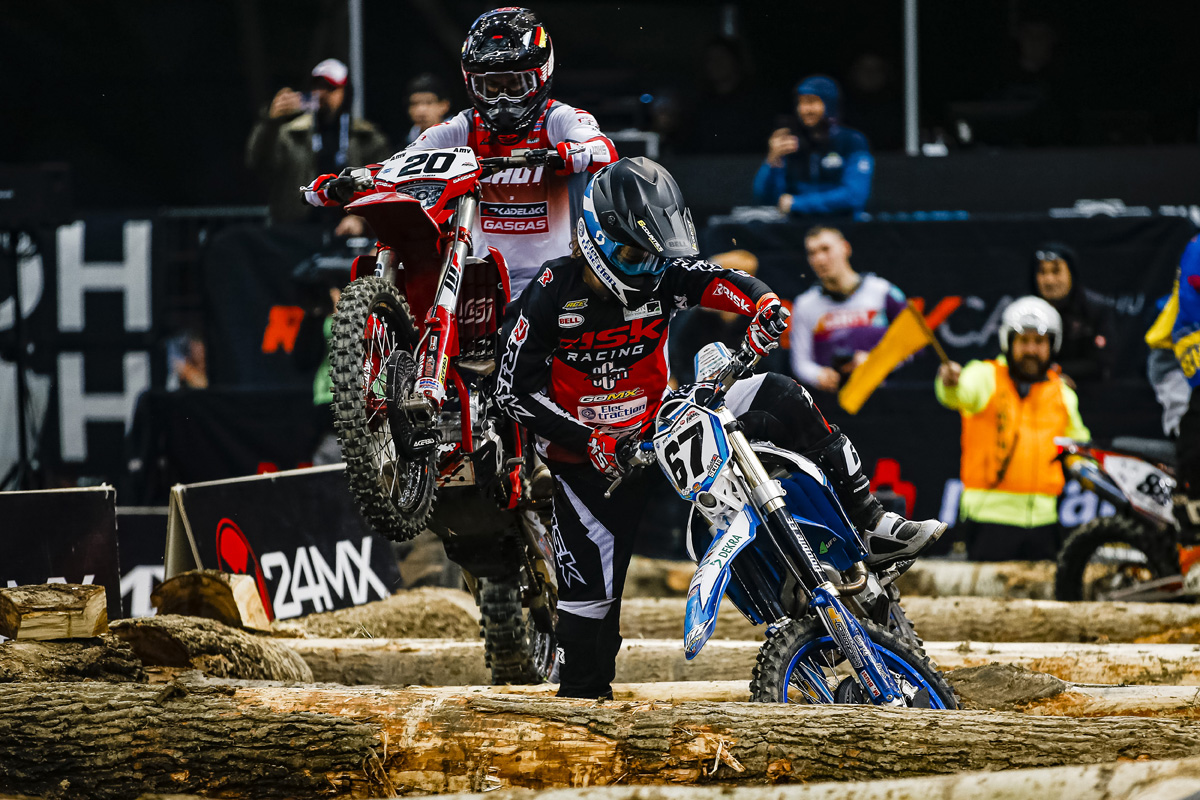 "Once you got it, it felt great but then it was doing it every lap and even the top boys were struggling with that.
"In the afternoon before the evening races start you get some time to eat and so on and we went back to the hotel and I was like, 'what the hell am I doing here!'."
So how did the races unfold? You led the world for a few metres there?!
"Well, the first one didn't go so well, I got jumped on…"
"Basically, Taddy made a mistake and went down in front of me, I turned to avoid him and came off and that gave Norbert [Zsigovits] nowhere to go and he rode over me. I fractured two ribs round the back. He crushed me between the log and his bike. It was a bad way to start the night."
Wait, you broke your ribs in race one but carried on?
"Well, yeah, but if it hadn't been so intense, the whole night goes so fast, I'd say I wouldn't have kept going. The adrenaline was so high I didn't even feel too bad until later and then when I got up the next morning I could barely move.
"Race two was good though yeah. I knew the bike was quick enough so I made it my mission to get a holeshot. But when I pulled it off and got round the first corner, I was like, 'oh shit, everyone's gonna ride over me now!' and then I fluffed the logs again."
SuperEnduro tracks are different and it needs a different approach, how did you find the bike and set-up of the TM 300 4T?
"The bike set-up is so different for this sport. The top boys have their bars rolled back and the sag set really low at the back almost like a trials bike. That was all a really steep learning curve.
"I couldn't get on with Blake's gearing, so I played about with that so I could carry second gear through the obstacles. I changed to a 12-tooth front sprocket and figured it out so I could use second gear for the whole lap then."
The whole week leading up to it I hadn't really slept because I was just shitting my pants
How did you find the intensity of it all, the heart rate can sky rocket, the sport is pretty unique in that way…
"Those boys are gnarly the way they ride and do that. People don't realise what it's like and it is a completely different sport for fitness. The intensity is unbelievable.
"My heart rate in the last race averaged 189 and maxed 195 for the whole race. It's crazy. Those boys are just riding round like that's nothing. I was just trying to survive! You can't even pull the clutch in after one lap.
"By the last race when I'd figured it out a bit more, I think I was running sixth or so and holding people behind but just in the late stages of the race, when you're not conditioned to do that kind of intensity, it really quickly catches up with you and you start to fade. The crash was having a bit of an effect by then also so it was hard to grip the left side of the bars."
How was it racing alongside Billy, Jonny and Taddy?
"I was just taking it all in and soaking it up to be honest. The whole week leading up to it I hadn't really slept because I was just shitting my pants.
"Being there with those guys was great though, they're all dead-on and Jonny gave me some advice and was really helpful. It was a good atmosphere and I felt like people were ready to help me which was nice.
"It is hard because you look up to all those boys as riders and then you're on the track with them, worried that they're coming up behind and you're going to be in their way. Getting thrown in the mix was a lot to take in.
"But it was probably the best way to do it. If I had been preparing all winter, training for it I think the pressure could have been worse, you'd expect more of yourself but I was just taking it as it came to me.
"I tried to take the whole weekend as a thing which I would look back on when I'm older and be happy that I'd done it."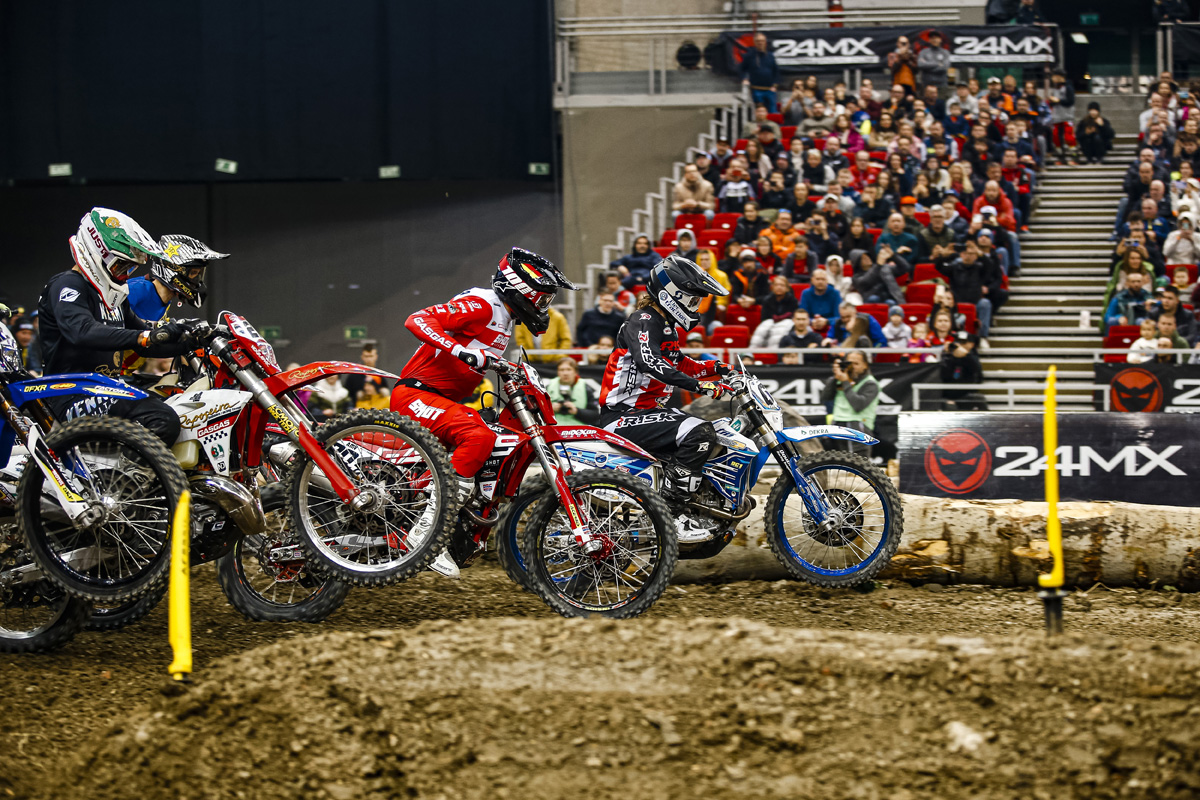 So is that you done and dusted then, are you sticking to outdoor enduro from now on?!
"Ha! No, it was an experience like no other. The whole event was incredible. You have no time to process it while you're there because it just keeps coming at you.
"But looking back, you know being there under the lights with the fans going wild was incredible. If you could get a package together to train and be ready you'd be less keen to push your bike around in the mud all summer that's for sure!
"Being with such a great small team like that was incredible. They really did help with everything. When you're used to doing everything yourself it is hard to get your head around, they wouldn't even let me push the bike in around the paddock! I was trying to put the fuel in and bleed the forks like I normally would and they were making me sit down."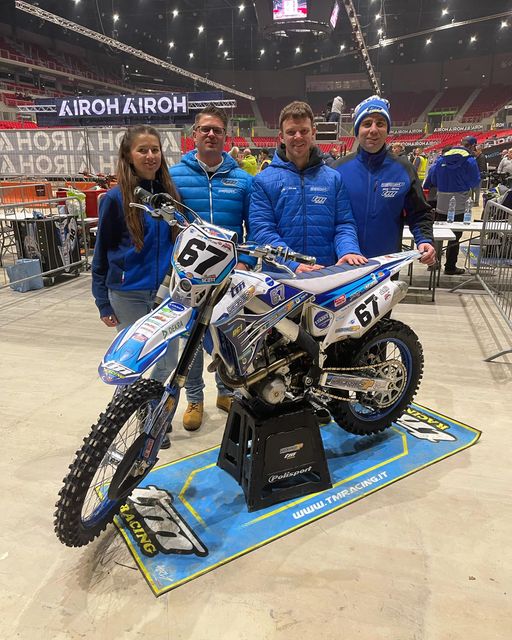 "Big thanks to Tony and the team. They were so great. He just wanted me to have a chance and I'd never even met the guy before in my life. We got along so well and was so easy to work with. There was never any pressure it was just go out and see how you get on. They deserve a guy riding the bike who can put them in the top five, they work really hard and are good people."
Check Jordan's Vlog from the 2023 SuperEnduro GP of Hungary
Photo Credit: Future7Media | Nicki Martinez