AMA National Enduro: Ryder Lafferty Wins "Brutal" Lead Belt NEPG Rnd 3 – Kelley and Baylor crash out
Round three of the 2022 AMA National Enduro Series hit the picturesque Park Hills in Missouri and Ryder Lafferty took the win while Ben Kelley and Steward Baylor both crash out.
Ryder Lafferty must like the Missouri NEPG round a lot. The Coastal Racing GASGAS rider won the event two years ago and with his win this weekend, makes it three podium finishes in a row for 2022 to lead the championship.
Lafferty extended his lead in the series point standings to 13 points ahead of Grant Baylor who moves into second place after an eventful day of racing in Park Hills, Missouri.
After getting off to a slow start in test one, where he posted the fifth-fastest time, Lafferty claimed two wins and three seconds in the final five tests to outdistance second place finisher REV Motorsports GASGAS' Grant Baylor by 1min, 13.114 secs for the victory.
"I started out a little rough because the bike set-up was just off," said Lafferty. "I went with the set-up I used in this race two years ago and I think I kind of missed the mark on that. So, the first couple tests I didn't feel the greatest. Then we changed some stuff and in the third one, that was my best test test all day. The bike was a lot better. Then from there on out, it was like I got a big gap so I just kept trucking and not trying to think about it and just doing my thing. It was a good day."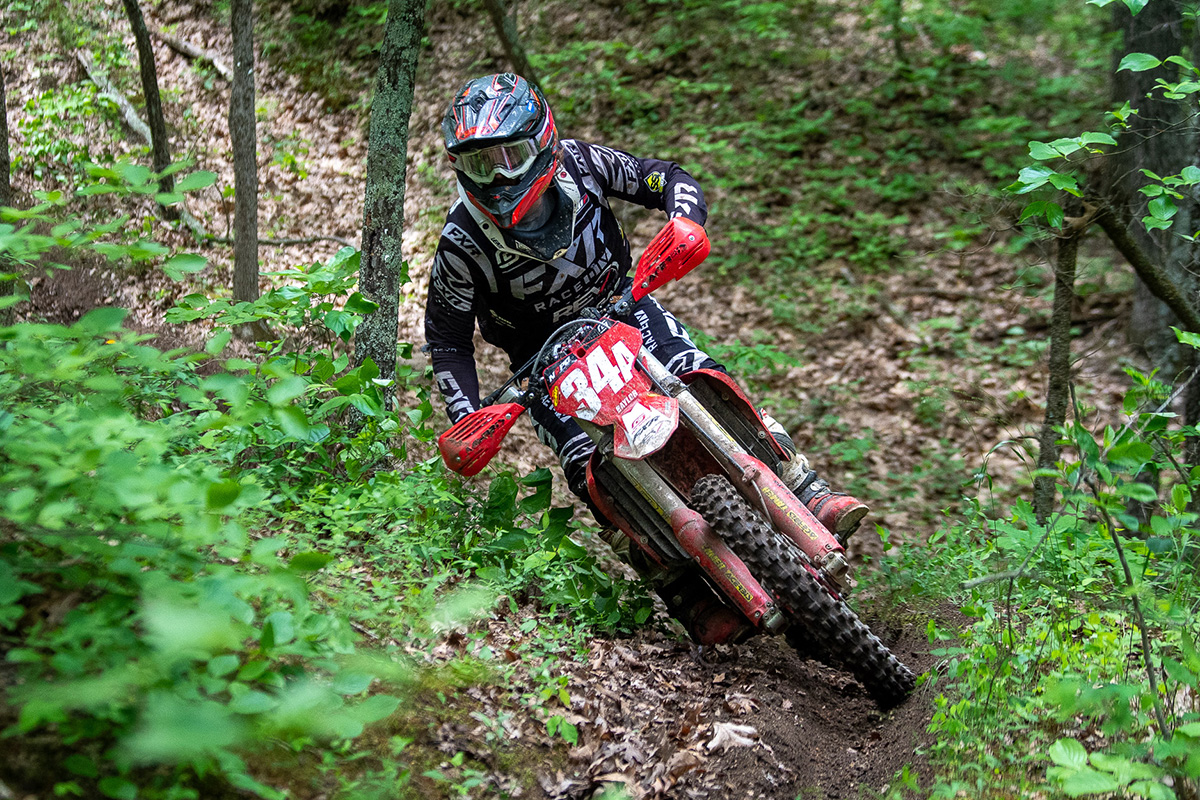 Grant Baylor was second overall and moved into second in the series standings with the finish.
"I started out the day pretty solid up there right in the mix with the guys," said Grant. "I think we were all within a few seconds at first. After that, I just kind of tried to put it on cruise control because I noticed in that first test that the terrain today was just a little bit on the sketchy side. So, I kind of just put myself in about 80% push mode and just tried to cruise it out the rest of the day and try to keep it on two wheels."
2022 Lead Belt National Enduro results (top 10):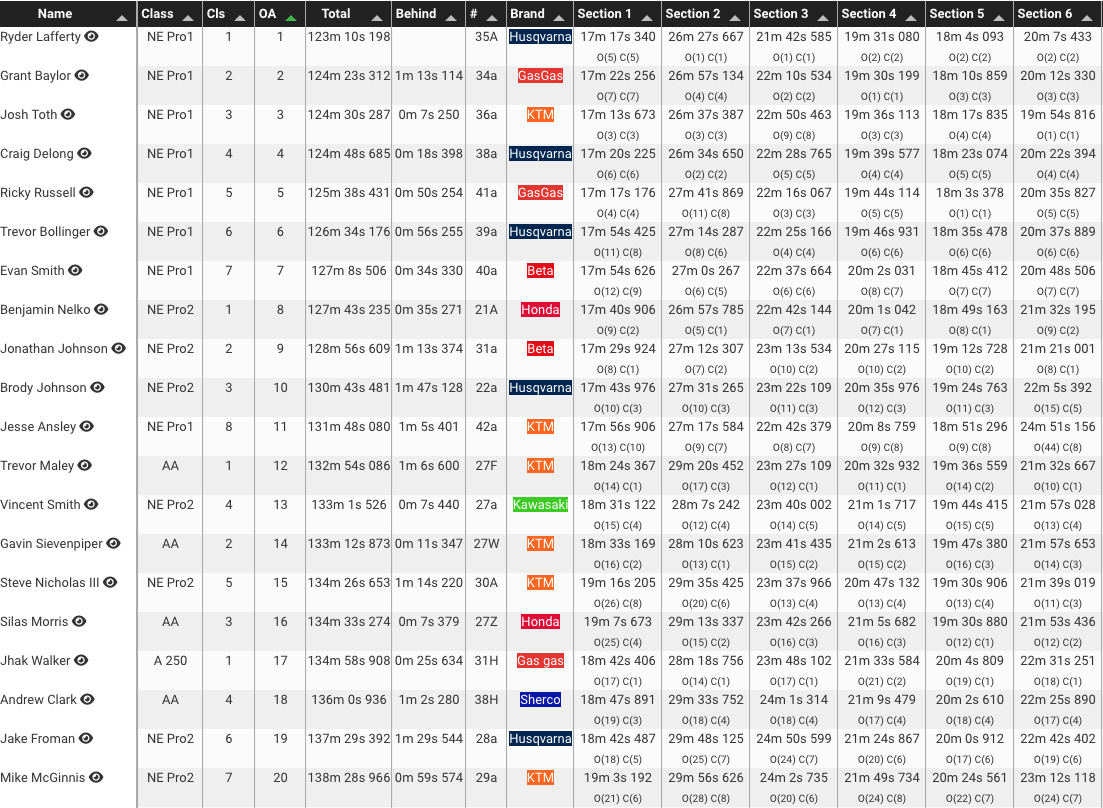 "It was brutal out there"
FMF KTM's Josh Toth turned in a blistering final test move ahead of Rockstar Energy Husqvarna's Craig DeLong to secure the final podium spot in third.
"It was absolutely brutal out there," said Toth. "Pretty much all day it was very sketchy, high speed and just roots and rocks that you couldn't see."
Unfortunately, test two took out both AmPro Yamaha's Steward Baylor (who won the opening round of the series) and FMF KTM's Ben Kelley, who won the second round and leads the GNCC series.
Both had set fastest times on the opening test of the day respectively but were forced to DNF the event due to injuries suffered, basically a broken face for Baylor.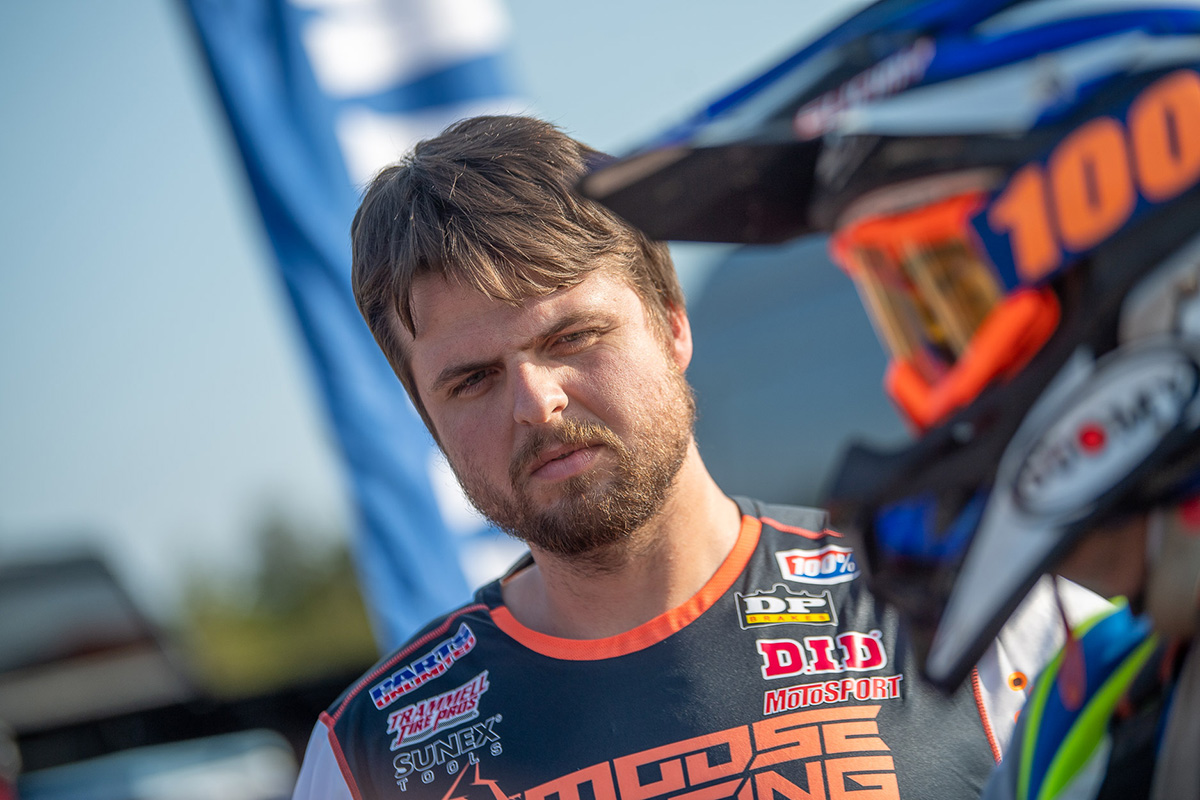 "That was a real bummer." Continues Toth. "I had a huge get-off in test three, myself, so things were going pretty rough. Then the last couple of tests I was able to put the hammer down and move up to third."
Craig DeLong turned in one of his best rides of the season for the first five tests of the day, but gave way to Toth in the end.
"I was in the mix and pretty competitive up until the last test," said DeLong. "Toth and I were close and just I didn't perform. I went slower and he went faster. I just struggled in that last test."
Coastal Racing GasGas' Ricky Russell was in the mix for third as well, but ended up with fifth, his best finish of the year after missing the opening round due to injury.
"I was riding kind of a little bit over-cautious at first, but I still had decent tests," said Russell. "I was right there in the mix with everyone, except maybe Steward's time in test one. Stu killed us in test one. Then going into test two, I felt really good the first couple miles, and I came down this hill and there was some ribbon. I should have gone around the ribbon, and I saw a puddle but it didn't look that deep, but my bike sank up to the seat. So I couldn't get out. Luckily, a lady jumped off her bike and pulled up my bike to get me out. That killed me; I lost anywhere between 45 to a minute roughly. After that, I just tried to put my head down."
Rockstar Energy Husqvarna's Trevor Bollinger was sixth overall with Beta USA's Evan Smith 34 seconds behind for seventh.
Pro 2 win for Nelko
NE Pro 2 class winner Steel City Men's Clinic's Ben Nelko claimed his third class win in a row, finishing a full minute, 13 seconds ahead of second.
Beta USA's Jonathan Johnson was second and ninth overall ahead of his brother, Magna1 Motorsports Husqvarna's Brody Johnson was 10th overall and third in the NE Pro 2 division.
"I stayed off the ground" – Rachel Archer takes Women's class win
The Women's Elite class was won by AmPro Yamaha's Rachel Archer after a day-long battle with Mackenzie Tricker.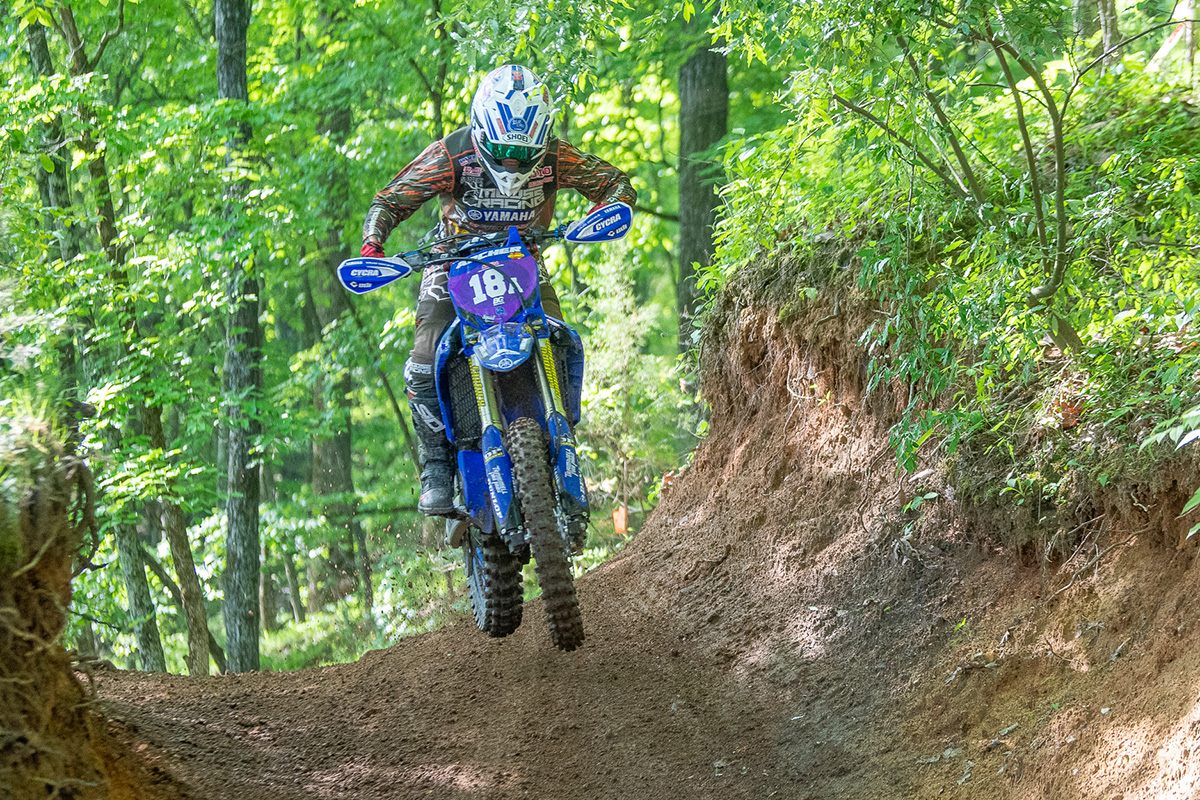 "I stayed off the ground all day and I think that was the key today," said Archer. "I was trying to ride a little conservative because it was so sketchy out there. Me and Kenzie (Tricker) were pretty close all day. Going into the last test I was only three seconds up, so I knew I had to pin it to win it. Unfortunately, Kenzie crashed and I ended up winning the test by a minute. So, good for me, but unlucky for her."
"I was really close going into the last test, three seconds back of Rachel," said Enduro Engineering/Fly Racing KTM's Mackenzie Tricker. "It was probably mile six or something, there was a rocky uphill and there was a bunch of people stuck. I didn't have time to sit there and wait for them, and I didn't make it. I ended up finding a long way around. Other than that, today was pretty good. I was really close to the front again, like I kind of was before I got hurt at Sumter. Hopefully maybe get a win soon."
Brooke Cosner finished third with Tayler Bonecutter in fourth and Valerie Horenski fifth.
Jhak walker (GG) took the win in the Open A division ahead of Ryan Piper (KTM), while Scott Boyer (Bet) won the 200A class ahead of Ryan Moss (KTM) and Jim Stanfield (KTM).
The Kenda AMA National Enduro Series resumes on June 12 for the Cherokee National Enduro, round four of the series in Greensboro, Georgia.
More information: www.nationalenduro.com

Words and Photo Credit: Shan Moore