Little Raccoon National Enduro: Toth wins ahead of Baylor
Josh Toth swept all six tests to claim a dominant victory at the Little Raccoon National Enduro in Wellston, Ohio, round four of the 2020 Kenda AMA National Enduro Series.
FMF/KTM rider Toth turned the tables on the previous weekend's disappointment of leading all day only to lose out on the final test to Grant Baylor – this week it was Steward Baylor on his tail but the gap was a far greater 1:03s after the six tests.
"I knew coming here I didn't want to lose," said Toth. "I put my head down today and just stayed focused on myself. I saw the results all day, but I just tried to ride my own race." The win was Toth's second of the year, third-career National Enduro victory and puts him just 12 points behind series points leader Grant Baylor.
Teaser video (full highlights later this week):
https://www.instagram.com/p/CDaGr8UnKvX/
Stew Baylor back…on a Kawasaki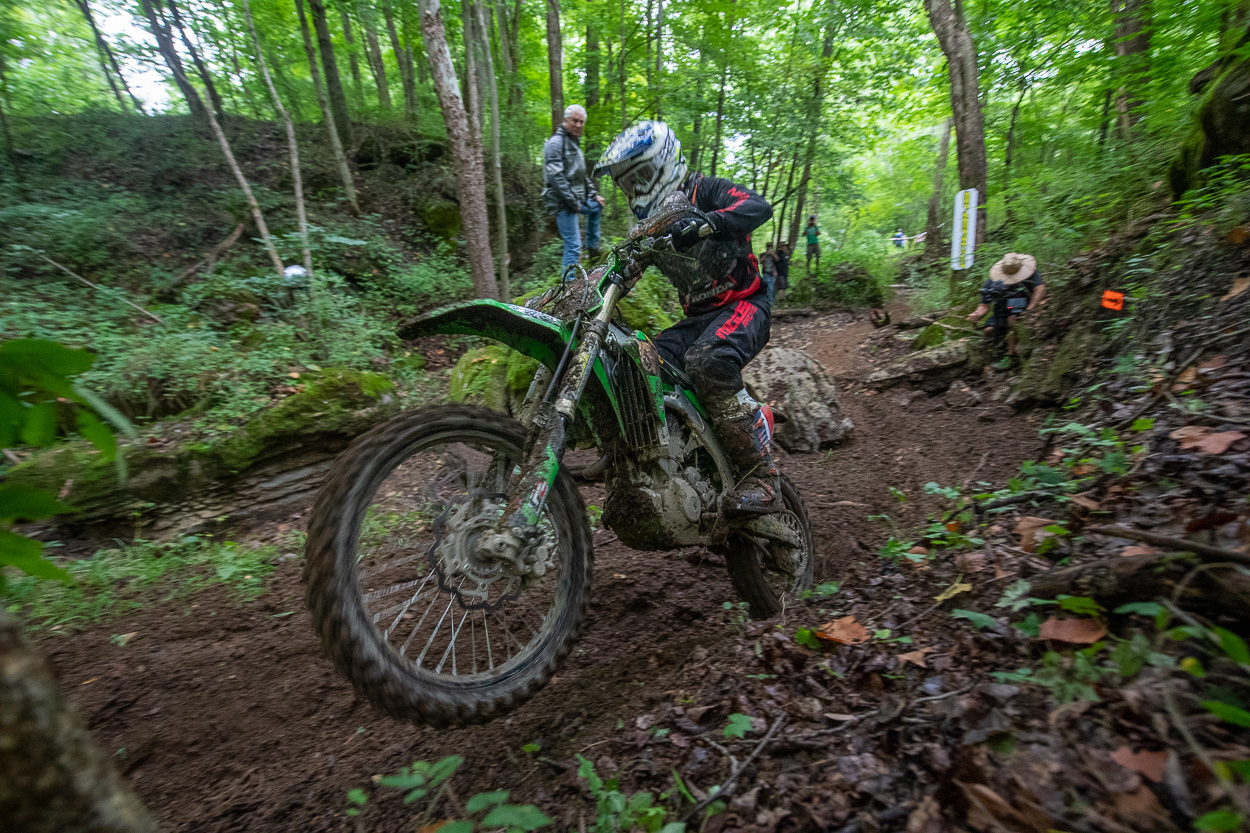 Four-time National Enduro Champion, Steward Baylor, says he purchased a new Kawasaki on Friday before the race and put just 15 minutes on the bike before starting the race in Welleston. The South Carolina rider says he had no expectations coming into the event after sitting out much of 2020 so far after parting company with FactoryONE Sherco.
"I started off a little bit cautious," explained Steward, "then in test two I tried to race a little harder and just started making more mistakes. The rest of the day I tried to nail my lines, just ride and learn the bike. The bike definitely started feeling better towards the end. I felt like I could go faster. I just rode my race and did what I needed to do."
Steward says his plan is to race different motorcycle manufactures' brands before making a decision on 2021.
Lappers cost Grant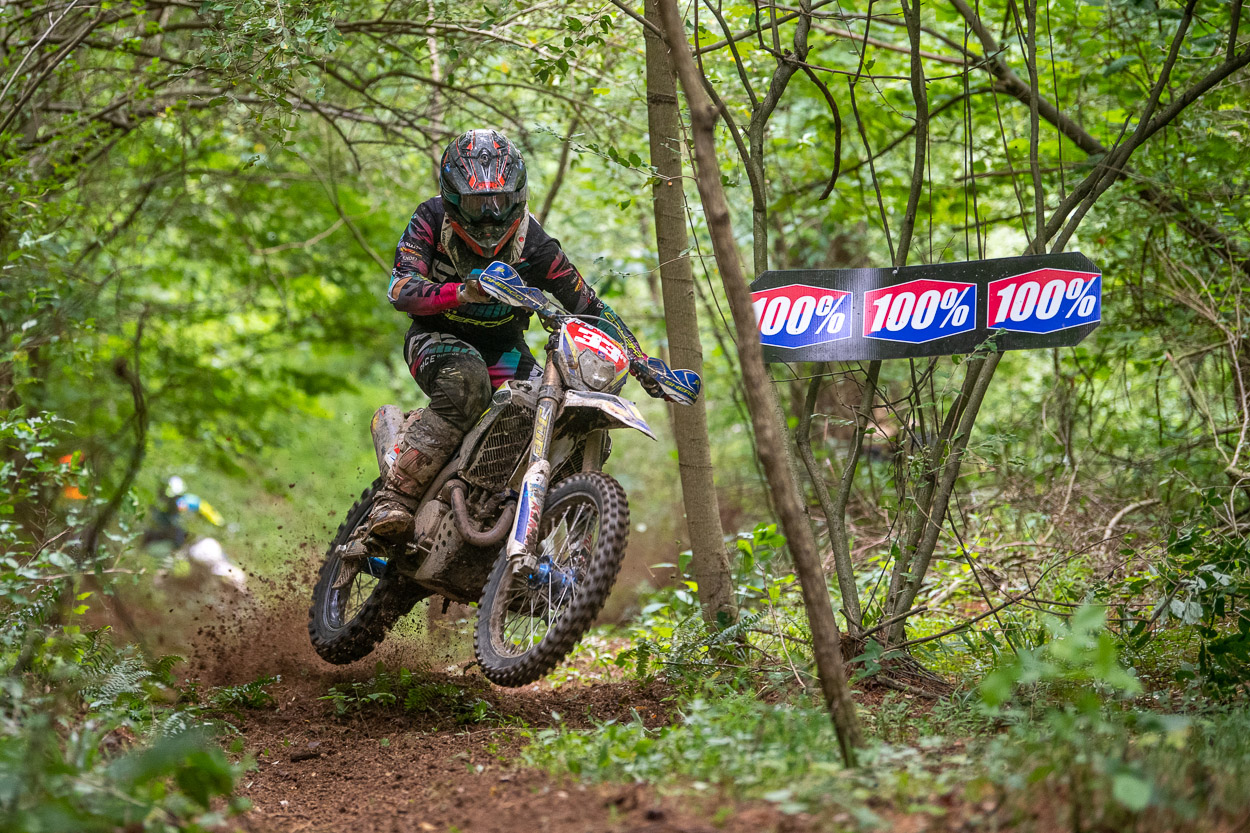 Grant Baylor dropped two steps down from last week's race win, finishing on the final step of the podium at the Little Raccoon Enduro, however, he still remains atop the 2020 series standings by 12 points over Toth. It was an event with plenty of drama for the points leader though who hit one lapper and got stuck in gear and then got put in the trees by another on the final test, both costing him time.
"The first test went pretty good, and then the second test was going pretty good when halfway through I went down and kind of tweaked my knee a little bit," said Grant. "I just lost a bunch of time in that second test. Then third test, I made it about a mile into the test and a lapper ran into me and made my shifter hardly usable – it was bent to my peg so I could hardly use it. I tried to stay in third gear but it was hard to keep my foot from bumping the shifter down, it was very hard to shift back up. At that point I was almost a minute down from everybody, so I just tried to salvage what I could. In test six another lapper thought it would be a good idea to race me to the end of a split line and it put me off the track with a vine wrapped around my front wheel costing me 20+ seconds." Grant finished the race 20 seconds behind his brother.
After taking the opening round of the season, Ben Kelley has followed that up with three-straight fourth-place finishes this season.
Fifth overall was XC Gear/Enduro Engineering/Husqvarna's Ryder Lafferty. Lafferty, nephew of eight-time champ Mike Lafferty, finished third overall in the opening round of the season, and has been working hard to get back on the podium. "I started out strong," said Lafferty. "I was kind of a little timid. I knew it was going to be slick with all the rain. I stayed on two wheels and I didn't have any mistakes all day, but I think I lost a little bit halfway through. All in all, not too bad of a day."
Nelko nails Pro 2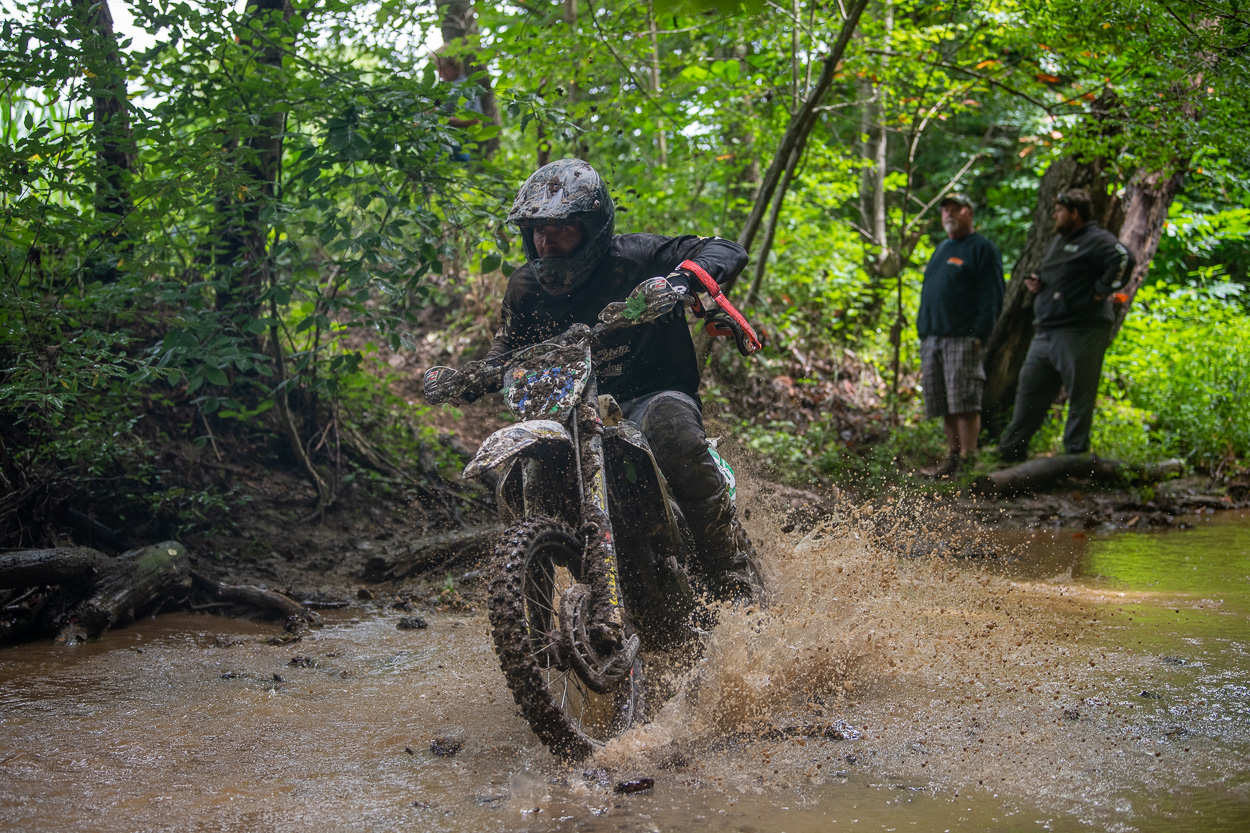 760 Husqvarna's Ben Nelko was eighth overall and first in the NE Pro2 class. "The day went awesome," said Nelko. "I came out with the first test win (in the Pro 2 class). I think I was 30 seconds ahead right off the bat, so I just kind of tried to keep it together and ride a smooth race. I'm pretty excited on a National Enduro win. This is nothing I've ever done before, so I'm pumped on it."
Beta USA's Cody Barnes was ninth overall and second in the NE Pro 2 class. "I rode pretty solid, only a couple little mistakes here and there," said Barnes. "My Beta 250RR was running awesome and was handling great. Overall it was a good day. Just need to limit some mistakes and go a little bit faster and hopefully come out with the win the next one."
Rockstar Energy Husqvarna's Craig DeLong rounded out the top 10 and finished third in the NE Pro 2 division. "It felt like I was riding good all day, personally," said DeLong. "I just had some issues with some bottlenecks out there, just other people stuck in the trail. I tried to go around them and tried to do my best and sometimes it worked, and sometimes it didn't."
Gutish jumps overnight from Extreme Enduro to NEPG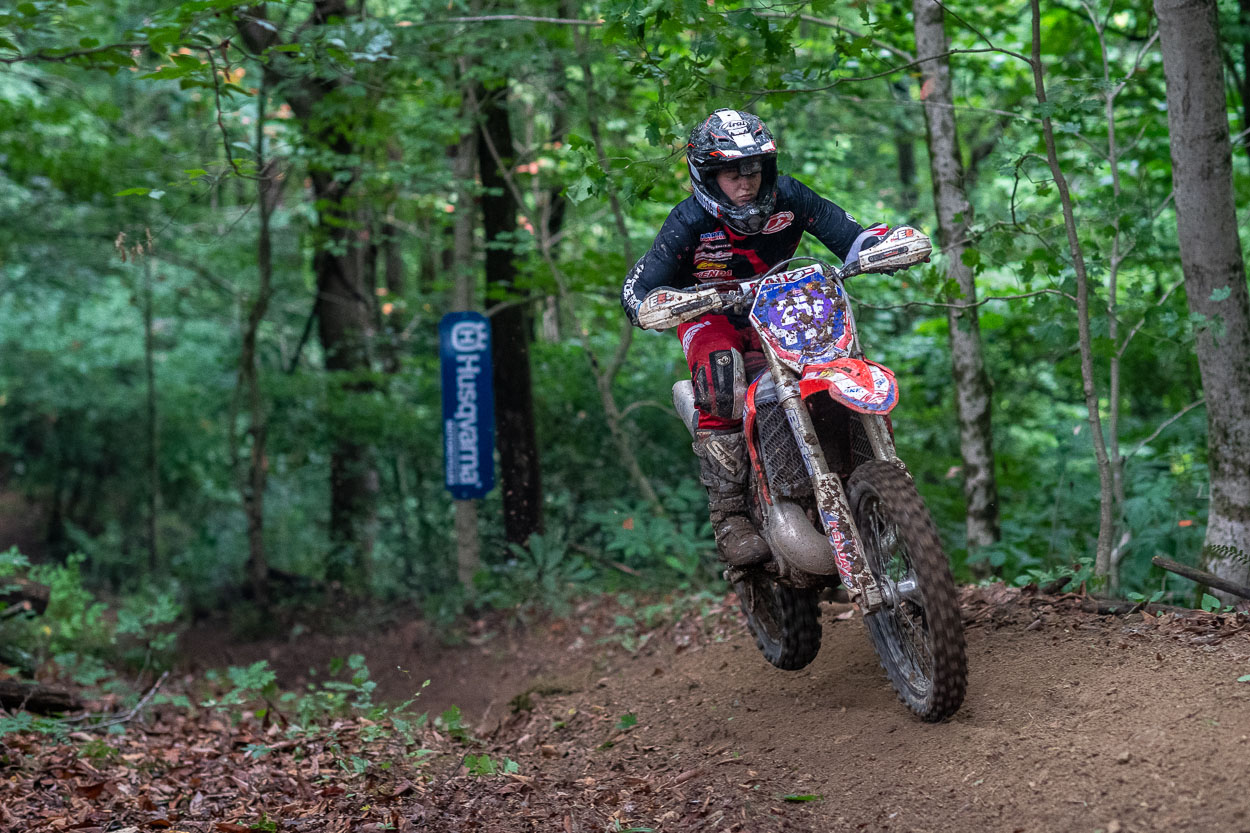 Rachel Gutish remarkably raced and won the Battle of the Goats Extrme Enduro on the Saturday in North Carolina before driving all night to race and win the Little Raccoon Women's Elite class! "I raced the Battle of the Goats extreme enduro yesterday, so I came into this not really sure how things were going to go," said Gutish.
"I'm not on my usual race bike for this. I'm still on the bike I raced yesterday, a 200 set up for extreme. But as it turns out, I think I like this setup for this, especially today as muddy and slick as it was out there, better than I like my normal setup. I was running about second all day, and then in test five it was absolutely magical. I've never ridden a dirt bike that well in my life – I don't know if I'm ever going to be able to ride a dirt bike that well ever again! I was 21st overall. I have no idea how that happened. So I'm really hoping that I can maybe someday do that again, but for the time being I'm just over the moon."
Enduro Engineering/ Mepmx/Fly/Grizzly Peak/Traveler's Rest Speedway/KTM's Mackenzie Tricker finished second, 49 seconds behind Gutish. "I won the first test, but I was still pretty cautious," said Tricker. "Then honestly, they just turned it up and I wasn't ready, really. I tried really hard to sprint those last two tests and make up the time that I lost and I just didn't have it today, but I didn't do anything silly."
BABB's Racing's Becca Sheets rounded out the podium in the Women's Elite class. "I came out swinging and had the lead after the second test," said Sheets. "From there, I just had to ride good, but I got hung up in a bottleneck and there was really just nowhere for me to go, so I lost a bunch of time on one of the tests. Then on the last one I was riding really well again, but I just kissed a tree with my face and had to get back going after that. I didn't have a goal to win or anything. So I feel pretty good about it. I had a lot of fun."
Kole Henslee (KTM) won the AA class ahead of Michael Pillar (Yam), with Will Sievenpiper (KTM) in third. Meanwhile, Luke Ross topped the Open A class ahead of fellow KTM riders Eric Douglass and Brad Mohr.
Little Raccoon top 10 results:
Josh Toth (KTM)
Steward Baylor (Kaw)
Grant Baylor (Shr)
Ben Kelley (KTM)
Ryder Lafferty (Hsq)
Thorn Devlin (Bet)
Cory Buttrick (Hsq)
Ben Nelko (Hsq)
Cody Barnes (Bet)
Craig DeLong (Hsq)
The Kenda AMA National Enduro Series resumes on August 23rd for the Grassman National Enduro in Chandlersville, Ohio for round five of its series.
More information: www.nationalenduro.com
Words and Photo Credit: Shan Moore
This email address is being protected from spambots. You need JavaScript enabled to view it.