Taylor Robert continues WORCS 2020 domination with round 2 win
Second-straight victory for FMF KTM Factory Racing's Taylor Robert at Round 2 of the 2020 World Off-Road Championship Series (WORCS) in Taft, California.
Taylor Robert continues his winning run of form in the 2020 WORCS Championship with victory at round two in Taft, but it wasn't without a fight from Dante Oliveira.
FMF/RPM/KTM Racing Team Maxxis rider Dante Oliveira took the lead off the start and with Robert on his tail set the pace out front.
On lap four, the KTM-mounted duo came into a silt section together and Robert went down, giving Oliveira some breathing room. But Robert made up the 10-second deficit by the next lap and put the pressure back on Oliveira.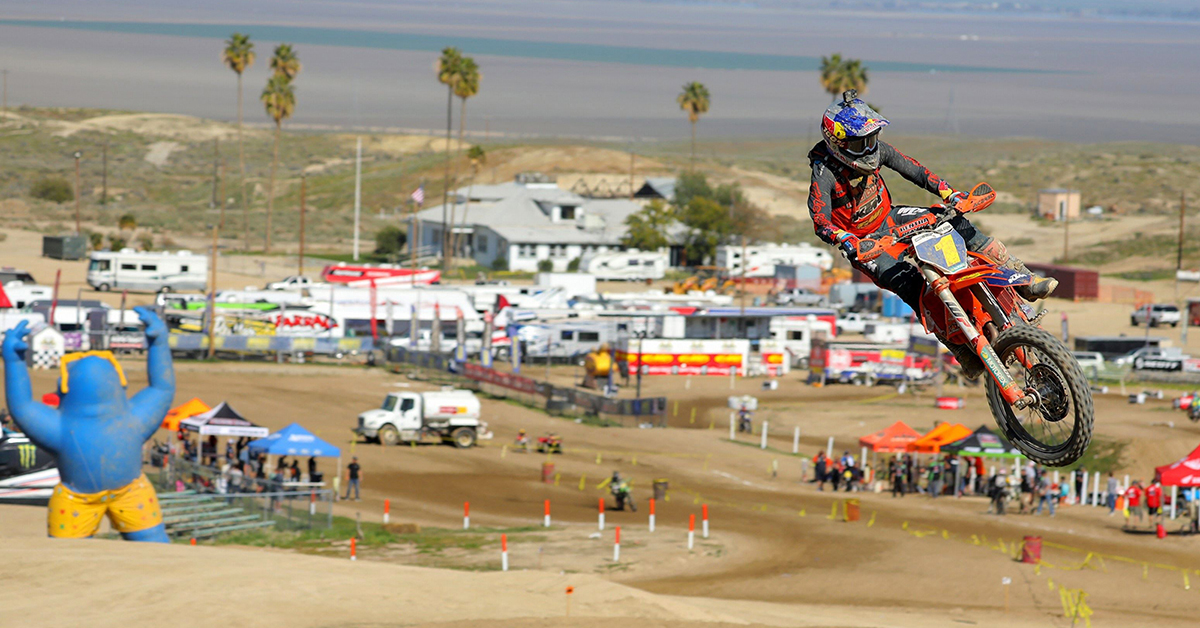 Just before the halfway point, it was Oliveira's turn to go down when he hit a kicker going up the hill and went down hard, gifting Robert the lead position with seven laps to go. With a sizeable lead over the rest of the field, Robert was then able to play it safe to bring home his second-straight victory this season by a margin of 16 seconds.
"I had couple of scary moments trying to get around Dante and hanging it out as far as I could to stay with him," explains Robert. "After that I kind of toned it down a little bit and decided to ride as safe as I could to the finish line.
"It feels good to get two wins in a row to start off the season, especially because both of these tracks are the fastest tracks we have, so I'm really happy to get through them healthy and to come away with wins is a bonus as well. I'm excited for the next two races, they should be a little bit slower and more technical."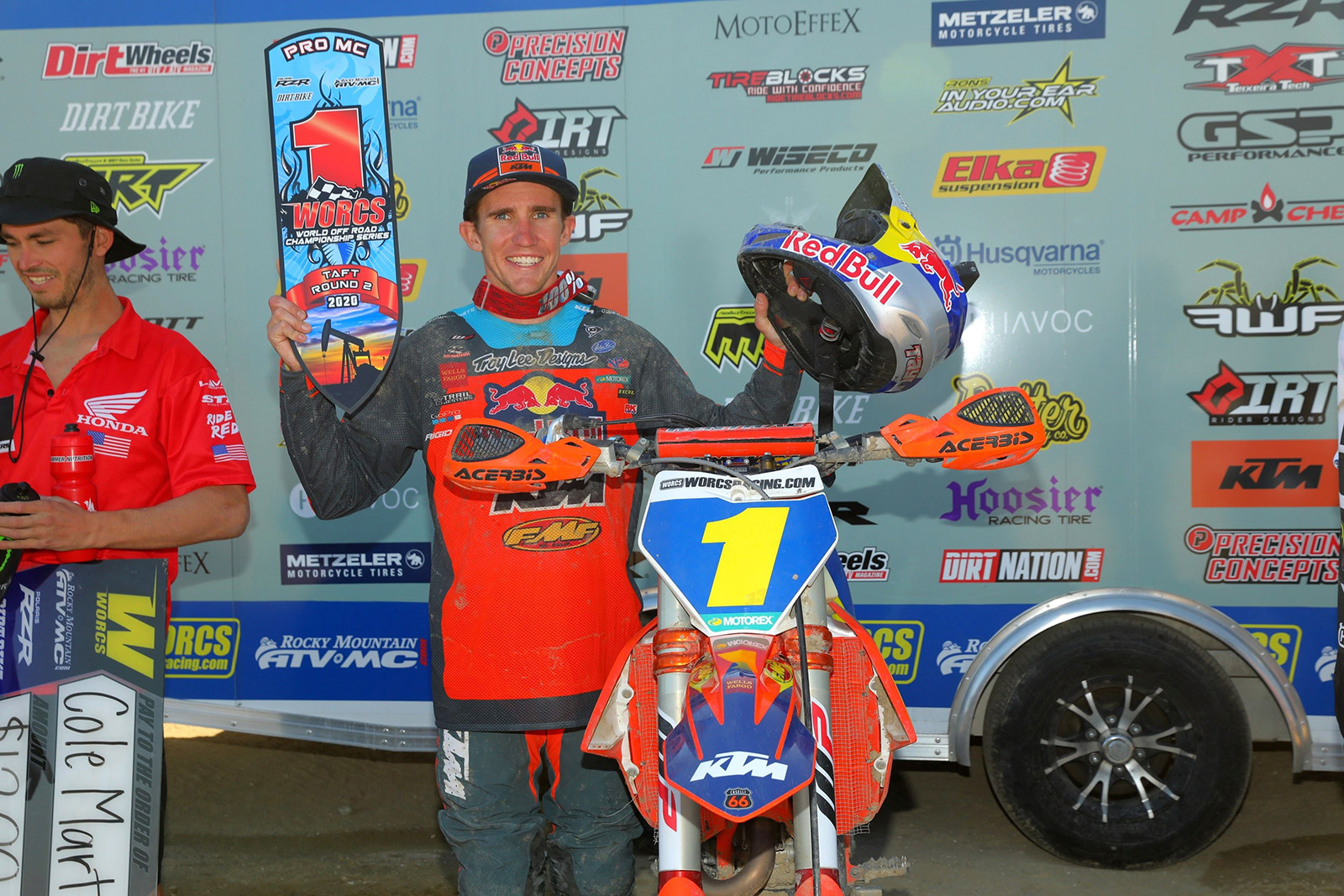 For his part a Dante Oliveira took a tough one when he hit the ground half way through the race, he finished but was a lap down in ninth place. With
In the Pro 2 division, FMF/RPM/KTM Racing Team Maxxis rider Mateo Oliveira finished on the podium with a solid third-place at Round 2. In Pro 2 Lites, KTM-mounted rider Angus Riordian secured a second-place finish.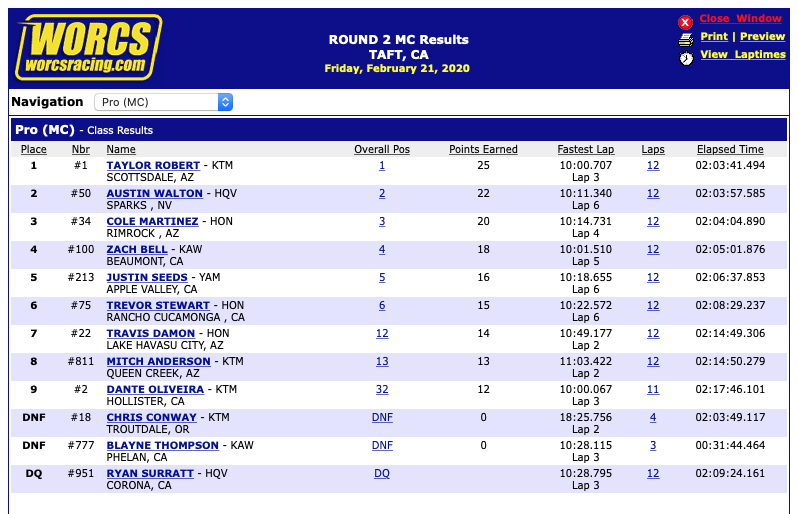 Round 3 and 4 hits Lake Havasu, Arizona on March 20-22, 2020.
More information and full results: WORCSRacing.com
Photo Credit: Harlen Foley