2021 Covid Crusher Extreme Enduro video highlights
Video highlights and results from the 2021 Covid Crusher Extreme Enduro – SEER Racing's season opener – which was "a blast" despite cold conditions and super slick trails and saw Ryder LeBlond take victory ahead of Quinn Wentzel and Nick Fahringer.
2021 Covid Crusher in a nutshell:
180 starters from 22 states (pretty much the entire east coast) was a record turn-out for SEER
The eight-mile course was slick and featured lots of rocky creek beds and deep ruts
The three-hour race time had three splits where Gold and Silver classes stayed on the main course but gave Bronze and Iron classes divert to scaled-down sections.
19-year-old Ryder LeBlond took his DRT Husqvarna to victory almost five minutes clear of Quinn Wentzel making his Rieju debut with defending Covid Crusher champ Nick Fahringer third on the FactoryONE Sherco.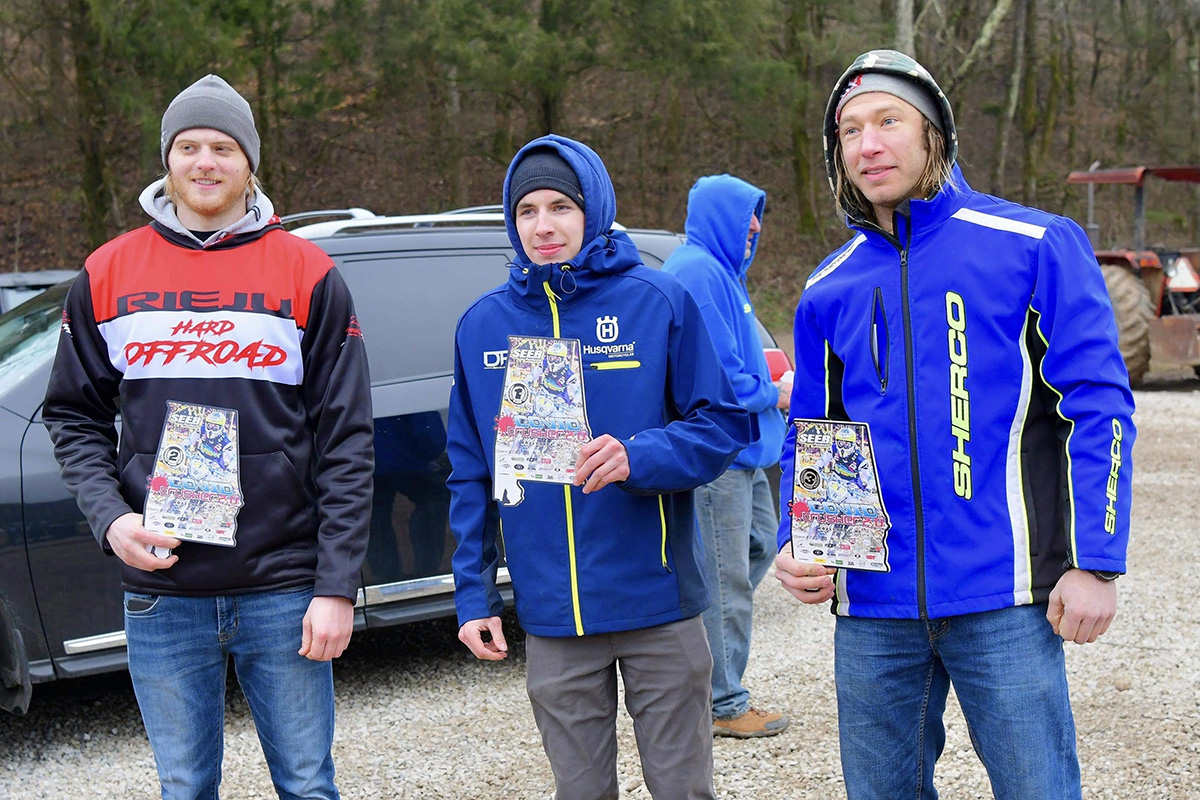 2021 Covid Crusher race results: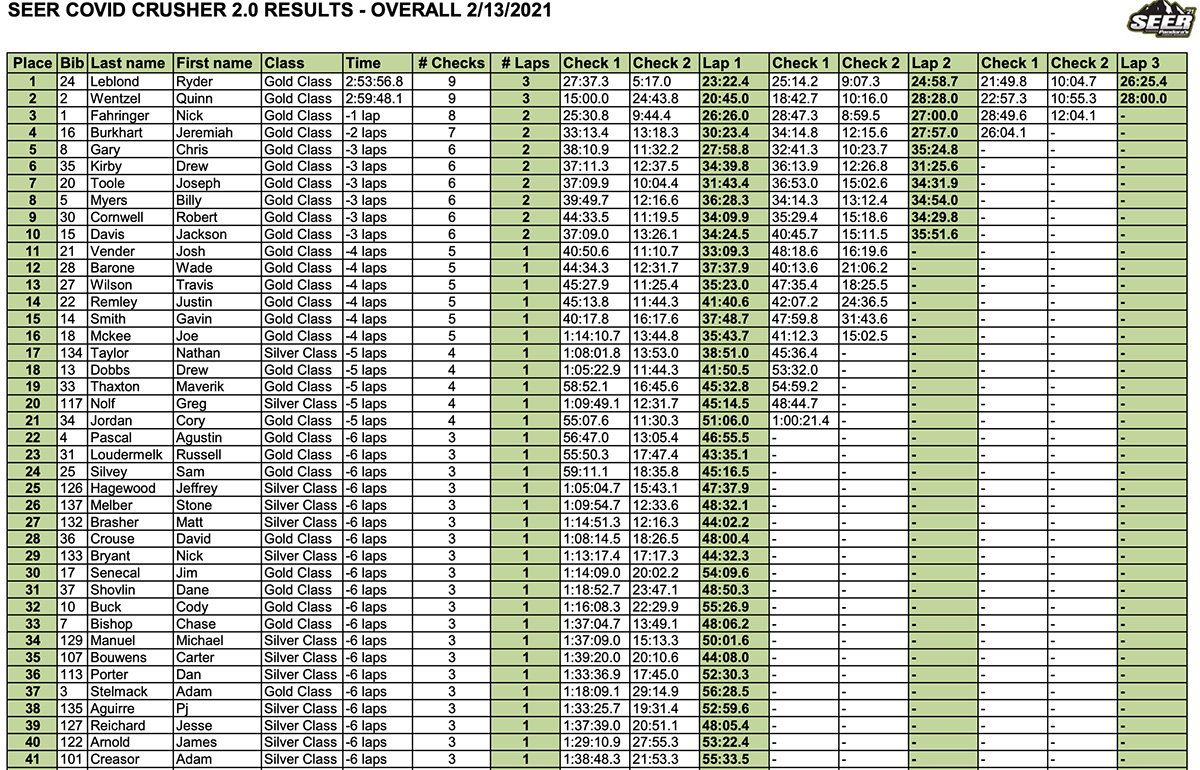 More information and full results: www.seer-racing.com
Photo Credit: Patsy Davis