Ice 'Gladiators' Onboard – Enduro in the snow gets hectic!
Ride onboard in the thick of the final 2021 'Ice Gladiator' championship race in Andorra – Nachette Fernandez finds out how damn fast enduro bike racing in the snow really is.
The frozen Pas de la Casa circuit, at an elevation of 1,400 metres, hosts the annual series which sees guest riders from the world of enduro taking part including Mario Roman.
Alfredo and Sandra Gomez have contested a couple of rounds this season with Alfredo showing his skills in the snow taking moto wins on his Rockstar Husqvarna TE 300 two-stroke.
The 2021 Ice Gladiators series was won overall by Christian Espana who took seven of the eight race wins.
Race one results: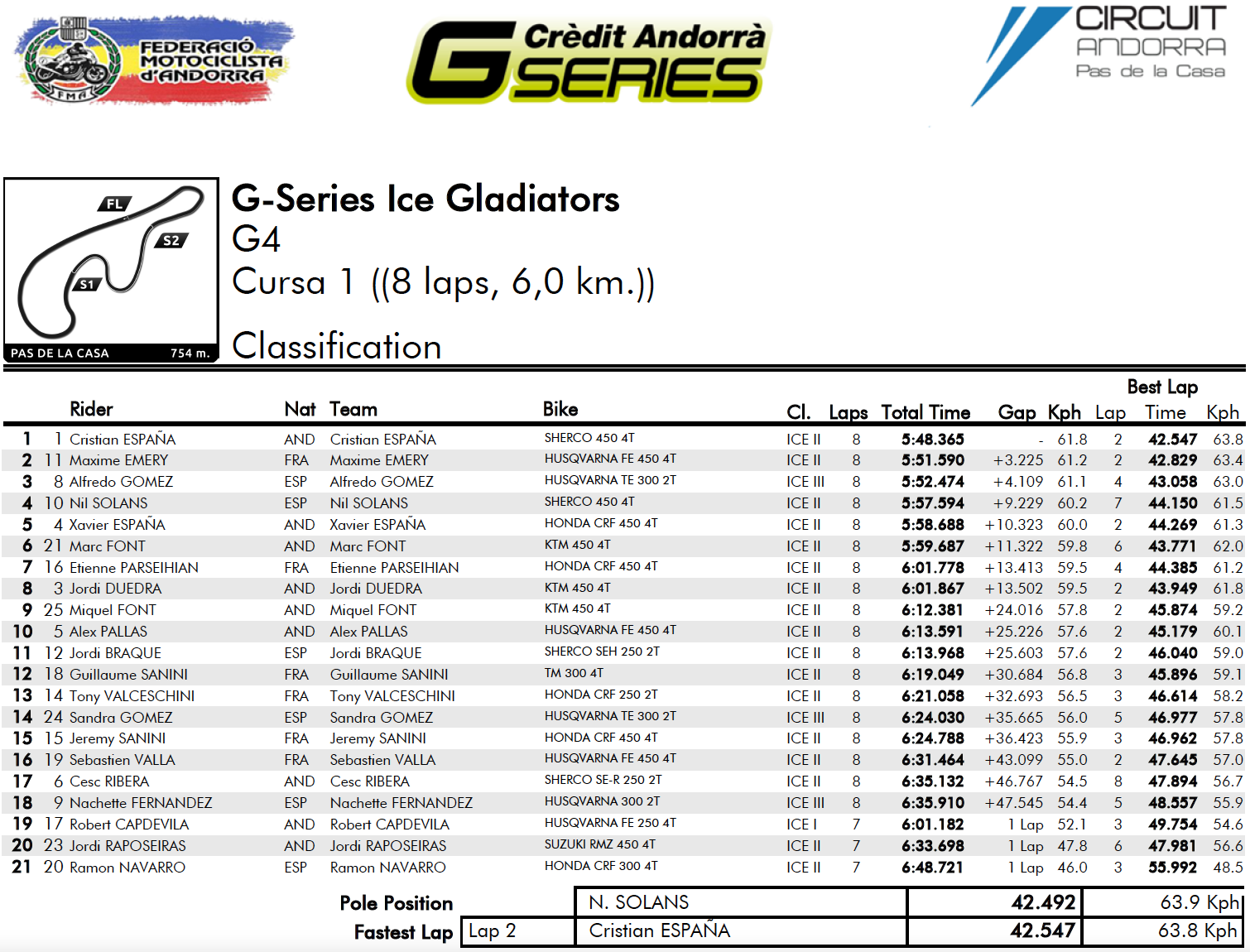 Race two results: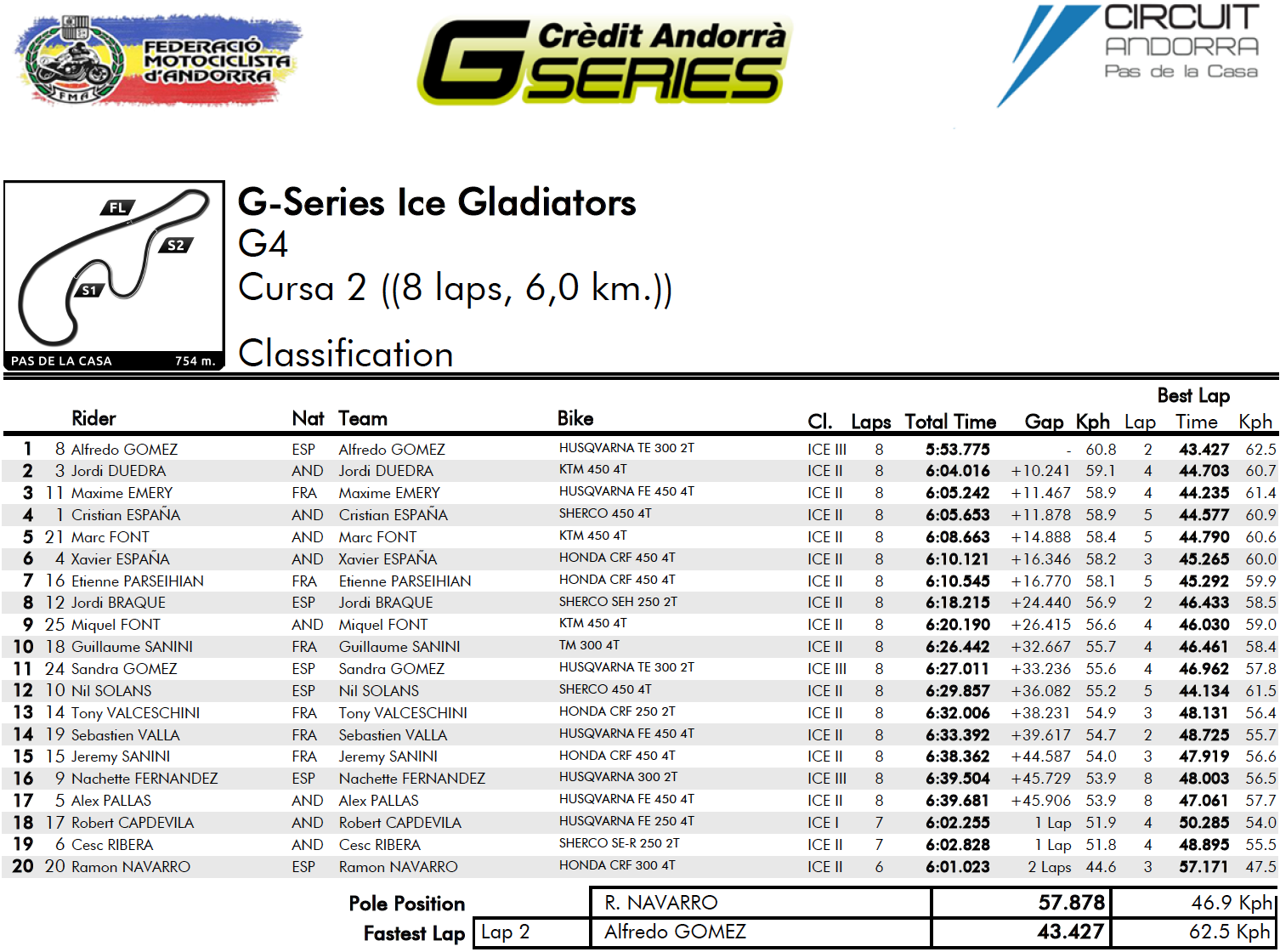 Overall 2021 championship results: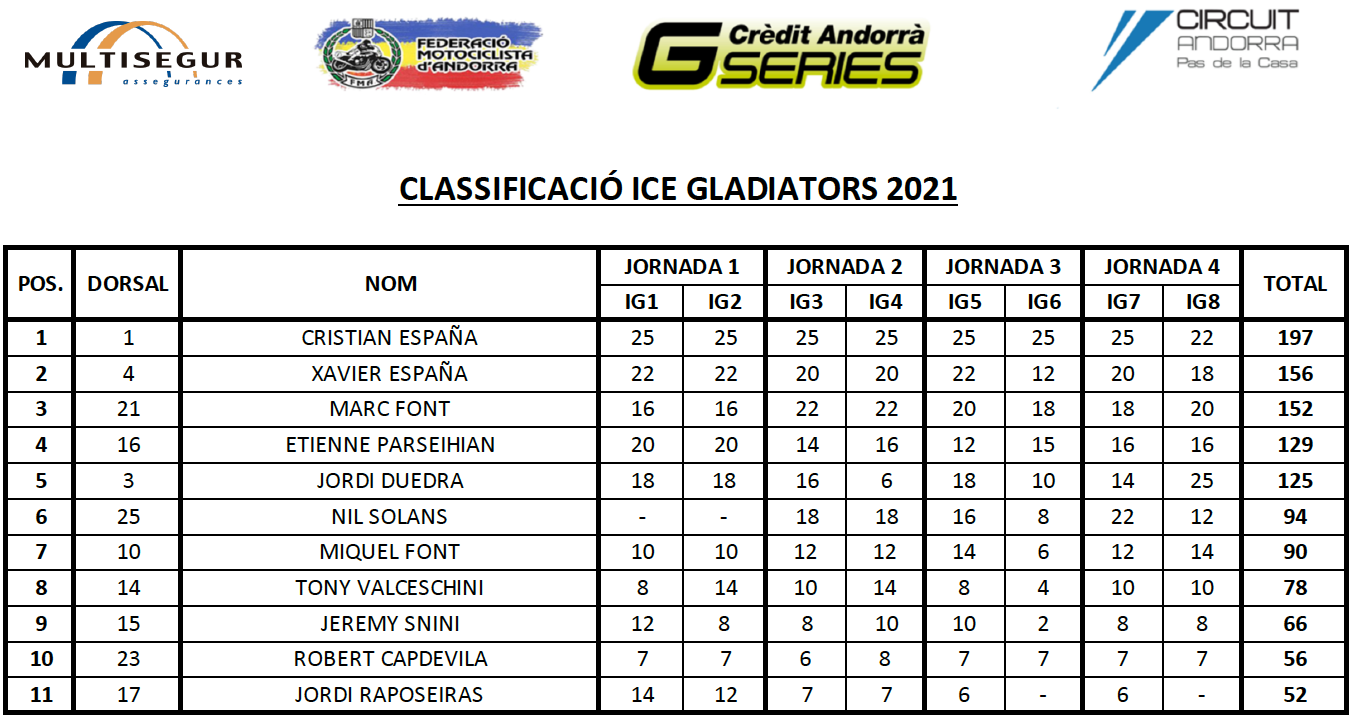 More information: Federació Motociclista d'Andorra