Ice Gladiators 2021: Garcia and Gomez race the snow and ice of Andorra
Factory KTM and Husqvarna team enduro riders Josep Garcia and Alfredo Gomez – plus Sherco's Mario Roman at the previous round – took advantage of the break in their competition calendars to enjoy the Andorran Ice Gladiators championship.
The enduro riders, which also included Sandra Gomez this past weekend, are running as guest in the 2021 series in the Pyrenees which this season has been dominated by Cristian Espana.
This last weekend both Garcia and Gomez made their marks in the races with Josep taking second overall with two P2 finishes in the heat races (and the fastest laps in both) while Alfredo ran out race two winner.
For her part, Sandra Gomez – the only female participant – finished in 10th and 14th places in the five kilometre, eight lap races.
The previous round this 2021 season saw Mario Roman as the wild card upstart from enduro and Tito Rabat from MotoGP:
Ice Gladiators 2021, round 3 results, race 1: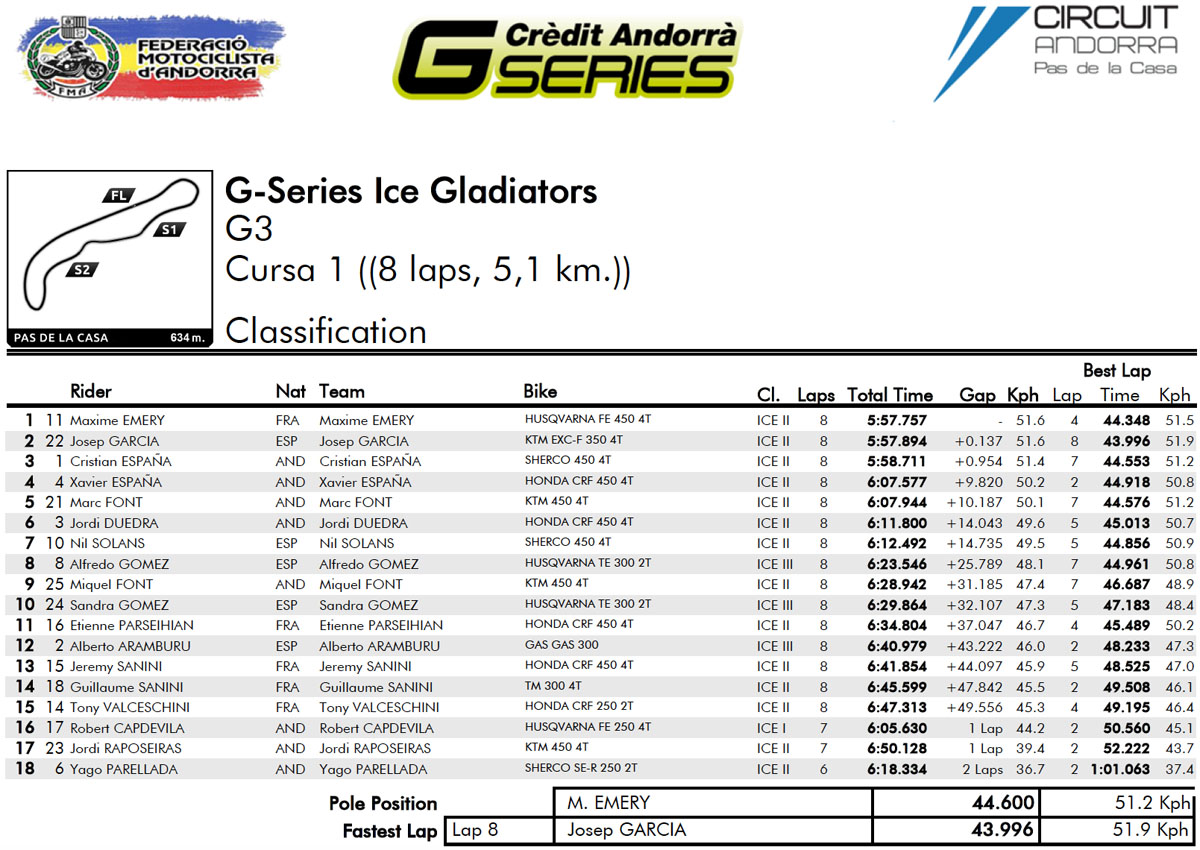 Race 2: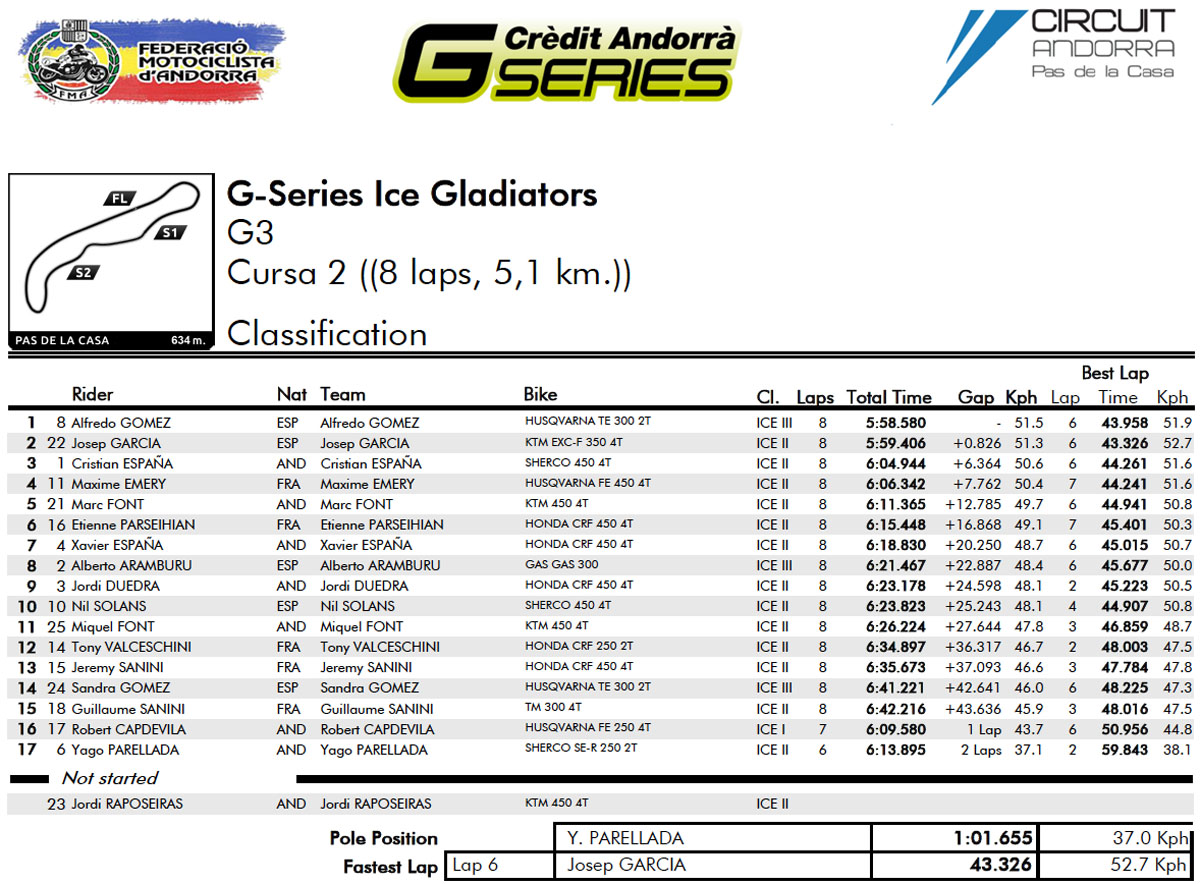 Winter in Andorra means skiing to many people but it is also where G-Series Ice Gladiators have been race for a number of years and has often featured riders from across different motorcycle sports as guests.
Photo Credit: Federation of Motorcycling Andorra