Andalucia Rally: Stage 1 video highlights and results
Stage one video highlights and results from the 2021 Andalucia Rally where Lorenzo Santolino has put the Sherco Rally 450 on top of the timing sheets ahead of Monster Energy Honda's Joan Barreda.
Stage one proper at the Andalucia Rally saw riders set off along winding tracks, among tall grasses and against a backdrop of crop fields to complete a total of 219 kilometres, including 177 against the clock.
Yesterday's prologue pace-setter Joaquim Rodrigues set off first but was quickly in a muddle with his navigation and lost around seven minutes. That allowed monster Energy Honda's Joan Barreda to overhaul the lead on the ground and continue to open the track for the remainder of the day.
On corrected time though it was Sherco Rally Team's Lorenzo Santolino who got the better of his Spanish compatriot for the stage win by just 22 seconds despite getting a massive hole in his rear tyre.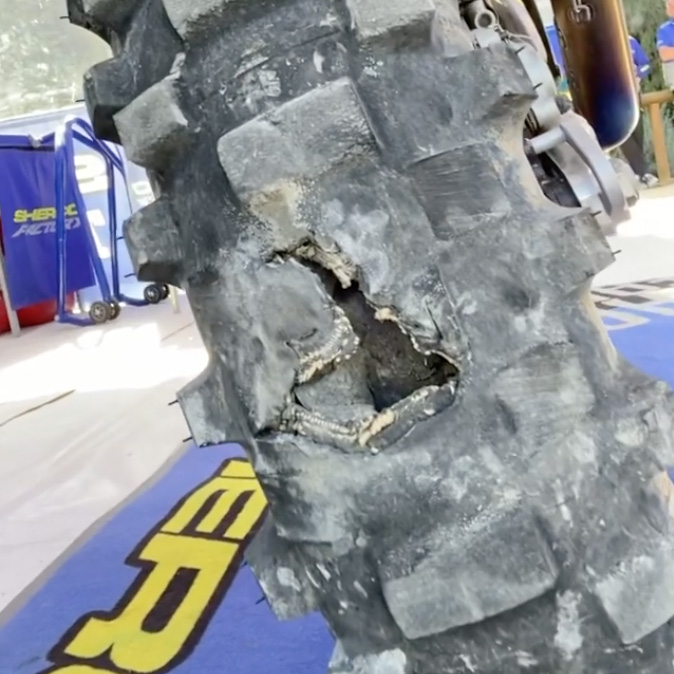 German Sebastien Buhler made it three manufacturers in the top three bringing his Hero MotoSports 450 Rally home one minute behind the leader.
Explaining the tricky terrain on day one at the Andalucia Rally, second-placed Joan Barrreda says there was very little grip out there. "The opening kilometres weren't easy at all. Also, this year the grass is very high, even on the road, covering the ruts and making them impossible to see.
"We tried to set a good pace. I also came across some riders who had got lost and were going in the opposite direction, so I tried to take it easy and avoid accidents. Apart from that, everything went well."
Stage 1 moto results: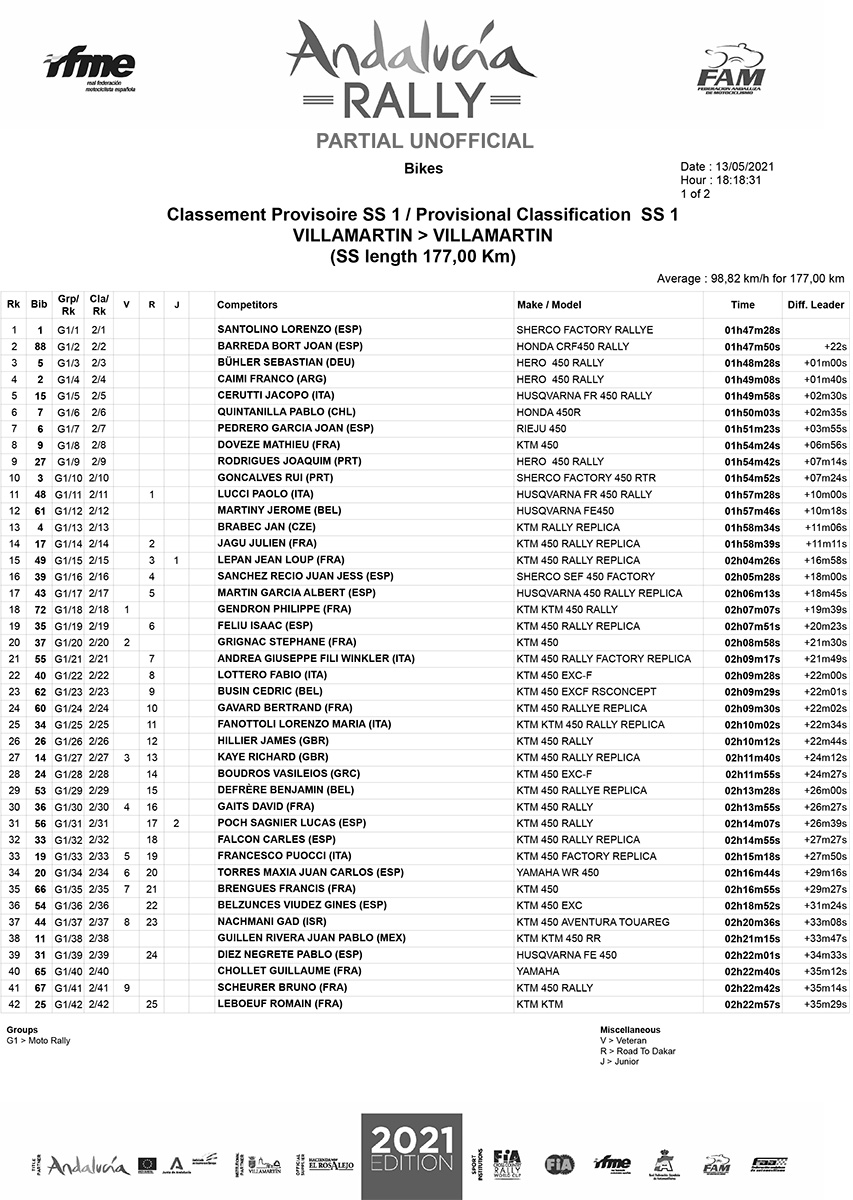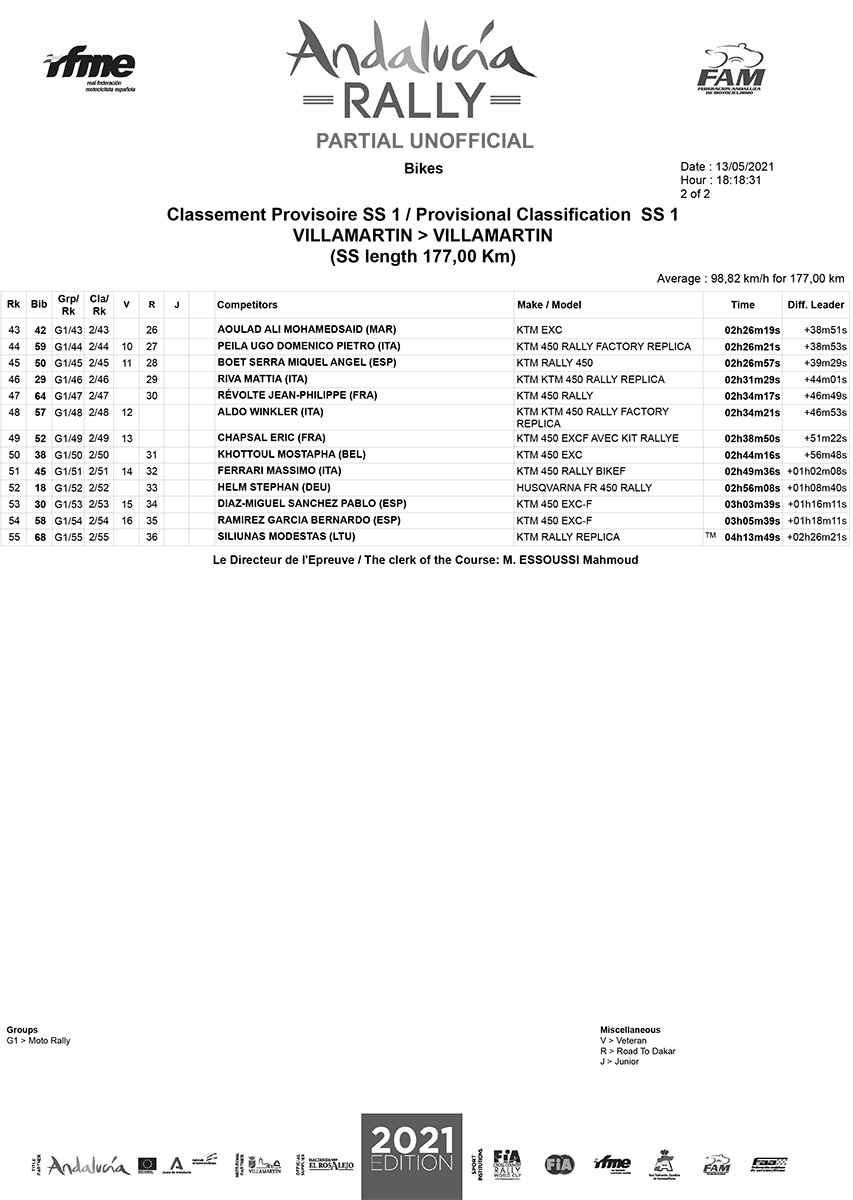 Enduro class stage 1 results: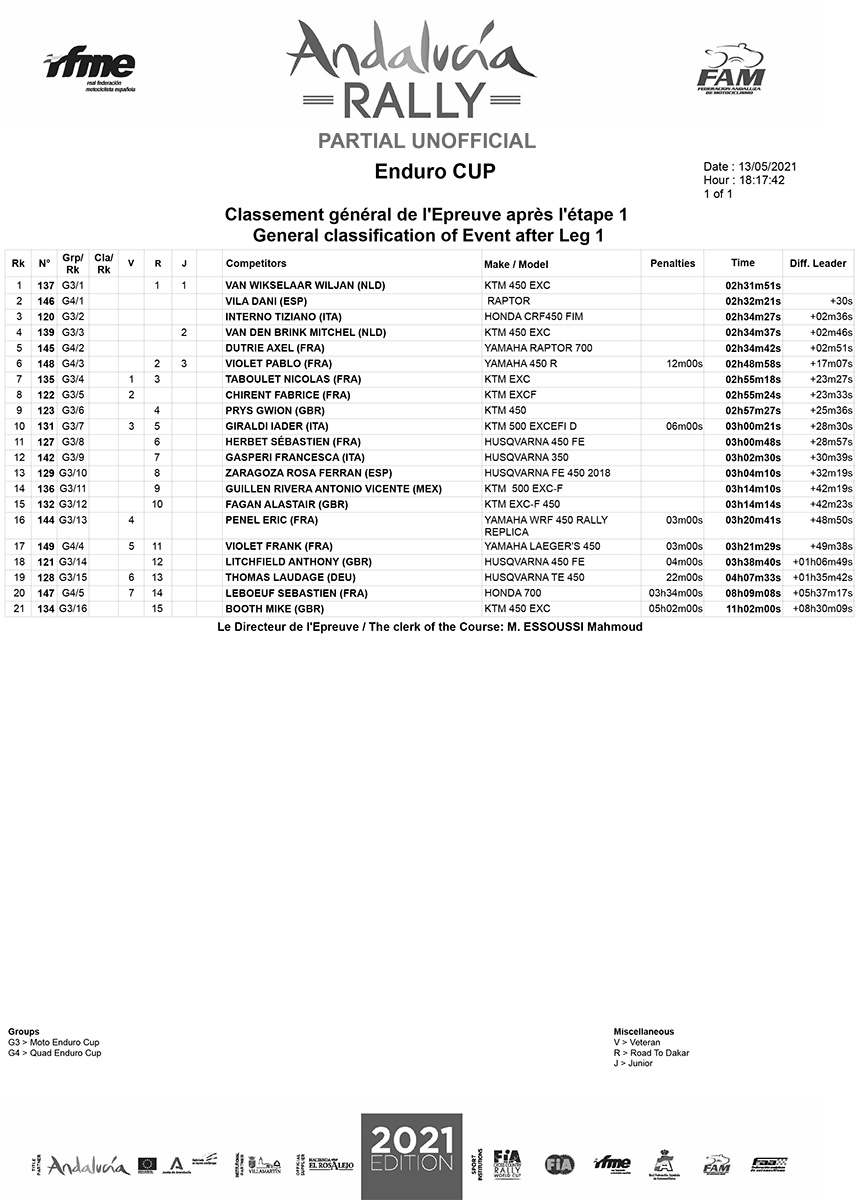 The second stage of the Andalucía Rally will be the longest at 451 kilometres with 339km timed special.
Photo Credit: Charly Lopez | ODC + Rally Zone