Get ready for freshers week at Andalucía Rally
In a calendar year decimated by Coronavirus, the 2020 Rally season will at last get underway this week at the Andalucía Rally in Spain. Factory teams from Honda, KTM, Yamaha, Husqvarna and GASGAS plus the higher-profile private teams including the BAS and HT Rally Teams all arrive for their first race since Dakar 2020 – the elite riders will also be joined by a couple of notable "rookies".
The reigning Dakar champion, Monster Energy Honda's Ricky Brabec heads the pack with the number one plate on his CRF450 having made the journey across from the USA for the first look at his rivals since Dakar 2020. Brabec is joined by a full squad of Honda teammates Joan Barreda, Kevin Benavides and Jose Cornejo.
Four-rider strong KTM squad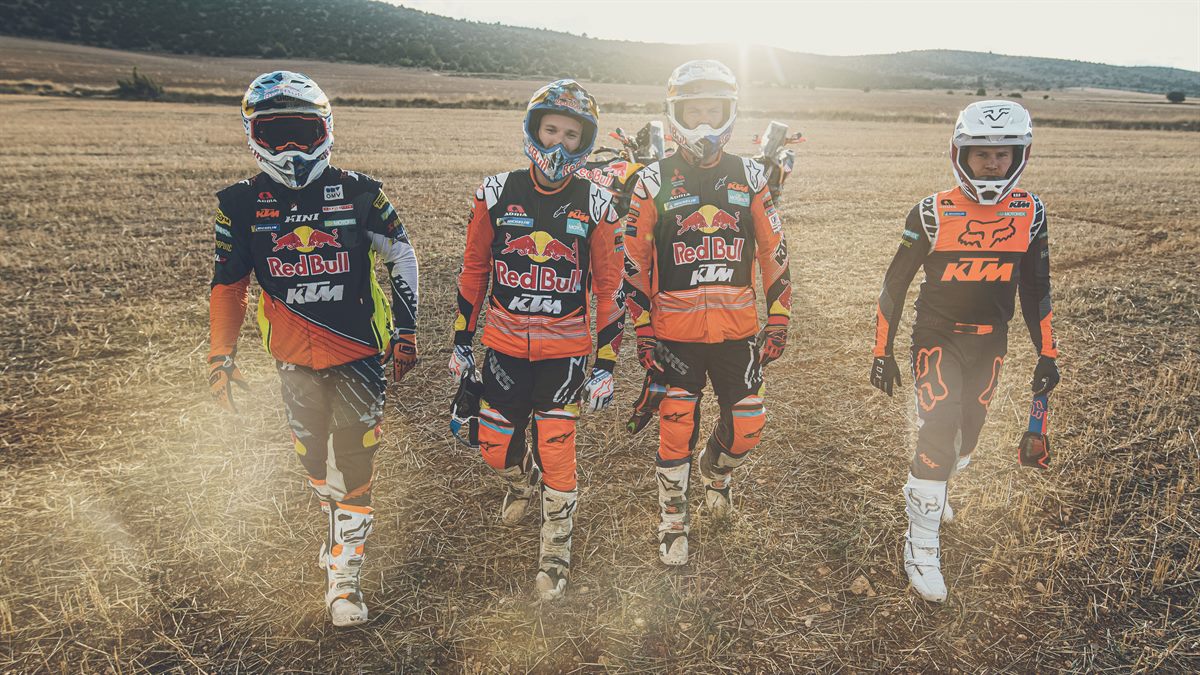 The Red Bull KTM team is also out in full force with Toby Price, Sam Sunderland, Matthias Walkner welcoming Daniel Sanders making his rally debut. Sanders arrive in Andalucía very much the fresher on the rally stage and adding to a mix of fascinating viewing as we see the class of 2021 Dakar shake themselves down.
Among them is Andrew Short who has switched to the Monster Yamaha Rally squad alongside Adrien Van Beveren, Jamie McCanney, Franco Caimi and Ross Branch also making his Yamaha Racing team debut.
The two rider Rockstar Energy Husqvarna team has a new look as well with Luciano Benavides making his debut on the FR450 but his teammate, Pablo Quintanilla remains at home in Chile. Laia Sanz will also get her season underway on home soil on the GASGAS.
Andalucía Rally GP class rider entry list: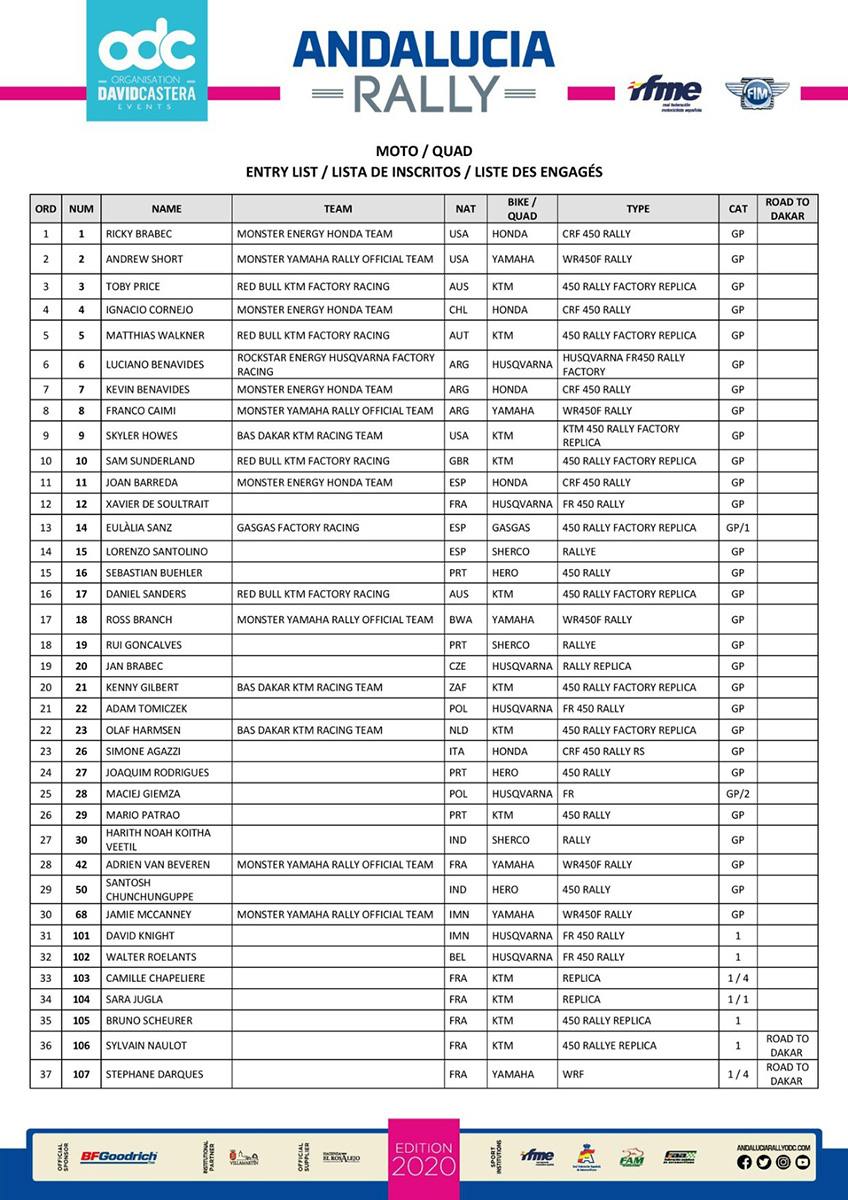 Enduro boys getting savvy with the navigation
After his successful rookie rally season, McCanney will switch back onto the Yamaha WR450 Rally bike after his forays into enduro during 2020 (he won the Aveyronnaisse French Classic). Jamie will have fellow Isle of Man native on his tail in the formidable form of David Knight making his rally debut alongside Xavier de Soultrait on the HT Rally Husqvarna FR450s.
It's been a long year since we spoke to Knighter about his ambitions about switching to rally with many of the events he had lined-up all cancelled, but the former world enduro champion will finally get his eye in race conditions.
https://www.facebook.com/HTrallyraid/videos/382469669581762
The Andalucía Rally has four main legs made up of looped stages based around the bivouac town of Villamartin. That is followed by four days of racing with the stages covering a total of 1,354 kilometres, 1,030 of which are timed specials.
More information: www.andalucíarallyodc.com
Photo Credit: Rally Zone + Sebas Romero