Jonny Walker to race Beta in Hard Enduro World Championship
Jonny Walker will race the new FIM Hard Enduro World Championship and SuperEnduro World Championship with his own team riding the Beta RR 300 two-stroke supported by Beta Factory Racing.
"It is really exciting for me to undertake this new adventure," says Walker of his new team. "Seeing the success that Beta has had in the World Enduro Championship over the years made my decision easy.
"Being able to carry on with my existing loyal sponsors is amazing and a credit to their vision and direction. I am really looking forward to working with new brands and helping them grow."
Read more from our interview with Jonny: Jonny Walker getting his mojo back with Beta – "I'm in love with two-strokes again"
As a multi-time winner of the Romaniacs and Erzbergrodeo (among other events) and a contender for the newly created FIM Hard Enduro World Championship, Walker's move will see the Italian manufacturer's motorcycles back up the sharp end of results again in the major extreme and hard enduro races.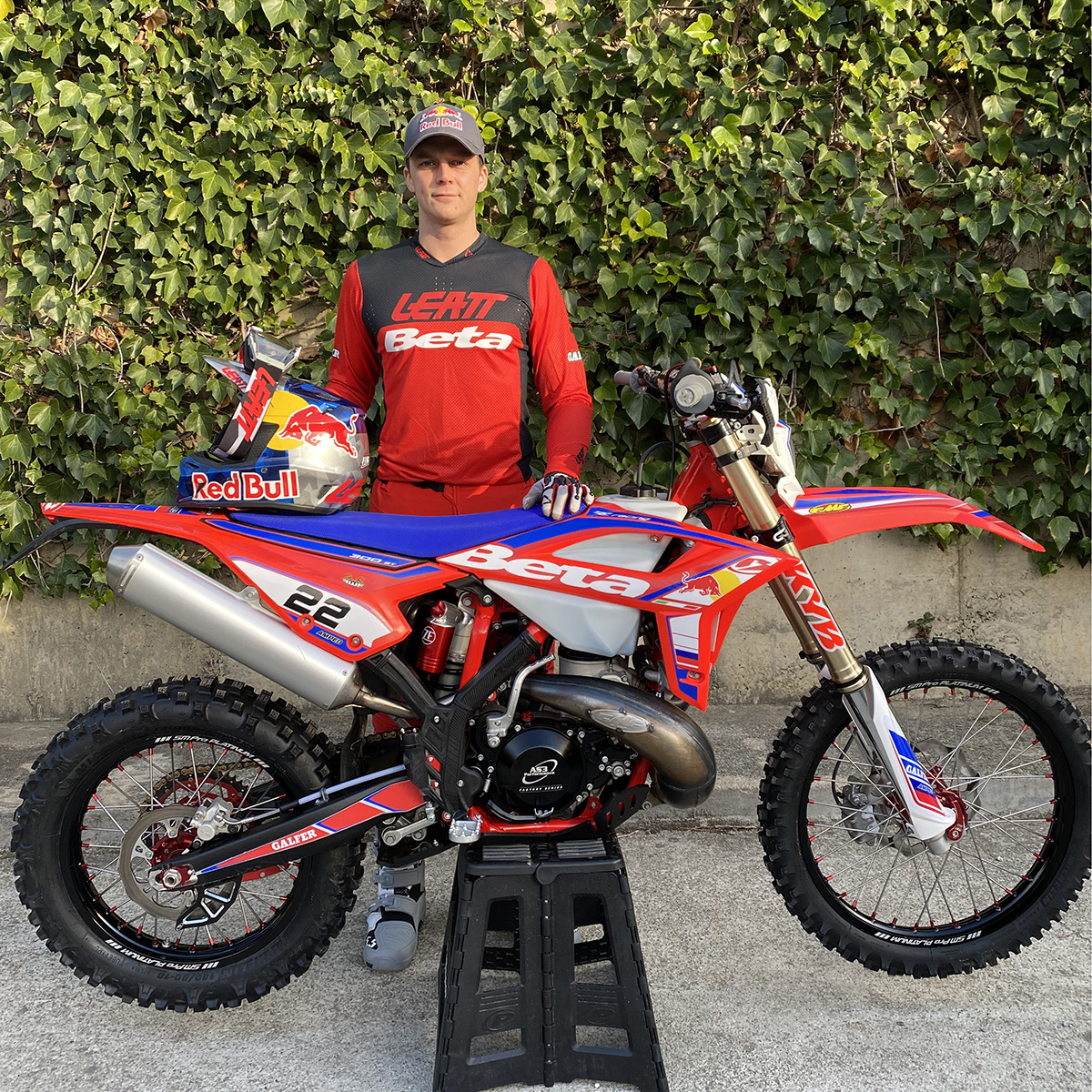 The deal has been a source of considerable speculation since Walker and KTM, his long-standing race team, officially went separate ways towards the end of 2020.
Jonny Walker and Red Bull KTM Factory Racing part ways
Jonny's move from a factory rider to running his own team is a big step, he has only ever raced KTMs in enduro, but it won't be without official Beta Factory Racing support. Fabrizio Dini, Factory Beta's Team Manager, says he is happy to welcome Walker onboard, "Beta are extremely happy to support Jonny, he is for sure a very professional and strong world class rider.
"We are excited to work with him as we know that he is serious and professional about his business and the great results that will surely follow."
Walker's existing major sponsors helping the British rider to build his own team includes Red Bull, GoPro, POD and Leatt. Athlete Manager at Leatt, Dave King, explains Jonny has played an important role in the clothing manufacturer's product development: "Over the last four years Jonny has become a real part of the Leatt family and is a pleasure to work alongside. His race results and personality speak for themselves but product testing and development has also helped take our brand to the next level.
"When Jonny first told us of his plans to run his own team for the coming year, we didn't think twice about continuing to support him. Leatt is excited to see Jonny get back to his winning ways and are looking forward to working with him for many years to come."