Romanian Extreme Enduro: Ditrocks Hard Enduro win for David Cyprian
Enduro season in Romania is back on track with post-Covid lockdown events kicking back into action last weekend at Ditrocks Hard Enduro where David Cyprian took the win.
In typical Romanian mountain conditions in Ditrau – three hours northeast of Red Bull Romaniacs host city Sibiu – David Cyprian came home winner overall over the three-day event. Check out Cyprian's prologue run:
https://www.facebook.com/davidcyprianracing/posts/1625891297586126
2020 Ditrocks hard Enduro results: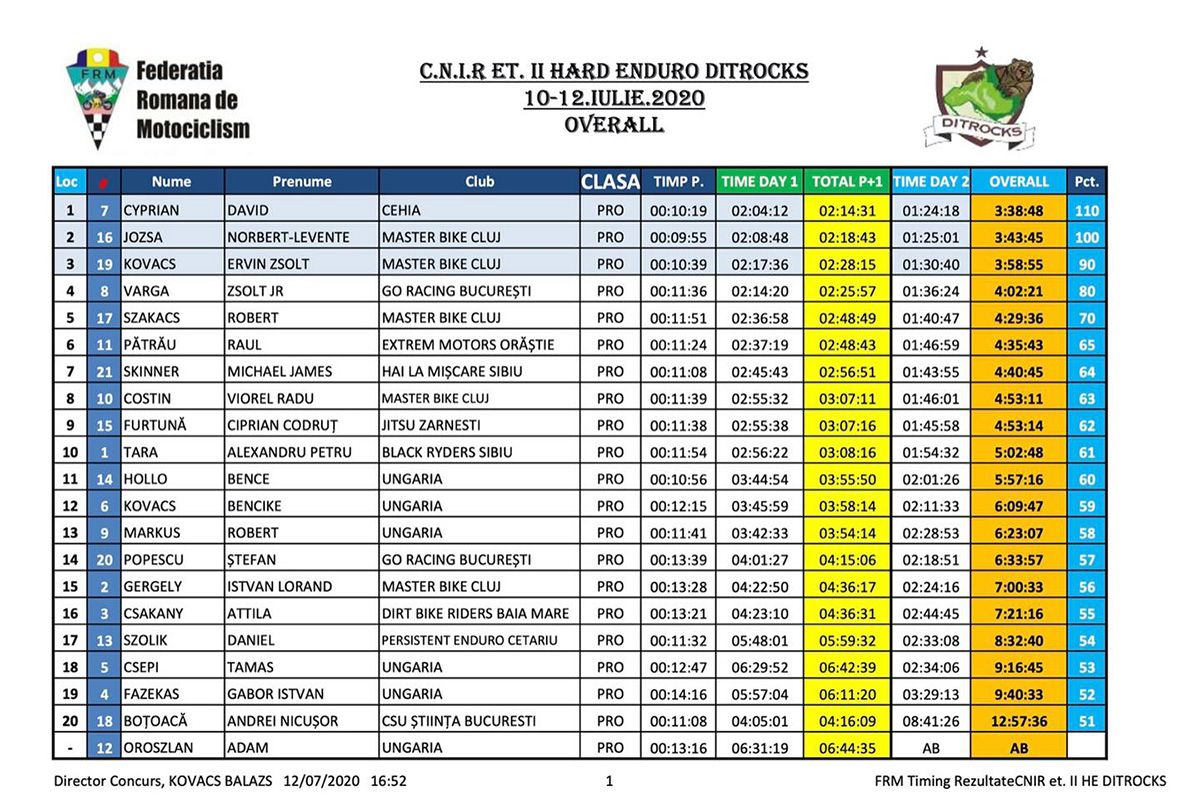 More information: Ditrocks.ro
Extreme Enduro season in Romania moves on to Hard Enduro Arsenal 17-19 July.