Tenterfield Terror – Grassroots Australian Hard Enduro Rnd 1
Video highlights from Grassroots' Australian Hard Enduro Championship, the Tenterfield Terror where 300 riders burst out of lockdown for the first round of the season in New South Wales.
Maybe it was reputation or perhaps just the built-up desire to get back on their bikes after lockdown but riders never looked so happy to be rolling up to an enduro as they did for the 2021 Tenterfield Terror, round one of the Grassroots Hard Enduro season.
The sold-out event had over 300 competitors converging on the picturesque venue to tackle a short, fast prologue course on the Saturday with the Juniors out first with Bronze, Silver and Gold classes in that order.
Junior's race
Saturday afternoon, after the early the nerves from the prologue race had settled, a skill-stacked grid of 10 Junior riders lined up ready to tackle the lengthened course for their race. Victorian based young gun and upcomer Kogan Lock taking out first place fighting back from third just ahead of rival Oliver Van Someren.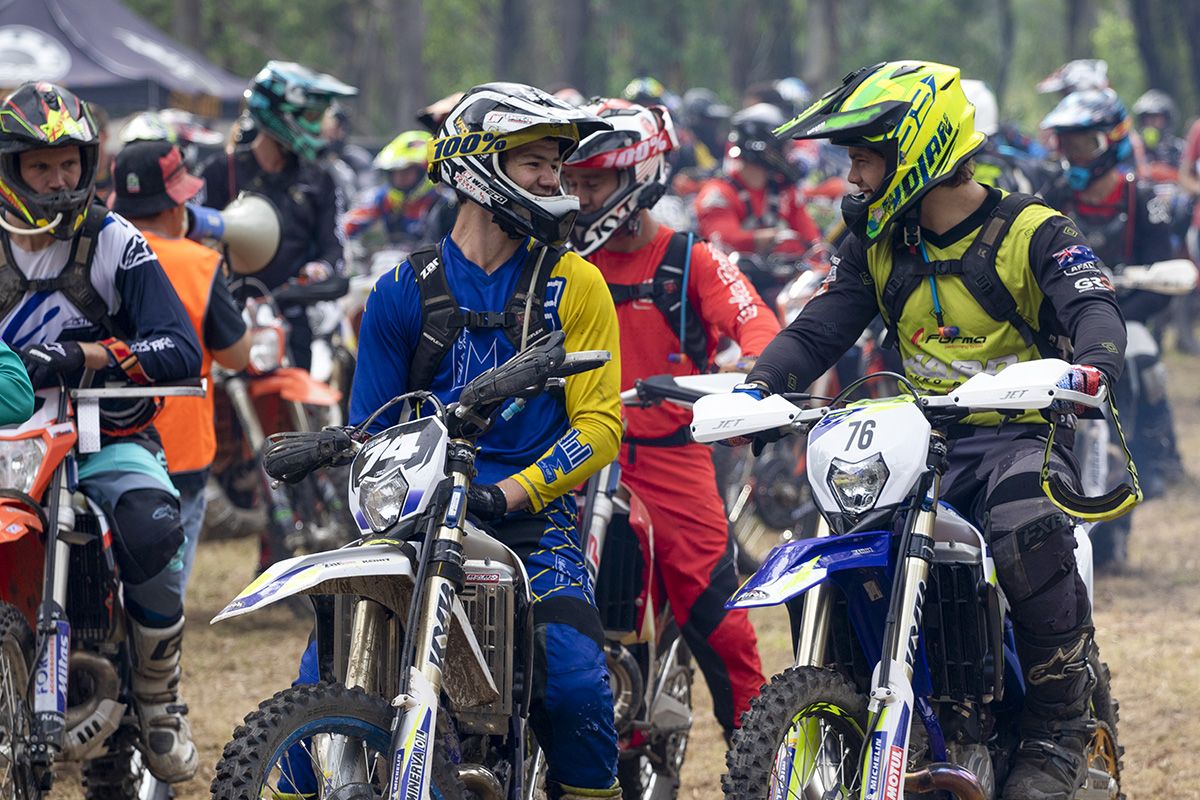 The senior race held on Sunday was withdrawn after one hour 20 minutes due to a medical incident involving Tim Coleman. Enduro21 joins the off-road community in wishing Tim all the very best for his recovery.
There are updates on Tim's condition on his social media channels which also includes a link to a GOFUNDME page to help out.
Round two of the 2021 season, the Kosciuszko Killer on April 17-18, is sold out already.
More information: www.grassrootsenduro.com.au
Photos and video Credit: Pulse Media