Video highlights: Battle of Goats Extreme Enduro
Highlights and results from the epic 2020 Battle of the Goats, Sherco AMA East Extreme Enduro which saw Trystan hart take victory ahead of the all-conquering Cody Webb.
https://www.facebook.com/AMAEastExtreme/videos/592323424812974
Just eight riders reached the third check on day two of 'The Goats' in conditions which many riders branded the toughest they'd raced in the AMA series.
2020 Battle of the Goats results: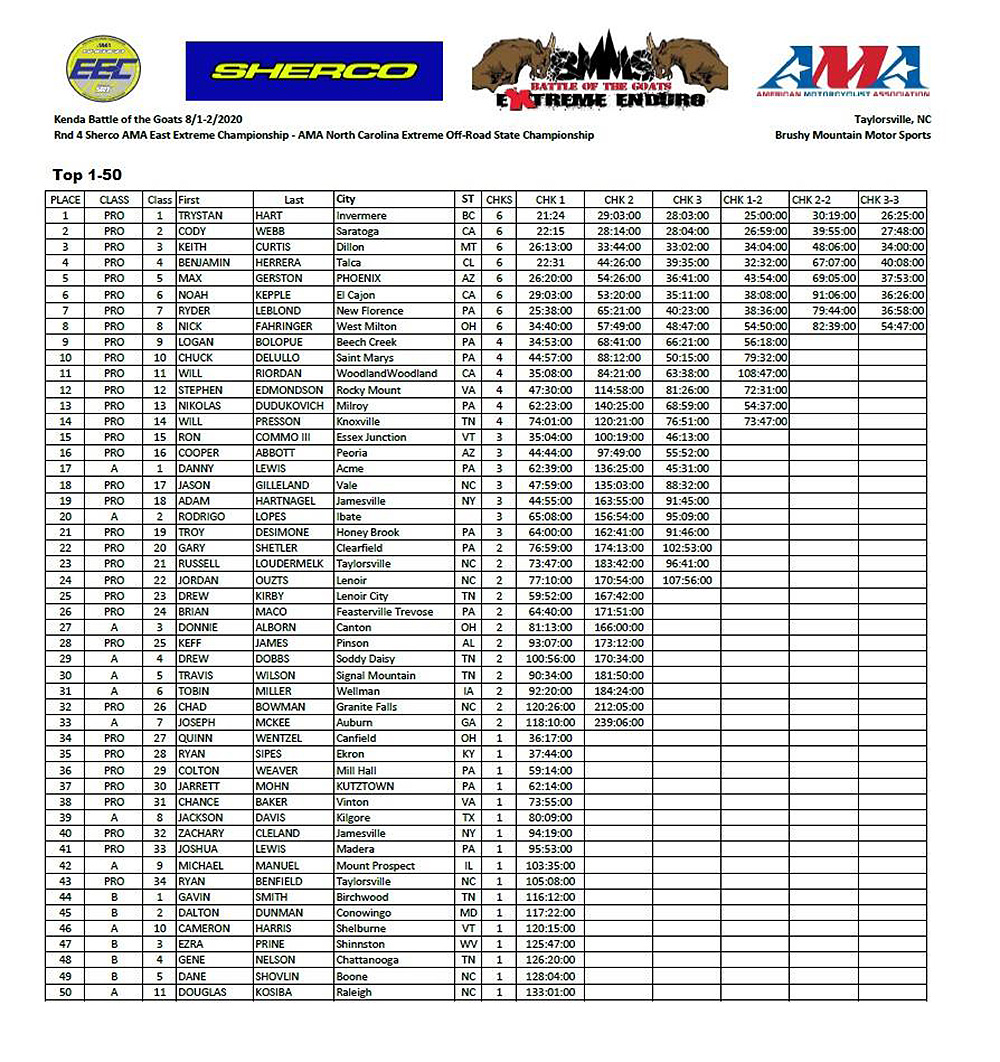 The list of riders behind that top eight was not too shabby either and included Ryan Sipes. Competing his first BOTG, Sipes is also lining up for next month's Tennessee Knockout.
Check out what US off-road legend Sipes had to say after completing one lap:
https://www.instagram.com/p/CDcE8_sAgkP/
Photo Credit: rootsrocksandmud