Video highlights: 2020 Sisu Extreme Enduro
Highlights from the rocky ski slopes in Sastamala and the 2020 Sisu Extreme Enduro where Aleksi Vikko took the victorying perfect Finnish enduro conditions.
Extreme Enduros are rare in Finland and this 10km loop proved challenging enough for the Hobby riders. At the head of the field, Antti Hänninen took an early lead ahead of Aleksi Vilkko and the pair quickly established themselves clear of the field. The pair battled for the race win in the early stages before Hänninen made a mistake on the most challenging rock climb. That allowed Vilkko to stretch a healthy gap and control the race for the win having completed seven laps of the course – no riders other than the front two made it to seven laps.
Hugo Svärd, the traditional enduro and GP rider bravely contesting the Sisu Extreme on his Fantic 125 two-stroke, finished third.
2020 Sisu Extreme Enduro results: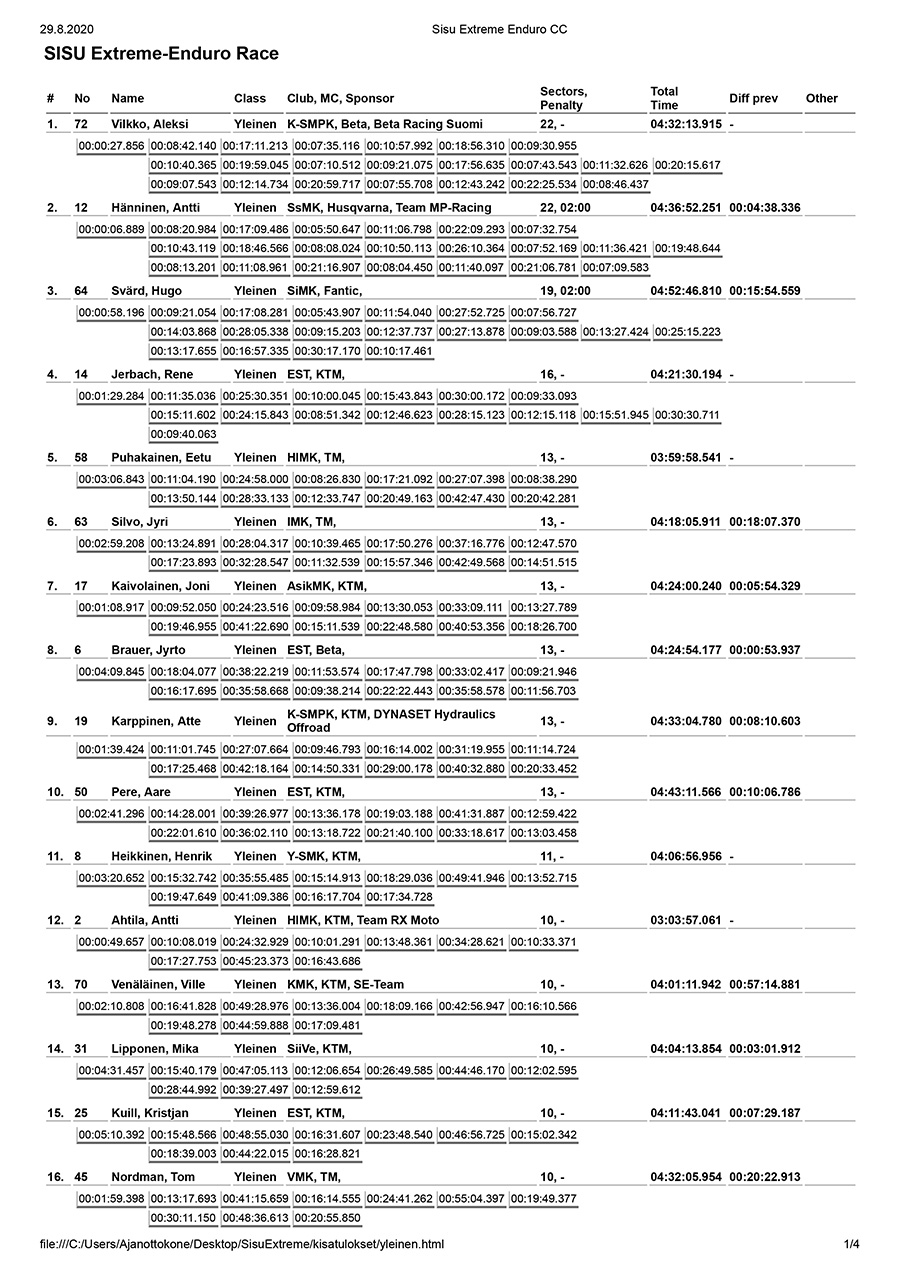 Photo Credit: Jani Hovi/XRacing.fi
Video Credit: JM-MOTORMEDIA