Can a carb still cut it on a two-stroke? Testing TM's 300 EN
After years riding a TPI fuel injected two-stroke, Enduro21 tester Jordan Scott took delivery of a spanking new TM 300 EN test bike – the questions is, does a carburettor still cut it on a two-stroke?
With Brad Freeman claiming the 2021 EnduroGP World Championship on his Beta RR Racing 300 two-stroke, it is pretty clear carburettors are still killing it.
But the Enduro21 test team, like a lot of people particularly in the Extreme and Hard Enduro world, have been riding the TPI, fuel injected KTM, Husqvarna and GASGAS two-stroke models for a few years now. Not exclusively but look around many hard enduro event paddocks and those bikes are there in droves.
Our tester, Jordan Scott, is one of those riders and has been on a Husqvarna TE300i at events across the UK including the British Extreme Enduro Championship. There is no question, the way a TPI engine works and feels is different to a carburetted bike, more linear is the simplest way of describing it.
As a rider you get used to the change and learn to ride slightly differently to get the best from the engine character. But after all that time on the fuel injected bike, how does it feel to jump back on a carbed bike? How does it differ? Is it better or worse?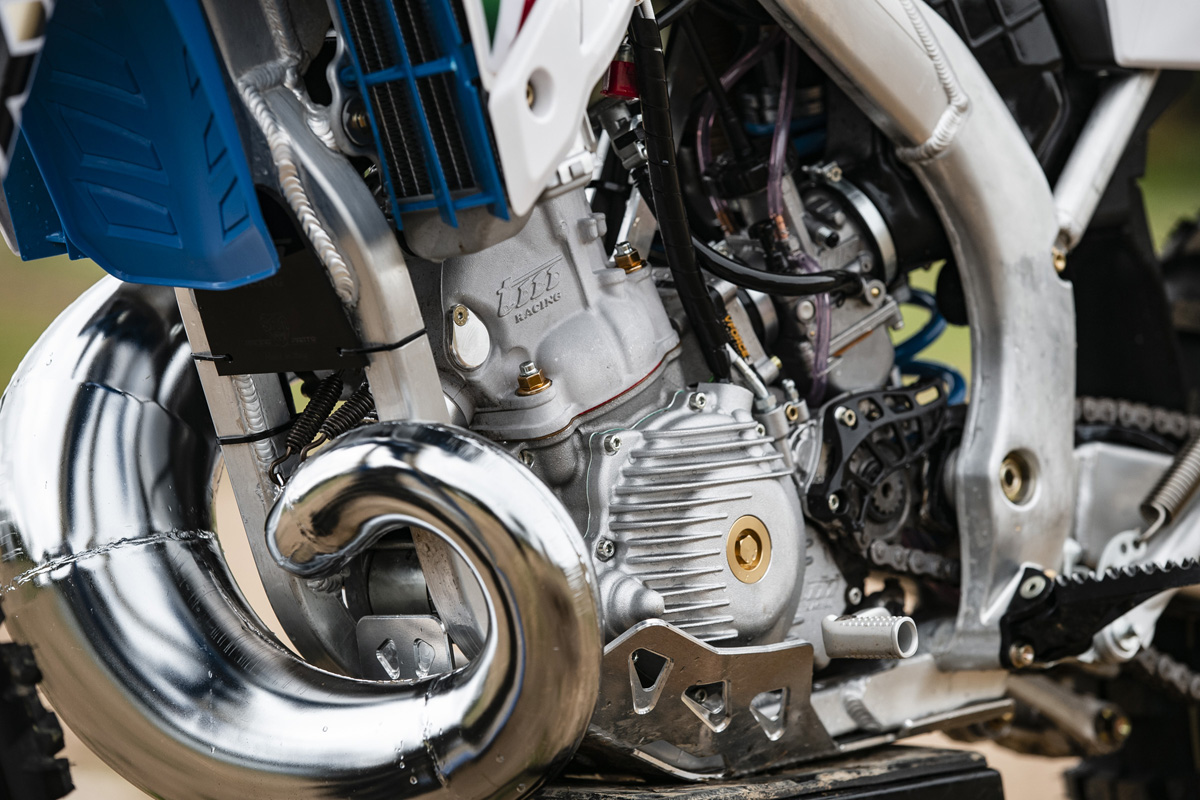 "My first impressions sound obvious," says Jordan, "but I feel like this TM has that old school power band feeling that you would expect from a two-stroke. It's not quite old, old school because this EN 300 model has the electronic power valve, so there's new school thinking behind it too." (NB, we haven't tested TM's fuel injected big smoker just yet).
There is no question TM can build a powerful two-stroke engine and the 300 is legendary for the power output. How does that compare when you got back to events you've been riding for a few years on the Husqvarna TPI?
"I like the engine response from the carb on hare and hound or classic enduro style riding. The motor pulls hard here and gives a raspy response from the throttle. It's fast out of corners too which you have watch for a start after the TPI engine.
"There's plenty of power up top and mid-range but low down you can still really lug the motor to find traction where needed - it's almost impossible to stall."
"What the TM 300 does have is a thoroughbred 'Enduro GP factory' feel from standard. Out of the crate, it hauls ass and pulls like a train on the pipe! TM factory riders are always saying how the bikes are standard even at EnduroGP level and I can see that now. It's a rocketship!"
Playing with the mapping
"I've tried both engine mapping positions (as standard the 300 EN has a wet and dry map) and honestly have mostly been using the wet map." Jordan explains. "I find the dry map is a little bit too 'raspy' off the bottom and for the type of riding I've been doing, the wet map is actually better, a lot smoother, easier to ride and you can rag it on more."
Is it all good? Where is the fuel injected engine working better?
"The engine doesn't quite have the TPI feel that's now suited to extreme riding that I get from my Husky." Jordan continues. "I need to spend more time riding extreme stuff to see how I can make it work for me and maybe try a few set-up options to adjust the power delivery right at the bottom of the rev-range."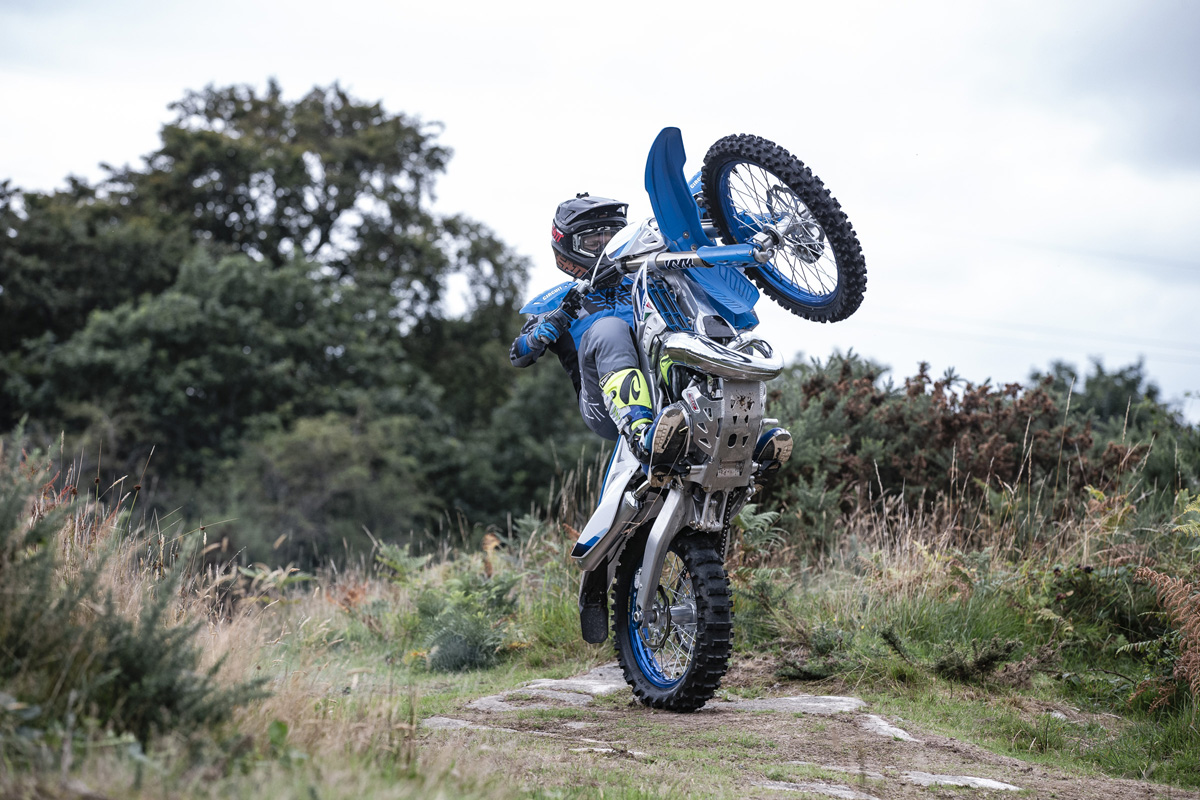 What's next with the bike then?
"My next race is the final round of the British Sprint Enduro Championship but after that my plan is to try and turn it into more of an extreme enduro bike. There aren't many people riding the big TM 2T in extreme and I want to try it.
"I'm going to fit a bigger diameter clutch master cylinder – 9mm instead of 8mm – to make it a bit lighter. I'm also planning on sourcing a heavier flywheel weight and also try making a tweak with the carb jetting to improve the low down feel, more like a TPI I guess and friendlier in the extreme stuff.
"Maybe spacers in the carb will help that too I think plus I will play with the gearing more, so maybe fit a 12 or 13 front and 52 tooth rear sprockets. It could also do with a fan kit."
"I'll let you know how I get on!"
Photo Credit: Enduro21 | Robert Lynn