First look: 2021 TRRS Xtrack range
Trials bike manufacturer TRS Motorcycles launch their 2021 Xtrack range of trail-friendly and easy to ride two-stroke motorcycles…
"Versatile, practical and innovative" – TRS Motorcycles claim their new Xtrack range for 2021 is stretching possibilities of where you can ride. Built upon the existing trials bike model range, the RR and ONE, the Xtrack blends both with a new concept for TRS: a longer range machine with a higher seat, larger tank and an electric starter.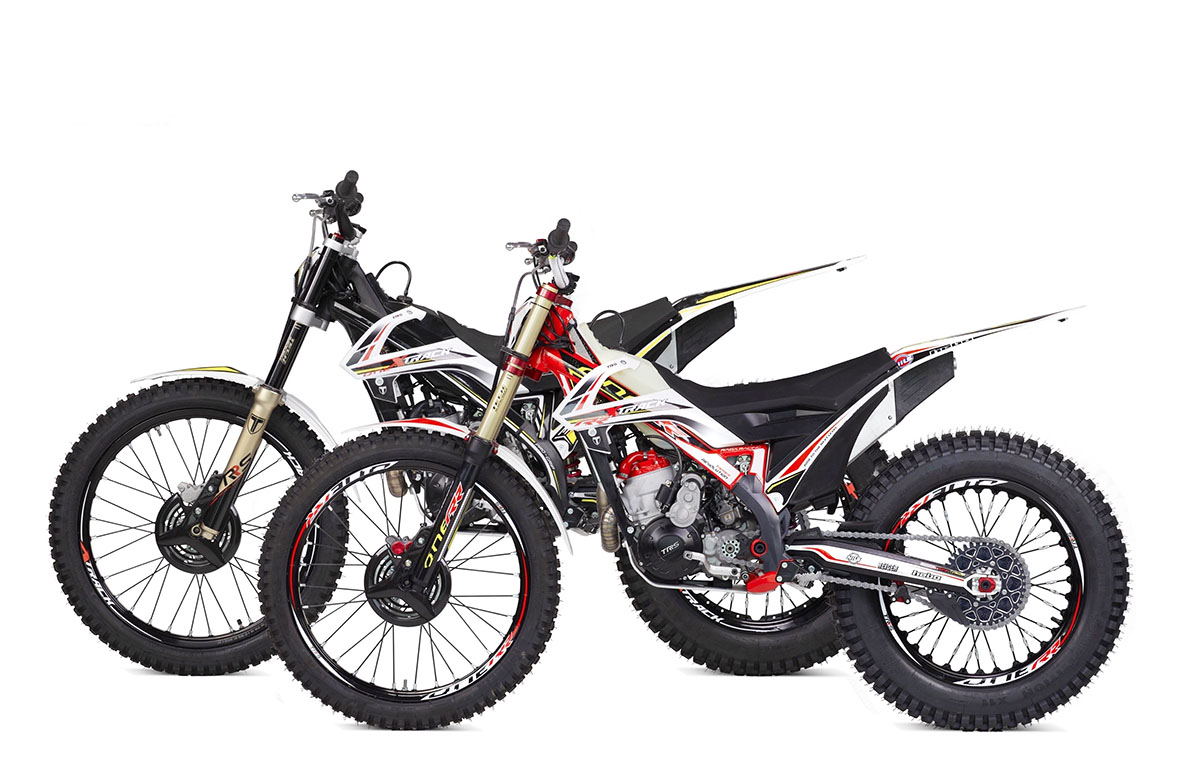 TRS Motorcycles say they have worked hard to develop the Xtrack RR and ONE models, with innovations such as the new electric start system and a four litre tank. Unusually TRS have placed the battery behind the front light which means no extra room was needed under the seat to power the starter. In turn that means there's room for tools under your backside should you need any during a ride in the mountains.
From a design perspective, the Xtrack RR model is based on the current chassis and engine of the RR model, adapting a red chassis as a base, while the Xtrack ONE model is characterised by the use of the black chassis.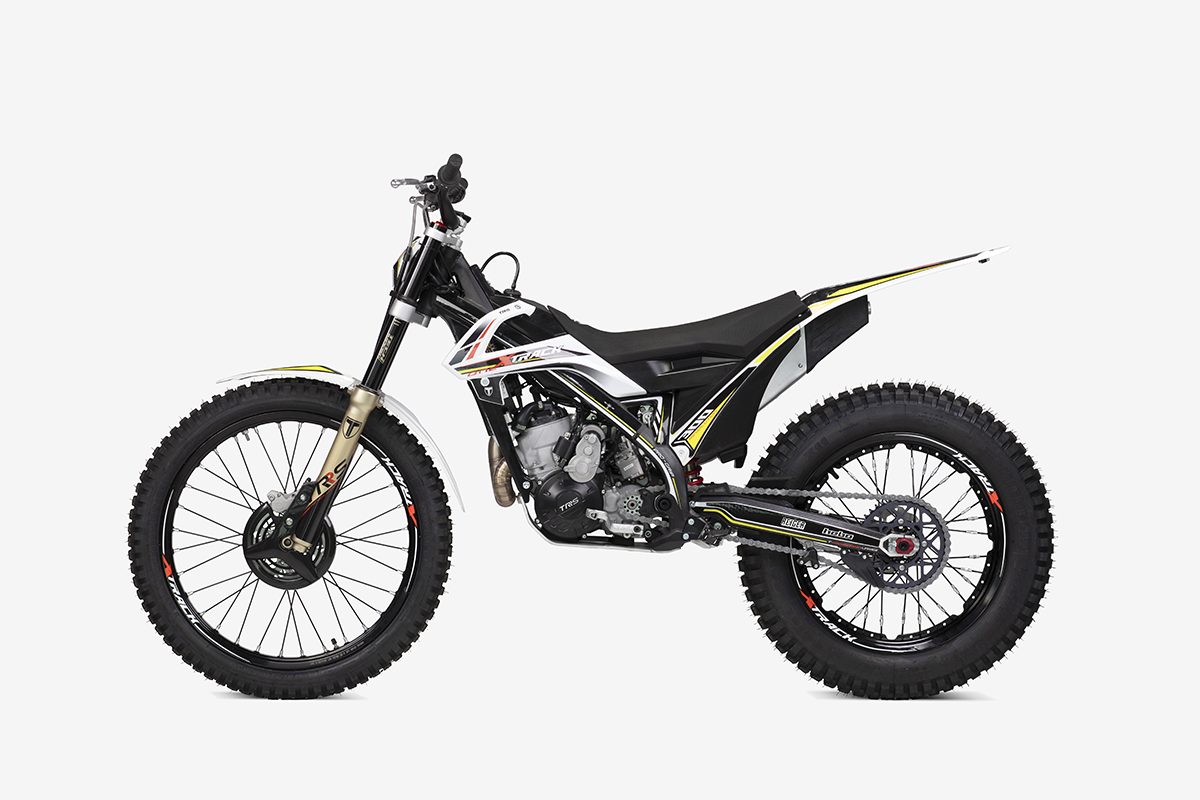 TRRS also say it is an easy conversion back to 100% trial without losing the option of the electric start system. Trials bikes with an e-start, whatever next?
The Xtrack 2021 range, available from official TRS Distributors at the end of June
Xtrack RR "Electric Start" 300, 280, 250cc
Xtrack RR 300, 280, 250, 125cc
Xtrack ONE "Electric Start" 300, 280, 250cc
Xtrack ONE 300, 280, 250, 125cc
More information: TRSMotorcycles.com