First look: Yamaha 2021 YZ range – YZ450FX revamped
Yamaha has announced its 12-strong 2021 YZ range with the focus on a redesigned YZ450FX cross-country model that sees GNCC-updates to the engine, frame and suspension.
As ever with Yamaha's new model updates each year the focus is on specific bikes in each discipline – for 2021 that focus is on an all-new YZ450FX in the cross-country range and equally revamped YZ250F four stroke in the MX stable.
The 12 model range across both disciplines sees the big boy YZ450FX take all the attention for cross-country and enduro which Derek Brooks, Yamaha Motorsports Motorcycle Product Line Manager says delivers a "lighter, more powerful, and better handling off-road experience for both cross country racers and recreational riders alike."
The two-stroke YZ125X and YZ250X models, plus the four-stroke YZ250FX, complete the YZ cross-country line-up and all come in the next-generation Team Yamaha Blue colours but not additional changes this year. Here's what Yamaha have to say about the 2021 range…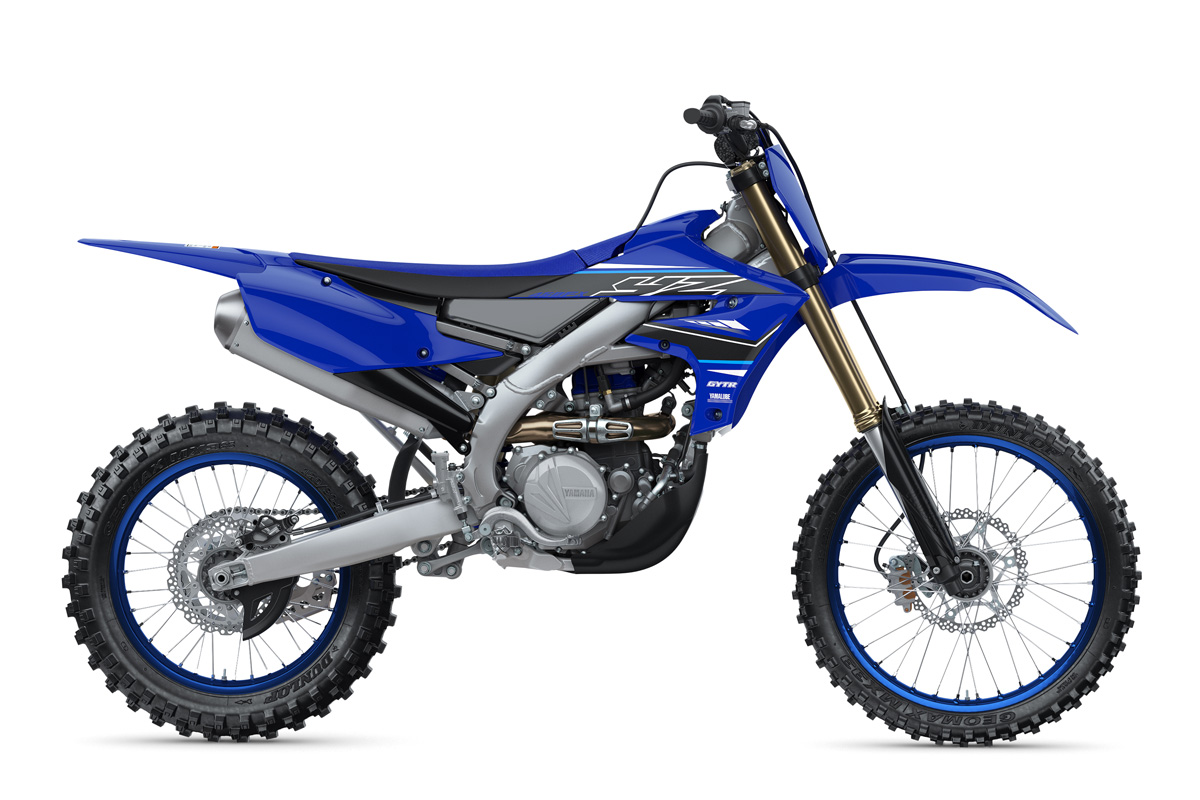 2021 YZ450FX details:
The 2021 YZ450FX has a 449cc, liquid-cooled, four-stroke, electric start engine which features an all-new compact cylinder head with redesigned combustion chamber shape and steeper valve angles. The rearward-slanted cylinder houses a higher compression piston with low friction rings attached to a longer connecting rod. The wide-ratio, five-speed transmission has been refined to provide smoother shifting, and a more efficient crankcase breather system has been adopted to decrease pumping losses. In all, the lighter, more compact engine produces increased power across the entire RPM range for stronger and more linear pulling power.
All-new flex characteristics
Yamaha's latest aluminium bilateral beam frame on the 450FX has been redesigned with all-new flex characteristics that provide improved cornering performance, traction and bump reaction to give the rider more confidence to push harder in any off-road condition. Other chassis components such as engine mounts, top triple clamp and front axle, as well as the class-leading KYB suspension with enhanced compression and rebound characteristics were carefully refined to reduce weight while improving handling and performance.
The 2021 YZ450FX features a newly designed front brake caliper, brake pads and front and rear disc. The combined changes to the new 2021 YZ450FX deliver increased power output with more controllable, linear acceleration and lightweight handling characteristics that mimic the YZ250FX.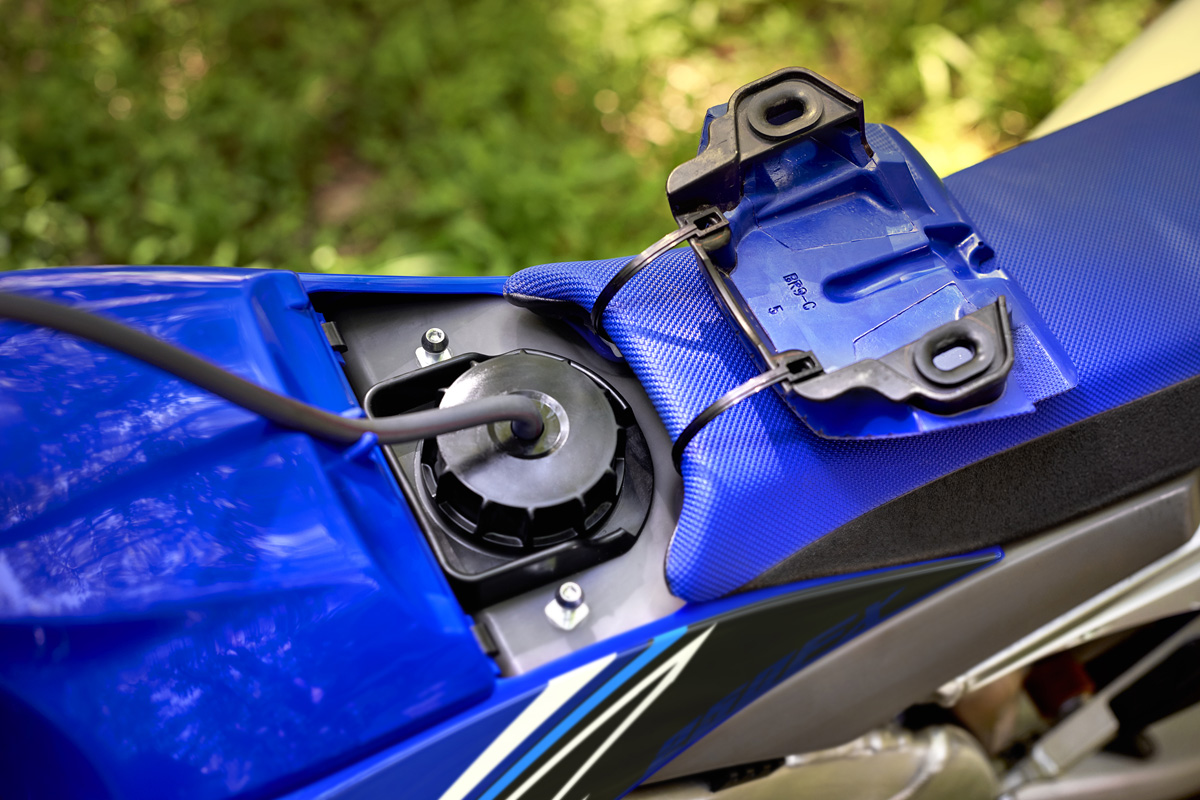 The FX range's standard features include electric start, a lightweight lithium battery, and advanced fuel injection, front-positioned intake and rear-positioned exhaust layout which they say delivers the widest spread of reliable power while balancing the weight for excellent mass centralization.
The dual-mode switchable engine mapping and wireless connectivity is handled through the industry's only free-of-charge complete tuning system, highlighted by the Yamaha Power Tuner App, which allows racers to adjust their engine performance right from their phone. With new next-generation Team Yamaha Blue colours and graphics, the 2021 YZ450FX showcases Yamaha's cross-country competitive edge.
2021 YZ250FX details:
The 2021 Yamaha YZ250FX remains unchanged after so many updates last season. It features the same front air-intake, rear-exhaust, liquid-cooled, DOHC 4-stroke power plant, plus has a six-speed, wide-ratio transmission and the aluminium bilateral beam frame and KYB suspension combo.
With electric start, a 2.16-gallon fuel tank, rugged plastic skid plate, sealed O-ring chain and 18-inch rear wheel and also feature's Yamaha's complete tuning system, Yamaha Power Tuner App with the ability to make fueling and ignition timing changes and choose between two user-defined ECU maps through the handlebar-mounted dual-mode switch, the YZ250FX is equipped for on-track, wireless performance adjustments.
2021 YZ125X and YZ250X two-strokes: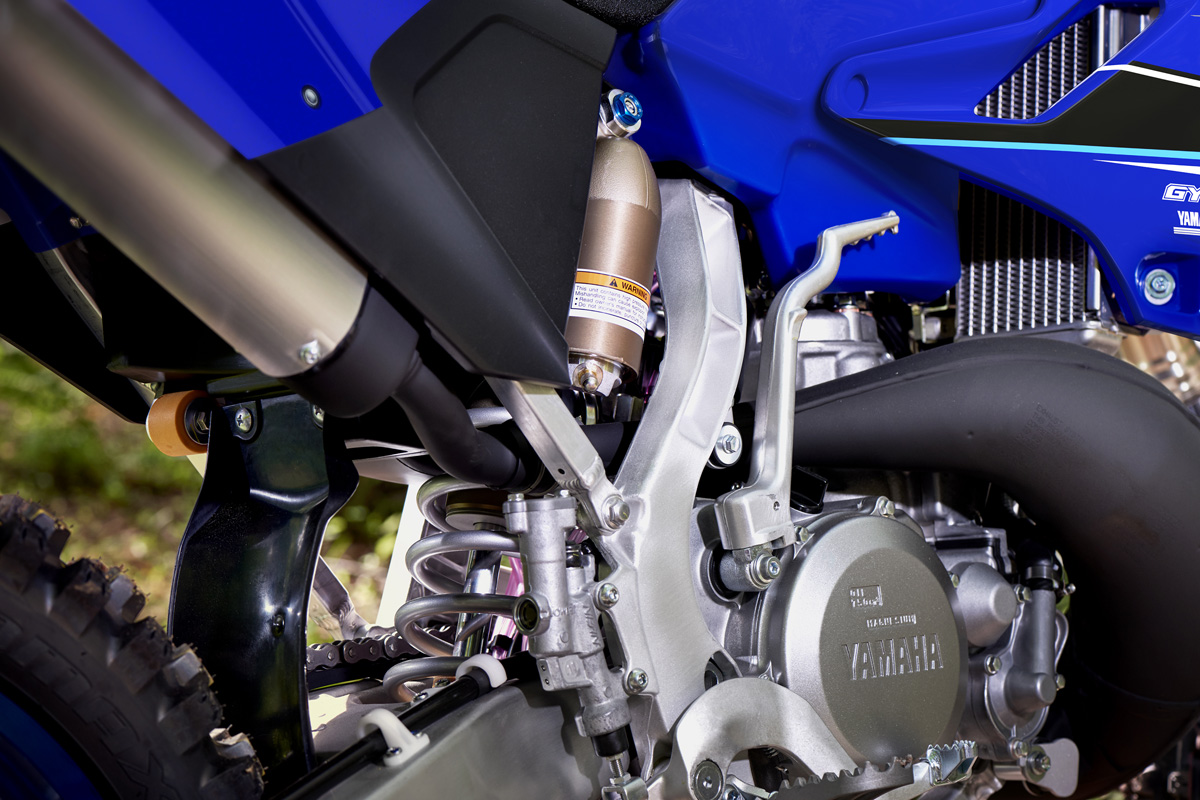 The two-stroke YZ125X and YZ250X receive colour updates for 2021. Both the two-stroke models feature the Yamaha Power Valve System with six-speed, wide-ratio five-speed transmissions, respectively, lightweight aluminium frames, the industry-leading fully adjustable, KYB speed-sensitive spring-type suspension tuned specifically for cross-country races, 18-inch rear wheel and off-road focused tyres.
The 2021 X models will be available from dealers this month, the 450FX from September and the 250FX from October – check your national dealers for prices and availability.
Motocross 250 four-stroke gets the attention
Yamaha have released details of their 2021 motocross models also and this year it is the YZ250F which has seen the biggest attention.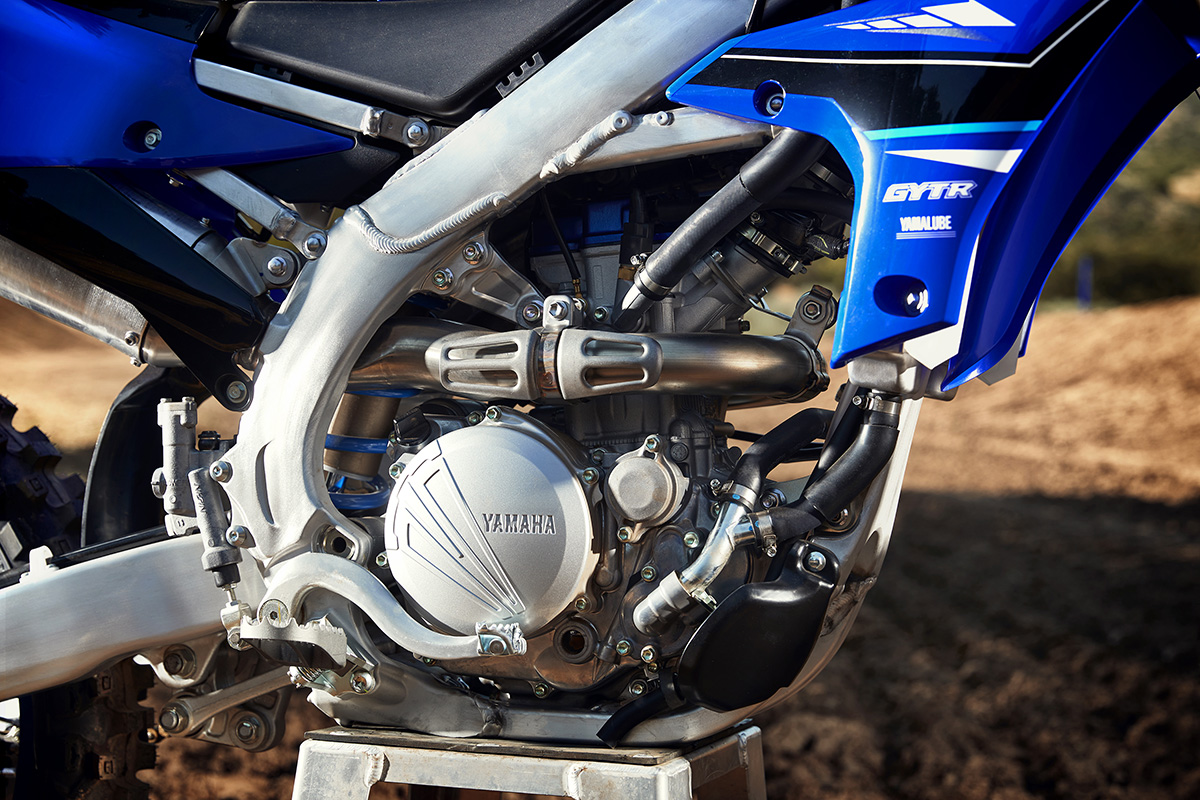 For the 2021 model year, Yamaha is aiming even higher with the launch of the new YZ250F - equipped with a thoroughly refined engine, revised frame, new suspension settings, new brakes and advanced digital technologies in this ultra-competitive class.
2021 YZ250F model updates:
Redesigned high-performance engine with stronger top end power
Smoother throttle response with longer over-rev feeling
Optimized exhaust camshaft design with new profile and reduced overlap
Idealized fuel injection settings deliver enhanced power character
Completely redesigned intake system boosts high rpm performance
Larger capacity muffler for seamless high rpm acceleration
Stronger clutch housing to handle increased engine performance
Redesigned transmission gears with optimized performance and strength
New-specification bilateral beam frame with idealized strength/rigidity balance
Revised front and rear suspension settings offer improved controllability
Lighter and more powerful front (270 mm) and rear brakes (240 mm)
Lighter handlebar crown and revised handlebar position
Lighter chromoly steel footpegs
Lighter front axle shaft
Icon Blue bodywork and matching blue front and side plates
New Monster Energy Yamaha Racing Editions for YZ250F and YZ450F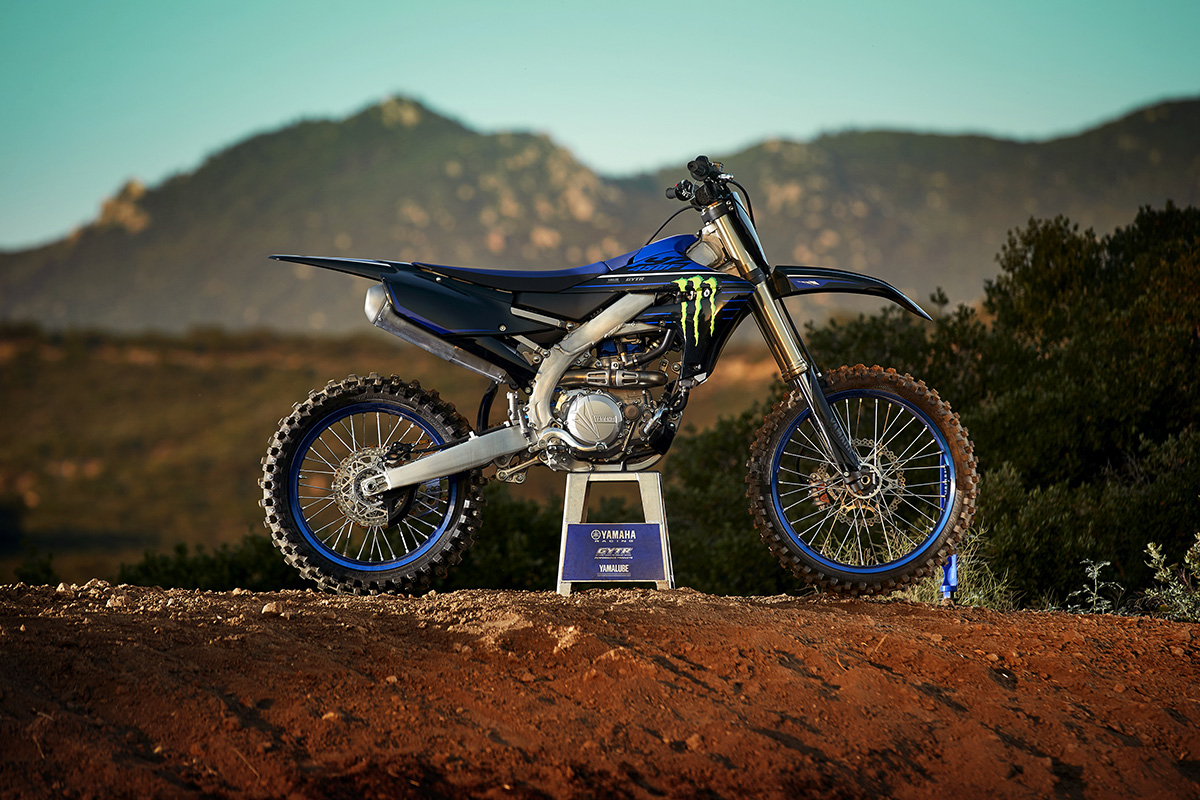 To celebrate this full factory onslaught on both the MXGP and MX2 titles, Yamaha announce the launch of the YZ250FMonster Energy Yamaha Racing Edition and YZ450F Monster Energy Yamaha Racing Edition models. Featuring black and blue bodywork with exclusive Monster Energy graphics, the YZ250F and YZ450F Monster Energy Yamaha Racing Edition models offer motocross riders the opportunity to own an aggressively-styled 2021 production bike* with the genuine factory look of Yamaha's Grand Prix team bikes.
*Both Monster Energy Yamaha Racing Edition models feature the same technical specifications as the standard models.
More information: Yamaha-Motor.com
We need your support
If you've enjoyed this article, if you've found it informative, interesting, entertaining even, please support us.
We want to continue doing what we do, to the best of our ability, serving the enduro and off-road community.
Please consider a donation, every little helps…
Thank you.