Quick look: Kawasaki's for the kids – 2023 KLX140R range
Kawasaki have announced their 2023 KLX140R off-road range, a three-model, four-stroke line-up which grow in wheel size to suit kids of different ages and sizes.
Kawasaki's KLX R model range aims to get the kids into the Team Green way of life from an early age. Depending on where you are in the world (country-specific model ranges vary), the 140R fits into the kids/small bike Kawasaki range above the baby 110R, but below the 230R and 300R.
Sharing the same four-stroke, SOHC, air-cooled, electric start engine and frames, the three-strong 110R bike range grow in wheel sizes and suspension length/seat heights, plus each has a five-speed transmissions and manual clutch.
The trio of models begins with the lower seat height (780mm/30inch) KLX140R version with 17inch/14-inch wheel sizes front and rear with 180mm of suspension travel. It's the first chance in Kawasaki's range for young riders to experience a manual clutch and five close ratio gearbox.
The next step up on the height and age scale is the KLX140R L which has the 19-inch front and 16-inch rear wheel sizes and an 800mm seat height. Like the previous model is has a claimed weight of 95kg.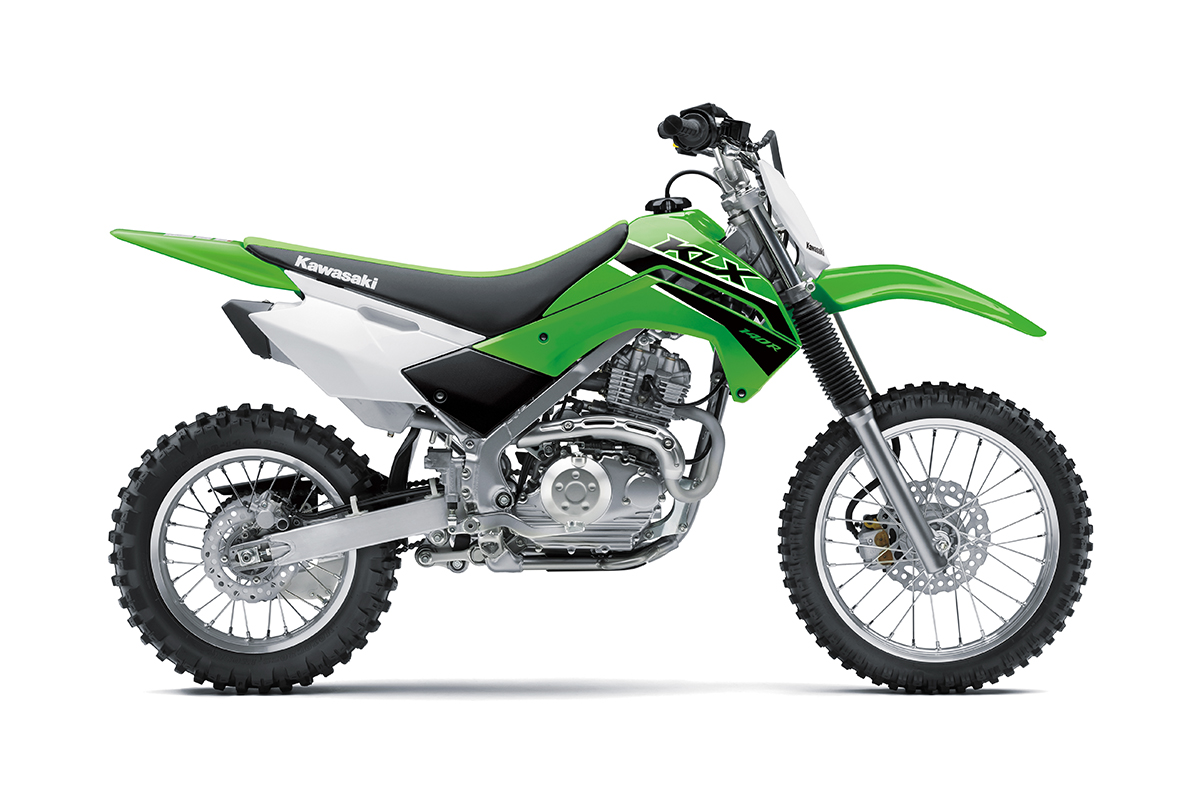 At the top of the 11 tree for 2023 is the KLX140R F which could just as easily be a beginners adult bike as the stepping stone to a full KX-F model. This version has 21-inch front and 19 inch rear wheels for a 860mm/34inch seat height, makes a claimed 8.3kW (11PS) power and 12Nm (1.2kgm) torque at 6000 rpm plus has adjustable rear suspension.
All are available from early November.
Cost:
KLX140R – £3499/$3499
KLX140R L – £3749/$3749
KLX140R F – £3999/$4049
More information including pricing in your country: www.kawasaki.eu or www.kawasaki.com