5 Minutes: EnduroGP CEO Bastien Blanchard – "Our goal is to have three back-to-back races."
Enduro World Championship boss, Bastien Blanchard explains how Covid-19 has affected the 2020 EnduroGP series and how the season ahead might look...
It isn't easy being in charge at a time like this. Unfortunately for Bastien Blanchard, he is in charge. As the CEO of ABC Communications, promoters of the Enduro World Championship, Blanchard is in the unenviable position of trying to sort out a multi-national series while the Covid-19 crisis wreaks havoc across an ever-changing landscape.
In the broader world of motorsport the headline acts like F1, MotoGP and MXGP must set the example for every tier of their sports, but appear equally conflicted in attempting to make sense of their 2020 seasons. EnduroGP is no different.
This lockdown has changed many things for everyone... to say the truth, even from ABC side, this outbreak will be tough financially.
Bastien Blanchard
The confusion reigns because the reality is complex. What happens next, when all of this is over, is subject to social-distancing rules, border checks, quarantine regulations, travel protocols plus any number of other factors that will differ from country to country and also from week to week.
Tough times to be in charge then but with all of that in mind, we asked Bastien exactly what is the current situation and importantly, what happens next?
Where are we at with the 2020 season? Are you awaiting go ahead from FIM? Individual countries/organisers/federations? How does it stand?
Bastien Blanchard: "As you could see the Estonia-Sweden tour has been cancelled also (the GP of Sweden was cancelled May 4, Estonia is currently attempting to reschedule). We are facing tough times and it is pretty difficult to see where we'll be in August or September.
"But, together with the FIM, we have been able to work since the first days of the Italian and French lockdown to find solutions. We have already a potential calendar for 2020 but right now we are all waiting for the decision of each country.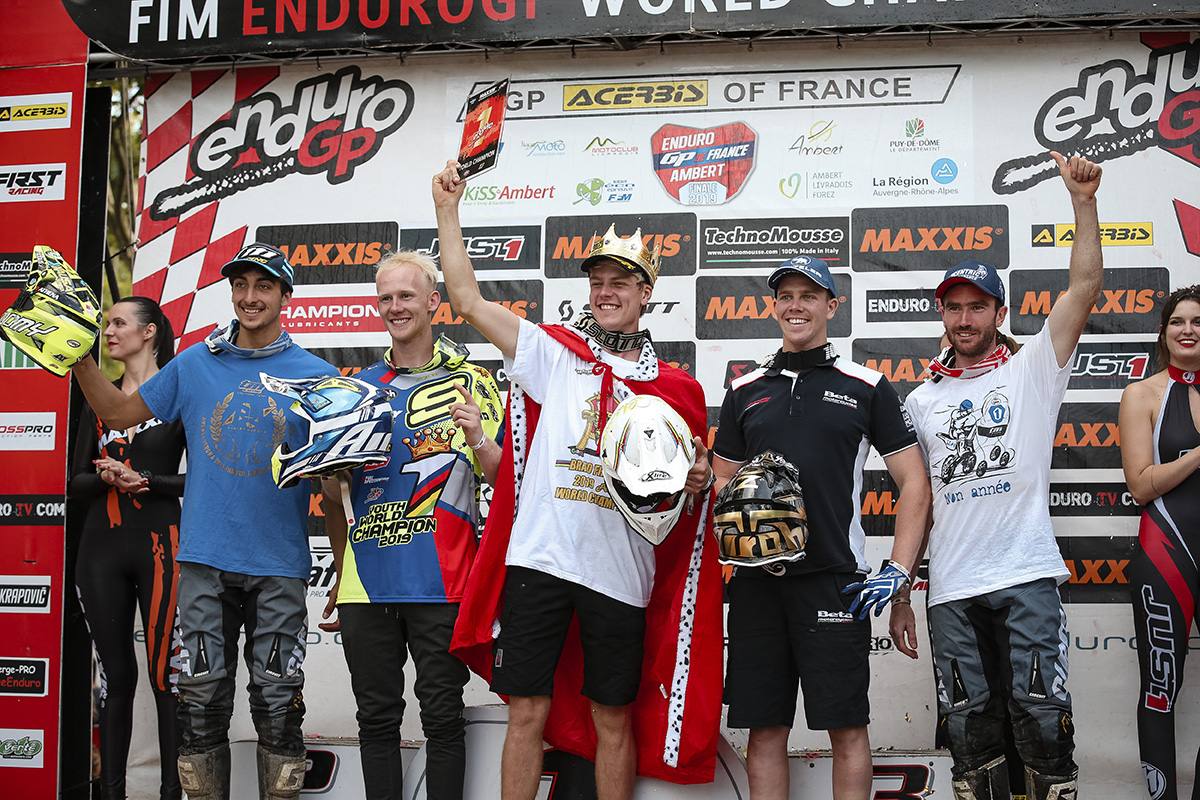 "First, we need to understand if the organizers will be able to create the event but also if the riders and teams can do the same. If we make a series but riders from some countries cannot participate, where is the real value?
"Imagine making a championship without Freeman, Salvini or Larrieu and many others because the borders of their countries stay closed. Our main concerns right now are the subject of the borders and to know also if we'll be able to make an event with a consequent number of spectators!"
Which events are postponed and which are cancelled (as we stand early May, 2020)?
"At the moment, only the Swedish round is officially cancelled, we are looking to reschedule Estonia even if it will be very tough in such a short time. Spain, Portugal, Italy and Hungary are all postponed and we are working on different terms and some locations also to be able to keep them in the calendar."
Have you explored different options for how many races we could see in the 2020 championship? Running later into the year or GPs geographically close on consecutive weekends?
"We would love to keep at least five to six events this year from September to November. Our goal is to have three back-to-back races. It's tough to compare the possible solution of the EnduroGP to MotoGP or even MXGP.
"We are not on the track and each (EnduroGP) organizer needs to have the permission of the cities, region and should also get the authorisation to go through places across a race weekend.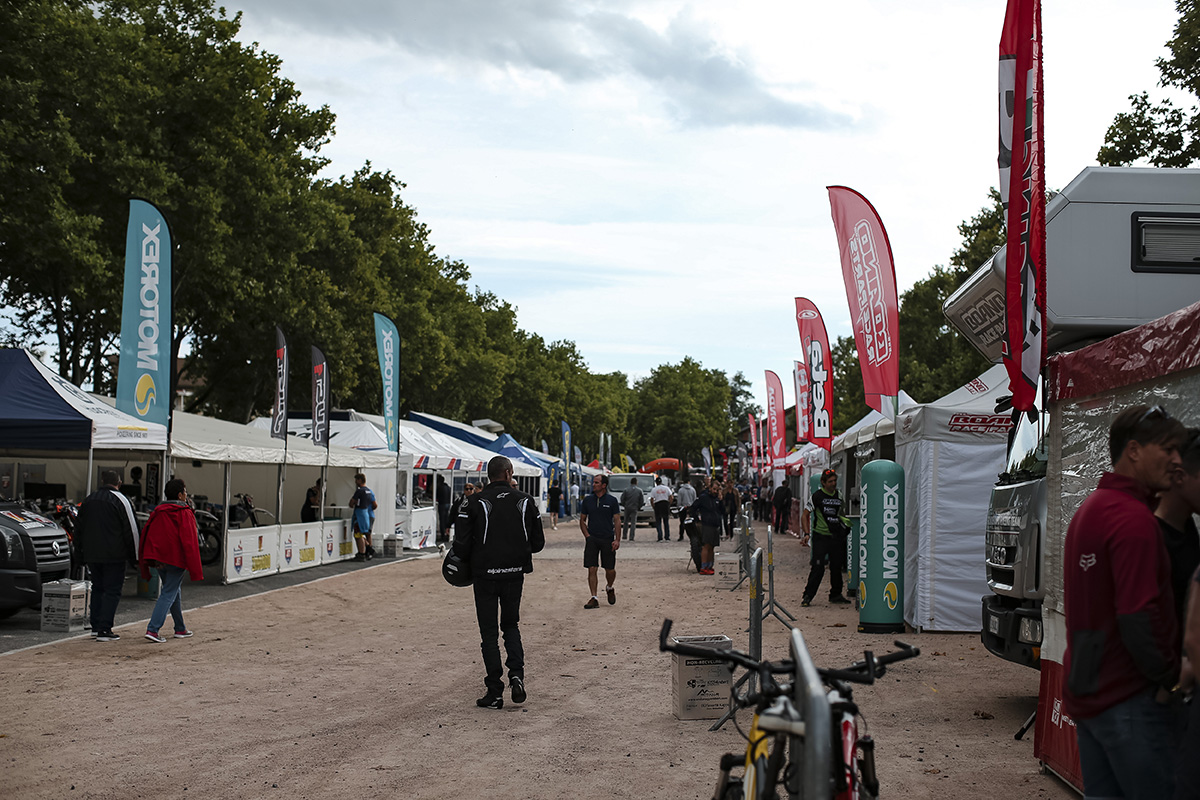 "It makes it much more difficult for Enduro to relocate events. But it seems we'll be able to make a solid calendar by the end of the year if there is no "second wave" of the Covid-19 and if borders are open again…"
Have you spoken with teams and team managers in this time? What is their response?
"Same as the FIM, we've spoken with each team manager from the beginning of the Coronavirus outbreak. They are all very concerned about the situation but all of them wants to have a championship this year starting from September.
"So it's good also for us to have the teams behind us. They all told us, try to get as much races as you can, we are ready to go and race as soon as we can!"
In other sports we see financial issues are a big talking point where the sporting season is affected so dramatically – will this all have a financial effect on EnduroGP, teams and riders?
"For sure there will be financial issues for every actor in the series, from organizers to teams, private riders and even to us as promoter. Sponsors are facing also tough times…
"From the organizers point of view, will they find local sponsors after this crisis, also will cities, regions or even countries give them money?
"It is the same for teams and riders – will the potential sponsors they had before the outbreak still be willing to invest in them? And I do really think the financial effect will last for at least one or two more seasons after. It will be very difficult for everyone in the motorsport world."
Of course, we wait, and wait, but has the break been a time when you can do something positive and make any plans?
"As I said earlier we prepared a plan already from the end of March but we don't want to announce something too soon while nobody knows where we are going.
"Organizers gave us their word but we know also they'll have to talk about it with their government and that can change everything. So, it's safer for us to keep the plan, making changes if we have to do it and announce something when the situation is clearer."
We've spoken before about the growth in paddocks and the positive move in 2019 to bring new World Cup classes to the GPs. Was it looking like another stronger year before this?
"Yes, it was before all this happened! We received a lot more interest from French riders to come and with Estonia and Sweden in the calendar, many riders from the North were looking to come and race in the Open Cup.
"2019 was a very good experience for the first season of these new classes, and we were really looking forward to 2020. But right now, as they are all privateers, the main question is, will they find the funds and the sponsors to be able to attend at least four rounds and get the eight results that count for these cups?"
2021 is of course a new contract time for the Enduro World Championship – has the process still been ongoing with the FIM while in lockdown?
"This lockdown has changed many things for everyone and the process has slowed down. We are still discussing about 2021 but to say the truth, even from ABC side, this outbreak will be tough financially."
As the promotor of the SuperEnduro World Championship are plans going ahead for the 2021 season? Do you think EnduroGP and SuperEnduro races could overlap?
"We had a good-looking calendar for 2021 in SuperEnduro but now, after all this, I'll have to call and meet each organizer to know if they are still willing and able to make a round next year!
"If everything goes as planned we'll start again in December, so no overlap between SuperEnduro and EnduroGP. We will not go further than mid-November to end the EGP season."
Will there be any official celebration for Billy Bolt (SuperEnduro World Champ) and Teodor Kabakchiev (Junior Champ) winning their titles?
"For sure. Billy, as he is Prestige World Champion, will be invited to the FIM Awards at the end of the year to celebrate his title. For Teodor, unfortunately, Junior class is a World Cup so he will not have his chance but maybe we'll try to do something at the opening round of 2021 for him and also for Billy!"
Photo Credit: Enduro21/Andrea Belluschi