Rieju heading to Dakar 2021? The inside line from the Spanish manufacturer
When Rieju took on the former GASGAS model platform and began producing their new range of two-stroke enduro motorcycles it was all kinda low-key with a focus on getting the ball rolling in dealers. Throughout 2020 it was the same story with their racing programme outside of their native Spain until, boom, they announced a three-rider team to compete in the 2021 Dakar Rally.
It surprised many. Wouldn't it be less costly setting up a team to race in EnduroGP or employ a high-profile rider to take the bike to WESS Hard Enduro World Championship races? (There a couple available right now at least…) The 300cc two-stroke bike is part of Rieju's "Hard Enduro" range and surely getting three riders to the Dakar start line in Saudi Arabia is an expensive business.
To find out a little more about what's going on at Rieju, understand the reasons behind the Rally team and what future enduro models we might see (there's a rumor about a new version of the old GASGAS Ranger model), we spoke to Commercial Director Alex Lopez…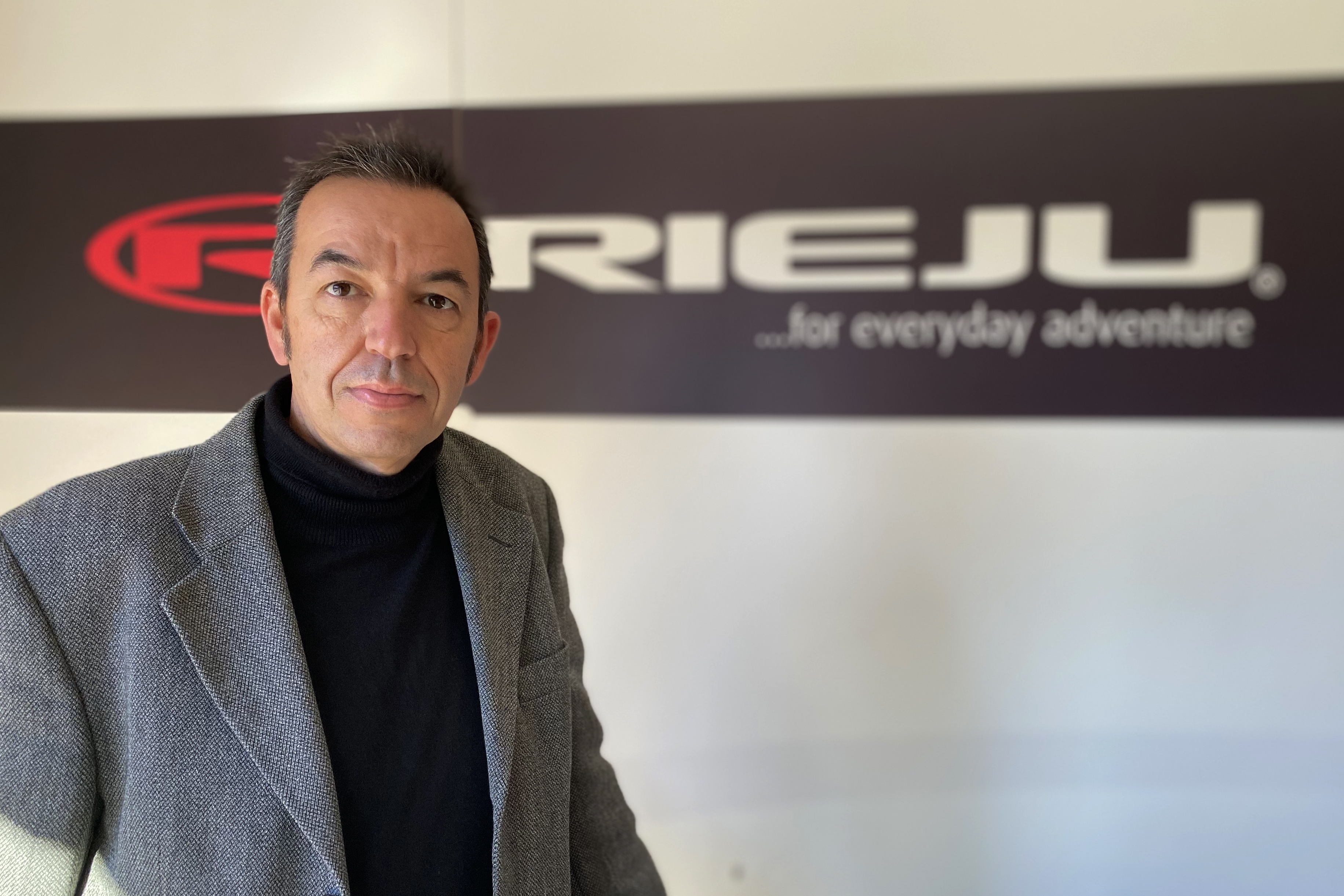 Enduro21: The news of the Rieju team to race the Dakar Rally has come as a surprise to everyone. What is the thinking behind this?
Alex Lopez: "In fact, Rieju already debuted at the Dakar with self-made motorcycles in 2009 and in 2011 we won the Marathon category. The Dakar 2021 project is derived from one of our main objectives: to make our brand more internationally recognised in enduro and off-road. Especially in countries where we do not yet have importers."
"We are currently exporting 85% of our motorcycles. In Spain we only sell 15%. We mainly do it to other European countries, but also to other more distant countries such as Saudi Arabia, Nepal or Japan...countries where we already sell our motorcycles before and where now, as a result of the purchase from Torrot of its Enduro platform and spare parts, we also sell off-road motorcycles."
The intention is to work on a four-stroke engine and create a complete enduro and off-road product range – Alex Lopez
"That is why we now need an international image of Rieju as such, we are opening a market in countries such as Mexico, Guatemala, Australia and many others. We want to achieve notoriety in those countries and also in those where we do not yet have a presence."
And for that, there is no better showcase in the world than the Dakar Rally, the highest profile media event in the world, right?
"The Dakar for us is a competition that allows us to communicate our brand image in the most watched off-road event in the world. It was the best option for us. We have two of our riders, Oriol Mena and Marc Calmet, who were already competing with us, and we have strengthened the team with Joan Pedrero who is an 11-times participant in the Dakar. A person with a lot of experience in the world of raids. Oriol has experience and is a leading rider, so I think we have formed a good team that combines experience and youth to achieve good results."
The motorcycles the team will race in Dakar are not self-made by Rieju. Will participating in it allow you to collect data for future four-stroke development?
"We acquired the GASGAS enduro motorcycle platform in February and in March we already had this project in mind, but knew it could not materialize with our bikes. For that reason, FN Speed ​​Rally team is behind this project for us, because we don't yet have a product to go to the Dakar. That will serve us as experience and to see what the demands a motorcycle goes through in the Dakar.
"For our part, the intention is to work on a four-stroke engine and create a complete enduro and off-road product range. Therefore, that will help us for the different projects that we have in different displacements, and also in two-stroke motorcycles."
"In the future, as of 2025, homologation issues will mean we need an injection engine, which is something we are already working on. Until that year we will not mount injection, mainly because carburetion motorcycles currently go very well and have more power. And as a whole, carburetion bikes are much easier to work with. We will last until 2025 with the two-stroke carburetion engine, because it is easier in every way and it goes better. And starting in 2025, for regulatory issues, we will mount injection."
And the four-stroke?
"We are also working on them. It is something we want to do and what we are also engaged in."
In what displacements: 250, 300, 350… or rather 450 for the Dakar?
"Right now we cannot advance information on these issues, although we are working on four-strokes and we will try to enter all displacements."
The acquisition of the GASGAS enduro platform opened the off-road doors for Rieju motorcycle. What was the reason for the purchase?
"Rieju had always been in enduro, years ago with the Enduro TT of the '80s, the MR 80 and other models. We always closely follow enduro competition and in fact, in 2007, we presented a project for a new competition enduro, a motorcycle with an aluminum chassis and the Yamaha 250 and 450 engine. But the financial crisis came.
"We have always wanted to be there and that is why, when the opportunity to buy that platform from Torrot came up, we acquired it to enter at a high level and achieve the objective we always wanted."
What is the production expected to be?
"Right now our production is 15,000 units across the entire range manufactured in Figueres, Spain. We anticipate that the production of enduro motorcycles for next year will be around 2,500 units. Which is not outrageous, but we want to grow little by little. We are talking only about 2Q, I think that when 4Q opens we will be talking about double that. Therefore we want to grow a lot in this regard."
This year we have seen your MR 250 and 300 Racing in some of the Spanish Enduro Championship events, are there any plans for next season at national or World Championship level?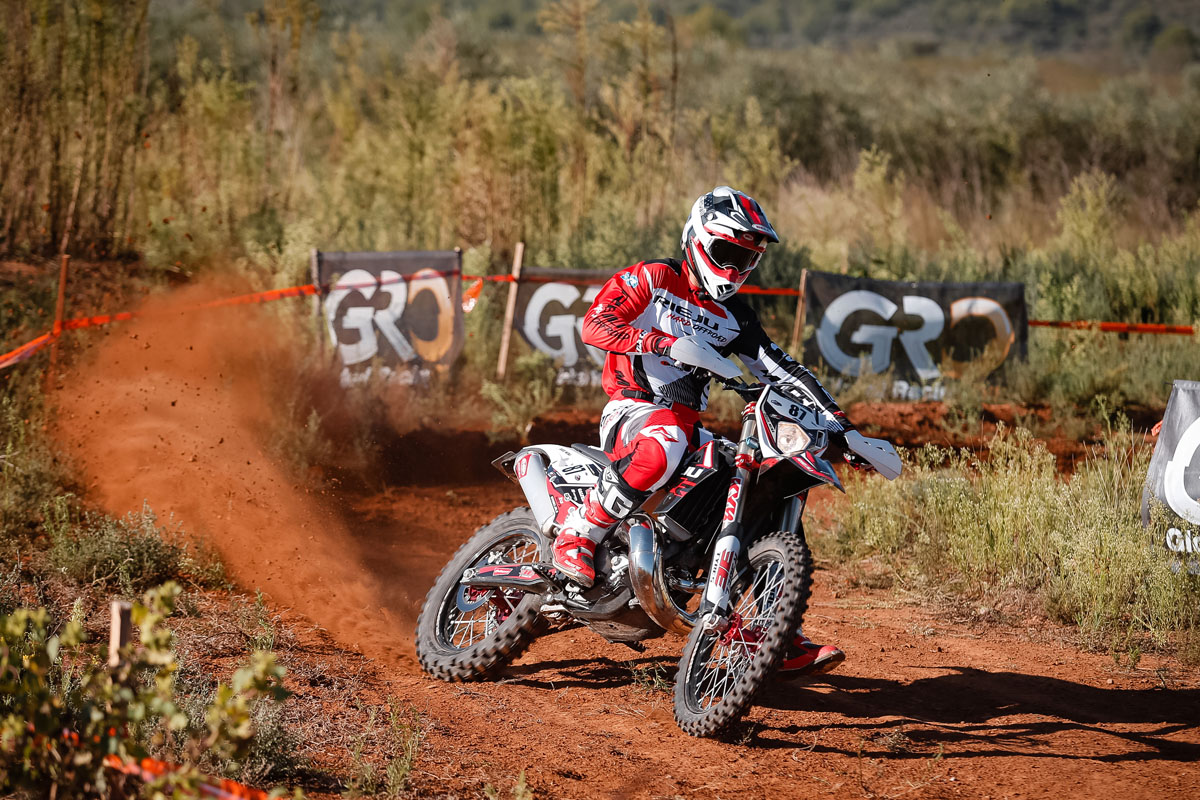 "We cannot progress anything because there are no confirmed plans, but we want to be in all competitions because that is the starting point for all brands that want to have a presence on the off-road market.
"We already have a structure at the national level, with some riders who have the potential to participate in some races at the international level. But there are still issues to close and we can't get ahead of ourselves because this has been a very strange year for everyone, especially for racing."
The range of 2T displacements is complete at the top with the 250 and 300, have you got plans to launch any 125 or 200 models? Or maybe a product like the previous Ranger from GASGAS?
"We have three product ranges with the same chassis and different engines in different displacements. This month we will release the Ranger in two displacements: 200 and 300cc. The base of the engine is the same, although the carburetor is somewhat smaller and the Kayaba suspension softer and lower. That allows us to have a perfect product for those who are new to enduro or have started to go out on a motorcycle because it delivers power in a very linear way and is more user-friendly.
"Then we have the Racing range, fully a competition product, with Kayaba suspension, Nissin brakes…a motorcycle which you can go racing on straight out of the box.
"And finally, we have the MR Pro 250 and 300 range, the 'top' model in terms of high-quality components: Renthal handlebars, anodized hubs, Goldspeed rims, Funnelweb filter, Powercore silencer, electric fan included for extreme, etc ... the most you can find in competition.
"As for the 125, it is a project that we have on the table although currently, as things stand, it is practically impossible right now to homologate this product. It is an engine that will cease to exist in the short or medium term in the two-stroke displacement, so there would be the possibility of mounting a competitive four-stroke engine in the medium term, although we all know that it will never be at the level of a two-stroke.
"We have a competitive 125 4T engine, which we are testing and we could also make it work in enduros. However, they are projects on the table but this does not mean that we carry them forward right now."
Photo Credit: Enduro21 | Nicki Martinez