Review of the year: Enduro21's top 10 biggest stories of 2020 (as voted by you)
2020 has been a hell of a year. And not just because of the obvious!
Some monumental stories have hit the headlines in 2020, from Ricky Brabec winning the Dakar Rally, GASGAS resurrecting under the KTM wing to Kailub Russell announcing his GNCC retirement. And not forgetting a whole heap of new bikes from manufacturers as diverse as Jotagas and Kawasaki. Factor in the cancellation of the ISDE and WESS World Championship, it has been a long 12 months.
Enduro21 takes a look back at the most read stories of the past 12 months as voted by you, our knowledgeable readers.
No.1 Taddy and his new GASGAS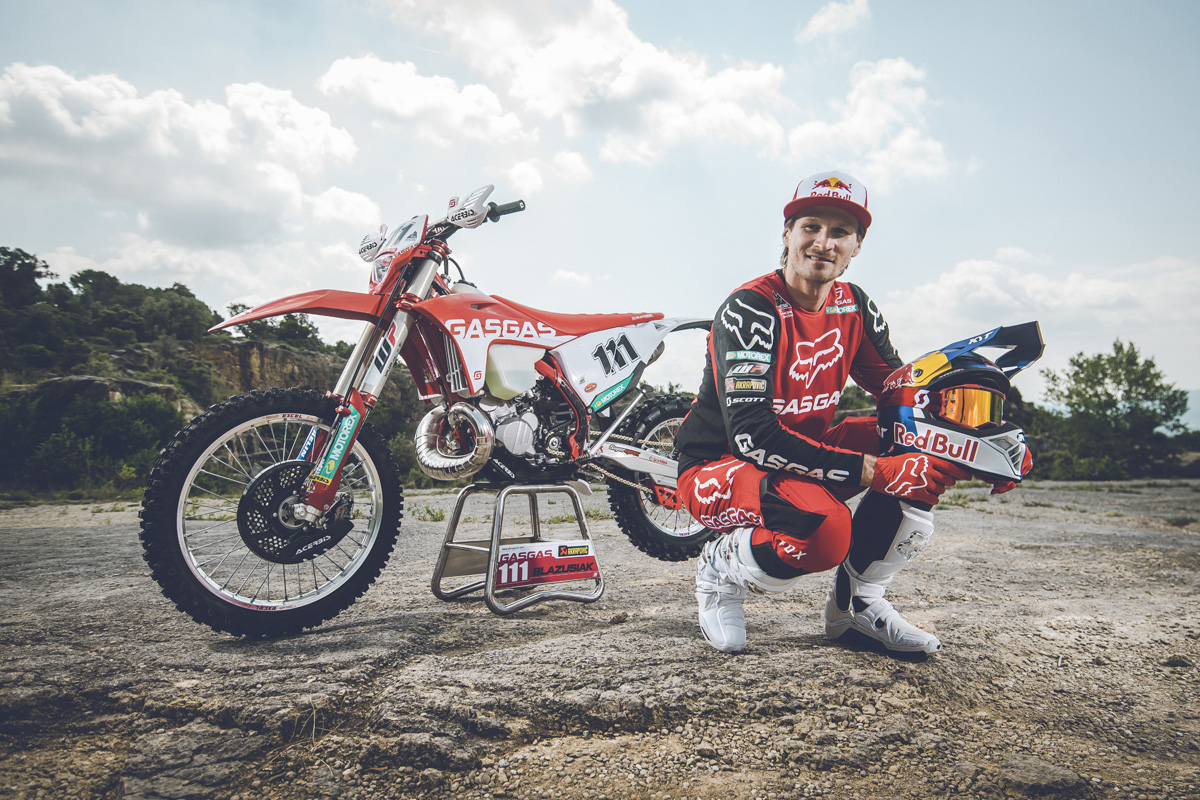 First look: Taddy Blazusiak's new GASGAS EC 300
Our biggest story of the year without rival was a double-shot of strong, Polish red espresso. Putting Taddy Blazusiak on the new GASGAS enduro bikes was marketing gold, following the KTM Group's announcement it had taken on the GASGAS brand.
The major draw when the Taddy story broke were the details of the new bike (which then hadn't been released as a production bike). At that stage there were no details about the new GG models so this was our genuine 'first look' at the new red models from the Austrian manufacturer. It gave us a glimpse of what was to come a month or so later – see number eight in this list for more on that...
No.2 Pol Tarres' Tenere terrorism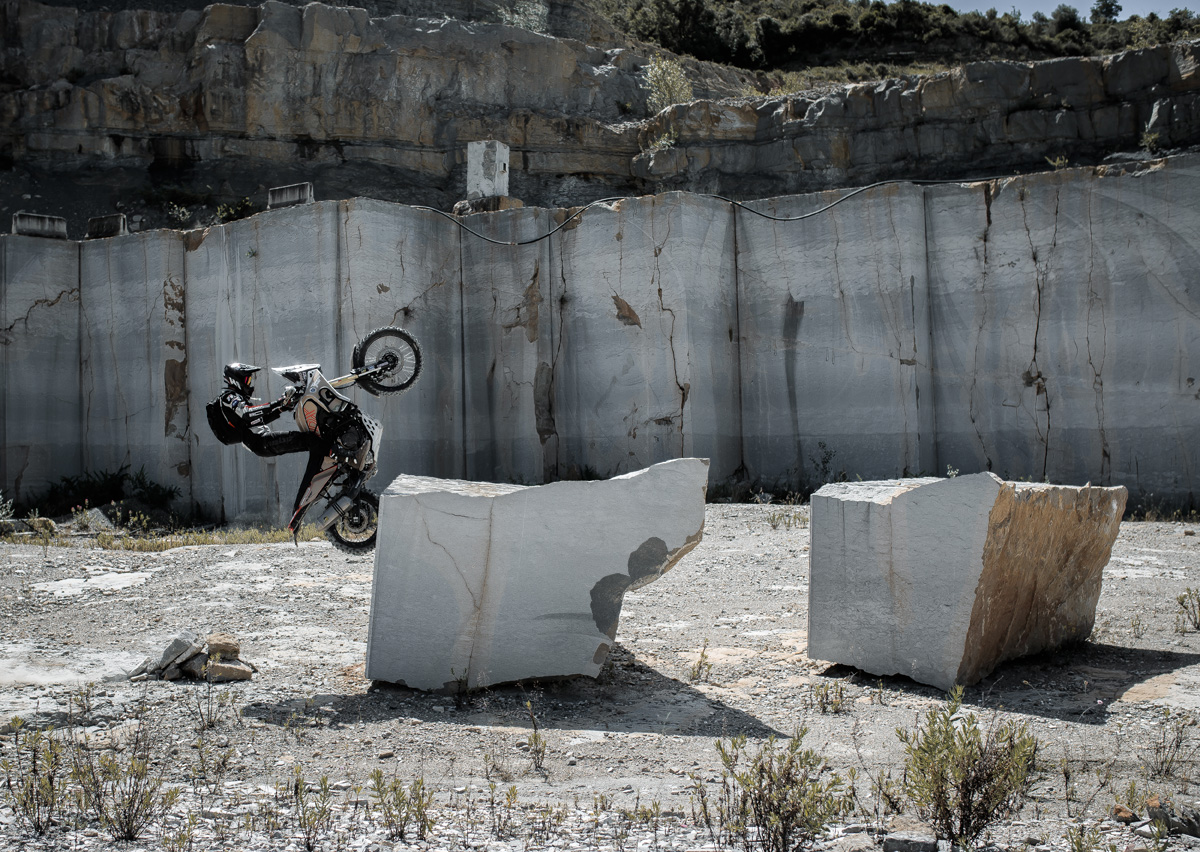 The Seeker Movie: Pol Tarres testing the limits of the Yamaha Tenere 700
When Pol Tarres started creating social media videos a few years back they stood out from the crowd particularly as the stunts ramped up and grew increasingly jaw-dropping.
When lockdown arrived Pol was quick out the blocks with an Instagram post about not being able to ride his bike – it hit the nail on the head for many of us around the globe wishing we could get back on the pegs and back to the forest.
Soon after that the Spaniard started dropping Adventure bike videos, which peaked with 'The Seeker', a movie with all the familiar Tarres bike skills but this time on a Yamaha Tenere 700. All those videos of people making Adventure bikes do things they shouldn't be able to went out the window and we suddenly had a new normal.
No. 3 Everyone loves a big Honda – the new CRF450RX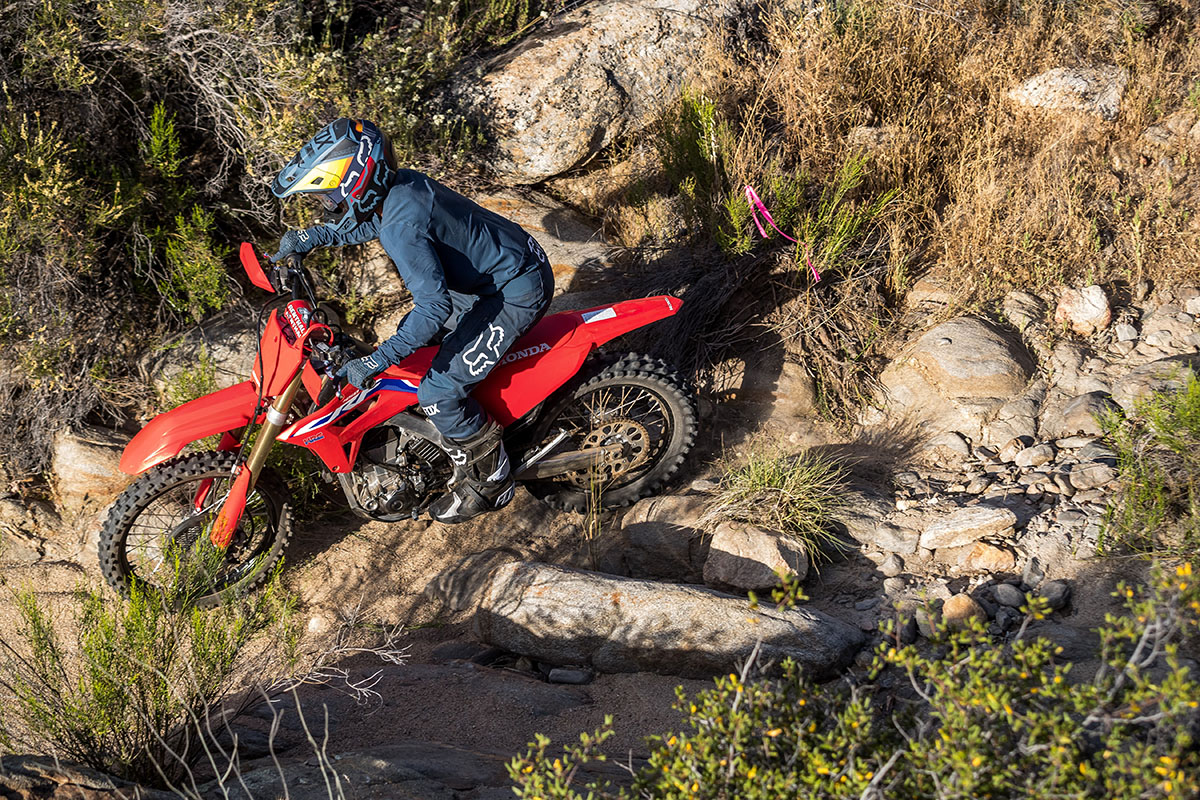 First look: 2021 Honda CRF450RX
Bikes feature heavily in the top 30 most-read stories of 2020 and it's fair to say they always do. New bikes, old bikes, Pro bikes and our test bikes are always strong. Despite the pandemic, new bike launches and from our understanding also bike sales in general were strong so it was no surprise you kept on searching for what was out there.
At the top of a very solid pile of new models in 2020 was Honda's updated CRF450RX which trumped every other manufacturer, hands-down.
Enduro21 readers always love a big, red Honda and maybe because it looked so damn good, or maybe just because lockdown had meant we were all drooling over something new with itchy fingers on credit cards, the revamped 450 proved a hit.
No.4 KTM's new EXC models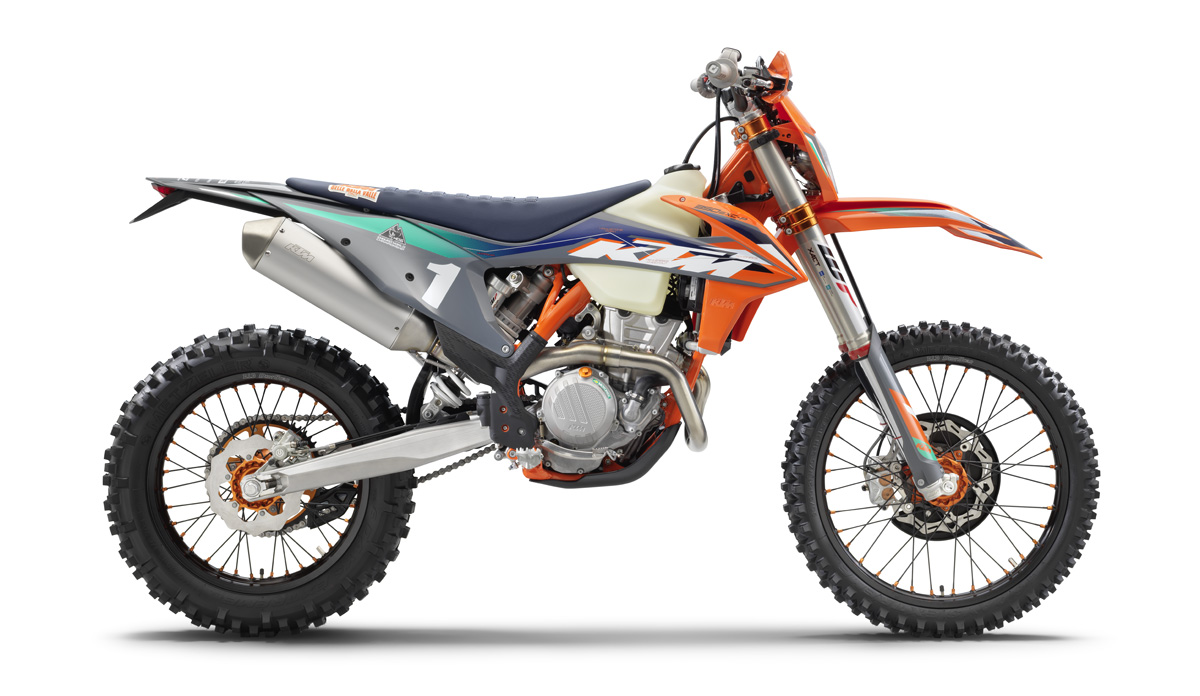 First Look: 2021 KTM EXC enduro models revealed
By sheer fact of mob rule, any news about KTM's latest bikes always draws a crowd, which is why the 2021 KTM EXC new models story comes in at number four in our most-read stories of this year.
In actual fact, model year 2021 for the EXC range is a fallow one that sees no real updates to the standard bikes. The bigger news in terms of new models was the WESS Edition 350 EXC-F which arrived late in the season.
KTM 350 EXC-F WESS Special Edition
Also, on the list of strong performers dressed in orange the MY21 KTM SX range got plenty of attention largely because we focused on the new KTM App. Giving you options to adjust power and settings on the fly, we took a closer look chiefly because we're looking forward to seeing the same technology on the enduro bikes soon, too.
No.5 Sherco's creative tool solutions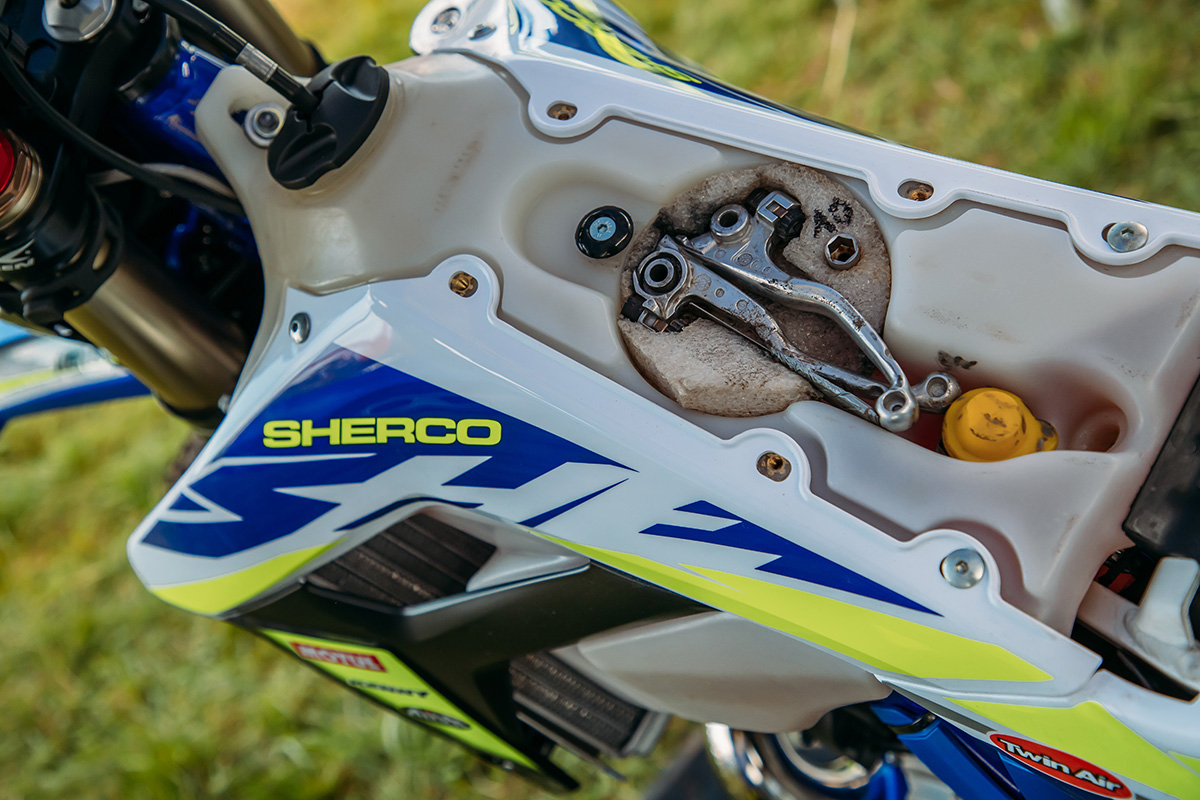 Spotted: Factory Sherco creative tool storage
The popularity of Pro Bikes on Enduro21 is always strong, we know many of you are like us and love snooping at the details and picking up hints and tips to help with your own riding lives.
When French photographer Mastorgne captured a few candid paddock shots of Wade Young and Mario Roman's bikes at a French Extreme Enduro during 2020 we were intrigued to spot what they were keeping under their seats.
Mario and Wade were stowing tools and spares under there in pretty ingenious ways and it caught the eyes of Enduro21 readers too who liked and shared the story, along with sharing their own tool storage solutions. It was food for thought and created some great reading.
No.6 Pro Bikes, you love 'em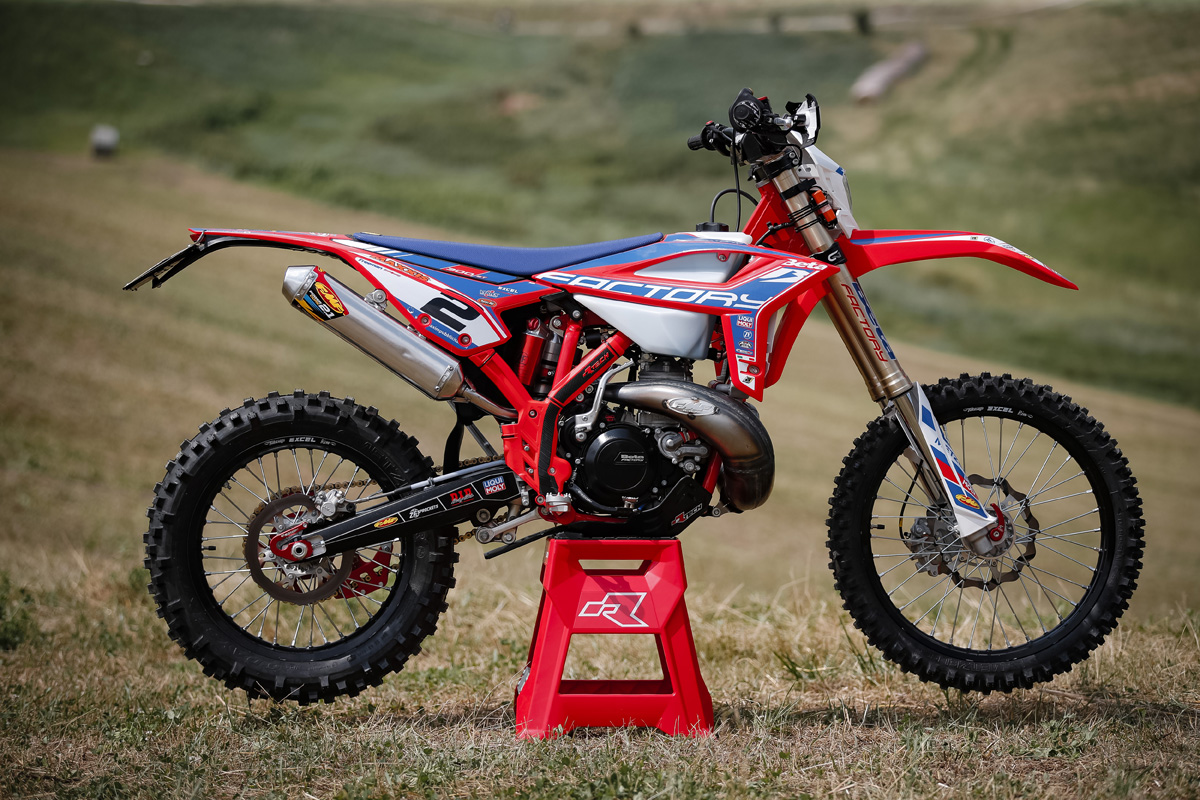 Pro Bike: Steve Holcombe's Beta RR Racing 350 4T
Pro Bike: Brad Freeman's Beta RR Racing 300 2T
Pro Bike: Andrea Verona's TM Racing EN 250 Fi
Sticking with the theme of Pro rider's bikes, Enduro21 has for many years now focused on the details behind the very best race bikes on the planet. They continue to be among the most fascinating features we bring to the website, from events around the world. If a bike stands out we want to know what it's about, be that traditional enduro, extreme and hard enduro, GNCC, SuperEnduro, rally or long distance travel.
We know not every person reading Enduro21 is into racing, many are not at all, but we do know bike set-up, the parts used and the knowledge behind the bikes, explained by the rider and the chief mechanic or team manager, is like gold.
No.7 Jotagas make a comeback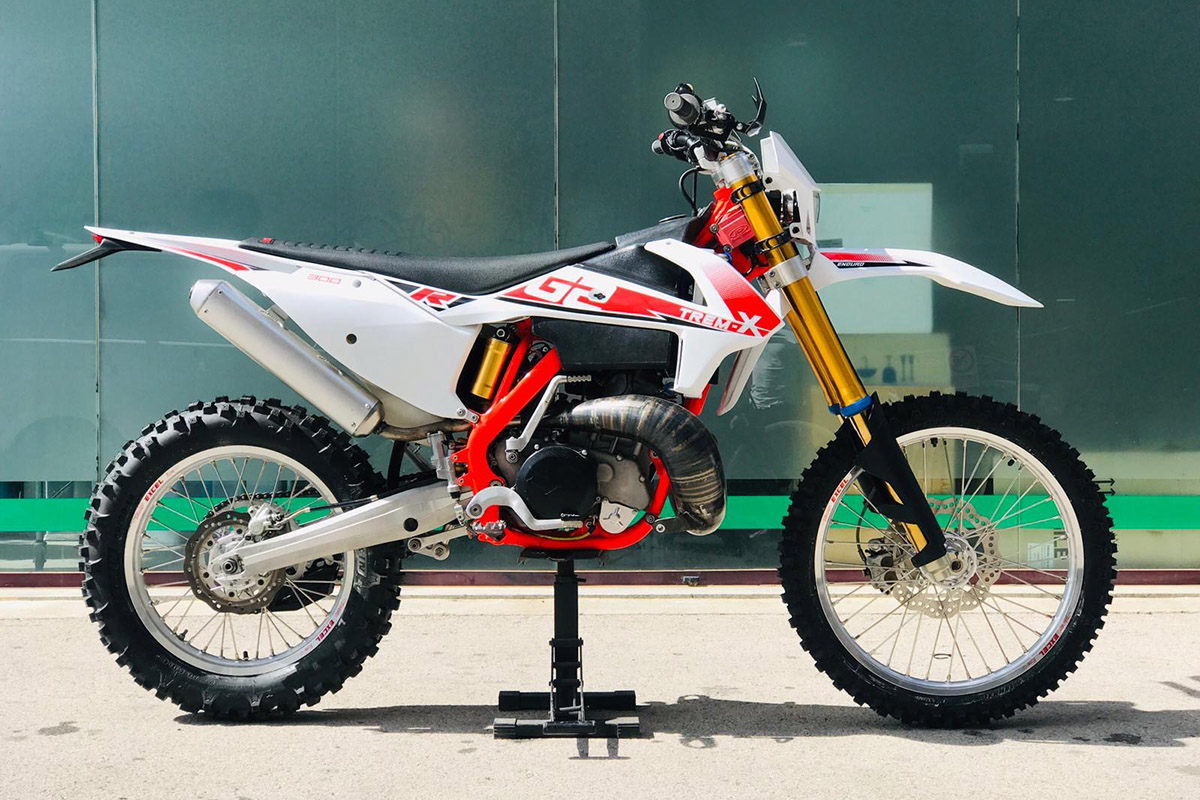 Jotagas is back – 300cc two-stroke in final development stages
Major bike manufacturers make the headlines so often but Enduro21 readers love a good underdog story. You also love a good two-stroke story so mixing the two with a new bike story was bound to ring some bells.
Small Spanish brand Jotagas have been in a perpetual comeback trail for a few years but the tiny factory's lights finally flickered back on this year and despite set-backs caused by the pandemic the bikes are in production again.
We only had a few shots care of the North American importer but it gave us a good look at the (almost) final version.
No.8 First look at the GASGAS new models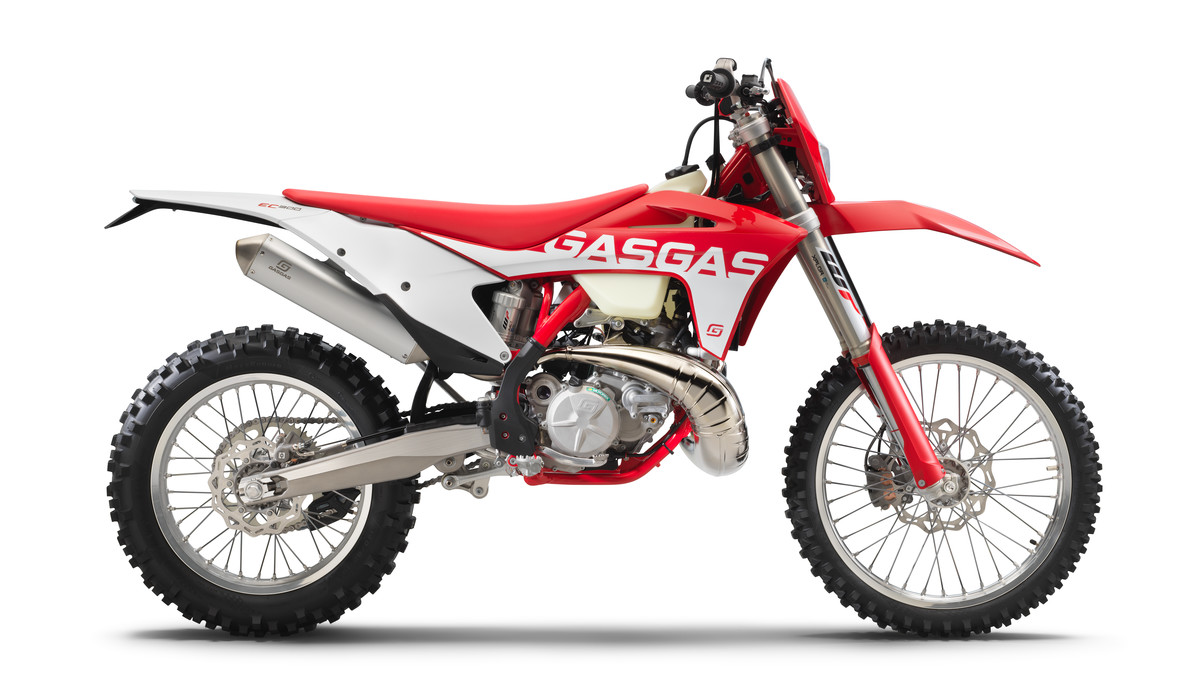 First look: 2021 GASGAS Enduro models revealed
Speaking of new bikes from Spain, oh no, wait, not anymore! GASGAS is the new GasGas and 2020 was peppered with stories that attracted attention. Aside from Taddy at number one, the actual new model details were eagerly awaited as we finally got the full picture from Austria.
The new range focused on the core bikes, which sell most for the KTM Group: 250 and 300 TPI two-stroke, 350 and 450 four-strokes. Different brake components, linkage suspension and an aluminium subframe were the key details.
No.9 Kawasaki's comeback with XC models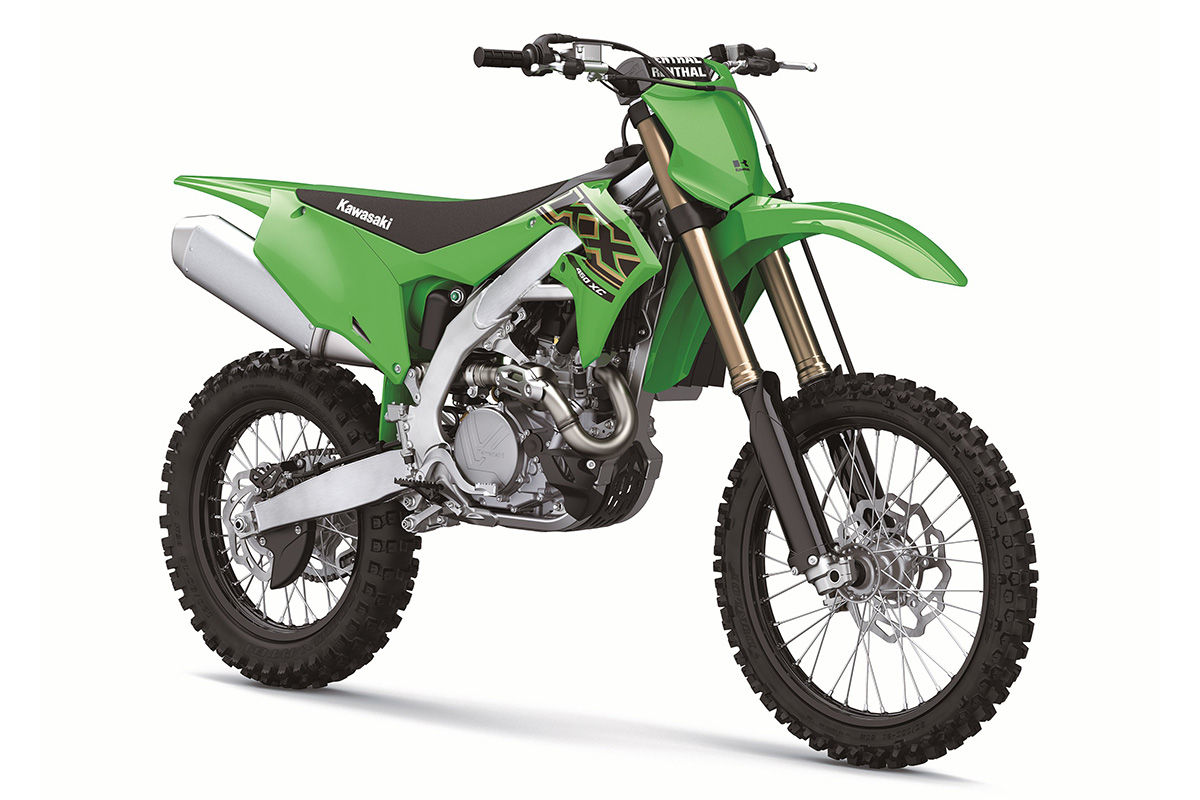 Kawasaki is back – new XC off-road models launched
Continuing the comeback theme, Kawasaki finally got back in the game (officially that is, green bikes have still been racing all these years – most notably with Babbitts Online Kawasaki team in GNCC) by announcing two new XC models to the KX range.
The bikes are simple upgrades to the KX 250 and KX 450 MX models, which basically means a new tune to the engine mapping, gearing, softer suspension, rear wheel size and some smaller details. It wasn't much but the hits on this story prove support for the Team Green massive is strong.
No.10 Dual-sporting life on KTM's 690 Enduro R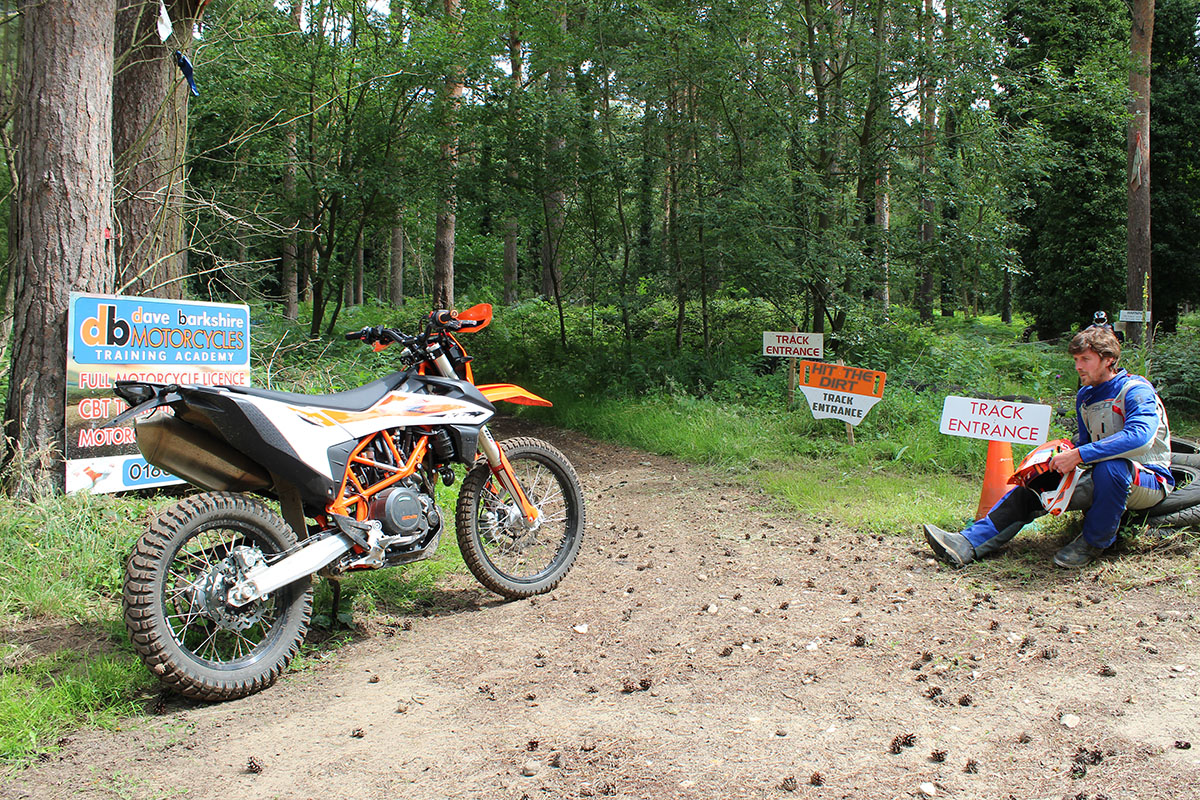 That this story about KTM's dual-sport adventure bike pipped the news about Jonny Walker no longer racing for KTM is not a surprise. Poster boy Jonny is big news and we give a tonne of coverage to the big name riders like him, but interest in the Adventure bike market by Enduro21 readers is on the up.
Traditionally we've been at the other end of a short stick poking this subject with the odd cool video of riders like Chris Birch doing something mad (or this year Pol Tarres – see No.2 in this list) or a mad travel story.
But when lockdown arrived this year it coincided with us getting a press bike loan of a 690 Enduro R which we took onboard and surprised ourselves how appealing the dual-sport life was to us as well as you guys. We'll do some more in 2021.
Coulda been contenders…the ones that almost made the top 10
I survived epic round the world trip on a KTM 500 EXC. I Survived: Epic round the world trip on a KTM 500 EXC-F
How to convert a motocross bike to enduro. How to: Convert a motocross bike for enduro
RiseMousse revolution. New design enduro mousse went down a storm. First look: RiseMousse Climber – an off-road mousse revolution?
Onboard with Mario Roman chasing Graham Jarvis at Sea to Sky Hard Enduro. Sea to Sky: Mario Roman POV chasing Graham Jarvis
How Graham Jarvis sets-up his Husqvarna TE300i. Pro Bike: Graham Jarvis' 2018 Husqvarna TE300i
Any other business?
What will we remember most about 2020? We can't ignore the pandemic, it affected us all, but the truth is off-road motorcycling proved just how strong-willed it is and for many it offered a positive way forward at a bad time. It ain't over yet but 'dirt bike life' proved itself way more valuable than just a hobby.
So what other monumental stories happened in 2020? The WESS Championship was cancelled, EnduroGP lost its promoter, American racing faired better than in Europe – a fact proved not least by the cancelation of the ISDE.
For us at Enduro21 at least, the launch of our new website was a big deal. It was a very long process of hard work behind the scenes to arrive at the point in summer when we finally hit the on button.
We're not finished with the site yet, but hopefully you've noticed the improved user experience (to coin a phrase) is much, well, improved, over our old website. Crucially, the new version of Enduro21.com is way easier to use, has much more depth and breadth to the types of stories we cover and above all looks a whole lot better.
What do you think about what we do? We included a forum in the new website build – the only enduro-dedicated forum on the planet by the way – but get in touch if you've got something to say.
We need your support
If you've enjoyed this article, if you've found it informative, interesting, entertaining even, please support us.
We want to continue doing what we do, to the best of our ability, serving the enduro and off-road community.
Please consider a donation, every little helps…
Thank you.
Photo Credit: Enduro21 | Andrea Belluschi + Nicki Martinez, Sebas Romero, Mastogne