First look: Alpinestars 2022 range – new Venture XT line for Dual-Sport and Off-Road
Alpinestars has announced their 2022 clothing collection with a new off-road riding clothing line specifically designed for dual-sport, trail and adventure riding.
Supertech, Techstar, Racer, Fluid – Alpinstars' off-road clothing range will already be familiar to most people with a substantial list of the world's biggest names in sport using the riding gear.
The 2022 line-up has over 40 new gearsets, including 12 new styles of youth Racer gear, all of which are designed with performance in mind and focus on fit, comfort, freedom of movement and ventilation they say.
At last though, Alpinestars has produced a range of kit specifically designed and tailored for the many off-roaders who don't, or only occasionally, ever race.
New dual-sport riding gear
Alpinestars' new Venture XT line promises plenty and frankly it is about time they delivered something in this area of the off-road market – the motocross ranges are well established, as are the adventure bike gear sets but it is high time we also saw some durable kit for mixed off-road riding.
Alpinestars say the XT line is designed for dual-sport riders and to our minds lands with trail, enduro, rally and adventure under its range of application. "Everyday clothing for both on and off the road" they say.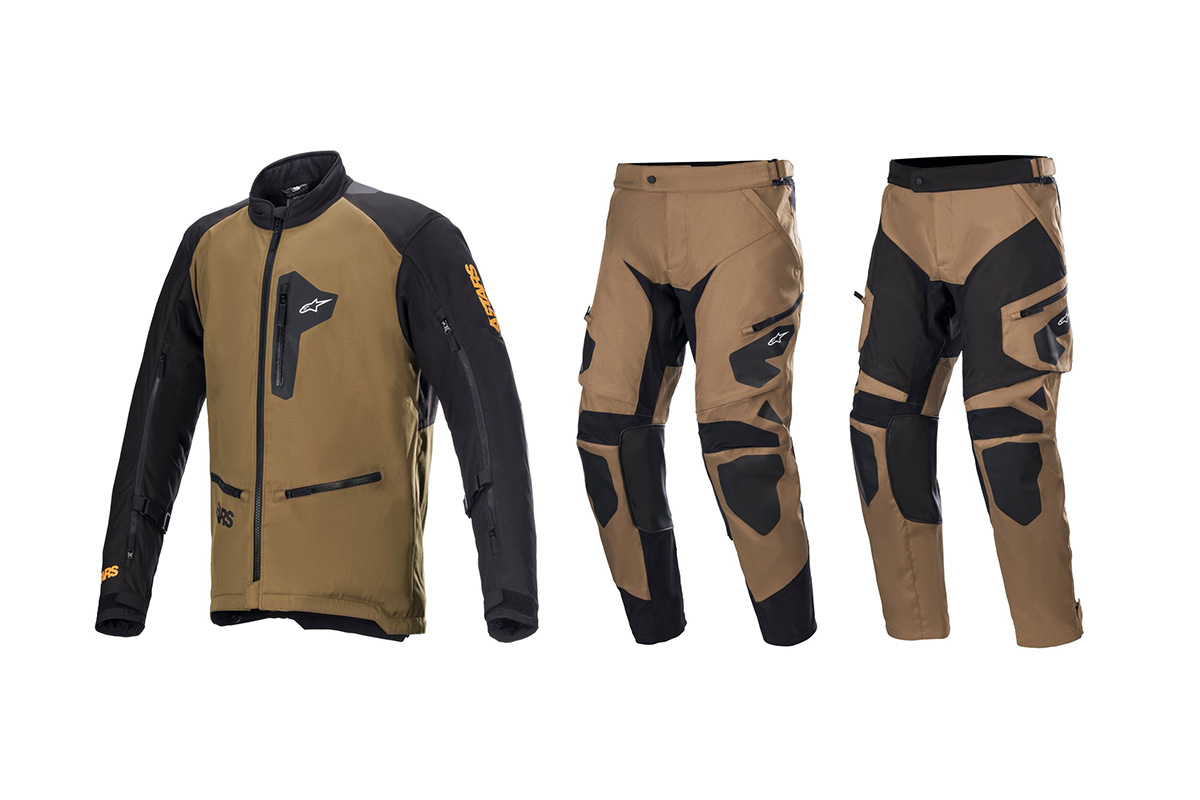 Made with a durable and protective shell, the Venture XT Jacket has PU film reinforcements for additional protection in the most exposed areas. The Venture XT Water-Resistant Jacket model goes further and has large opening vents on the sleeves and a "Hyper flow" front panel on the chest to ensure the jacket can be quickly and easily adapted to warm weather and active riding conditions.
The pants incorporate Techstar MX-style thigh vents to deliver airflow and ventilation to the rider and include technical stretch fabric for freedom of movement. The pants come in 2 distinct models: over the boot pants and in the boot pants.
The 2022 Alpinestars riding clothing range is vast, too much to list here honestly, but includes the updated SM helmet range as well as for the various Tech series off-road boots (also including the Tech 7 Enduro Drystar model) and down to the Tech 3S Kids Boots.
More information: www.alpinestars.com