First look: New KLIM fall 2020 Off-Road gear
KLIM has added a new line-up of colours for all three off-road gear sets in their current range – the Dakar, Mojave and XC Lite all get a freshen-up this autumn.
The Idaho-based company, whose off-road clothing range covers all bases from trail and adventure to enduro and full-on racing, typically releases their new gear in the spring but with many riders only just getting back into riding after Covid lockdown these new designs makes sense this fall.
The off-road gear sets from KLIM are split into three model lines with the Dakar set receiving a full makeover (matching pant, jersey, glove) plus one additional new jersey, the Mojave series also gets a full kit (matching pant, jersey, glove) plus an extra jersey, and the XC Lite series gets two new fully matched kits.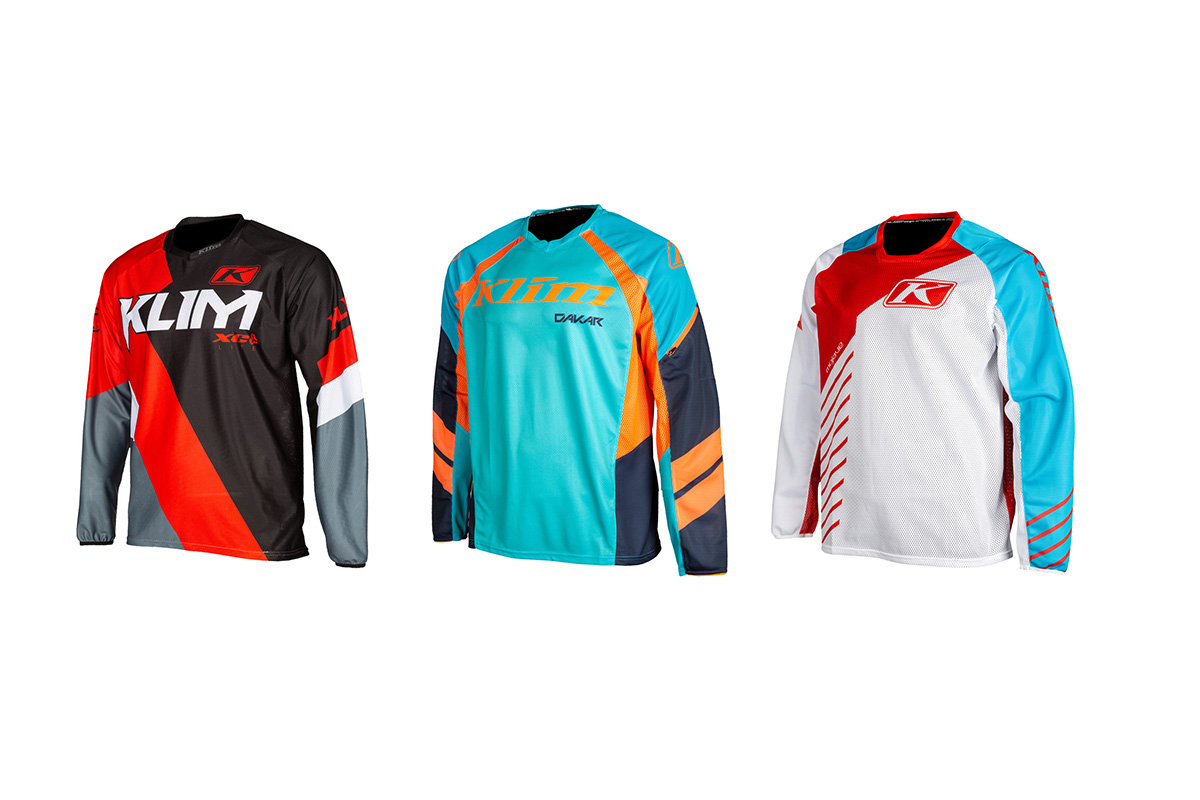 KLIM say the Dakar series gearset is a blend of durability and airflow, featuring "massive" adjustable vents on the pant legs in addition to multiple stretch panels, leather overlays, and heavy duty 840D Cordura in key areas. The recently redesigned Dakar Jersey (this year), has tough sleeves, vented sides, a zippered sleeve pocket and a lightweight body, is equally focused on durability while still maintaining good airflow for off-road riding.
The Mojave series focuses big time on airflow while maintaining solid durability, with pants featuring the same burly materials as in the Dakar Pant, but with fully open mesh panels for full-time airflow in hot weather. The recently redesigned Mojave Jersey also features a more open mesh body material for more airflow, while upgrading to the same durable sleeve material found in the Dakar Jersey.
The XC Lite series is "engineered with the aggressive trail rider and racer in mind" KLIM claims. The XC Lite series puts extra focus on rider comfort in demanding conditions, where airflow, moisture-wicking materials and highly flexible fabrics can make or break the experience. Still, durability isn't pushed aside with leather overlays and durable fabrics in high wear areas.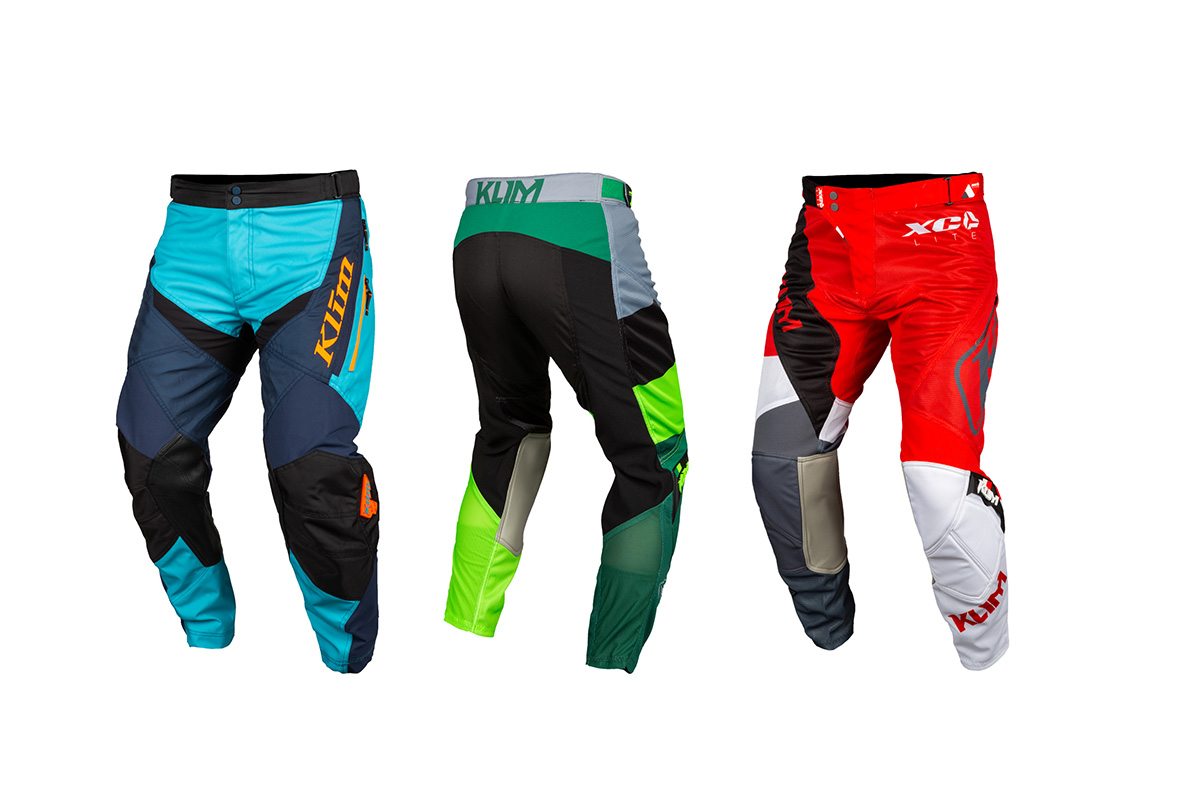 DAKAR JERSEY/PANT/GLOVE
Green, Aqua Blue, Sage, Gray-Orange, Black, Black-Red, Blue
Jersey MSRP $69.99
ITB Pants MSRP $189.99
Pants MSRP $209.99-$229.99
Gloves MSRP $39.99
MOJAVE JERSEY/PANT/GLOVE
Red-White, Orange-Gray, Blue-His-Vis, Sage-Orange, White-Blue, Green
Jersey MSRP $59.99
ITB Pants MSRP $169.99
Pants MSRP $199.99-$219.99
Gloves MSRP $34.99
XC LITE JERSEY/PANT/GLOVE
Gray-Green, Red-Black, White-Orange, Gray-Blue, Pink-Tan, Black-Green, Blue-Purple
Jersey MSRP $39.99
Pants MSRP $99.99-$129.99
Gloves MSRP $29.99
More information: KLIM.com