Quick look: FMF Gnarly Flat Zone two-stroke pipe – more leg and crash clearance for enduro
Enduro21 takes a look at the newest FMF Flat Zone two-stroke pipes, now available as Factory Fatty, Gnarly and the Fatty headers for a wide range of two-stroke enduro and off-road bikes.
More leg and crash clearance caught our attention when FMF announced the updated "Flat Zone" range. Now available for the Factory Fatty, Gnarly and the Fatty two-stroke header pipes, Enduro21 sent a message to Donny Elmer Jnr at FMF Racing asking for some more info and the reply back was a short and sweet one: "Jon, we'll send you one, what bike have you got on test right now? Send us your shipping address."
So, without wishing to bust anyone's illusion on how these things work, a few days later we now have one to fit to our bike in our workshop, and treat to some real world testing on our KTM 300 EXC TPI. This is how it works.
Better than that, FMF also sent us the Turbinecore 2.1 spark arrestor silencer so we have a complete system on test.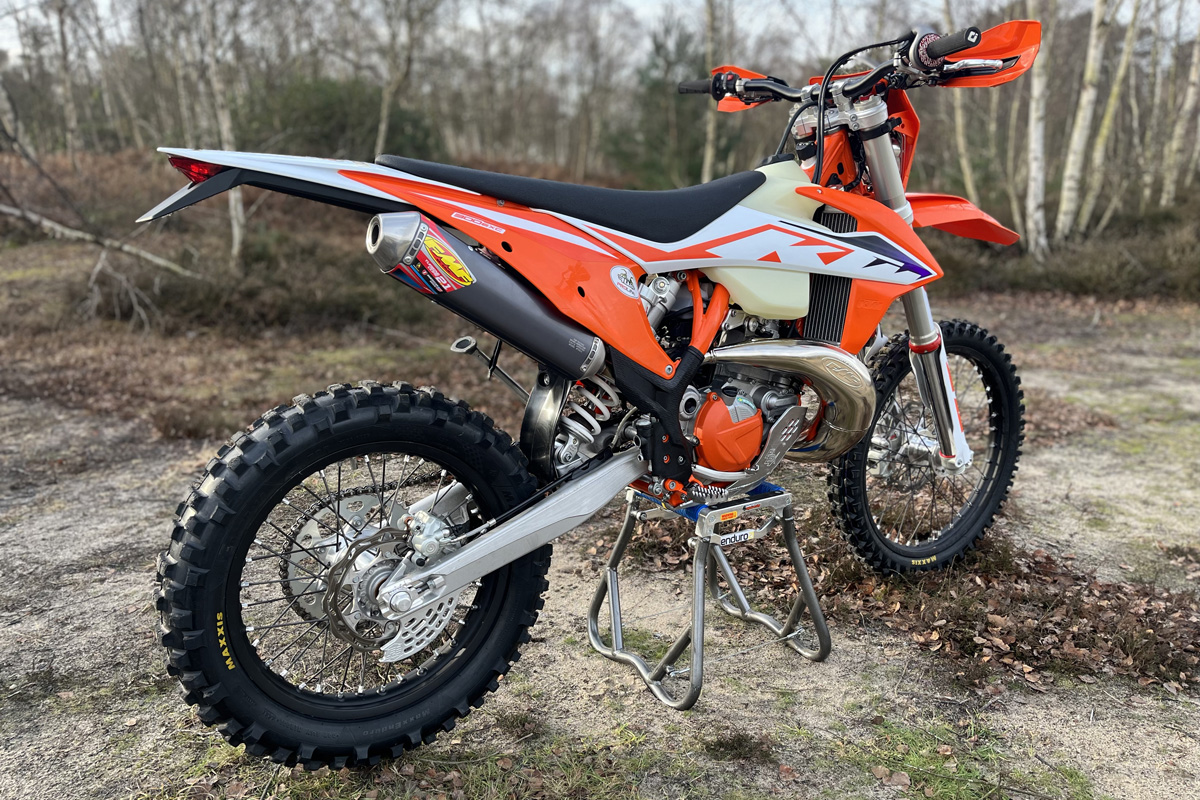 FMF Gnarly Flat Zone pipe
They say:
FMF say the new Flat Zone two-stroke concept is simple: more leg room and crash clearance than other FMF two-stroke pipes as well as some stock/OEM parts.
This is the Gnarly pipe which FMF say is suited to enduro and off-road because it adds "four-stroke tractor like torque to your two-stroke" and "dishes out handfuls of torque and bottom to mid-range pull".
More than that it's designed to be tough and "withstand the harsh elements" of off-road riding with strong, 18 gauge steel.
Visually it is a like-for-like replacement for the current stock TPI model header pipes on KTM/Husqvarna/GASGAS bikes which have that trademark ribbed design. The current model OEM pipes also have a "flat side" area to help with knee and crash clearance and the dimensions are near identical.
FMF Gnarly Zone Side highlights:
Nickel plating is an FMF trademark and has been 'copied' by everyone making it the most imitated expansion chamber in the world
Super strong 18 gauge steel construction
O-Rings Included
Can be used with FMF or stock silencer (unless noted)
TURBINECORE 2.1 spark arrestor silencer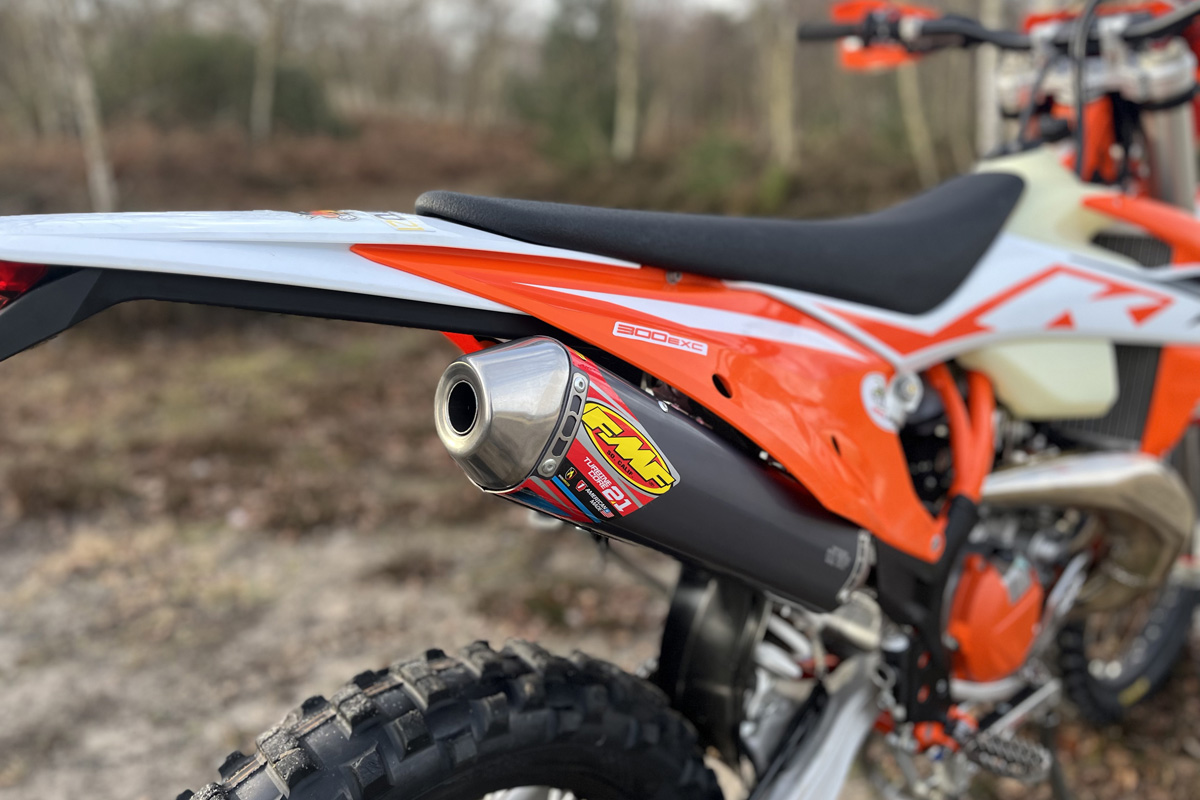 They say:
Meet "the world's best selling spark arrested exhaust" FMF say of the TurbineCore 2.1. Using their "Turbine Dampening System", in the U.S. it has Forest legal status and though it matters less to have the spark arrestor over here in Europe, we're going with it because so many Enduro21 readers are based in North America.
The straight-through design of the spark arrestor canister and the performance flow stainless steel end cap ensures "strength, durability and most importantly, proven unrestricted power and performance".
Turbinecore highlights:
Race-tested, smooth power curve throughout the RPM range.
Unrestricted performance unlike other brands that use inserts that can clog up with oil and potential bike damage
Larger diameter aluminium canister for more tunability and longer lasting packing life.
Delivers a crisp, notable sound
Pounds Lighter than stock.
Complete Aluminium and Stainless Steel construction
Designed to fit FMF pipes or work with stock
Built In-House at FMF state of the art manufacturing facility in the USA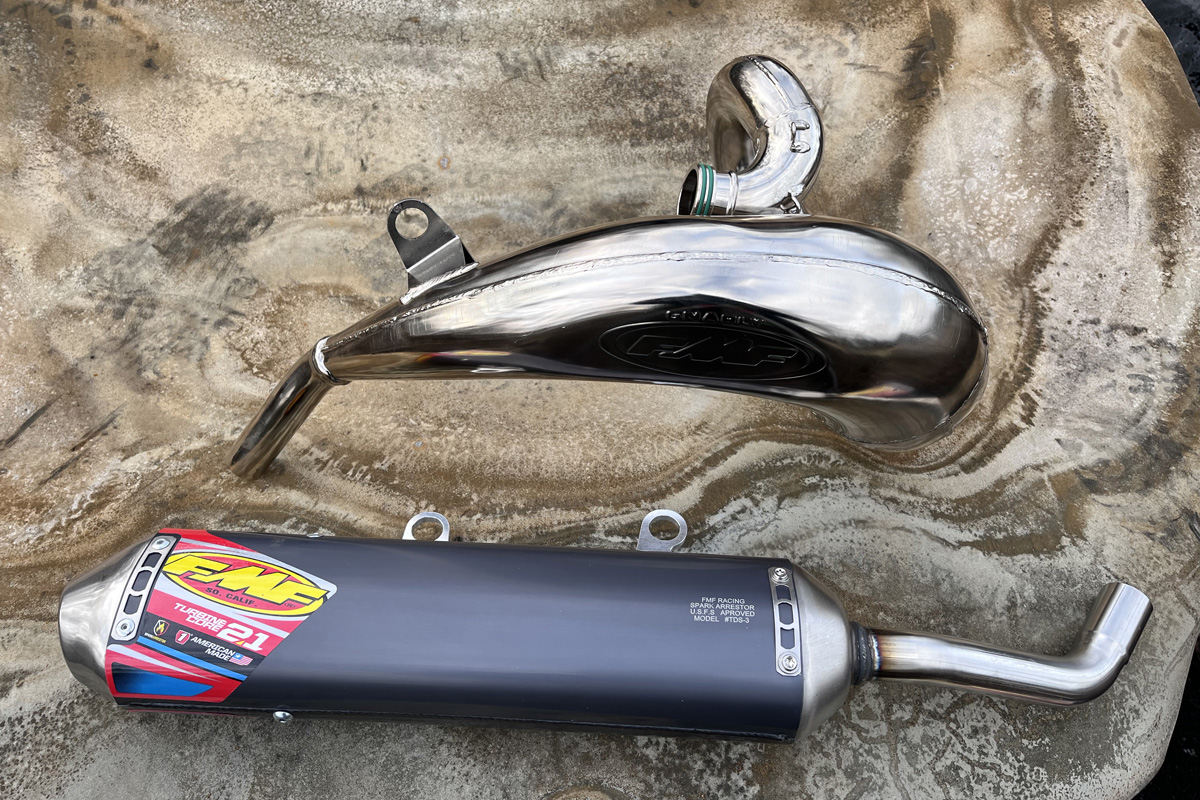 We needed it
A very simple rear wheel spin-up on a log last weekend meant this new pipe arrived in perfect time for Enduro21's test mule. Our stock pipe took one of the most common hits to a header pipe, from underneath which gave it a decent dent...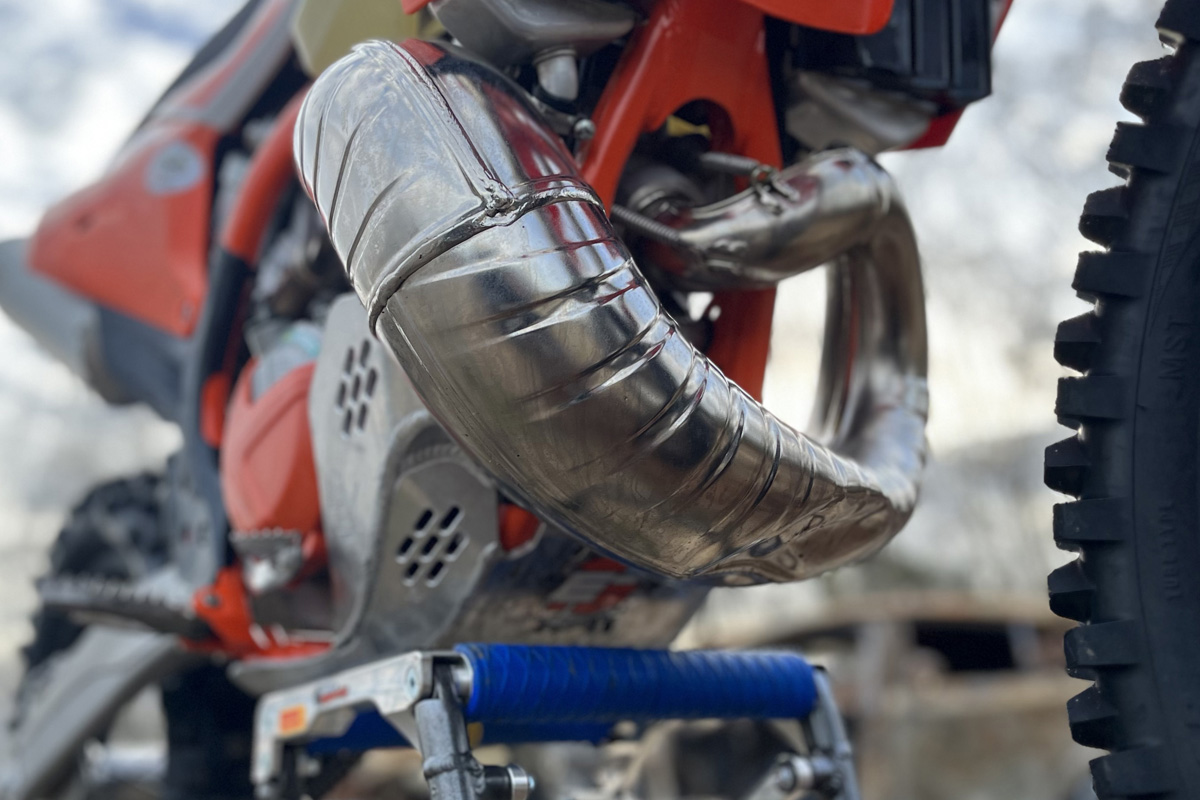 So the full system of Gnarly header and Turbinecore can have gone straight on the EXC and just as FMF say, was a direct like-for-like fit and each part is interchangeable with the OEM ones if we wanted to switch back and forth. All-in, with the mounting rubbers and washers swapped over it took a relaxed 10 minutes.
Weights? We just did a quick check of the weight differences – though that's never easy with the header pipe on a set of flat kitchen scales!
The headers are almost identical actually at around 2500g or 5.5lbs. The Turbinecore silencer though is a decent 150g or 0.3lb lighter than stock.
Our test bike is stock and therefore doesn't have the kickstarter fitted but if yours does, FMF advise just checking the end of the kicker isn't catching when its returned.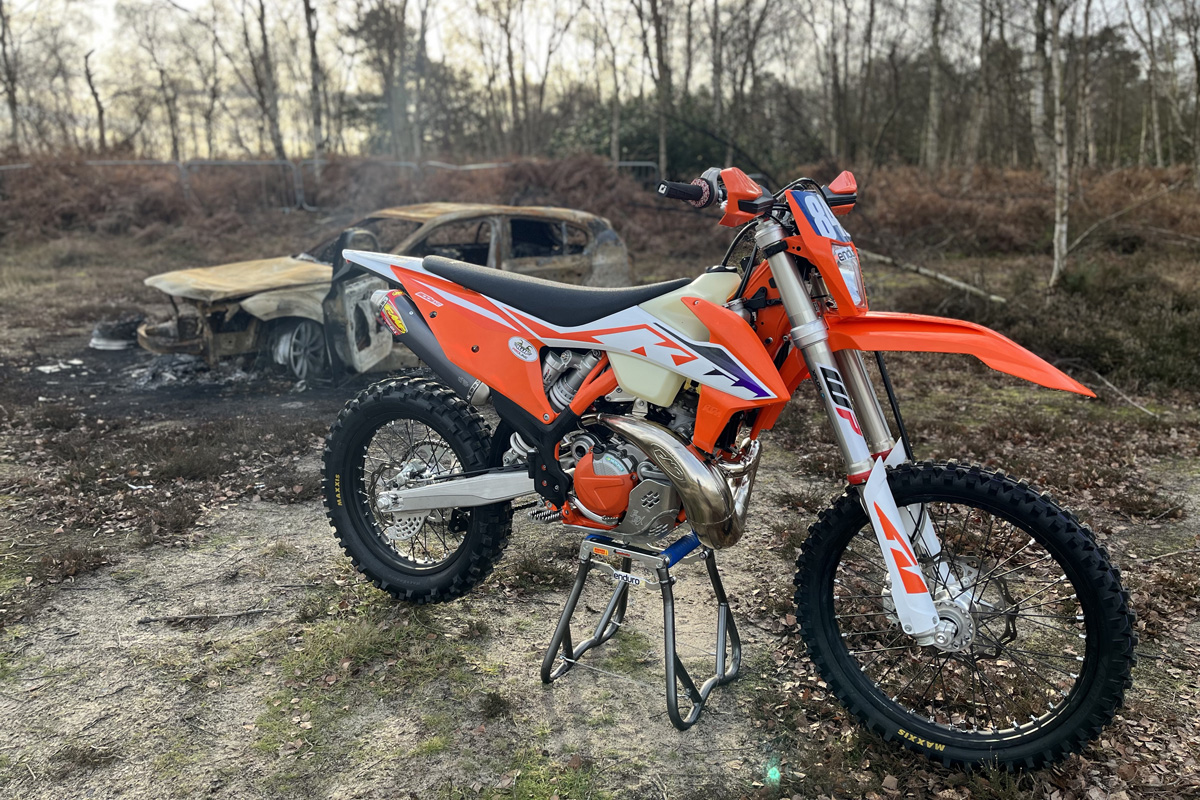 Like we said, this system is now on our bike for testing duties in enduro but we're also going to take it to a dyno to check out what difference it actually makes…
More information: www.fmfracing.com
Photo Credit: Enduro21