Quick look: Kenda Equilibrium Off-Road and Enduro Tyre
As off-road and enduro tyre technology continues to grow and their versatility expands, here's one you might not have heard about, the Kenda Equilibrium.
The US brand has a healthy range of tyres for off-road and enduro, stretching broadly across trail, hard-pack, loamy, and into mud and deep sand. Their extreme or hard enduro range is just as broad with the Knarly, K7 series Enduro models, the Gauntlet and Ibex. (FYI Enduro21 has a set of Knarly to test right now).
For enduro and off-road in general, the popular Washougal line, plus the Trakmaster, tick many boxes too depending on what type of terrain, speeds (stability) and grip levels versus longevity you're after.
Finding the Equilibrium
Sitting at one end of Kenda's off-road scale, seemingly, is the Equilibrium rear tyre which is designed as a trail and enduro hybrid – a rival for standard fitment on the KTM Freeride for example.
A quick chat with our friendly tyre distributors, Cambrian Tyres, reveals the Equilibrium's remit is a broad one, stretching into enduro territory thanks to a sticky compound yet deeper, and spaced tread pattern which provide all-important edge grip for cornering.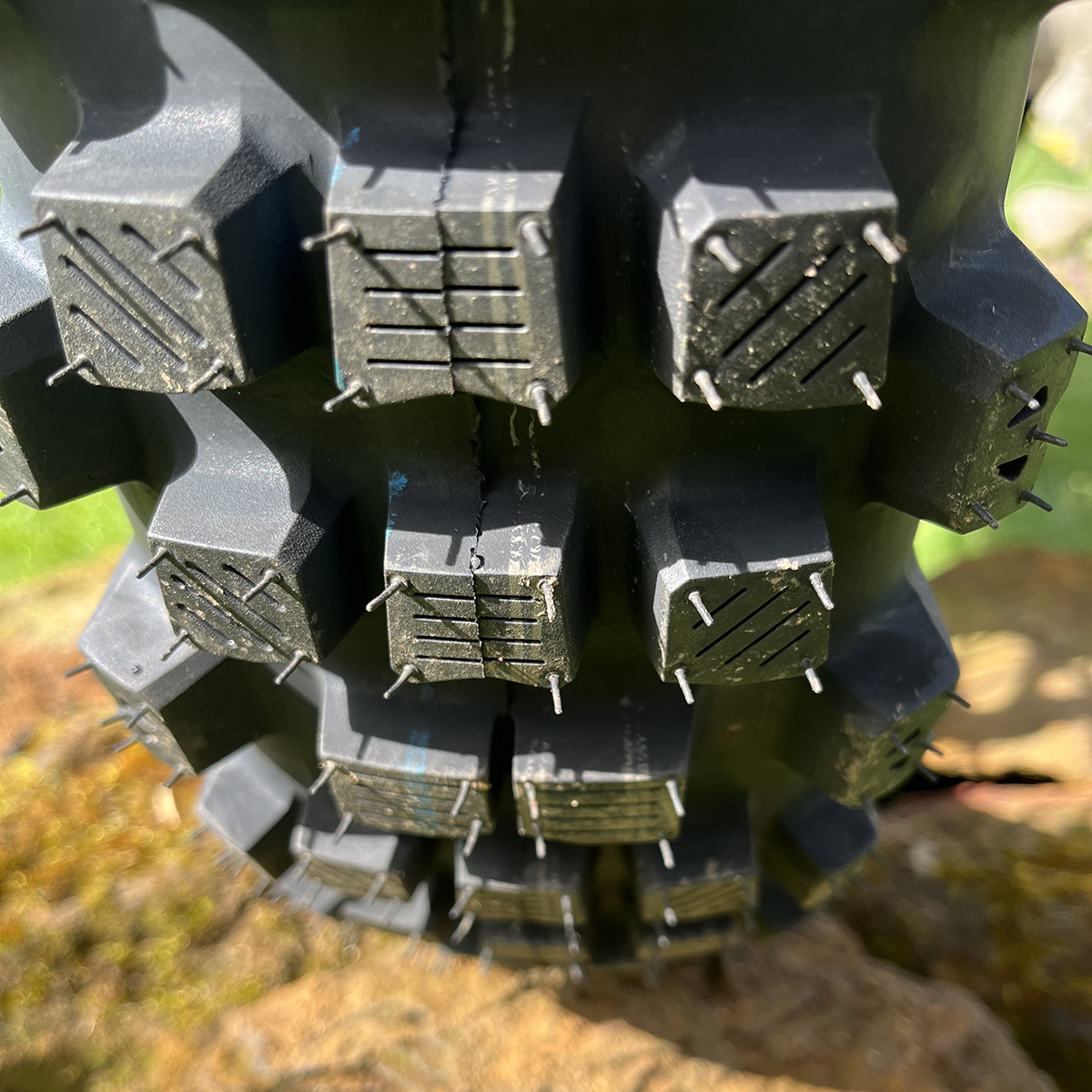 First look, or rather first feel and squish of the knobblies prove this is quite a soft tyre, quite gummy-feeling like a trials hoop but the block pattern is clearly offering more than a trials-type can do. It's a tube-type tyre but we've fitted a medium mousse in this one to give it a try across a range of terrain.
On the face of it, the Equilibrium has taller sidewalls and flatter profile than enduro tyres, more like a trials tyre, and Kenda say it is most at home in the rocks and wet roots of woods and forests where traction is at a minimum.
Designed with a "trials-inspired centre tread and super-sticky compound" delivers high grip levels on rocky terrain in both wet and dry conditions.
But the tech details keep coming back to it being an evolution of a trials-like trail tyre with open spaced blocks to dish out "stopping power a trials tyre can't match" and a "motocross-type shoulder blocks for aggressive cornering".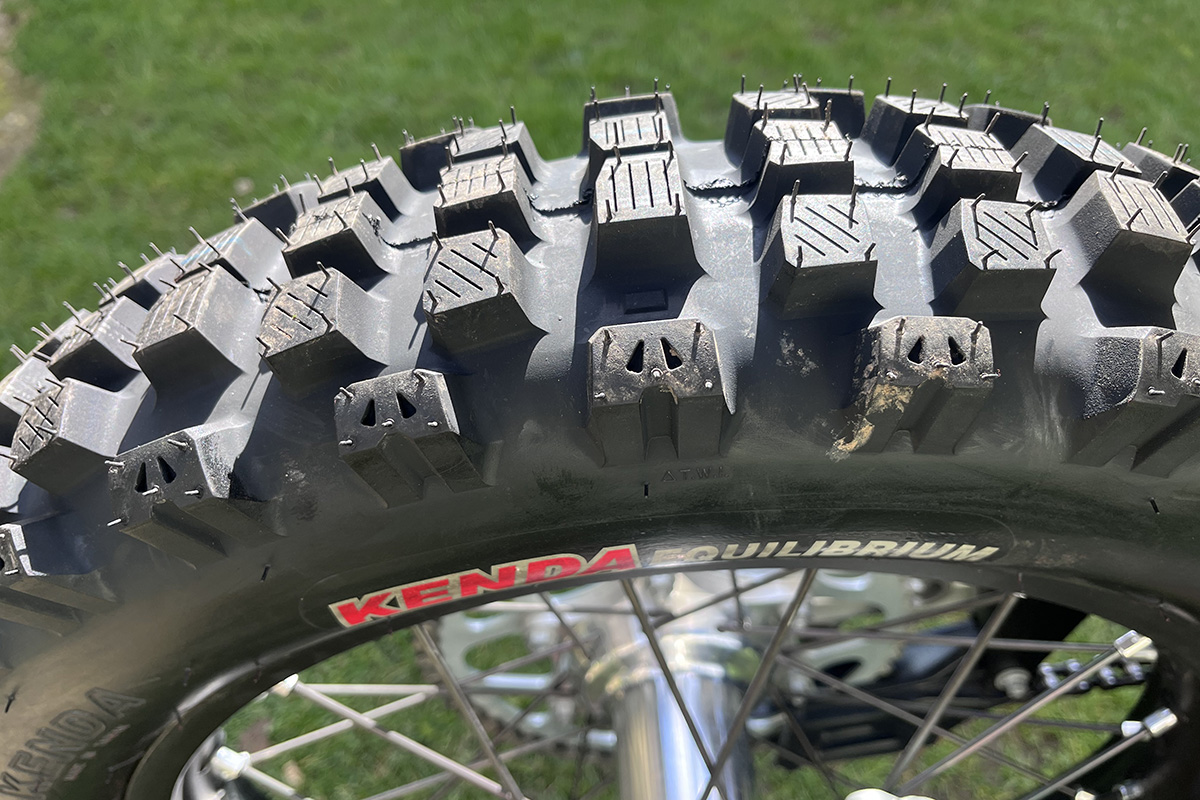 It's a hybrid then but for most of us riding off-road that's just the norm – this is a different option where grip matters but you don't need the super-sticky or "gummy" type of rear tyre. We've got this one on test and, as ever, we'll report back when we've worn it out!
The Equilibrium is a rear only, street legal, tube type tyre which can be paired with any front and comes in 110/100-18 (4.50 - 18 US) and 120/80-19 size options.
More information: www.kenda-moto.co.uk or www.kendatire.com