Top 5: New Off-Road Products, September 2020
Top five Off-Road and Enduro products hitting the Enduro21 door mat (and inbox) this month, September 2020.
Our pick of the best products from across the off-road market this month include a tough rear brake disc guard, improved mounts for your handguards, off-road boots, a helmet and a vest to keep you warm for those colder rides.
Shoei VFX WR helmet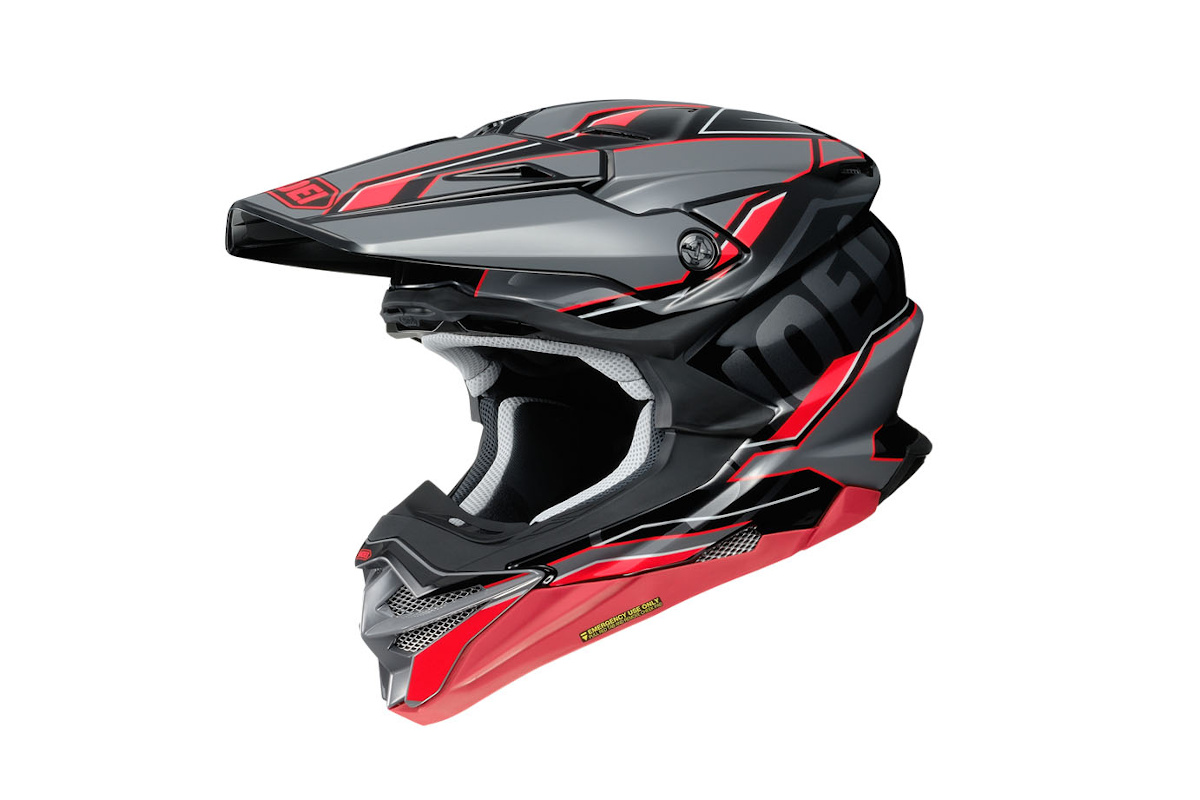 The premium and very well established VFX model helmet from Shoei has been updated with the arrival of the new VFX-WR. Inheriting the aggressive style from the VFX series, Shoei say the new model marks a step forward in the off-road helmet sector.
With a shell built using Shoei's AIM+ technology consisting of hand-laid, interwoven layers of fiberglass and high-performance fibers the result is a lightweight but rigid helmet.
The VFX-WR also introduces SHOEI's unique and newly developed impact absorption structure, the Motion Energy Distribution System (M.E.D.S.) which guarantees traditional impact absorption performance in response to linear acceleration and also has the effect of reducing rotational acceleration energy.
Cost: from $529/€459/£419
Contact: Shoei.com
X-Legend off-road boots by Eleveit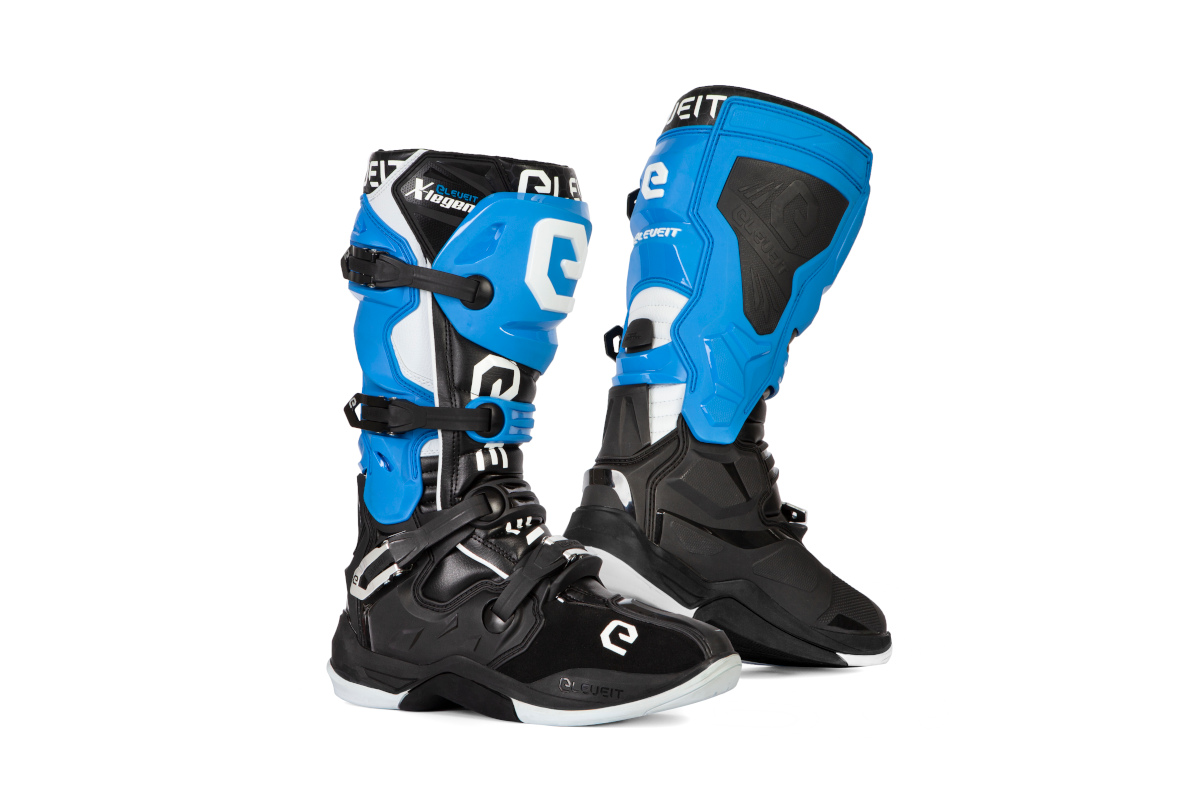 We've been waiting for Italian clothing brand Eleveit to bring their new off-road range to the dealers and the new X-Legend boots are the first to break cover.
Equipped with micrometric adjustment locking levers positioned in four closing points, the new X-Legend off-road boots promise precision and comfort with a strong emphasis on protection of the foot, ankle and lower leg movement.
The X-Legend boots feature a safety system that will protect your foot from lateral hyper-extensions and-hyper flexions. Additionally, the interior is built using a non-deformable 3D structure that helps the foot breathe by capturing the air inside the cavities and forming a sort of cushion that wraps the leg and foot. Available in six colourways.
Contact: Eleveit.it
FXR Insulated Vest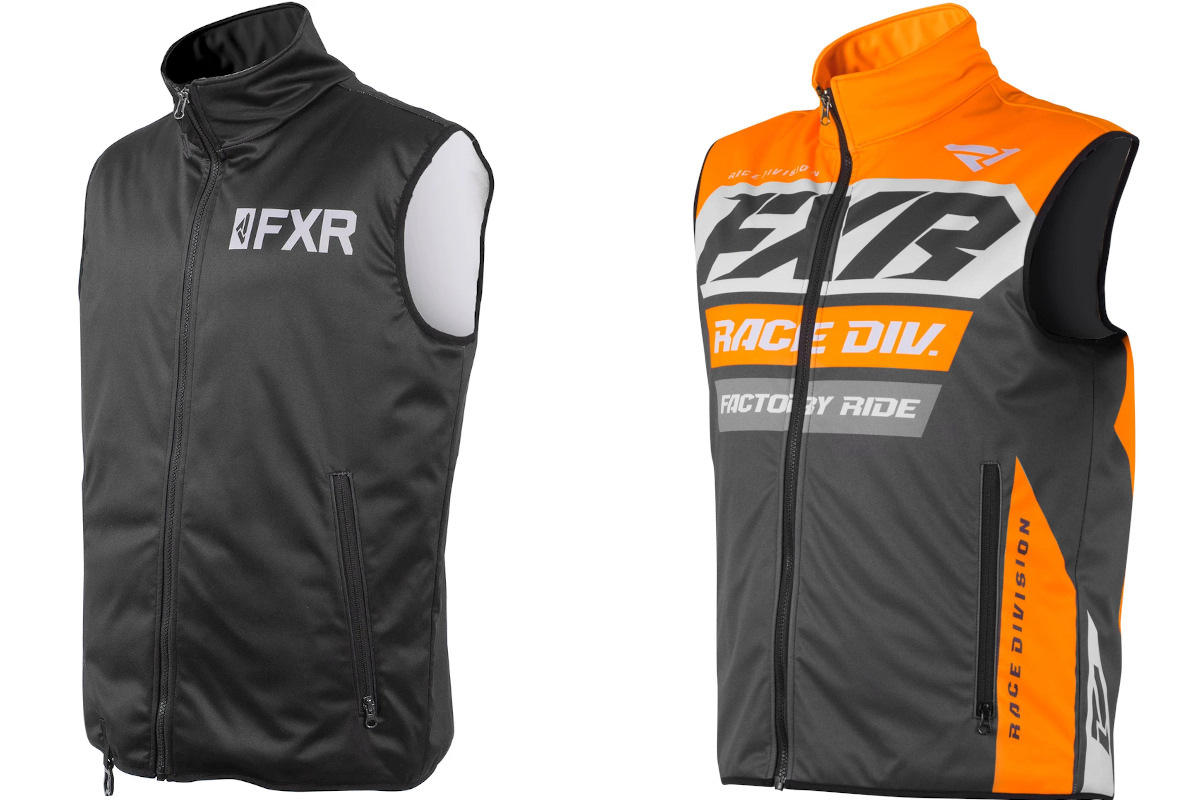 A gillet-style vest is one of those 'must-have' items of riding kit for cold mornings when a thin jersey isn't enough but a jacket is too hot and restrictive.
FXR's 2021 collection includes this new wind and water-resistant polyester vest which comes with an insulating layer, weighs just 90g and is quickly removed when you do eventually get hot.
The vest also features two zipper hand pockets at the front and a large back pouch to keep valuables or energy bars secure when riding. The FXR insulated vest is available in three colorways: char/orange/grey, black ops and black.
Cost: $100/€109,5/£101
Contact: FXRRacing.com
TM Designworks rear disc guard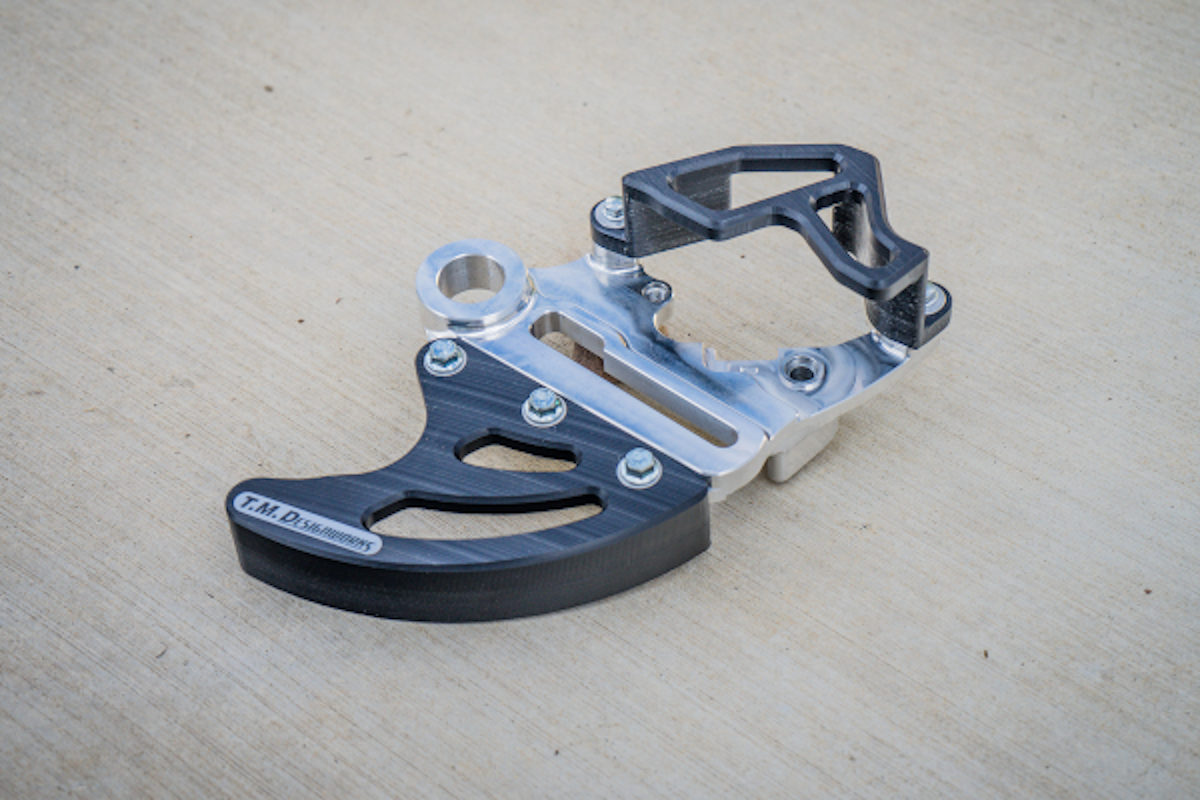 American brand TM Designworks has launched a new rear brake disc guard and caliper hanger set using their thoroughly tested materials and expertise from high-level racing around the globe.
Manufactured using heat-treated billet 6061 aluminium, the backing or mounting plate replaces your standard part and includes the disc guard and caliper protector. Using robust Return Memory Plastic – the same tried and race-tested material as used on other TM Designworks products such as their chain guard – the caliper and disc guard are designed and developed to withstand strongest hits from rocks or impacts when riding through tight ruts.
Available for most off-road and enduro motorcycles.
Cost: $174.95/€147,8/£136,5
Contact: TMDesignWorks.com
Bullet Proof Designs Threaded Bar Inserts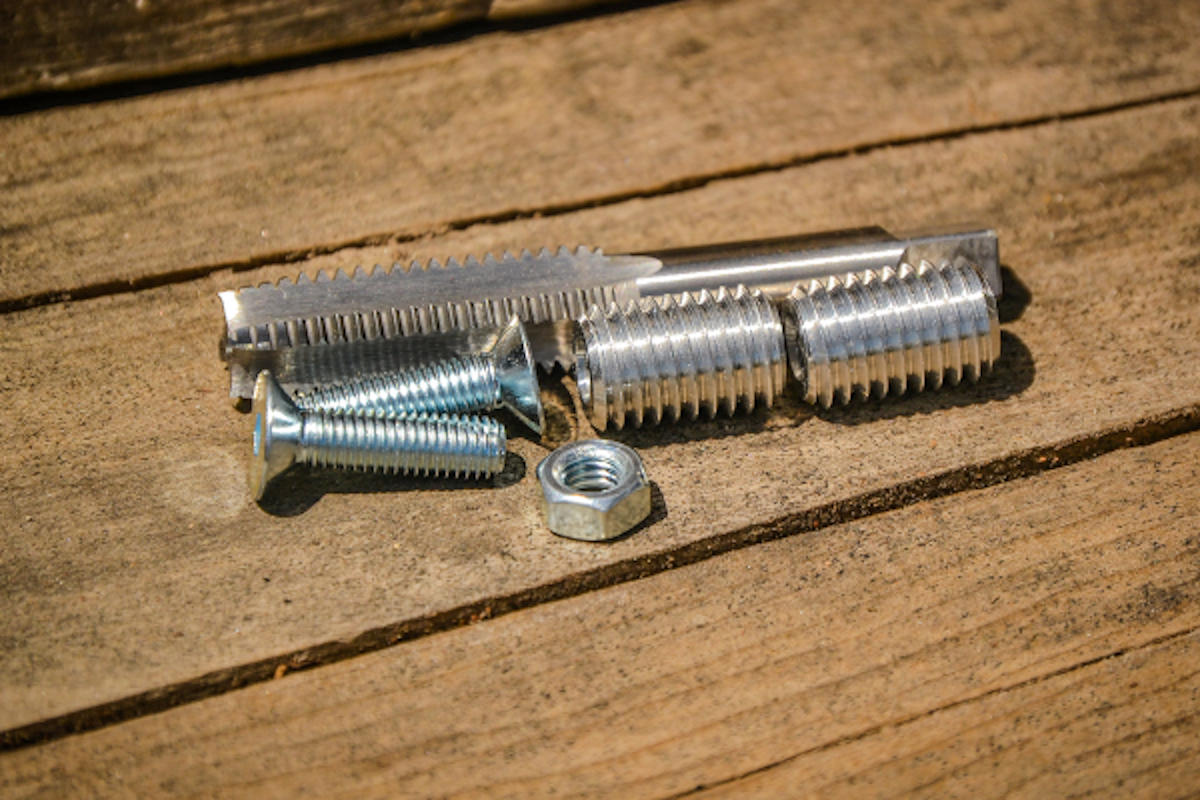 Bullet Proof Designs' new threaded bar inserts aim to solve that age-old problem of wrap-around handguards coming loose while riding with a stronger and more secure fit at the bar end.
Available with a tap for $26.99, or without for $14.99, they replace the standard bar end bolts on wrap-around guards and allow precise alignment before tightening and securing in place. Once secure the aim is simple; to resist those hits and impacts when you drop your bike which can often cause wrap-around guards to come loose, forcing you to stop or rendering them less effective at protecting your hands. Ride with more confidence is the message.
Cost: from $14.99/€13/£12
Contact: BulletProofDesigns.com