2022 Enduropale du Touquet: third win for Milko Potisek at classic French beach race
Milko Potisek has won the 2022 Enduropale du Touquet classic French beach race ahead of his Drag'On Tek Yamaha teammate Todd Kellet.
Milko Potisek signed off the 2022 French sand season with victory – his third in total – at the big daddy of all beach races, Enduropale du Touquet in Northern France. Along with his teammate Todd Kellet, Potisek brought the Drag'On Tek squad their fifth one-two finish of a dominant season which saw them winning each of the eight rounds in the Champion de France des Sables (French winter beach race championship).
It was quite a battle between the two Yamaha boys at the '22 Le Touquet with the teammates pushing each other more than 12 minutes ahead of third-placed Lars Van Berkel on a Honda in the notoriously tough race.
Potisek's win also brought Yamaha their 20th victory in the event with one of those former winners, Adrien Van Beveren jumping on the YZ450F and claiming 10th place while he looks for a new ride in the Rally-Raid World Championship.
Sand blast from the past
Maxime Sot took his YZ250 two-stroke to victory in the inaugural Enduropale Vintage class on Saturday on what turned out to be a typically blue weekend at le Touquet.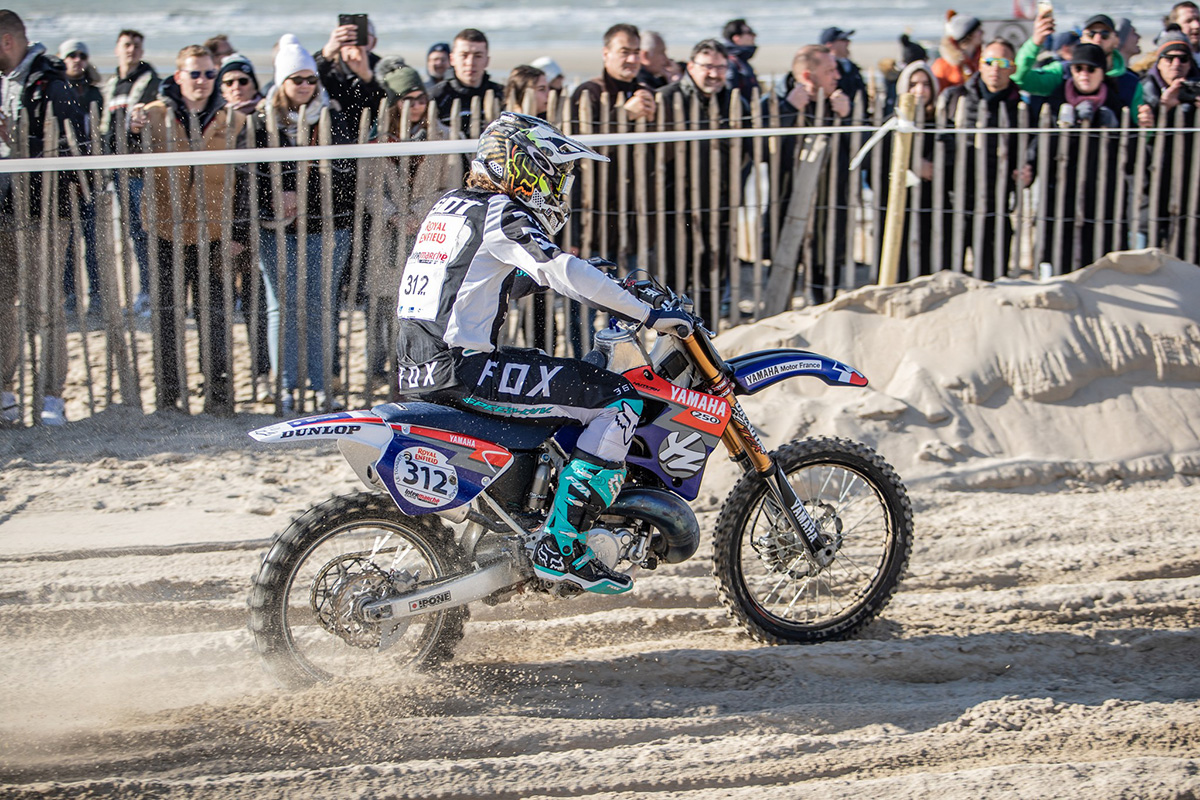 Mathilde Denis also won the Women's race and title of French championship while Quentin Prugnières won the Junior race for Yamaha ahead of Simon Depoers who wrapped-up the French Junior Sands Champion.
2022 Enduropale du Touquet results: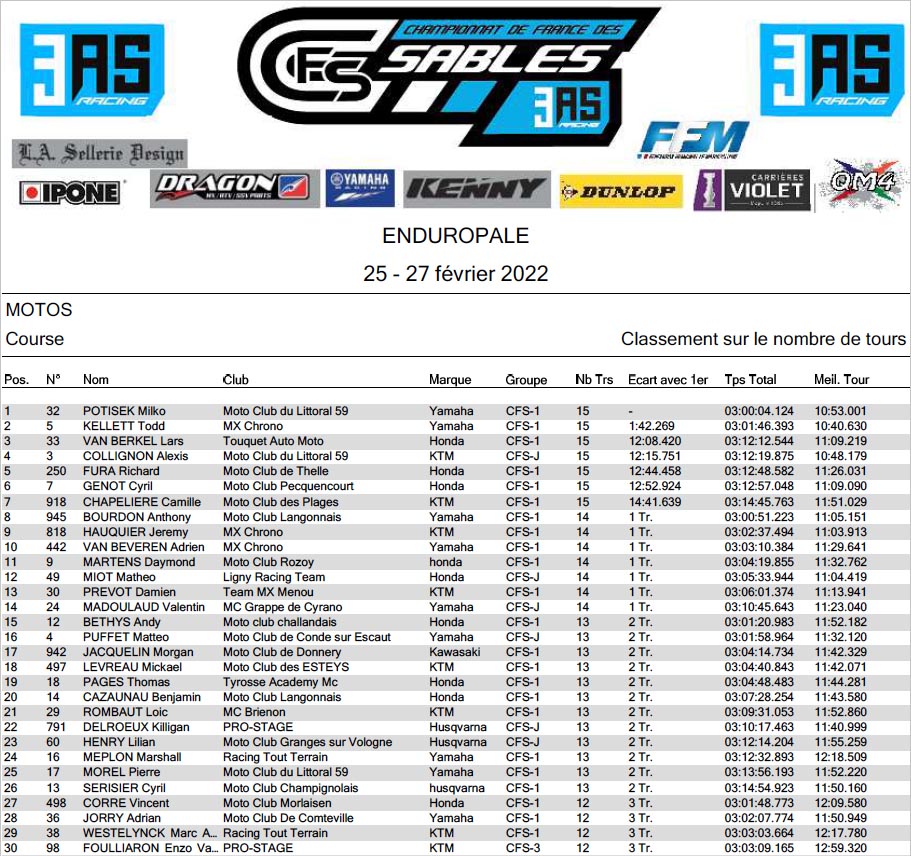 Photo Credit: MX July