2021 British Sprint Enduro: Edmondson and Bolt share wins  
Billy Bolt and Jack Edmondson brought their world class talent to the opening round of the British Sprint Enduro Championship at Roger's Hill Raceway. The pair duked it out to take a win apeice across two days of Sprint action in Dorset.
Sporting the number one plate, Sherco Factory Racing's Jack Edmondson looked back at his best after injuries plagued him during the 2020 season. Jack was rewarded with the overall win on day one, an impressive 20 seconds clear of Billy Bolt.
Mixing up his pre-season training programme ahead of the first round of the Hard Enduro World Championship, Bolt stepped onto his 450 Husqvarna for a taste of the British Sprint series and to good effect with a 2-1 scorecard over the weekend. The Rockstar Husqvarna rider says he spent too much time on the ground on day one to challenge his EnduroGP rival but literally picked it up on day two.
Across the six tests Edmondson and Bolt traded fastest times making it a very tight contest on day two which ultimately saw Billy just edge it by six seconds.
Third place on both days went to Tom Sagar who's more visible these days as the man behind the tracks at the various Fast Eddy events but clearly still has the speed for the Sprint races.
Jack Rowland claimed the Expert class victory ahead of Alfie Webb on both days.
British Sprint Enduro round 1, day 1 results: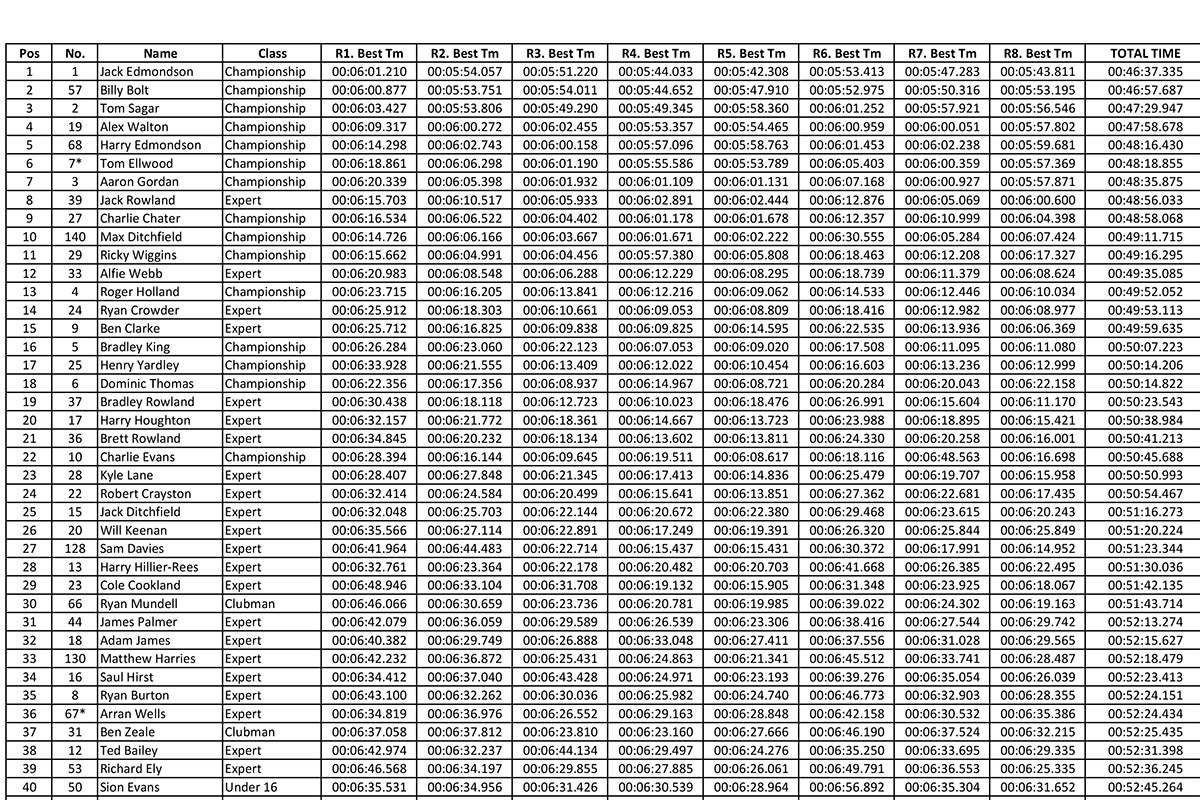 British Sprint Enduro round 1, day 2 results: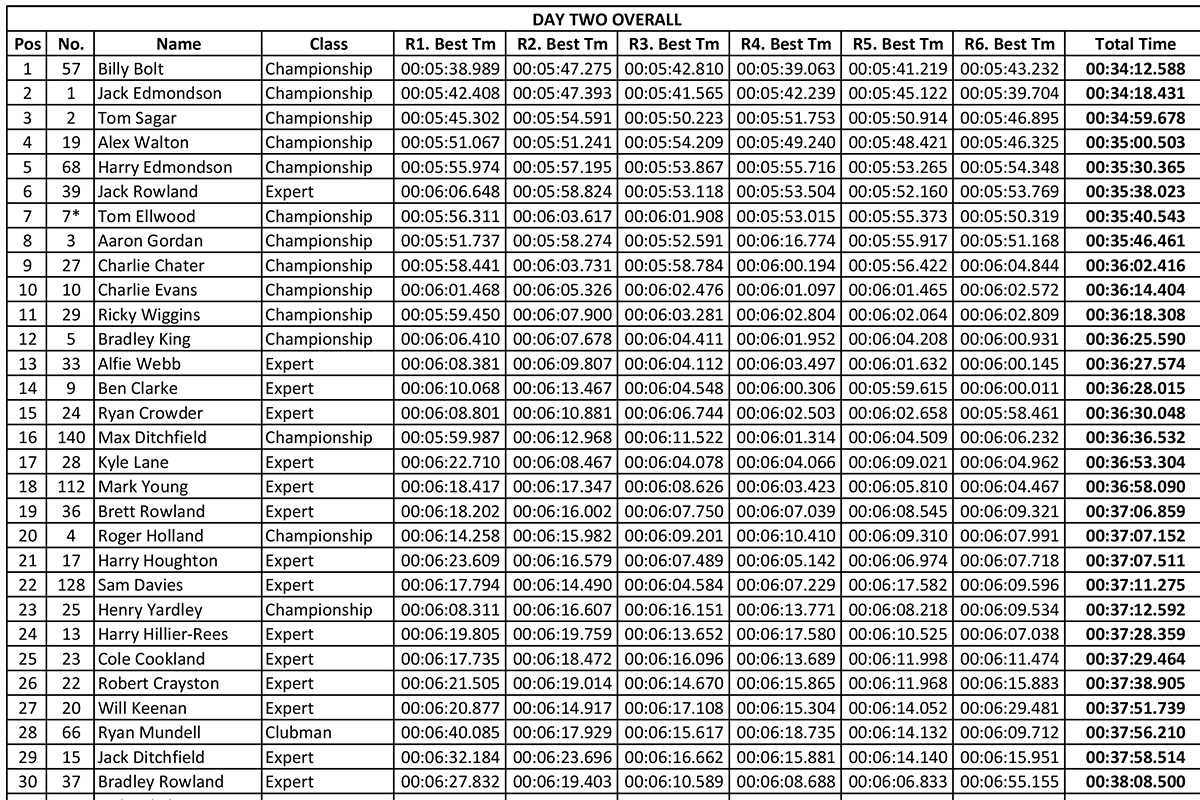 The next round of the British Sprint Enduro will see Steve Holcombe also stepping in for a guest ride at Hawkstone Park on May 29, 2021
More information: Fast Eddy Racing on Facebook
Photo Credit: Tilde Tighe