British Enduro Championship: Tom Sagar turns back the clock at rounds 1 + 2
Tom Sagar rolled back the years and took a popular victory at rounds one and two of the 2021 British Enduro Championship – results and video highlights from the woods in North Yorkshire.
Conditions in the woods at the Helmsley venue in North Yorkshire were prime as the 2021 British time card enduro season finally got under way. No-one seemed more surprised with the results from across two days action than winner Tom Sagar – to say the victory margin was a comfortable one would be an understatement.
On day one the Fast Eddy Racing-sponsored rider finished nearly a minute and a half ahead of Alex Walton. With just under half a minute gap back to Tom Ellwood on day two, Sagar has rolled back the years with the result.
"Over the moon to come away with the overall from the first round of the ACU British Enduro Championship at Helmsley." Said Tom. "I had no real dramas all weekend and was able to win six out of the seven tests – bike was faultless thanks to Jack Bridges."
Video highlights (results below):
2021 British Enduro Championship Rnd1 results: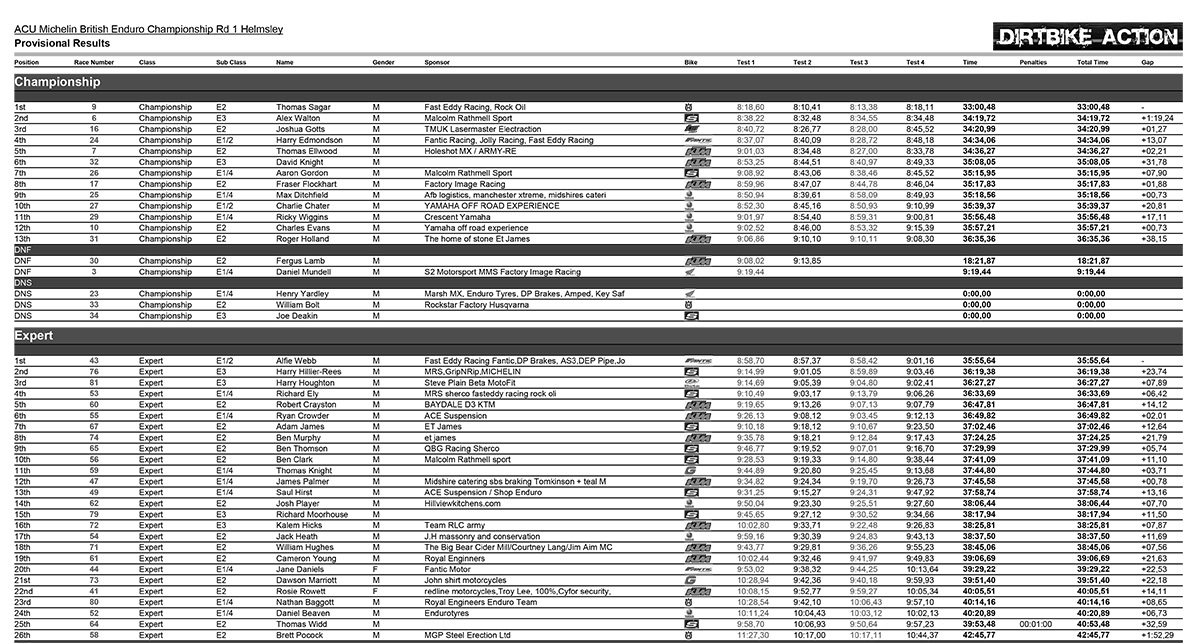 2021 British Enduro Championship Rnd2 results: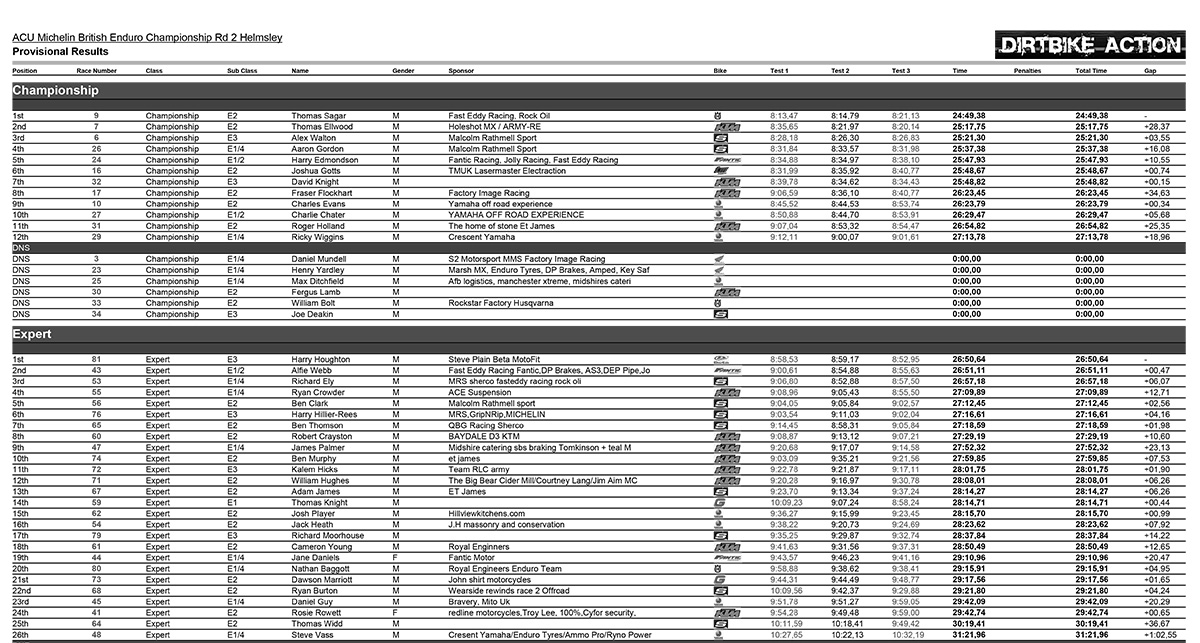 Photo Credit: Phil Hodges
Video Credit: Enduro Live