2022 EnduroGP of Germany: Day 0 Notebook – going old school
Enduro21's 'notebook' live and direct from the paddock at the 2022 FIM EnduroGP World Championship in Zschopau, Germany where the old MZ factory is buzzing ahead of the final round of the 2022 season – shock tactics, shocking exhaust dents, bikes and riders are on their last legs (kinda).
One bike, all season – privateer life
Apart from the obvious regular maintenance and upkeep, "this bike has basically done the full season", Paul Edmondson explains to Enduro21.
Although Fast Eddy Racing is a well-supported and professional team with a hell of a lot of experience behind it, the stark reality for a privateer team like this bike have to last longer than their factory rivals.
It is testimony to Husqvarna and the work of the mechanic of course. Good maintenance has kept this number 18 machine primed for every GP, a handful of the British Enduro Championship rounds and the ISDE in France.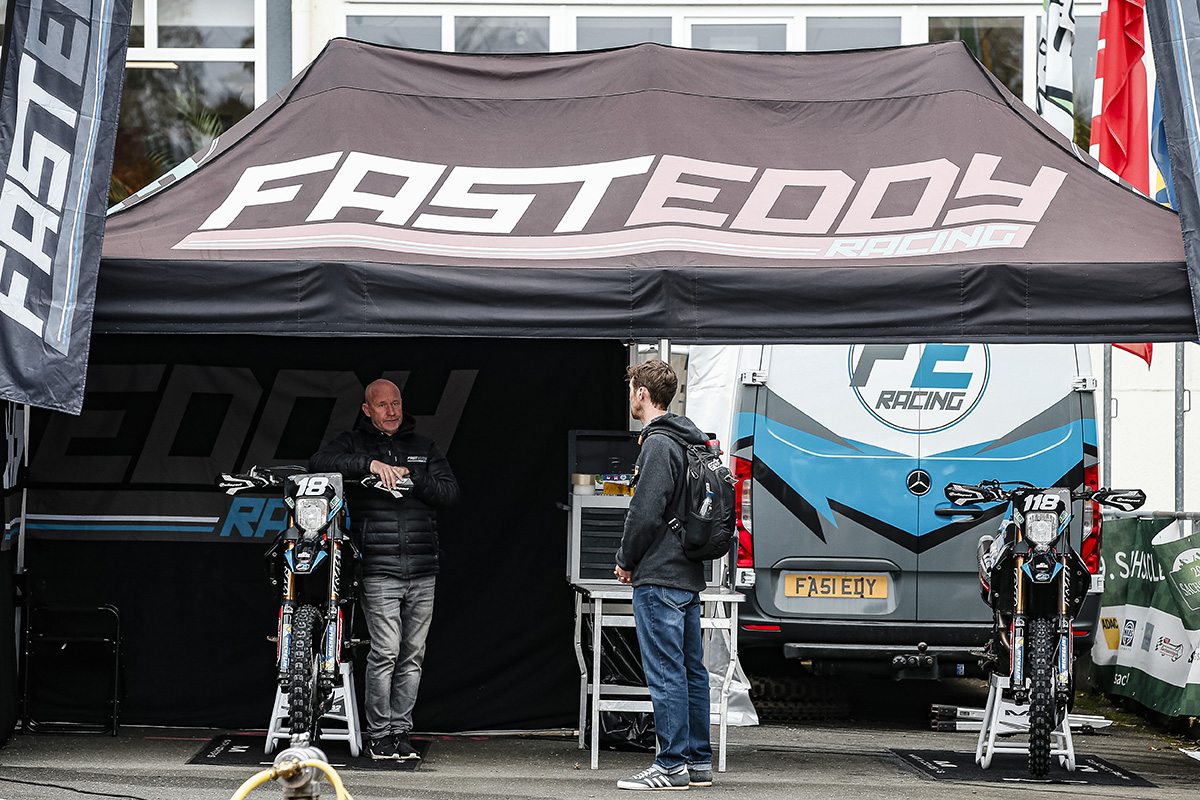 Jamie McCanney (No.18) will be joined this weekend by No.118, Jack Edmondson on Husqvarnas which are a bit of a mixture from the motocross TC250F and the TE enduro bikes. Basically they are the TC model (spot the black fuel tank) and the team use the motocross engine with the enduro crank, different gearing and some odd details like the top engine stays because they offer a bit more flex.
"But yeah, fingers crossed it can make it through one more weekend." Edmondson says behind a wry smile.
Beta using KYB shocks
Beta announced their 2023 RR Racing enduro models this week and the biggest update for many was the addition of the KYB rear shock as standard part. It replaces the ZF shock which has been there since forever and not everyone rated. By contrast most people rate the Kayaba suspension and it seems Beta has caught up.
Are the factory bikes using it? We took a look at Steve Holcombe and Brad Freeman's race bikes in the Beta Factory Racing pit and one of them is, the other isn't.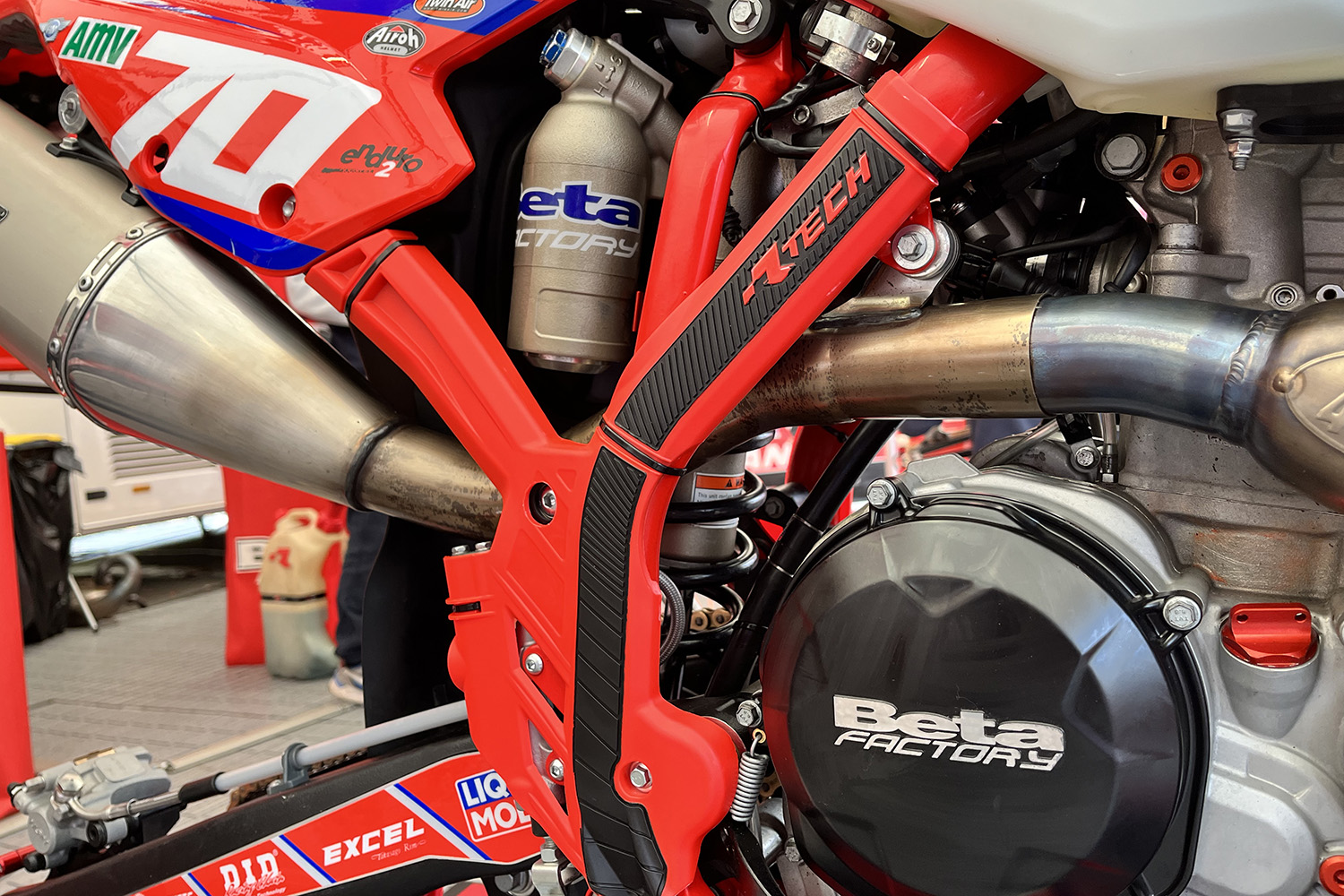 Steve's mechanic Luca tolds us he has been using the KYB shock for a while now, for the last couple of GPs and the ISDE in France. Given the Team GB victory, we're guessing it works fine.
Freeman's bike meanwhile is still running the same shock as it has all season. Basically because Brad has been injured, spent a large chunk of the summer off his bike and hasn't had the testing time to get used to the new KYB part. That'll come over winter they tell us.
Will this polish out?
It's not an EnduroGP bike but it is in the GP paddock. Standing staring at someone's race bike is common practice for us all but a bike fresh from a race, and one which took to the world championship last weekend in Spain, well, that's gotta be worth a good gawp.
This is Mani Lettenbichler's 300 EXC which is sitting alongside Josep Garcia's 350 EXC-F in the KTM Factory Racing awning here in Zschopau.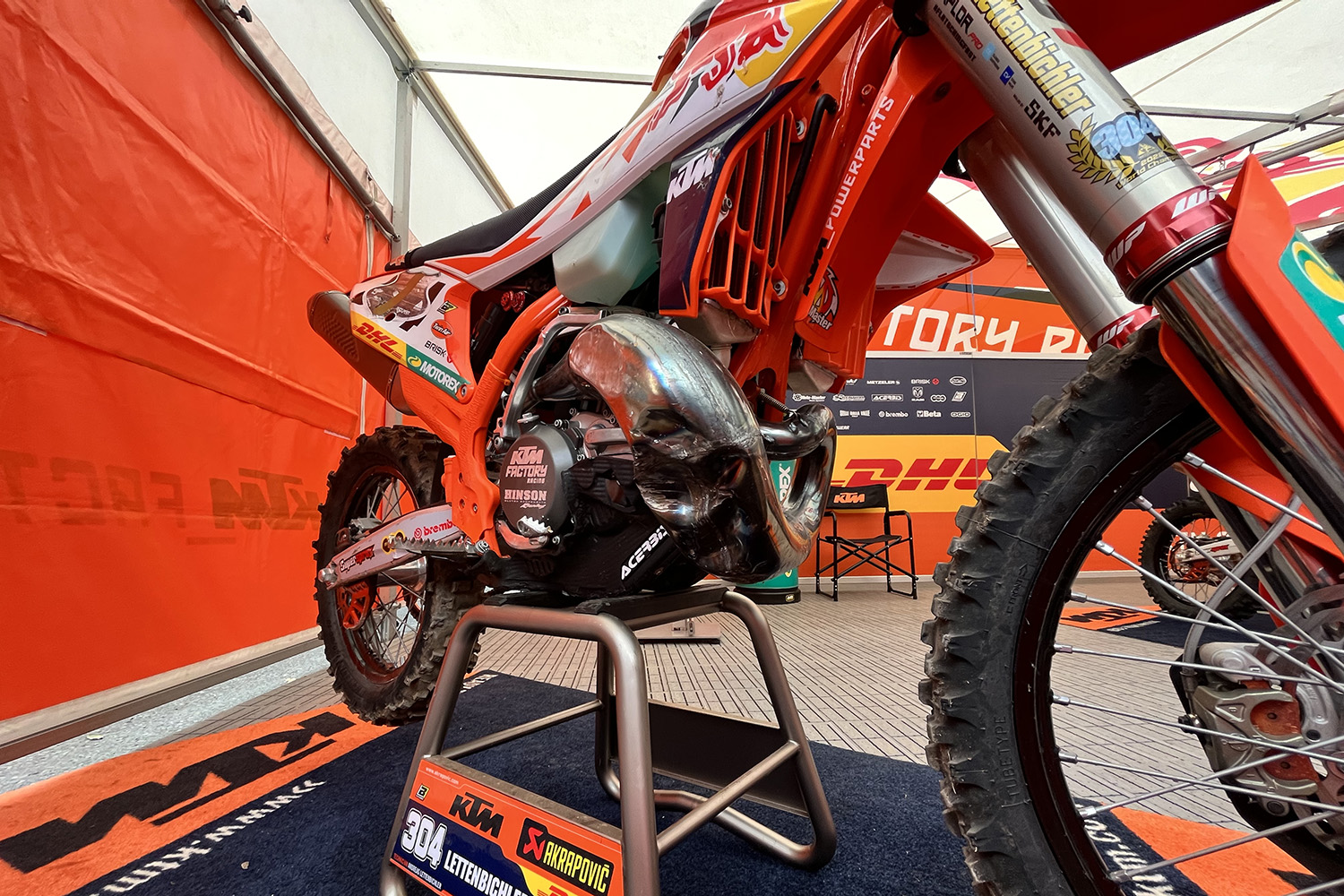 Standout feature on this 'lightly used, one careful owner, good runner'? That dent in the exhaust! Mani says it didn't really affect him in the Hixpania race. Will it polish out though do you reckon?
One last dance
"It's been 20 years since I started racing in the world championship, and it's enough," says Italian legend Alex Salvini. We think we can call him a legend now since he's clocked up those years in first motocross and enduro in his two (so far) careers.
He's retiring on a high he says after some rough seasons with injury and finally getting back on the podium at the last GP, helping Team Italia take ISDE second place and ticked off his 15th Italian championship with the 450 4T title. Sunday night will be an emotional one for Alex but you can already see the relief in his face.
What next? Alex was tight lipped but there are rally rumours flying about…
Enduro pilgrimage
The German GP paddock is in its traditional home this weekend, in the grounds of the Old MZ motorcycles factory in Zschopau. It's a town a couple of hours south of Berlin in the Saxony region set in a rolling hills which are turning orange with Autumn as we write.
The old MZ factory itself has lain silent since the manufacturer ceased operations in 1991 with parts of it occupied by modern companies but a huge amount of empty space even now.
Walk up some steps, through one of the lower ground floor doors and you'll enter a nostalgia fest of enduro, the Deutsches Enduromuseum. It is like any well-presented motorcycle museum around the world, with one massive exception, this one purely about enduro.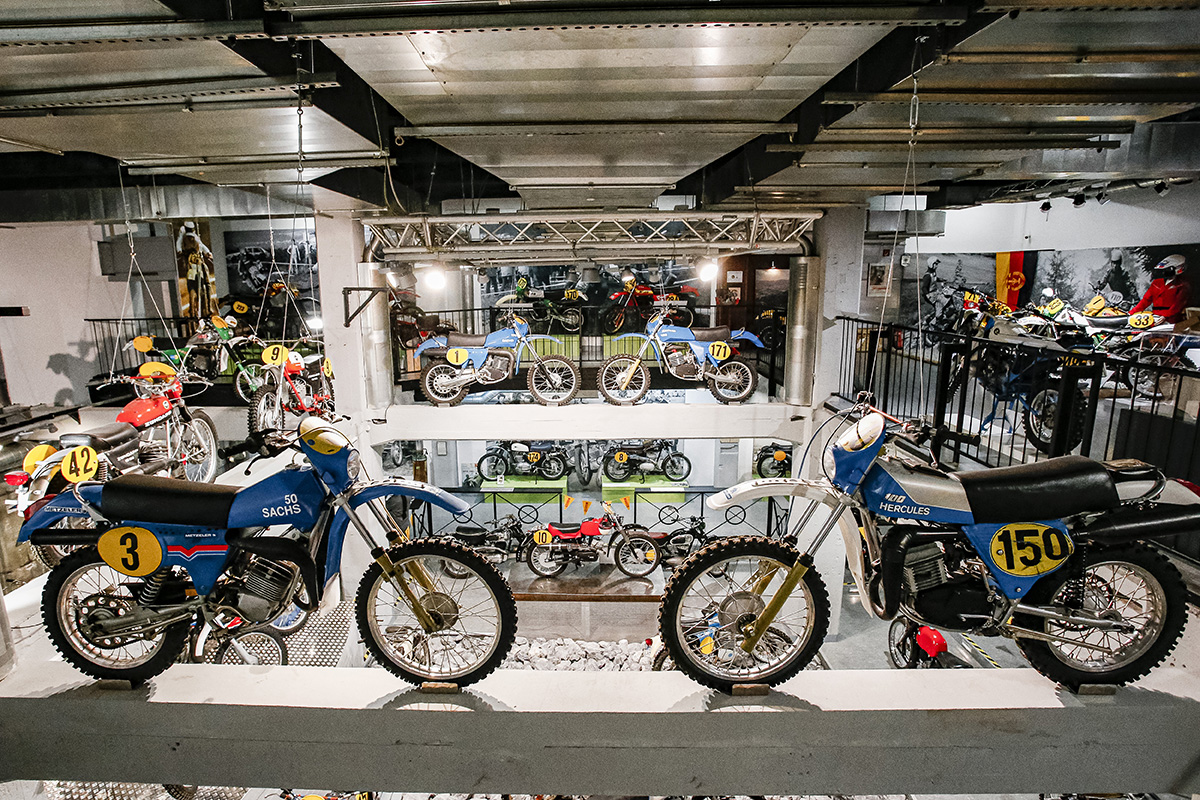 To our knowledge that makes it unique and something of a Mecca for the sport. Inside are bikes, memorabilia (Steve McQueen's riding kit anyone?) from the original ISDT days, some odd-ball, hand-built East German bikes you're never going to have heard of, bikes from manufacturers like Kawasaki and Laverda who you think 'did they make enduro bikes?' and more. You can literally watch the evolution of the enduro bikes and the sport over decades.
Zschopau is a regular host to major enduro events, in recent years alternating between a GP and Hard Enduro World Championship rounds year-on-year (Getzenrodeo is just up the road). It's well worth a pilgrimage.
The final round of the WPT Global EnduroGP World Championship begins tonight, Friday October 14 with a spectacular Super Test under floods lights and with a rumoured 10,000 tickets sold.
Check Enduro21 across the weekend for news, results and insight from the 2022 German GP.