EnduroGP Italy preview: "I just decided to have a rip" – special test Billy Bolt is back
The 2022 EnduroGP World Championship returns for round three in Carpineti, Italy this weekend with Beta Racing's duo Freeman and Holcombe back from injury, Ruprecht and Garcia picking their swords back up, Verona bidding for home round GP win and Billy Bolt joins the party (again).
The FIM EnduroGP World Championship gets back down to business this weekend with the GP of Italy landing in the picturesque town of Carpineti in the Emilia Romagna region, west of Bologna.
Following two super competitive opening rounds in Spain and Portugal, just one point covers the top three riders in the EnduroGP championship standings so far this season. At the top of the tree after an impressive double victory in Portugal, Australian Wil Ruprecht leads the way, tied on points with Spain's Josep Garcia with the E2 class proving the hottest contest to watch.
This weekend's Italian GP will see a huge range of Italian riders gunning for home glory across the classes but favourite among them must be Andrea Verona who sits just one point behind Ruprecht and Garcia in third overall, and leads the E1 world championship.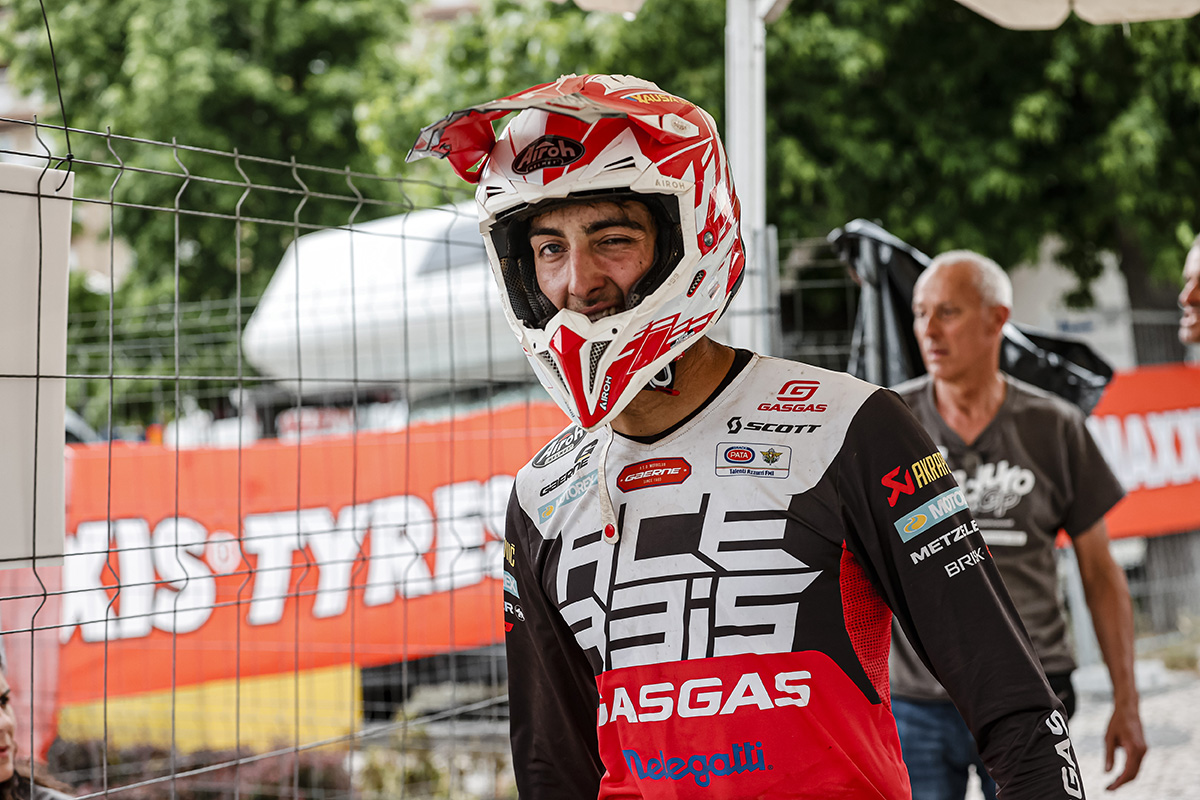 There's no doubt the competition is close at the top of the EnduroGP World Championship this season. Ruprecht's form is matched by Garcia and Verona as they fight for the overall day wins.
Returning to action this weekend, Steve Holcombe and Brad Freeman will both have a say in the results and that's not forgetting the stellar riding from Hamish Macdonald at the previous round before he was injured. In the Juniors, the name of the season so far has been Zach Pichon who's been equally as impressive as the senior class boys.
Bolt, don't call it a comeback
12 months ago the Italian GP was gate-crashed by a hoard of Hard Enduro riders getting in some training while they waited for their delayed season to start. Mani Lettenbichler, Taddy Blasuziak and Billy Bolt turned up and it's fair to say one of them blew most people's hats off.
After going fastest by four seconds on the Friday night Super Test, Bolt went on to grab an E2 podium and fifth overall.
This weekend "special test Bill" is back, although he admits it will be a different story to last year due to his own fitness. "I was in Italy anyway, so I just decided to go and have a rip this weekend!" Bolt tells Enduro21. "Obviously, it went pretty well last time but I'm not putting any pressure on myself, it's just good fun.
"I'm not walking any tests or anything, I've only got a 300 two-stroke to ride and it's only a couple of hours from the team base so it was easy to make the decision to ride.
"My wrist is still injured so it'll be a different picture to last time but we'll give it a shot and see where we end up."
The organising Moto Club Crostolo ASD have put together the third round of the series beginning with the Akrapovic Super Test kicking things off at 18.00 local time on Friday night.
Days one and two will see riders tackle three laps of a 55-kilometre figure of eight style course, which will first see them tackle the Polisport Extreme Test and the Acerbis Cross Test before reaching the mid-lap paddock service point.
From there, competitors will take in another loop of the Super Test before taking on the all-important Just1 Enduro Test. Riders are expected to spend seven hours riding each day.
Stay tuned to Enduro21 for results, rider quotes and more from across the EGP weekend.
Photo Credit: Future7Media