EnduroGP results: Portuguese GP day 2 – Garcia breaks the Beta stranglehold
Results feed from day two at the 2020 Portuguese EnduroGP in Marco de Canaveses where Josep Garcia beat the Beta duo of Brad Freeman and Steve Holcombe into second and third place to take his and KTM's first win since 2017.
2020 Portuguese EnduroGP day 2 in a nutshell:
Day two of Portugal 1 in Marco de Canaveses began under the sun once more but it didn't last long before a heavy downpour left the track slick, rutted and near impossible to complete mistake-free tests.
That didn't affect Josep Garcia too much who took a lap to get take lead but, once in front, dropped the hammer and opened a gap that allowed him to make a safer third and final lap for the overall win by 15 seconds.
The extreme test was key for Garcia, with rain and mud dragged onto the rocks, his WESS experience in extreme enduros came to play and grabbed him chunks of time out of the Beta duo of Brad Freeman and Steve Holcombe.
Freeman as always showed trademark speed in both the enduro and cross tests but the extreme test caught him out on the second lap, losing the championship challenger 20 seconds. Brad was quick to regroup but had to settle for runner-up in EnduroGP and first in E3.
Despite starting the day with the fastest time in the opening enduro test, Holcombe admitted to struggling finding a good feeling with the tricky conditions. A crash along the way hurt the championship leader's thumb who ultimately finished third, 31s down on Garcia in the scratch and for the first time this season, second in E2.
The E1 class was heavily contested once more between Thomas Oldrati and Andrea Verona with day one results reversed for day two and the Honda rider Oldrati getting the better of his younger rival by just two seconds.
Hamish Macdonald simply smashed the competition in Junior class on day two. The Kiwi pushed like hell in the first two laps to open a huge gap which allowed a comfortable lap three and a gap of 54s ahead of his Sherco teammate and championship rival, Theo Espinasse. Brazilian Bruni Crivilin meanwhile had a maiden win in Junior 1 for Alex Salvini's S2 Motorsports team.
Jed Etchells was once again on fire again in the Youth 125 class and posted a total time of 1:01:10.33 which would have seen the Fantic rider finishing eighth overall in the EnduroGP class. It is incredible run of form which second and third placed Sergio Navarro and Claudio Spanu are no match for.
Local hero Goncalo Reis was the fastest once more in the Open classes which sees him topping the Open 2T with Damiaens Dietger setting the pace in Open 4T.
EnduroGP scratch results, Portugal GP day 2: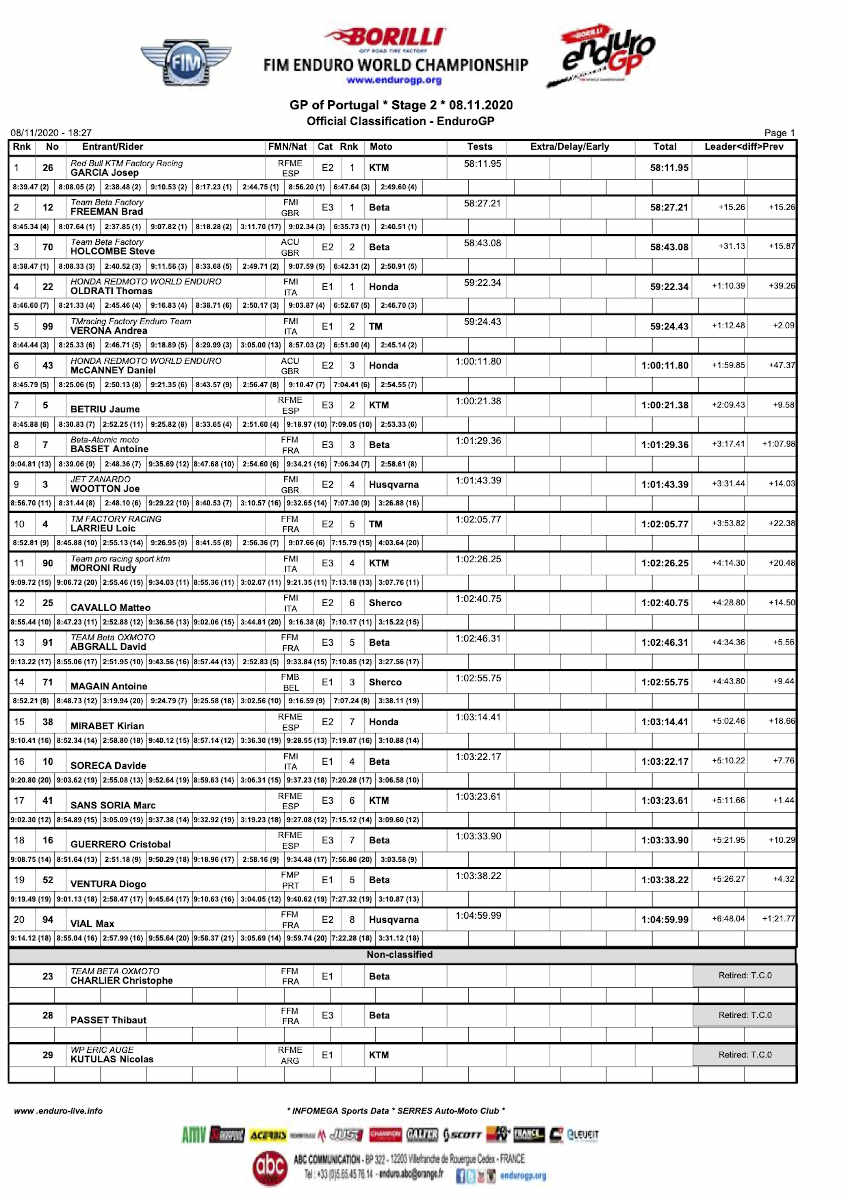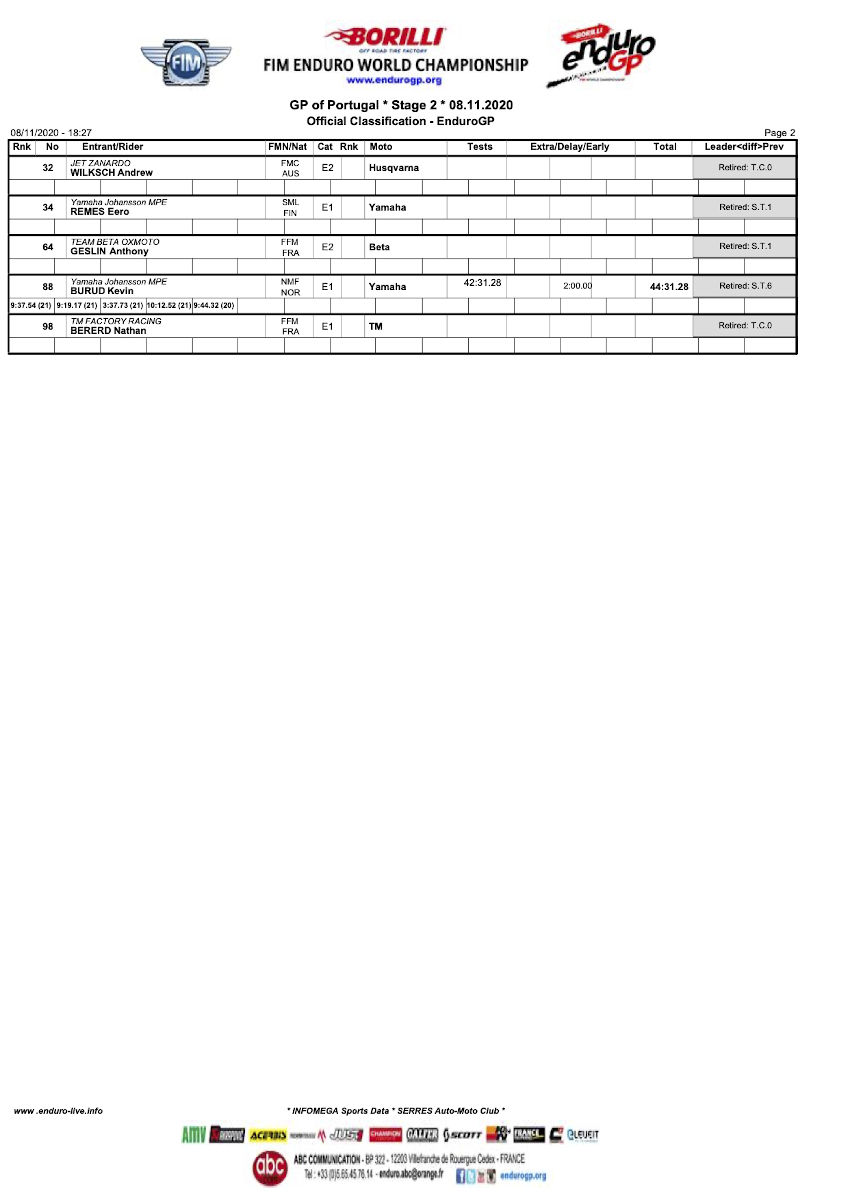 E1 results, Portugal GP day 2:
E2 results, Portugal GP day 2: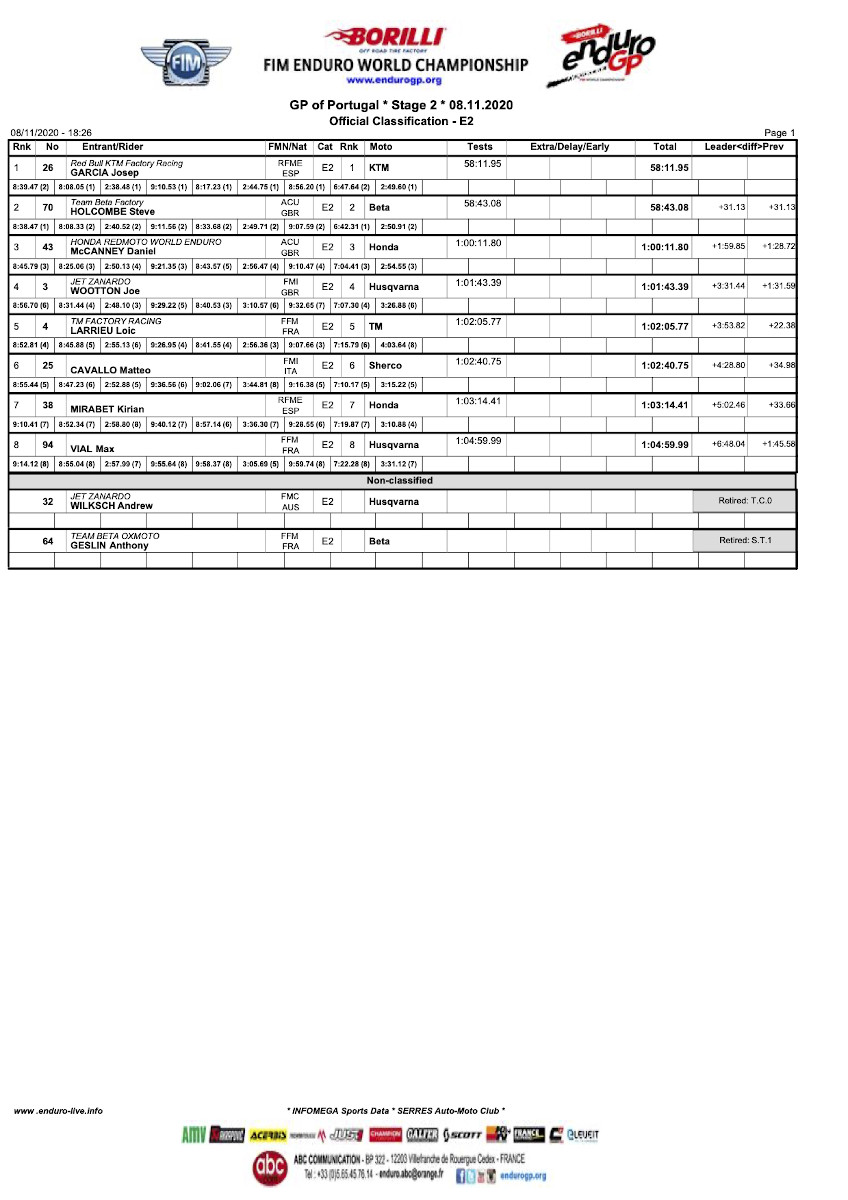 E3 results, Portugal GP day 2: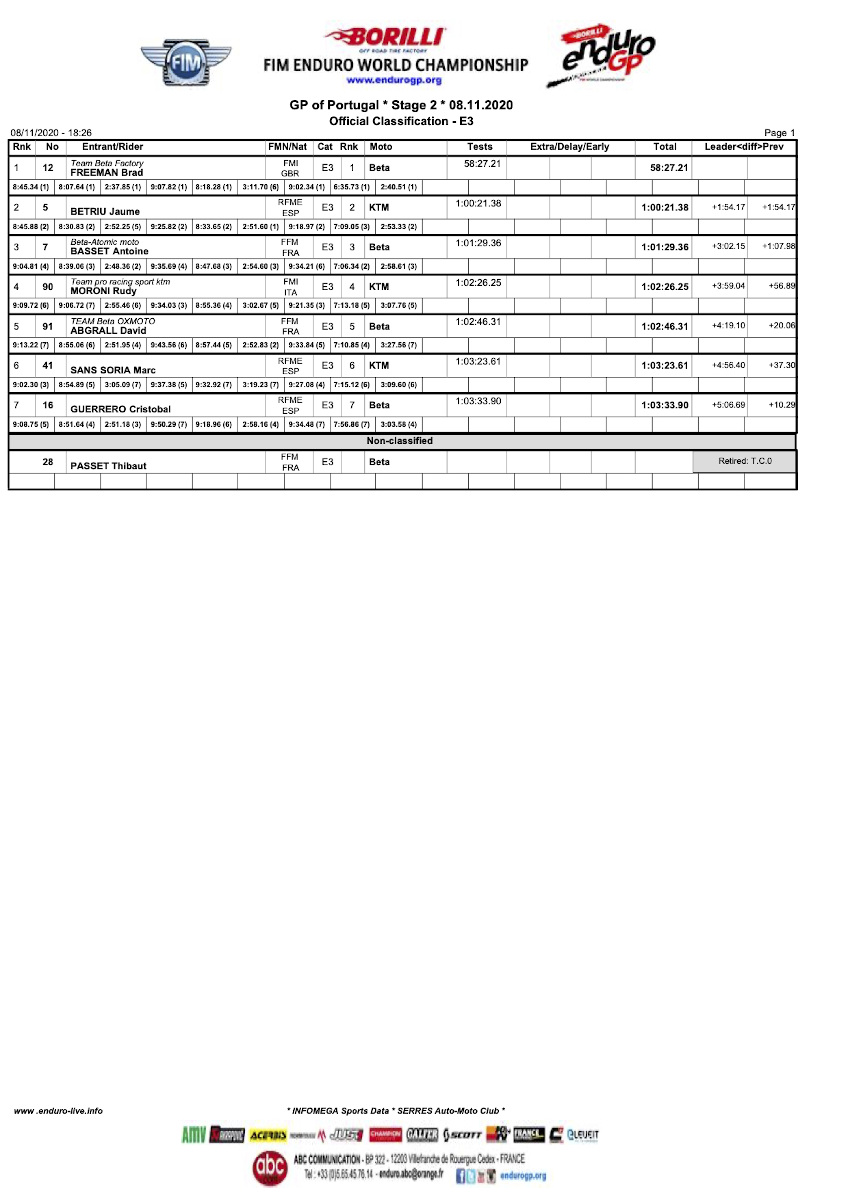 Junior scratch results, Portugal GP day 2: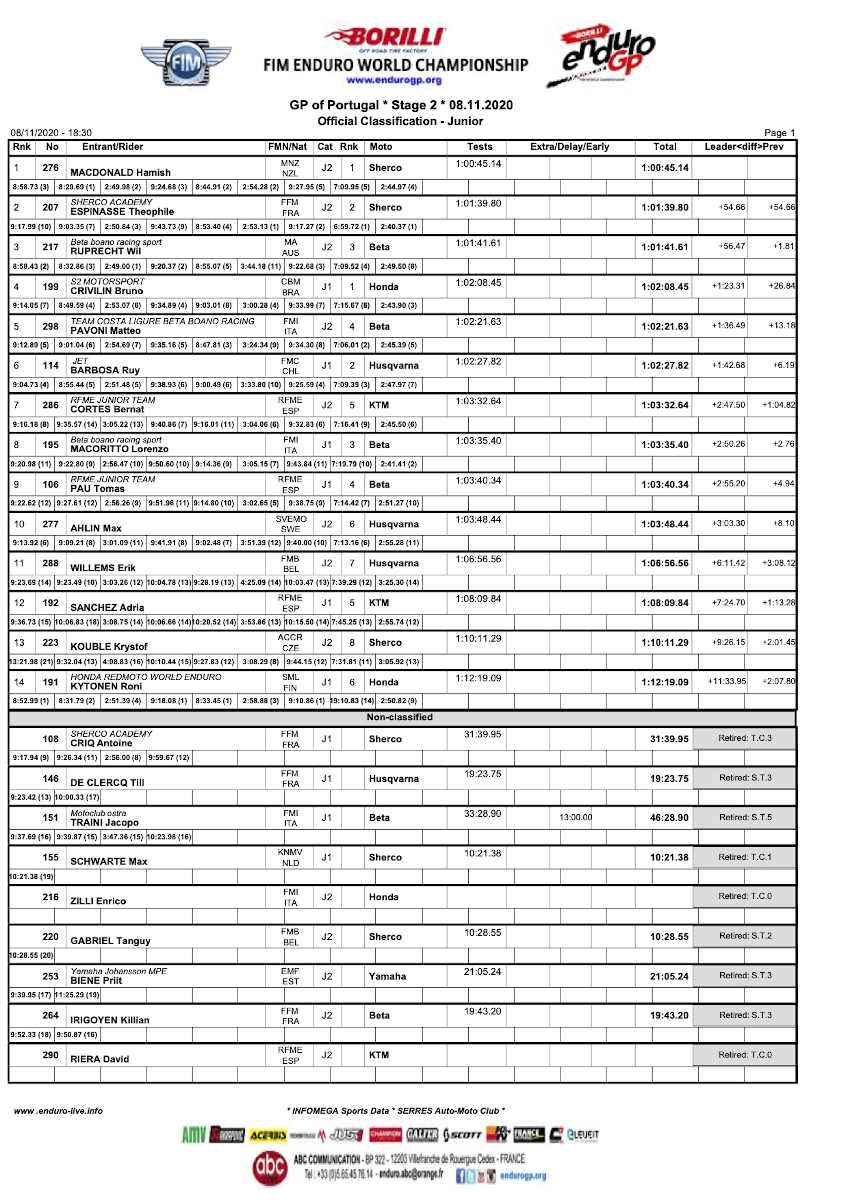 Youth 125 results, Portugal GP day 2: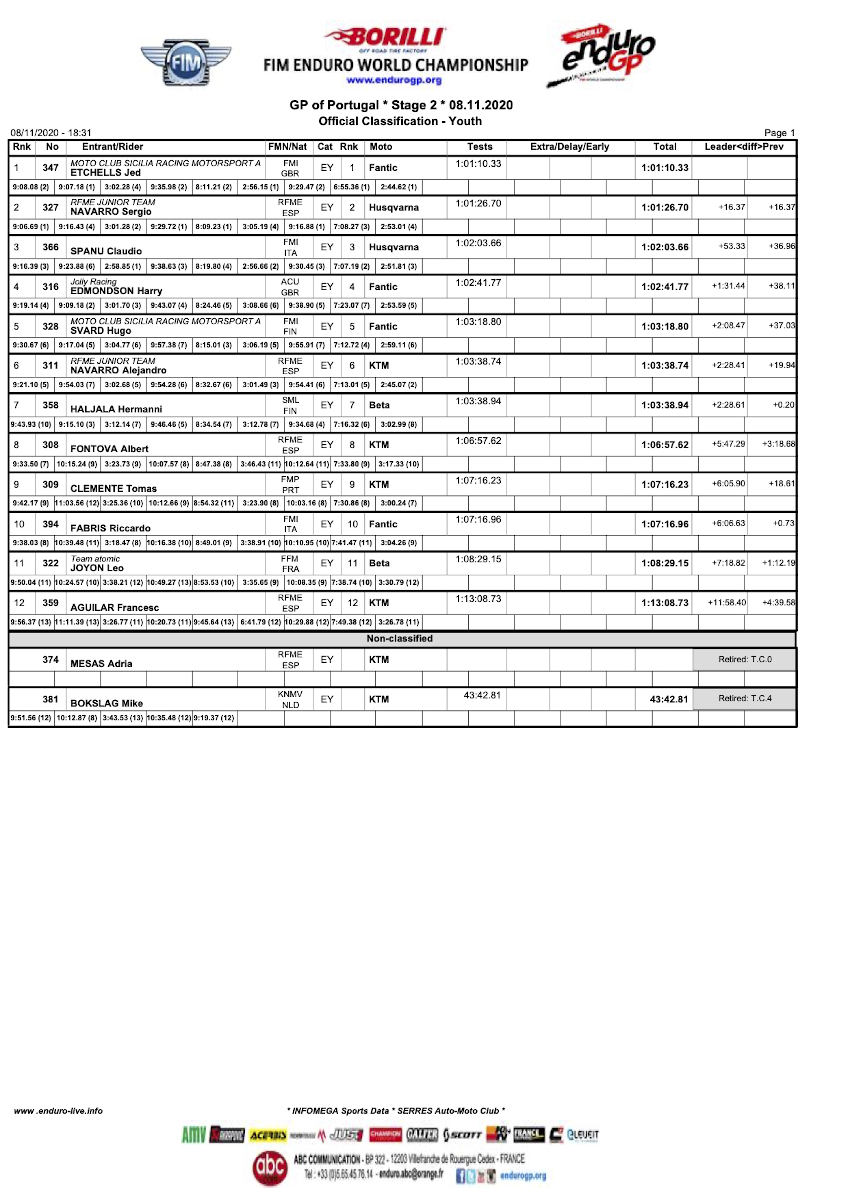 Open 2T class results, Portugal GP day 2: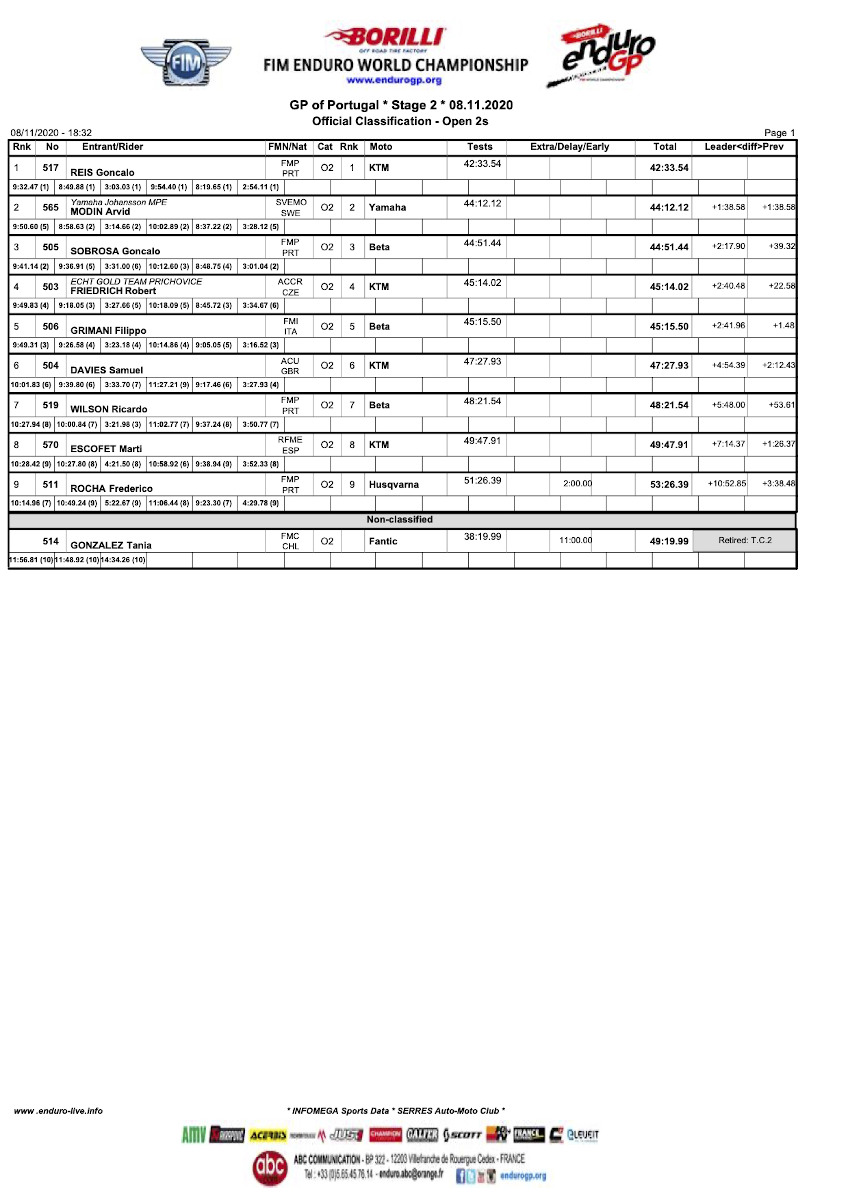 Open 4T class results, Portugal GP day 2: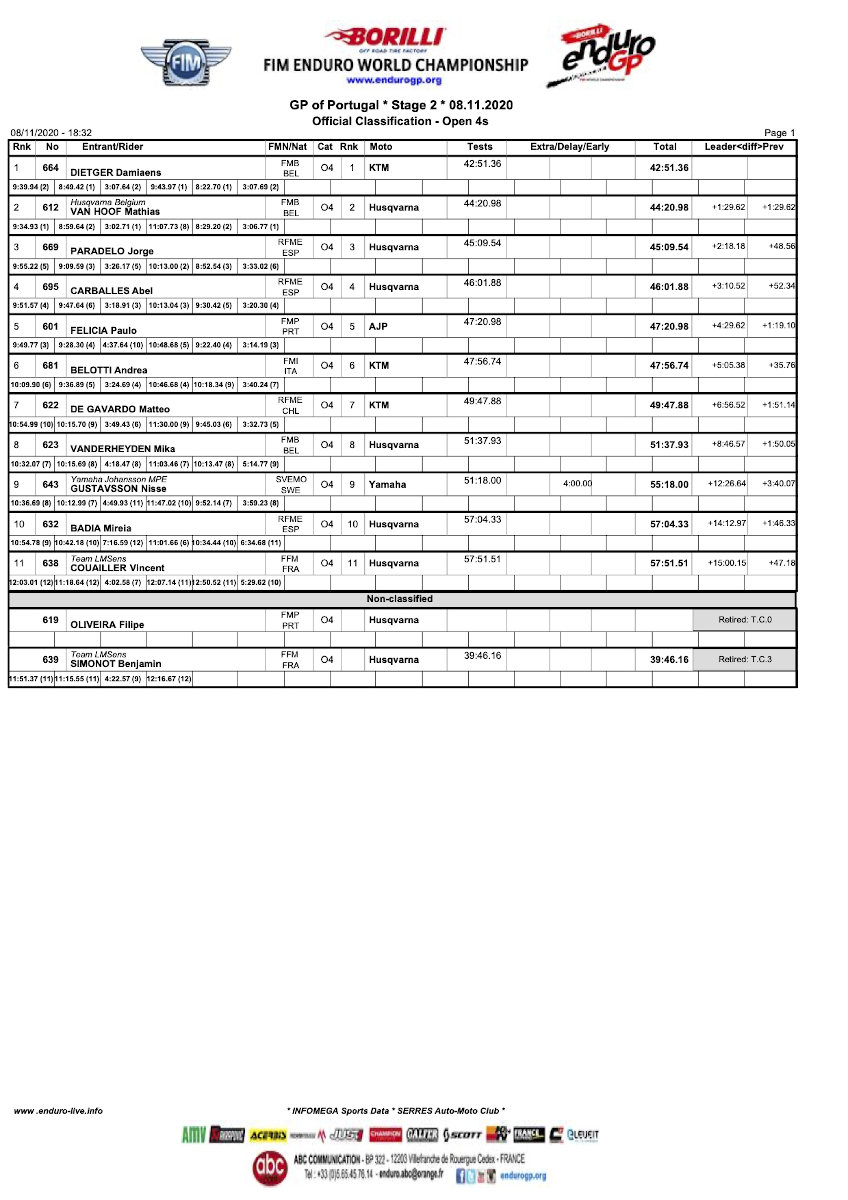 Open Senior class results, Portugal GP day 2: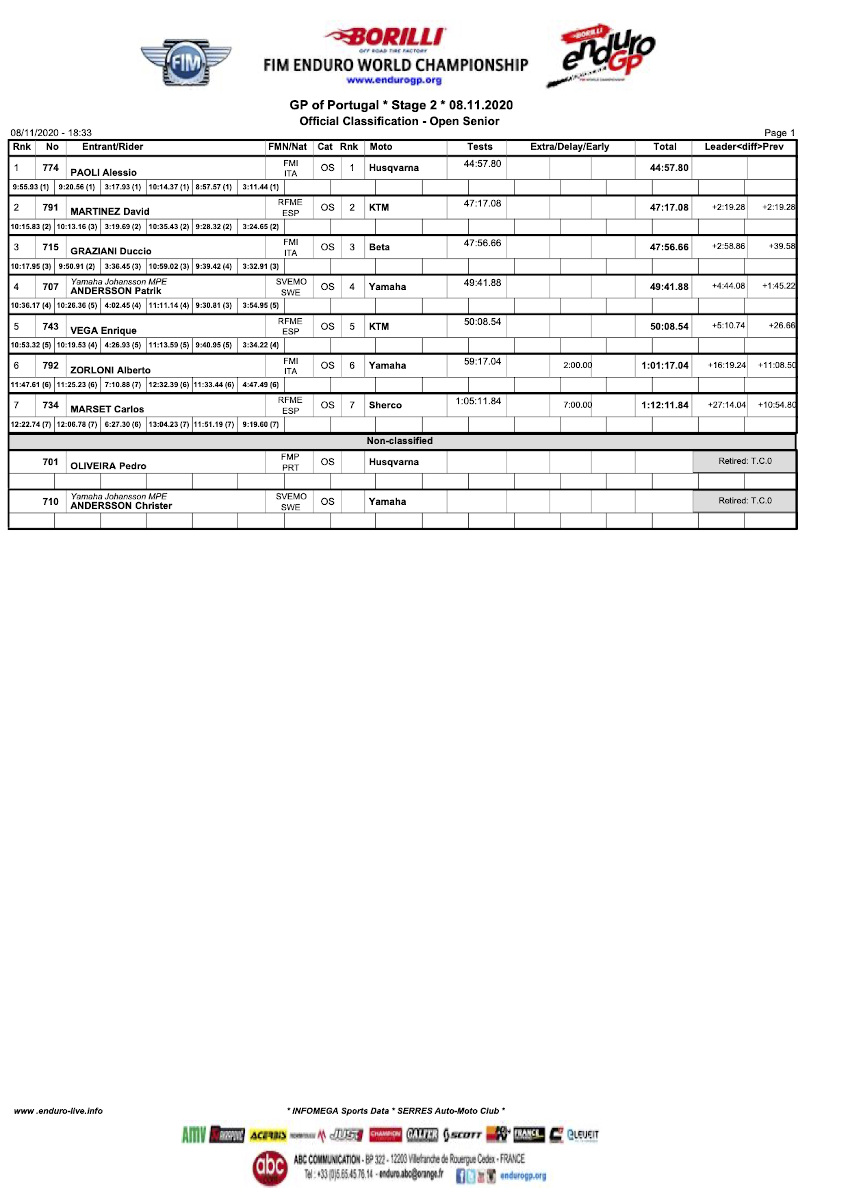 Photo Credit: Enduro21 | Nicki Martinez