EnduroGP World Championship showdown this weekend with added WESS spice
The EnduroGP World Championship showdown this weekend will see WESS Champion and Red Bull Romanaics winner Manuel Lettenbichler join KTM teammate Josep Garcia in Portugal as the season-long battle between Steve Holcombe and Brad Freeman reach boiling point.
The small matter of the 2020 Enduro World Championship deciding round in Marco de Canaveses this weekend promises much. With scores to settle from top to bottom and with teammates featuring heavily in the duels for victory across the classes, each test is going to bring drama.
At the top of the tree are the two Beta Factory Racing teammates Steve Holcombe and Brad Freeman who are separated by just seven points for the overall EnduroGP World Championship as we arrive at 'Portugal 2'.
The pair have dominated the season and the final 18 tests across two days of racing in the hills just outside of Porto promise to be nothing short of electric. May the best rider win.
Onboard track preview - same tests in reverse:
https://www.facebook.com/EnduroGP/videos/3531574033617225
Can Garcia take another win?
KTM Factory team rider Josep Garcia is the only rider who has taken a GP day win away from the Beta teammates this season after he made a dramatic comeback last weekend at Portugal 1. Third overall on day one turned to first overall on day two for the Spaniard who showed he'd lost none of his timecard enduro skills after three years of WESS.
Garcia will be joined under the orange awning by WESS Champion Manuel Lettenbichler fresh from his Romaniacs victory and competing his first EnduroGP…
Tight TM team contest
Andrea Verona has a double battle on his hands this weekend as he fights for third overall in EGP with TM Racing teammate Loic Larrieu. Add to that the competitive contest with compatriot Thomas Oldrati for the E1 class championship – bagging the win would bring the reigning Junior champ Verona back-to-back world titles.
Holcombe and Freeman look set to take the E2 and E3 world titles (respectively) on day one, baring incident, but we're not ignoring any number of other fast riders out there capable of getting on the podium. Fighting inside the top 10 overall finishes last time out in Portugal, and with senior class podiums very much to play for, riders like Jaume Betriu, Danny McCanney, Antoine Magain, Matteo Cavallo, Joe Wootton and Antoine Basset each has a chance to upset the cart.
Two titles in two years for Macdonald?
The instances of a Youth 125 class champion moving up to the Juniors and sealing a back-to-back title are pretty damn rare but Hamish Macdonald is on the cusp of doing just that.
The likeable Kiwi rider saw his championship chances grow last weekend when Sherco teammate Théo Espinasse could not make his bike start on day one and recorded a DNS. The 2019 Youth 125cc Champion went on to recorded a double victory across the weekend and is now 19 points ahead of the Frenchman who has no option but to go all out this weekend for the win.
Add into the mix U23 rivals such as Roni Kytönen, Wil Ruprecht and Bruno Crivilin who last weekend took his maiden class win and we have a Junior storm brewing.
Etchells the standout performer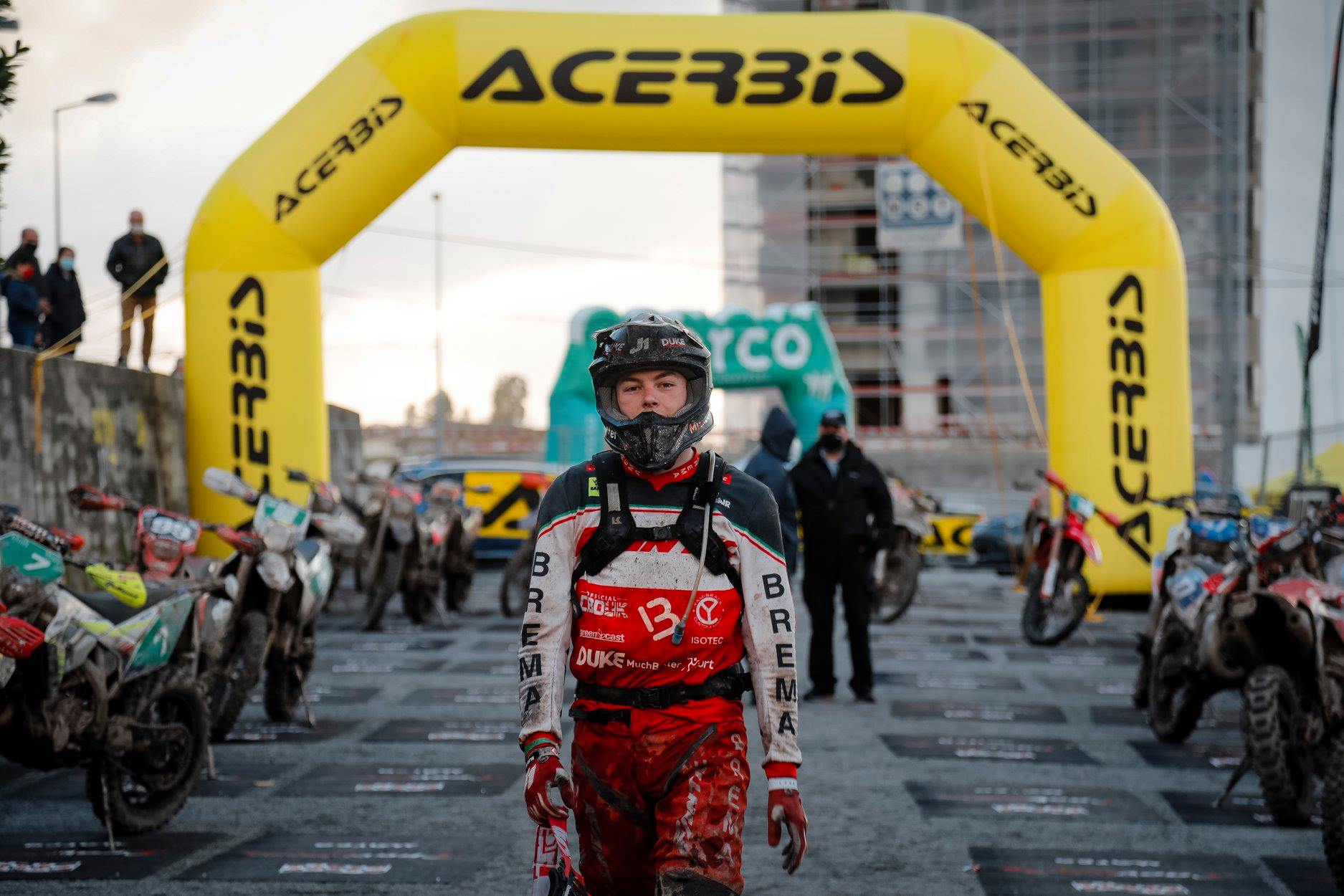 The Youth 125cc class has been dominated this season by Jed Etchells who has found form on the new Fantic two-stroke and taken all but one of the wins. Sergio Navarro has kept Etchells honest though with a string of second places plus the one round win early in the season to sit just 11 points behind overall. It's not over yet.
Other riders to watch in class are the fast-rising stars Harry Edmondson and Claudio Spanu who have the potential to cause an upset.
Women's World Cup contenders
Finally, this last round of the season will also be the scene of the final of the FIM Women's Enduro World Cup where 2019 title holder Jane DANIELS starts as favourite. Sadly some of the major contenders from Northern Europe have not been able to travel for this single weekend but the stack of talented riders includes a wealth of female talent including (in no particular order) Mireia Badia, Sandra Gomez, Rita Vieira, Rosie Rowett, Justine Martel and Nieve Holmes. A trio of South Americans, Janaina Souza, Barbara Neves Gonzaga and Tania Gonzalez, have also made the trip across the Atlantic.
The fourth and final round of the FIM Borilli World Enduro Championship is primed and ready to be one of the most exciting events in this mad season. Bring it on.
Marco de Canaveses is 55 kilometres East of Porto and racing across the two days begins from 09:00 GMT with riders expected to finish around 16:30 GMT.
Like last week, the course consists of three laps of around 60km containing some nice, long Extreme, Cross and Enduro tests. If the weather and the rocks have anything to do with it again, the biggest reward for many will be to make it home each day without drama!
Stay tuned to Enduro21 for the daily results as soon as they become available and also to our Instagram feed, @enduro21_official, for updates.
Photo Credit: Enduro21 | Nicki Martinez + Andrea Belluschi