Hamish Macdonald crowned 2020 Junior Enduro World Champion
With victory on day one of the final EnduroGP of 2020 in Portugal, New Zealander Hamish Macdonald has secured the 2020 Junior World Championship – his second world crown in two years.
After taking the Youth 125 class title in 2019, you'd think it was a tall order for Hamish Macdonald to step up into the Junior class and be competitive enough to win GPs, let alone the title.
Four GP wins and three second places blows that theory out of the water and sees the Sherco rider amass enough points for the championship with one day remaining to race (day two in Marco de Canaveses).
While his Sherco teammate and main championship rival, Theo Espinasse, had to swallow a non-scoring result on day one this time last week at 'Portugal I', Macdonald secured another double win and tee'd-up the title.
Speaking to Enduro21 in the Marco de Canaveses paddock, Macdonald was typically short and straight forward with his assessment, "It feels amazing, I've progressed a lot in the past year but I'm going to have to do the same again next year when I move up to the seniors and with the big boys! It feels great really to get another championship and to do it a day early is a bonus."
https://www.facebook.com/EnduroGP/videos/839294586855819
Macdonald joins Steve Holcombe and Brad Freeman in winning a world title on day one of the final EnduroGP of 2020 in Portugal. Read the results from all classes on our separate story EnduroGP results: Freeman blitzes final test to take 'Portugal II' day 1 win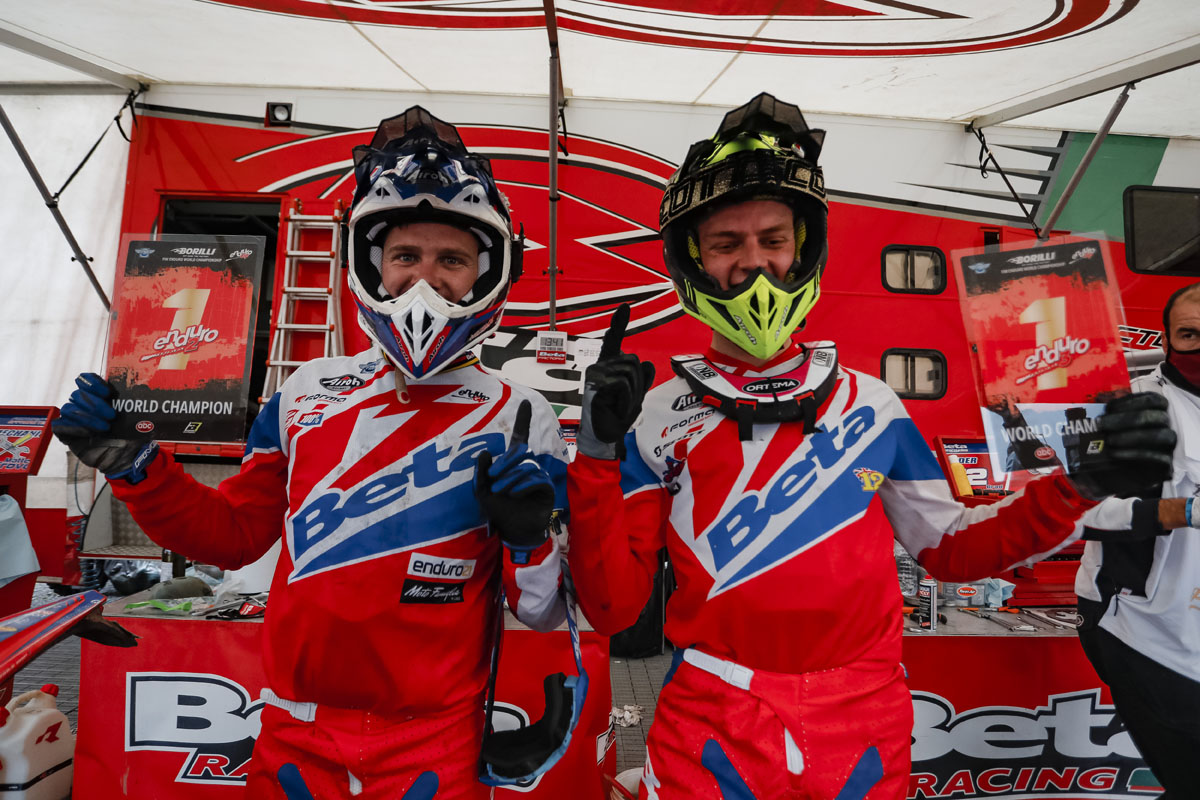 Photo Credit: Enduro21 | Nicki Martinez