EnduroGP results: Ruprecht goes fastest in the Swedish Super Test
Full results from the opening night's Super Test at round four of the 2021 EnduroGP World Championship in Skovde, Sweden – Wil Ruprecht sets the pace ahead of Brad Freeman and Thomas Oldrati.
Thursday night is the new Friday night, at least in Sweden where the racing for the fourth EnduroGP round of the 2021 FIM World Championship season got underway. Riders faced a single run on the Super Test which was a shortened version of the technical Extreme test riders will face three times across both days in Skovde.
Thursday night's Swedish GP Super test in a nutshell:
The Enduro Women's class made a welcome return to action in Sweden and the opened the show as the first riders on track for the Super Test.
Laia Sanz fired out the starting gate like a rocket setting the fastest time of 2:04.80, which was near as dammit six seconds faster than Jane Daniels in P2. Linnea Akesson was narrowly third and waving the home flag for Sweden ahead of five super-close times which sets up an exciting weekend ahead.
The screaming 125s were next up with Albin Norrbin keeping the crowd happy disproving the home soil theory by setting the fastest time (he's the championship leader and has won on Portuguese, Italian and Estonian soil this season so far). It was a Fantic 1-2-3 again with Riccardo Fabris two seconds back and Kevin Cristino third.
The Junior class was awash with Scandinavian riders for a while until Ruy Barbosa put the S2 Motorsport Honda on top spot. The Chilean held position right to the death when Lorenzo Macoritto pipped him on the TM.
Albin Elowson sparked extra life into his home crowd with a chart-topping time once the senior classes got going. It took some beating but Thomas Oldrati was the first to break the beams faster before Wil Ruprecht dropped a time over a second faster than anyone. Brad Freeman finished the session in second ahead of Oldrati followed by Josep Garcia and Steve Holcombe completing the top five.
The Open class riders did not set times tonight on the Super Test.
2021 Skovde EnduroGP Super Test results: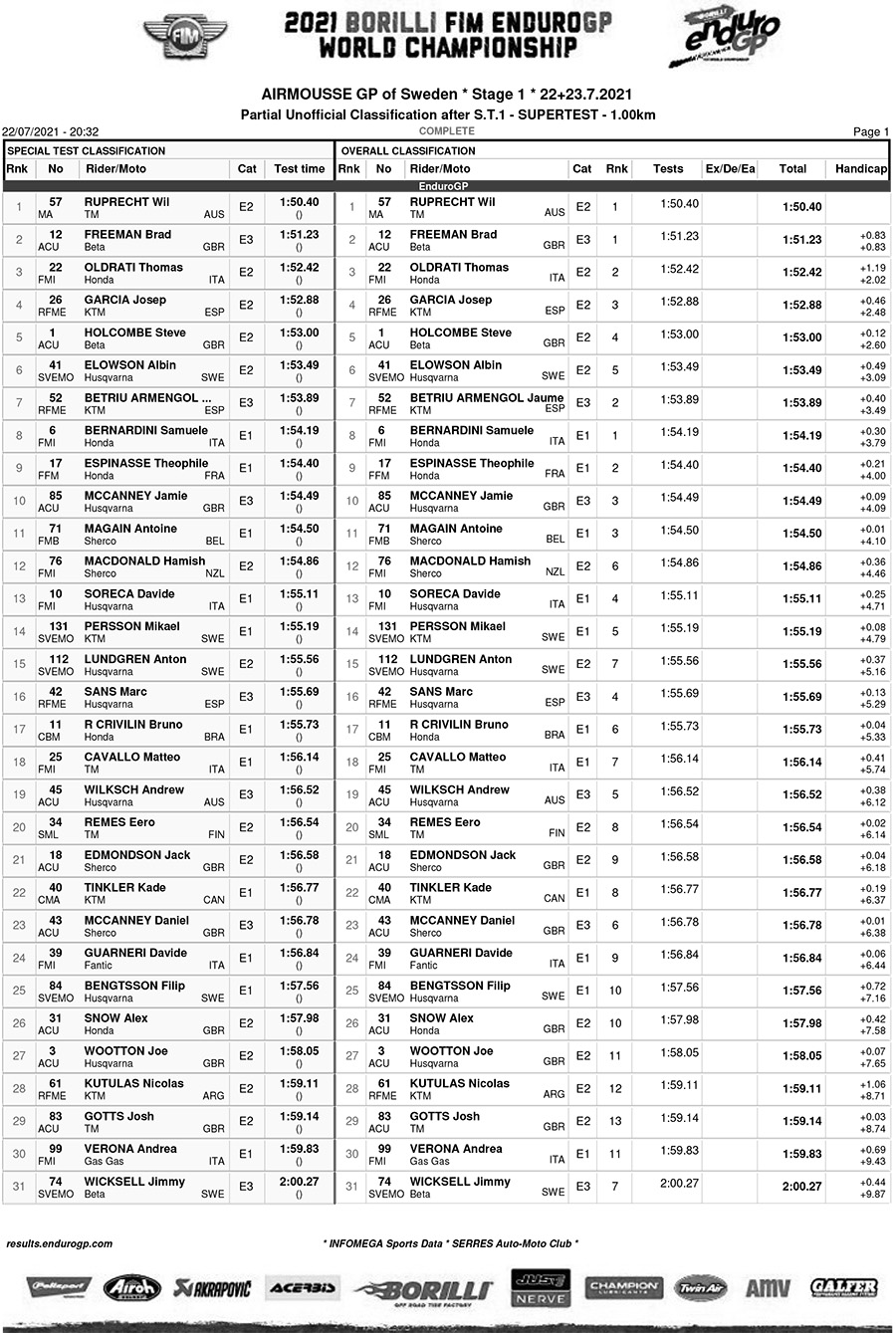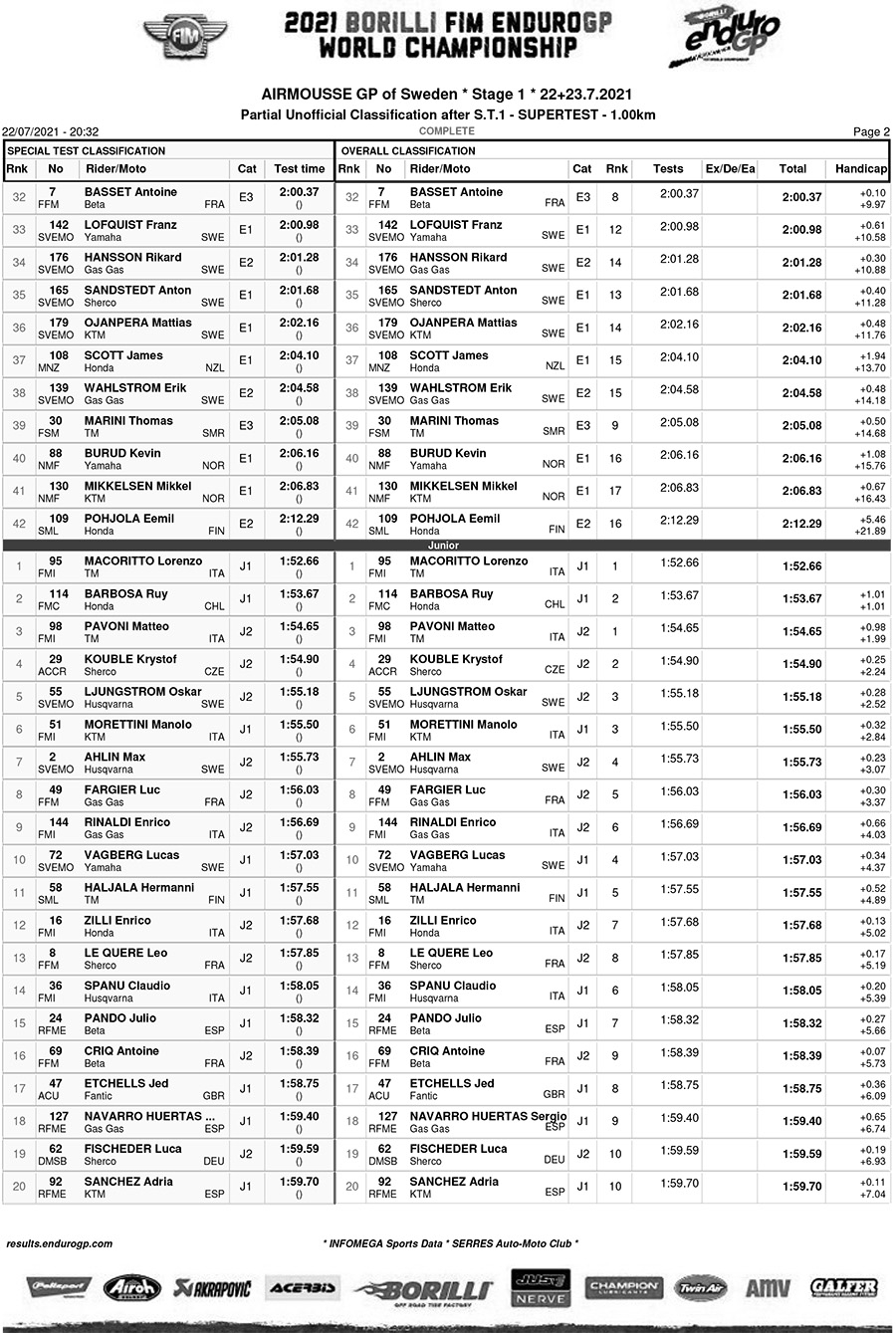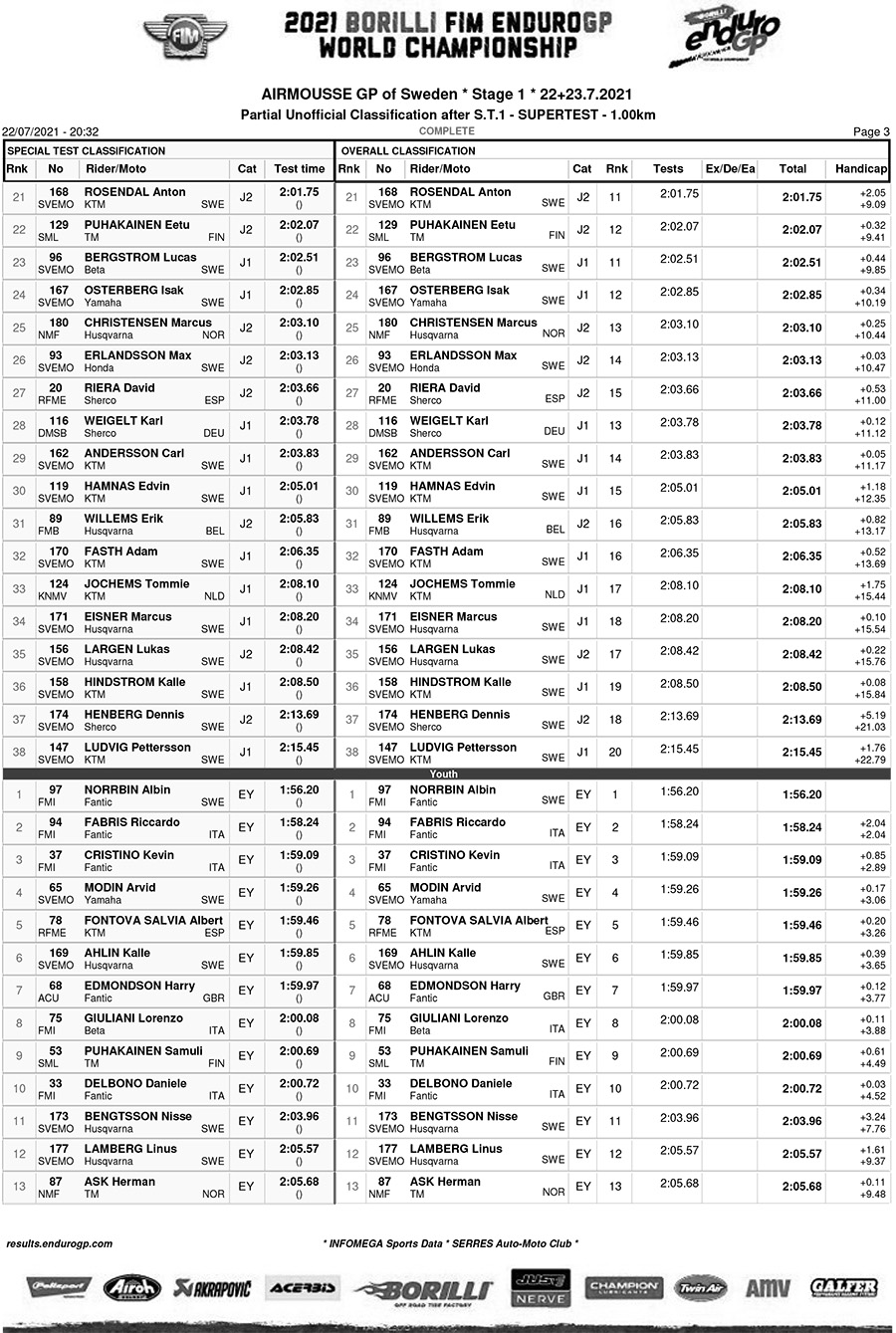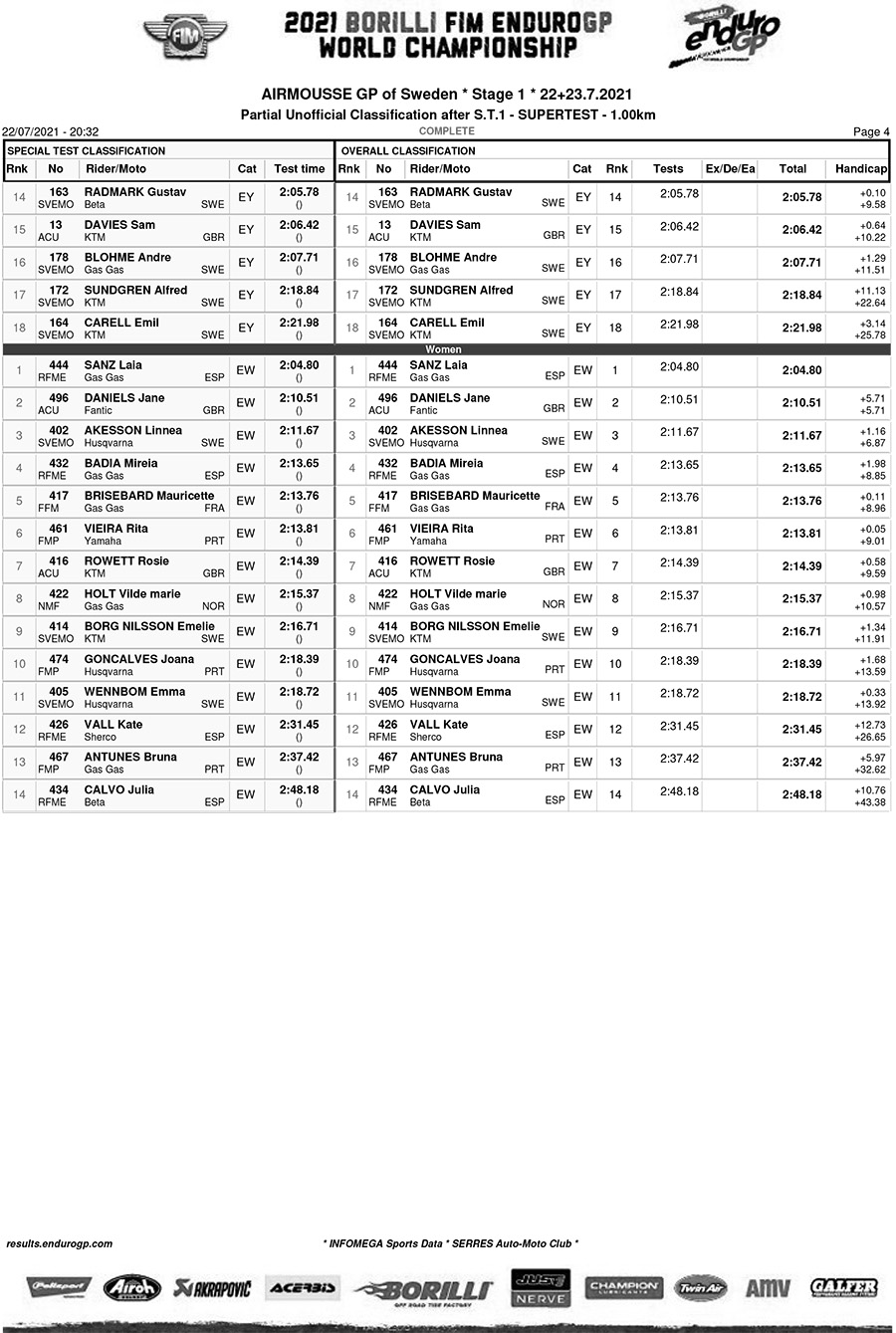 Photo Credit: Enduro21 | Nicki Martinez