EnduroGP World Championship heading to the UK and Wales in 2024
With the provisional 2024 FIM EnduroGP World Championship calendar returning to the "home of enduro" in Wales, Enduro21 catches up with the event director Adam Rees and Steve Holcombe to find out what it means and some of the plans for the GB round next August.
"It's mind blowing there is not a British EnduroGP each year." So says the 2024 EnduroGP of Great Britain event director, Adam Rees. "We have the best riders, I think we have the best terrain and can build the best enduro tests. It should be here."
Rees is putting those words into practice with a long-term project to bring the world championship to his home hills in Wales finally becoming a reality in 2024.
Adam has been the linchpin behind the drive to bring the world championship to the UK for the first time since 2017, and the first time to Wales since 2008.
A farmer and rider first, he also heads up the Sainstwell Events team who will work closely with Clerk of the Course Malcom Bates from the organising club, the Rhayader Motor Club and the FIM in organising the event next August 2-4.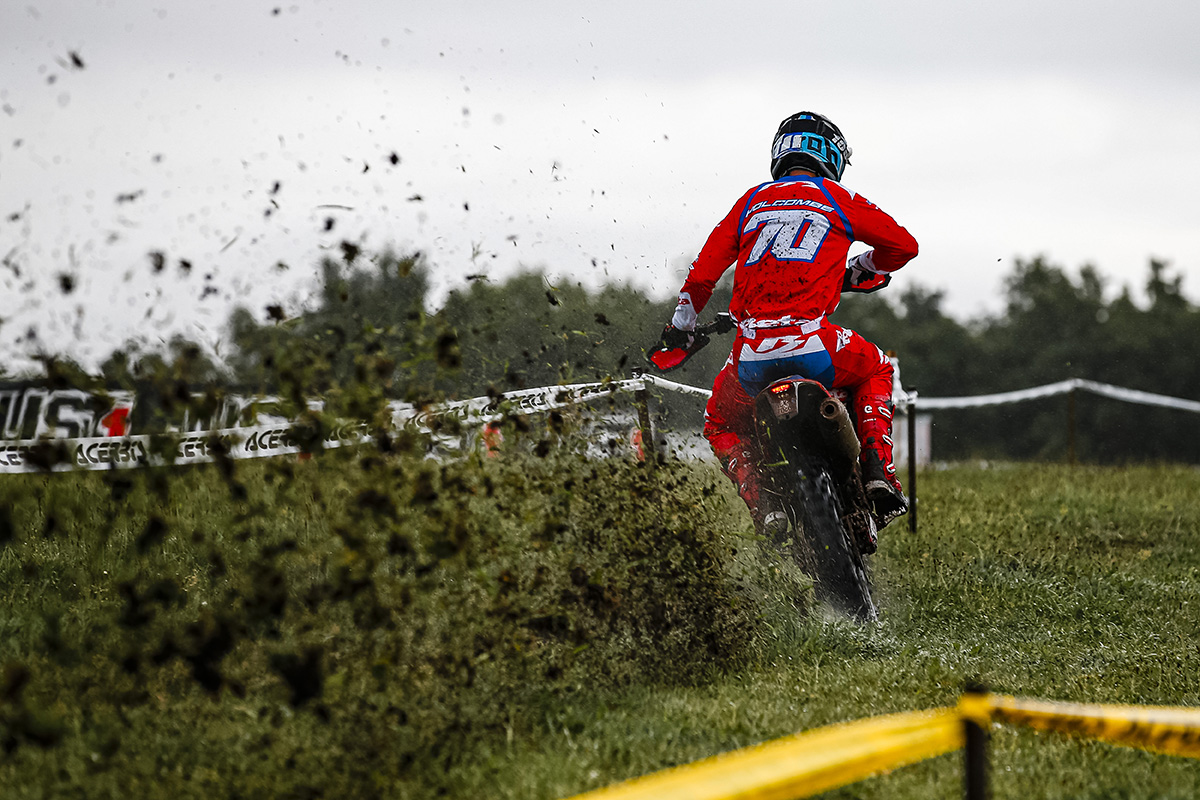 Current EnduroGP World Championship points leader, Steve Holcombe says: "I'm really excited the championship is coming back to GB and Wales. Funnily enough the last time it was there in 2008 I was there watching. I can remember a really technical extreme test where everybody was getting stuck and Ivan Cervantes crashing on the wet grass test!
"Arguably enduro as a sport was born in Wales and with so many British riders doing well at the moment, it isn't just good for Britain but good for the championship to come back home."
EnduroGP last visited Britain and Hawkstone Park in 2017 when the series was going through a period of change, trying different event formats. Place names like Llandrindod, Llanidloes, Crossgates and Rhayader have seen ISDE and World Enduro Championship action across many decades.
The 2024 British EnduroGP round promises to be quite different in historic enduro country and aiming for a classic event for competitors.
"It's a hell of a location and a hell of a club who are really pro-active and passionate about their events." Adds Holcombe. "I know it is not cheap or easy but I think they will put on one hell of a show. I know they are already putting in a lot of effort and will make a full weekend of it, not just for fans but riders who come from far and wide."
Two main locations great for fans
The Rhayader MC will base the GP at Cwmythig Hill which is a tried and tested venue for enduro, sprint enduro and motocross events. "The initial plan is to have the paddock and extreme test (Friday Super Test) at this location with the lap heading across the Welsh hills to another tried and tested home to off-road, Saintswell, near Llandrindod Wells." Explains Rees. "Two tests are planned there and both are within walking distance of a satellite service paddock for teams and naturally for fans."
For any riders familiar with the Rhayader 2 Day Enduro, the EnduroGP round in 2024 will be very similar. In fact that same event this year, on August 26-27, will form an unofficial template for the GP with Steve Holcombe already entered. (Check Rhayader Motor Club on Facebook for more).
August 2-4 is the date for the 2024 EnduroGP of Great Britain. Event sponsorship packages are available. Contact: +44 7966 398249 or email This email address is being protected from spambots. You need JavaScript enabled to view it.
Provisional 2024 FIM EnduroGP World Championship calendar:
Round 1 Spain 5-7 April
Round 2 Portugal 12-14 April
Round 3 Romania 10-12 May
Round 4 Italy 21-23 June
Round 5 Slovakia 12-14 July
Round 6 TBA 26-28 July
Round 7 Wales/UK 2-4 August
Round 8 France 13-15 September
Photo Credit: Future7Media + Ben Hardwick