Results: EnduroGP of Italy 2019 day 1 – McCanney wins by 0.6s
Results for all classes from day one at the 2019 EnduroGP of Italy where Daniel McCanney, Steve Holcombe and Matteo Cavallo took it right to the wire.

Enduro GP of Italy 2019, day 1 in a nutshell:
The battle for victory between McCanney, Holcombe and Cavallo raged in wet conditions in Rovetta with the trio trading test wins.
It came down to the wire with the three finishing the day separated by just 1.5 seconds with McCanney 0.6 ahead of Holcombe!
During the 12 tests, seven different riders took test wins including Rudy Moroni, Thomas Oldrati and Loic Larrieu (Loic took the E2 win).
EnduroGP gold plate holder, Brad Freeman took one test win but equally suffered with his shoulder injury and struggled to P7.
Andrea Verona made no bones about the Junior overall and J1 victories. The TM rider pulled over 30s by the second lap and extended that to a minute by lap three and the finish.
Theo Espinasse and Ruy Barbosa fought hard for the podium during laps one and two, taking their own test wins on route.
Espinasse it was who kept on the gas to pull clear for second. Barbosa on the other hand faltered and threw the overall podium and his J2 lead in the final visit to the Extreme test.
At the same time Jack Edmondson was getting stronger as the day progressed and in familiar weather conditions, took a determined P3 overall and P1 in J2.
In the Youth 125 class, Matteo Pavoni was the early leader but Hamish MacDonald had a super-strong mid-section of the day to overhaul the Italian.
Pavoni wasn't done and put in an unreal second Cross test 25 seconds faster than MacDonald to take the lead and carry it for the win.
David Knight took the Open World Cup class by a country mile. Already crowned Senior World Champion for 2019, Knighter finished two minutes clear of the field.
EnduroGP scratch overall results, day 1: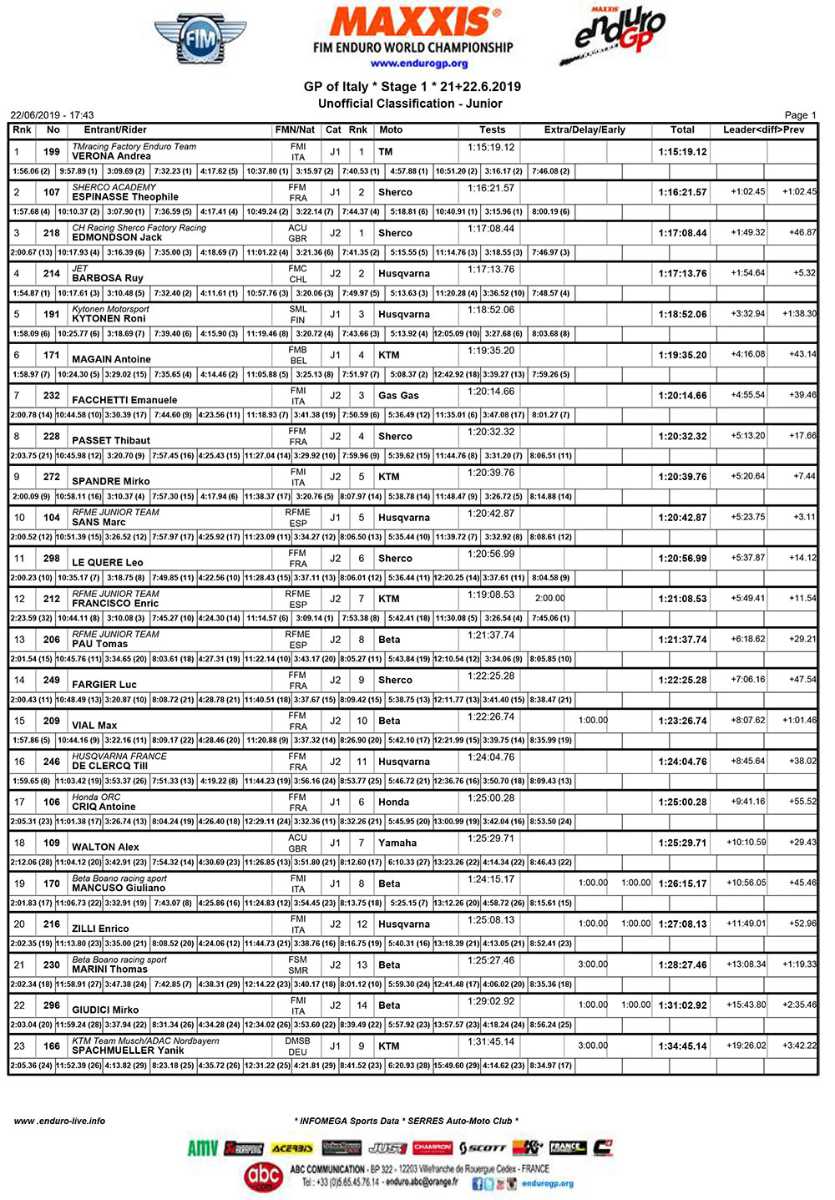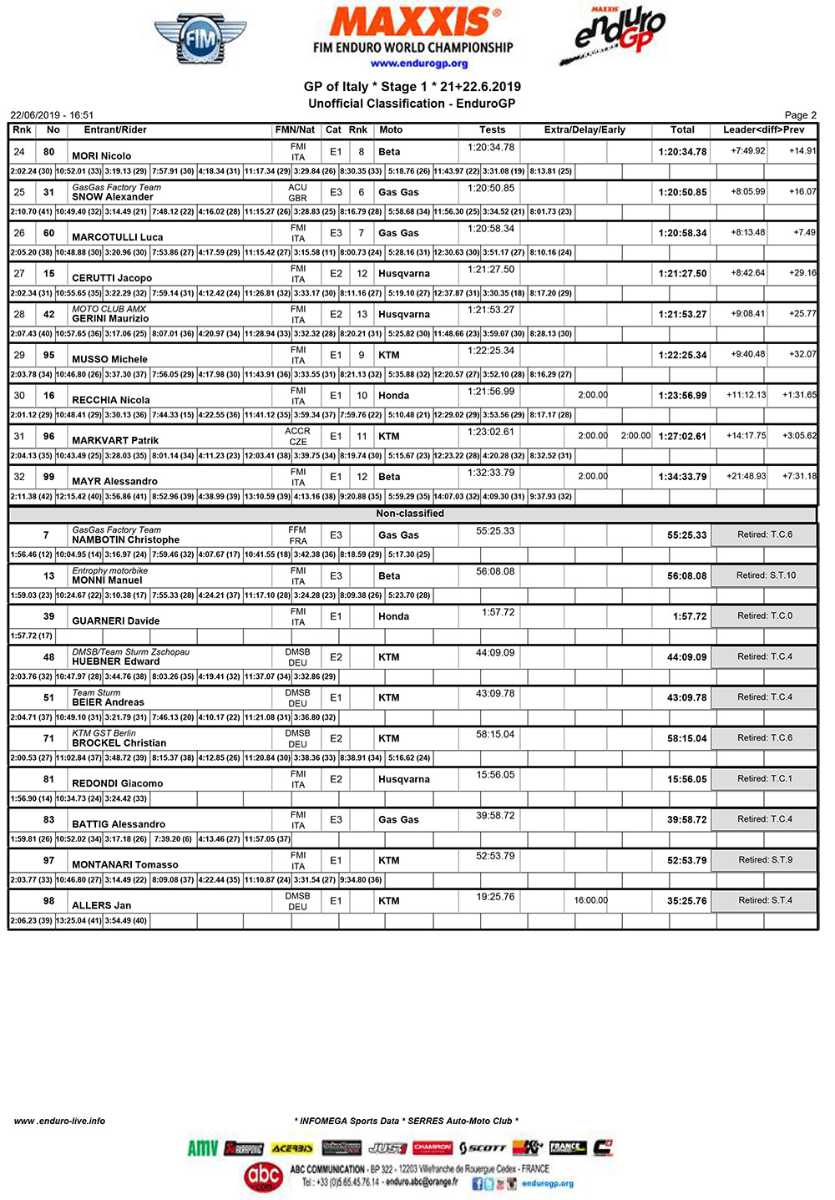 E1 results, day 1: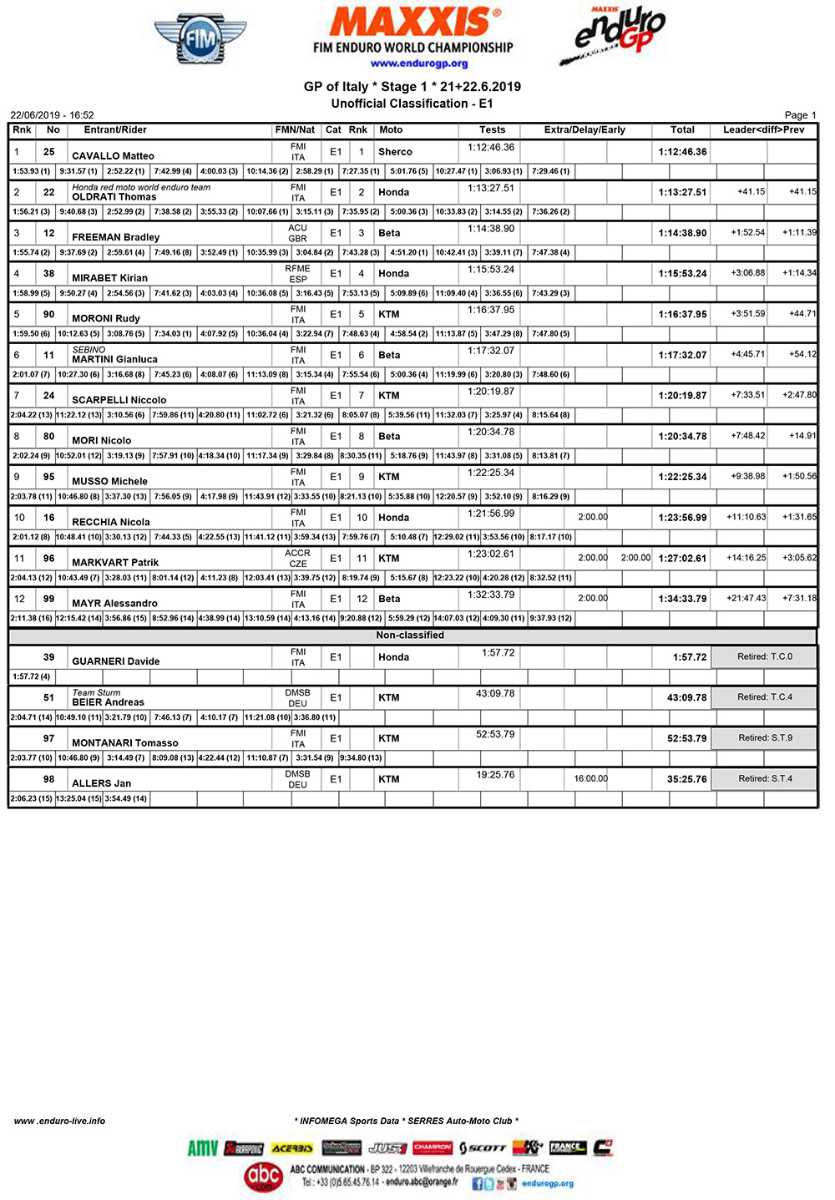 E2 results, day 1: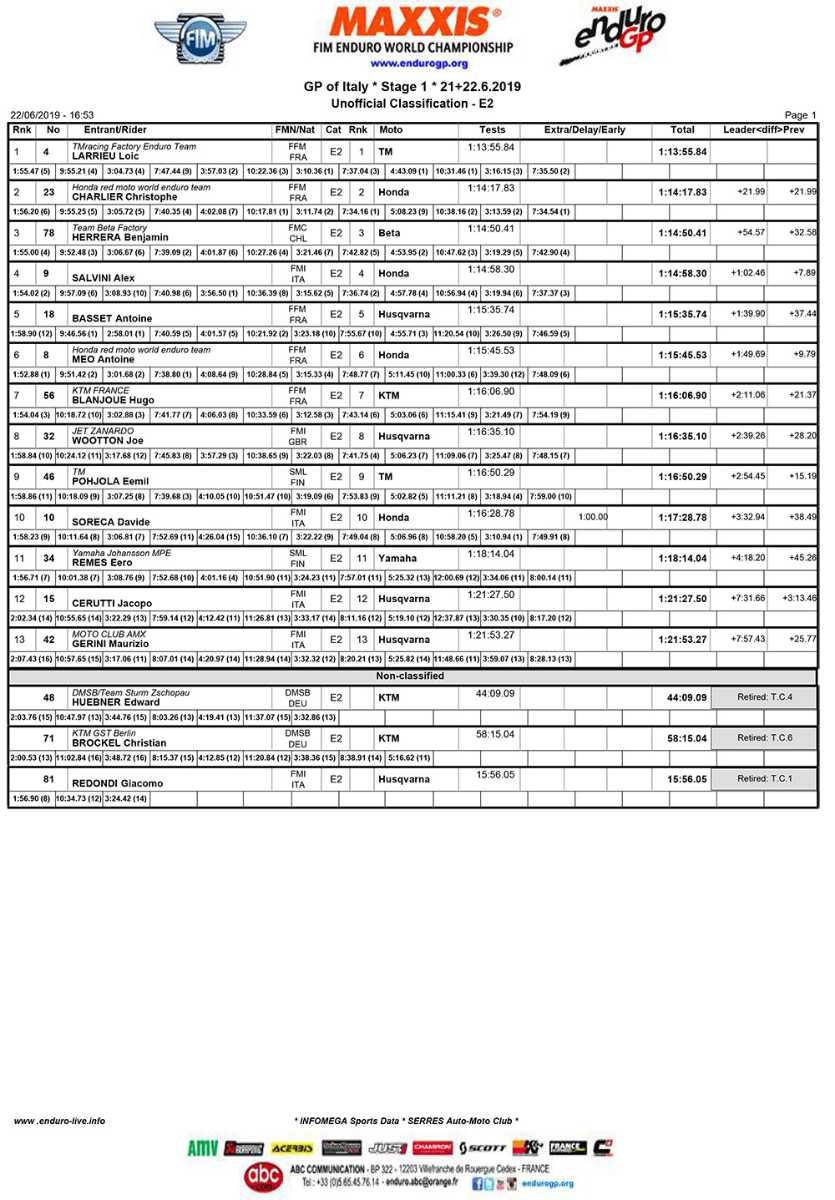 E3 results, day 1: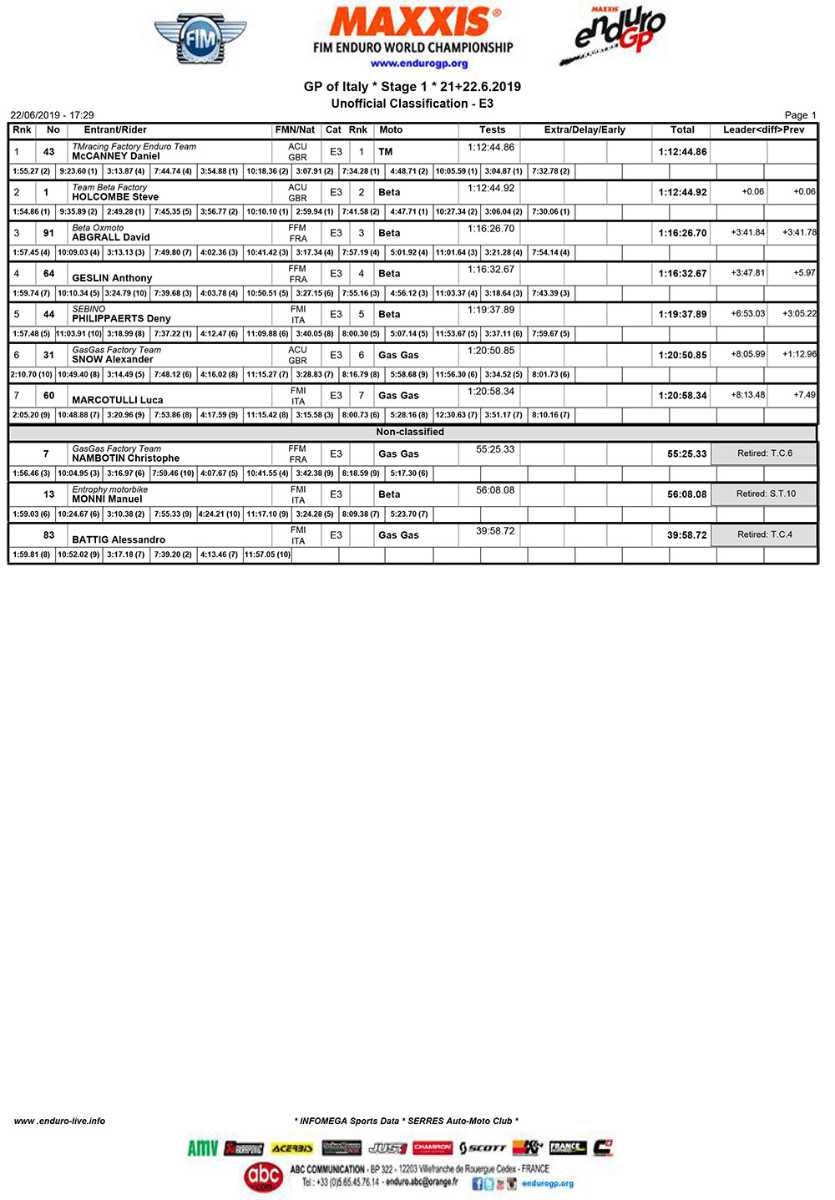 Junior results, day 1: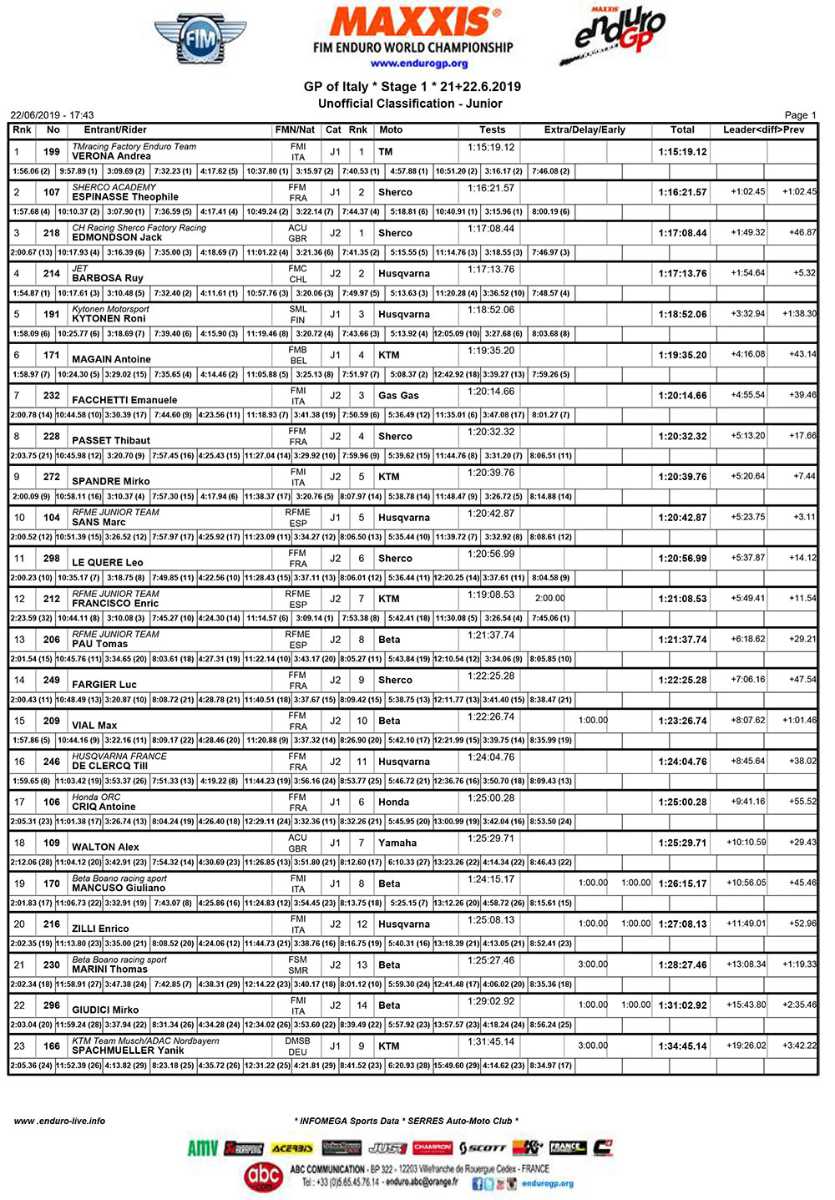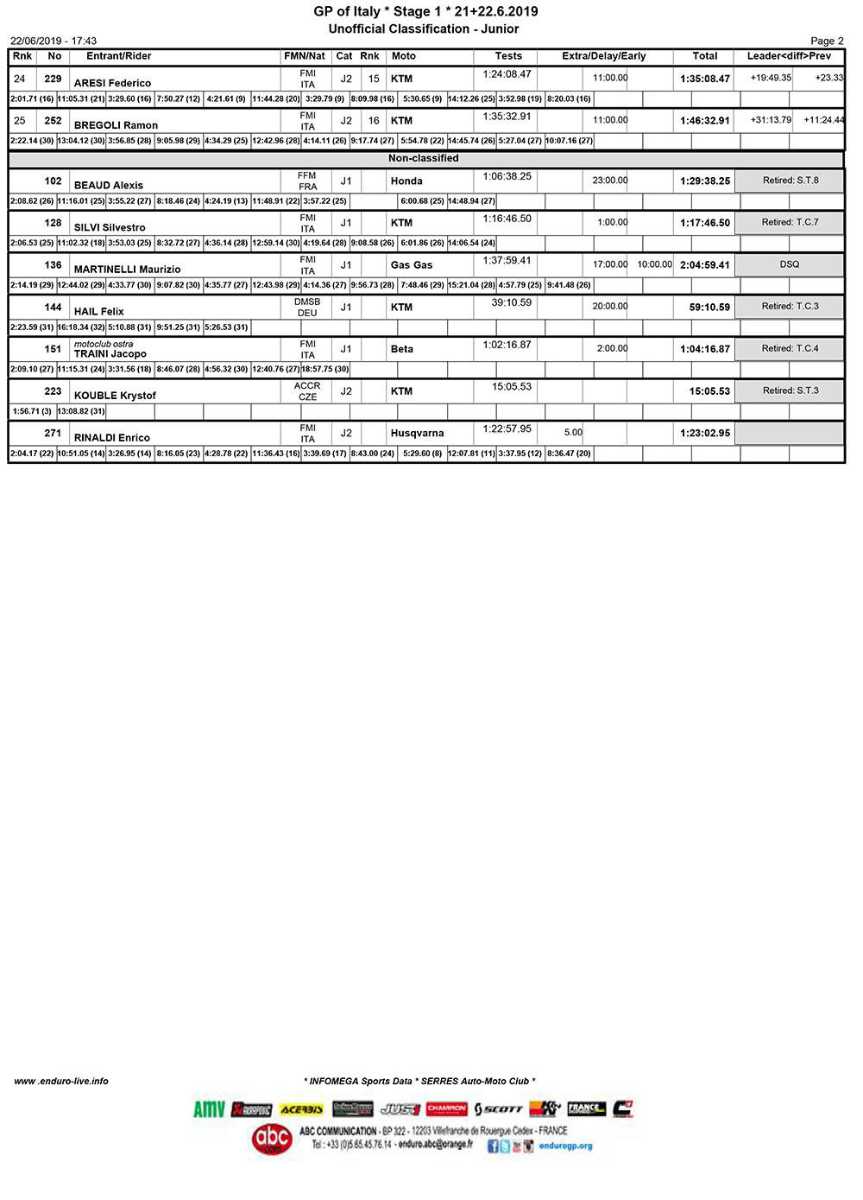 Youth 125 results, day 1: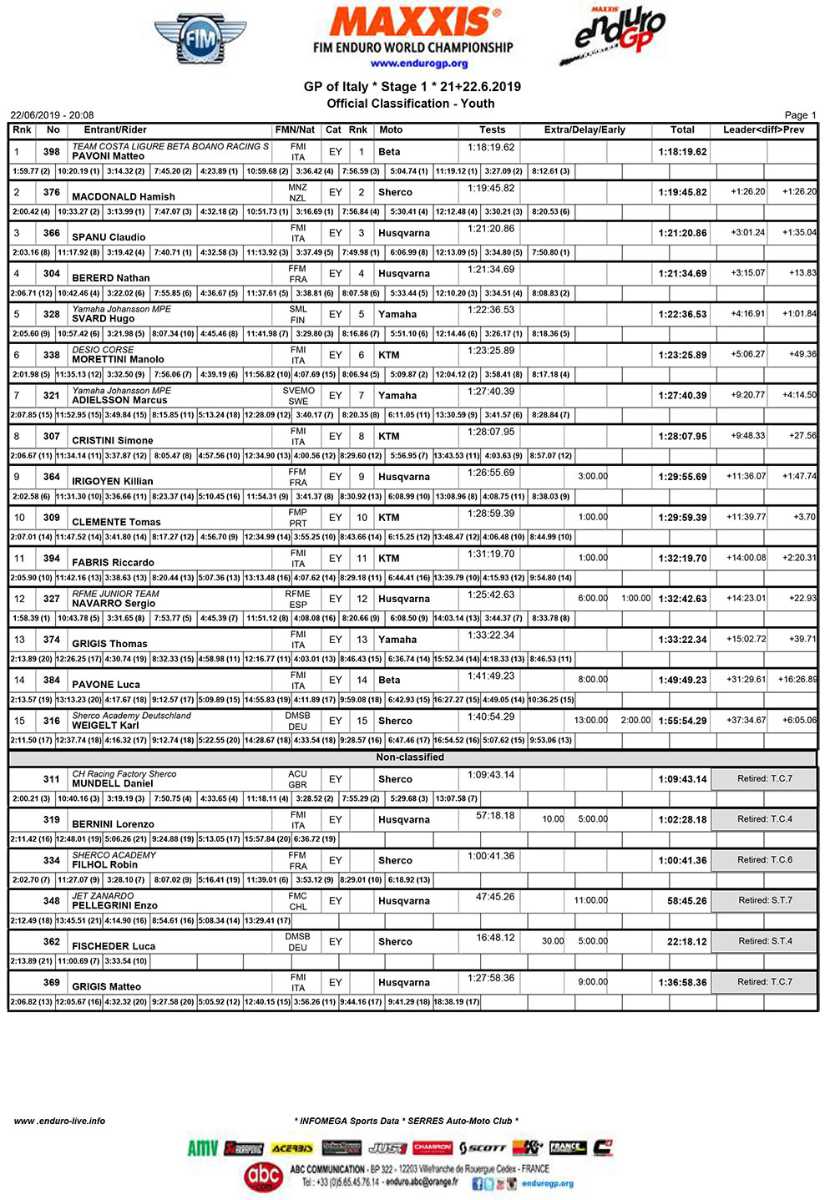 Open World Cup Senior, 2S & 4S class results, day 1: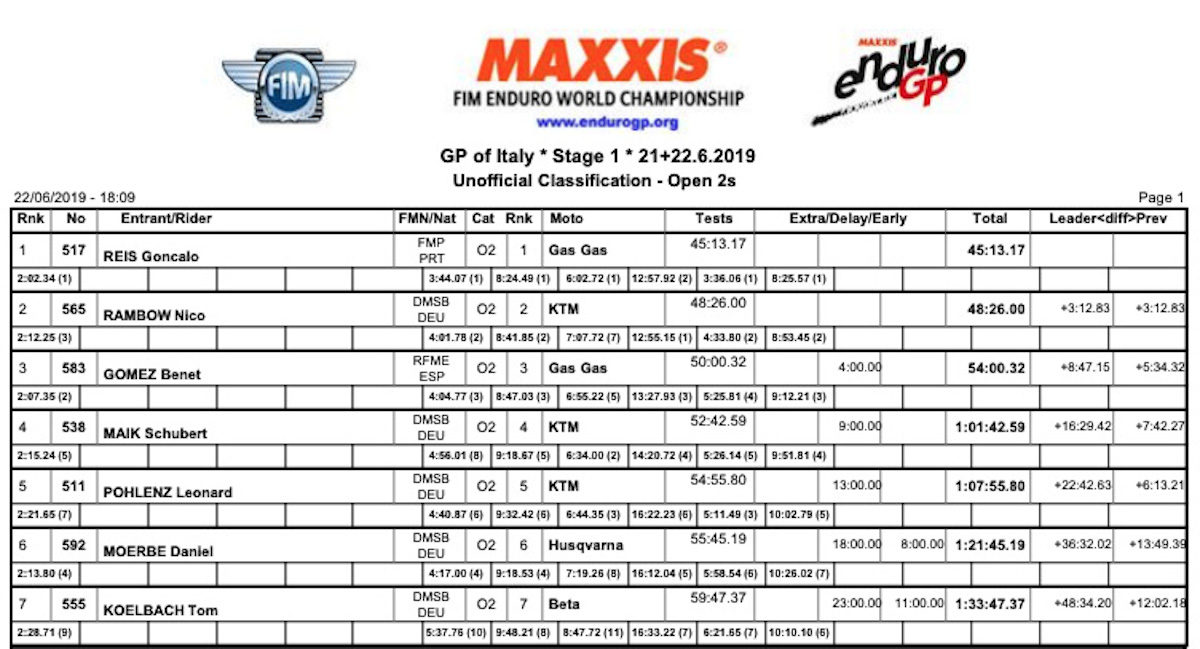 Photo Credit: Future7Media/Andrea Belluschi