Results: EnduroGP of Italy day 2 – Salvini and home crowd winners
Results from all classes at the 2019 Italian EnduroGP in Rovetta where Alex Salvini was cheered to the win by the home crowd ahead of Loic Larrieu and Antoine Basset. Andrea Verona is crowned Junior World Champion.

EnduroGP of Italy 2019, day two in a nutshell:
Day two in Rovetta saw Andrea Verona crowned 2019 Enduro Junior World Champion at this, the fifth GP of 2019.
Alex Salvini moved to the top of the overall on test four of the day and never looked back, steadily growing a gap to finish 42s clear of Loic Larrieu. Compared to day one where McCanney won by 0.16s it was a healthy win!
It was Salvini's first overall day win of the season and comes just one week after dislocating his shoulder in Greece.
Steve Holcombe again suffered on the second day. Despite holding P2 into the third lap, Holcombe dropped behind Larrieu and Antoine Basset to finish fourth overall but top the E3 class.
Standing in the middle of an E2 podium, Loic Larrieu took his best result of the season.
Antoine Basset was the surprise of the day with consistent times showing his experience on the slippery grass tests to finish in P3 overall, his best GP result.
Day one winner, Danny McCanney, had a turn of misfortune on the first test of day two when a mechanical issue cost him over one minute. McCanney climbed through the ranks from 21st to finish fifth overall.
It was a day of misfortune for Matteo Cavallo and Antoine Meo too. Cavallo had a mechanical problem which took him out at the end of the second lap. Meo, meanwhile, retired after one lap (despite sitting fifth at the time) with an injury.
Theo Espinasse took on the Junior lead during lap two and kept hold until a duff last test handed the win back to the all-conquering Verona.
Matteo Pavoni and Claudio Spanu had one hell of a battle for Youth class honours. Ending the day 0.49s in front, Spanu was yet another Italian on a podium today.
David Knight again dominated the Open World Cup riders. The veteran had a minute lead by the second test and finished 2:20.7s clear.
EnduroGP scratch overall results, day 2: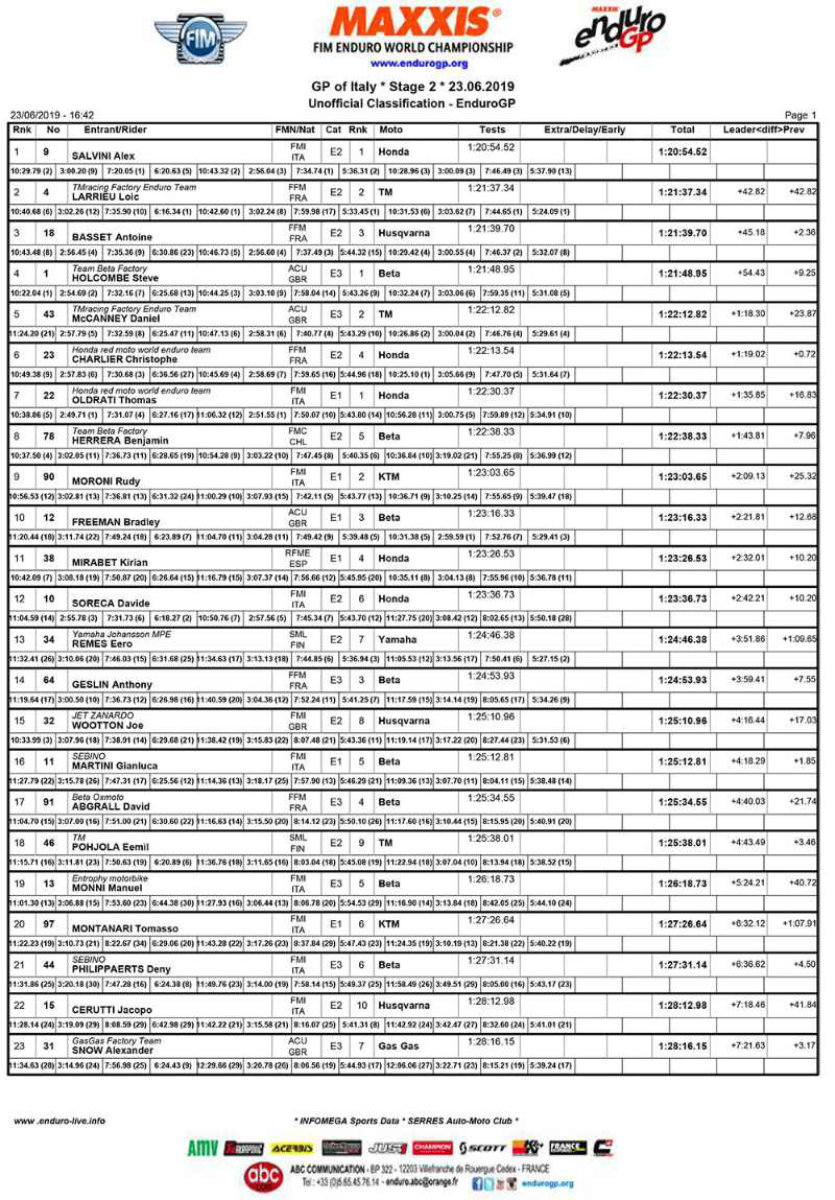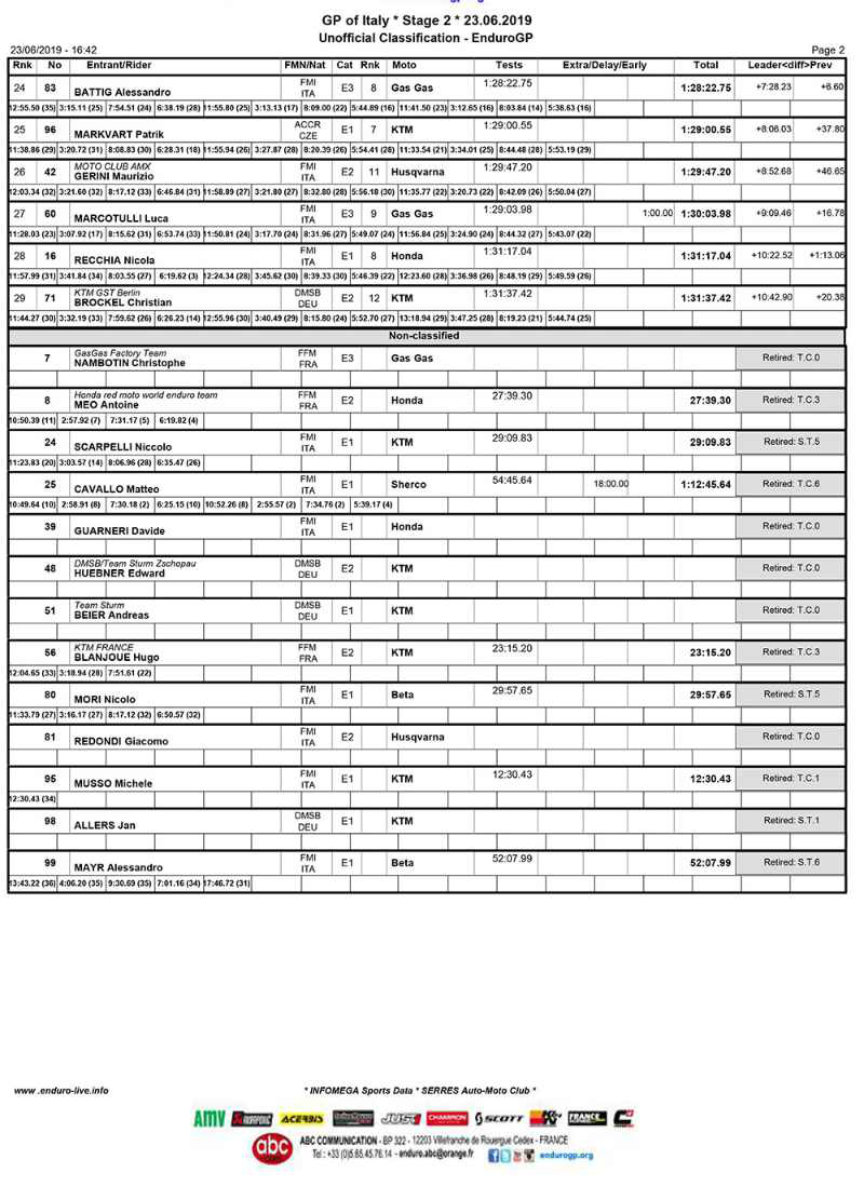 E1 results, day 2: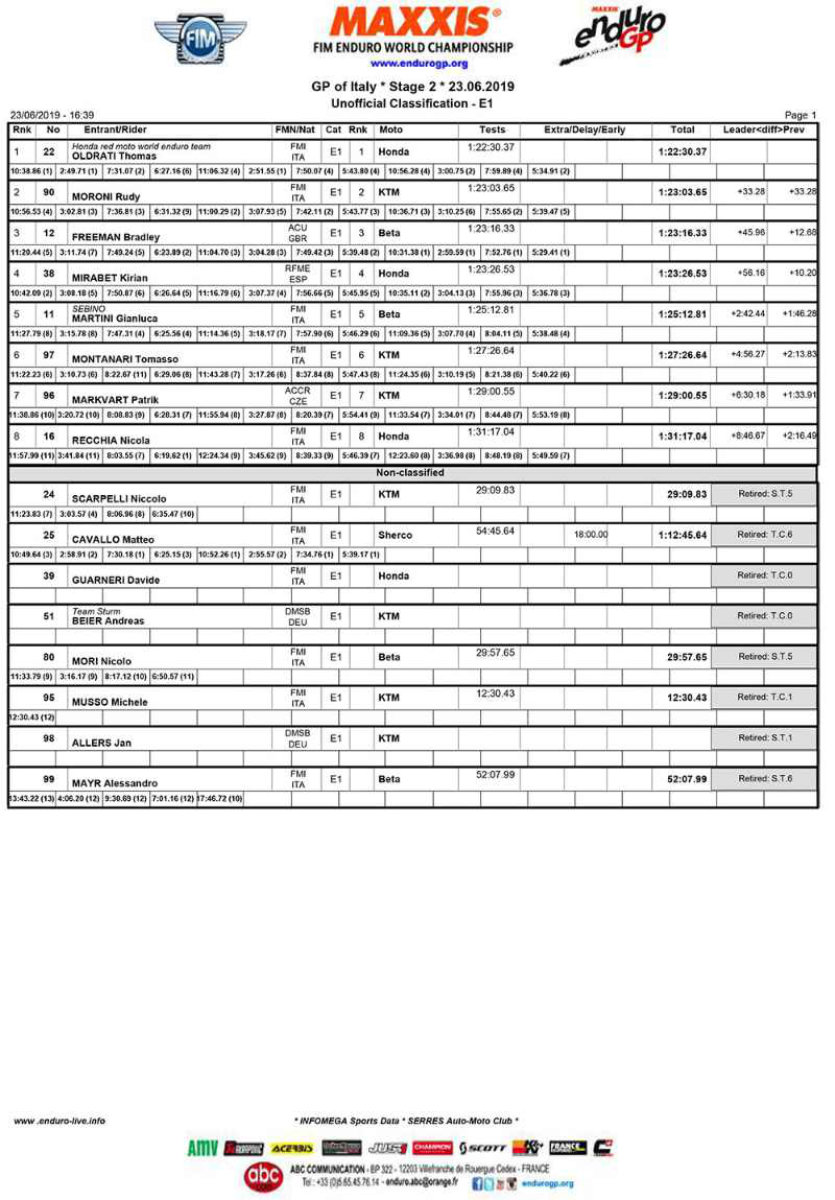 E2 results, day 2: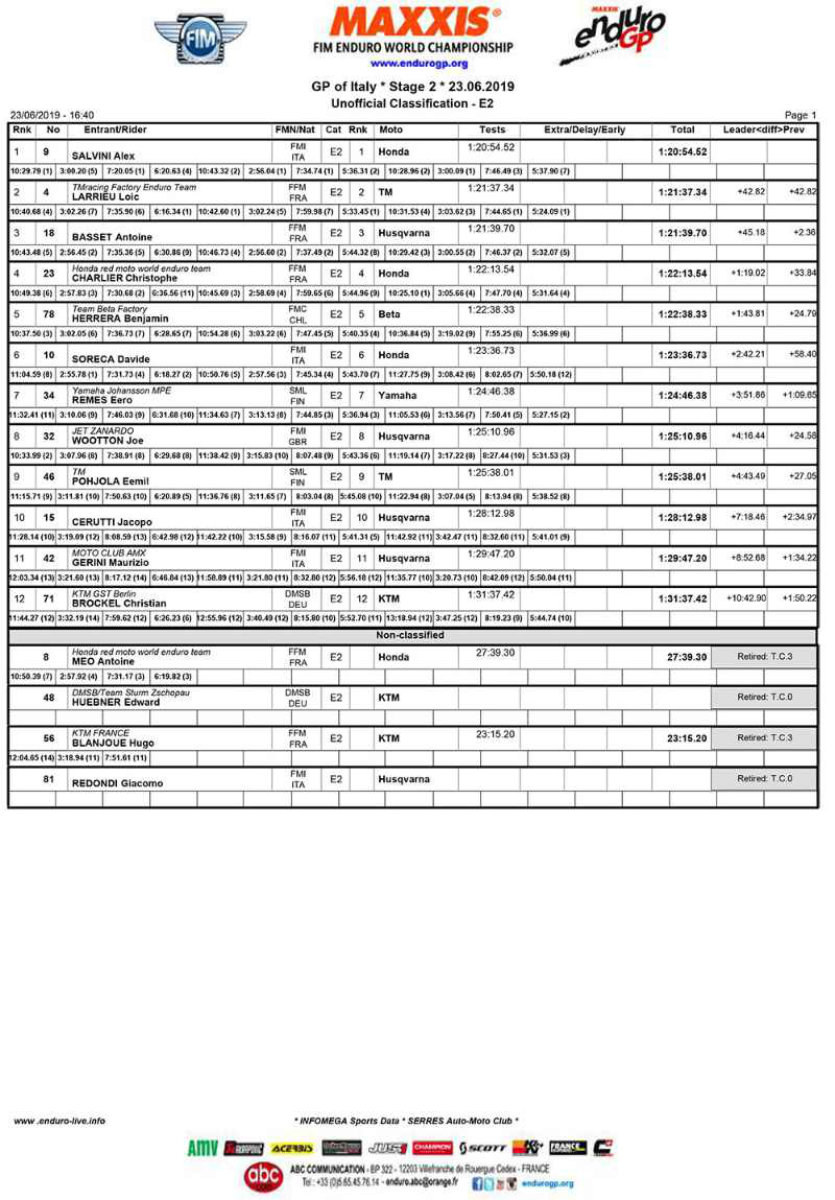 E3 results, day 2: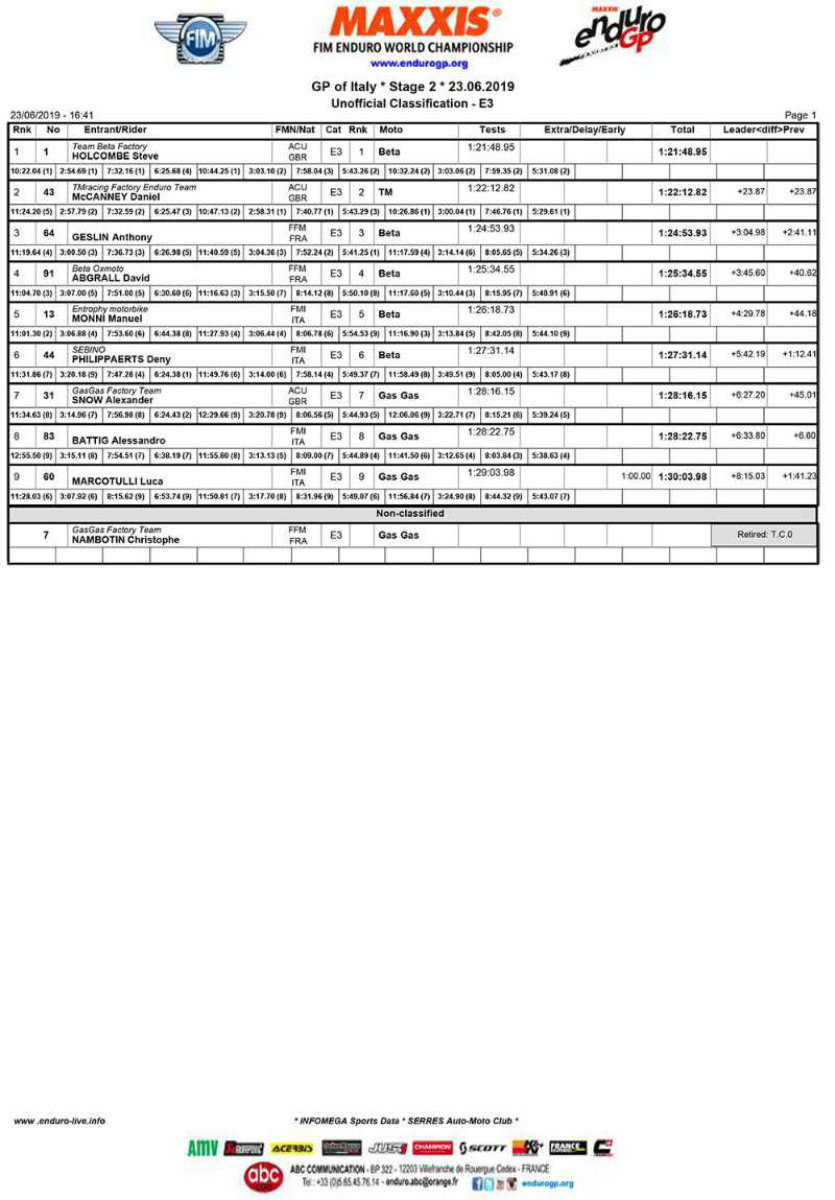 Junior results, day 2: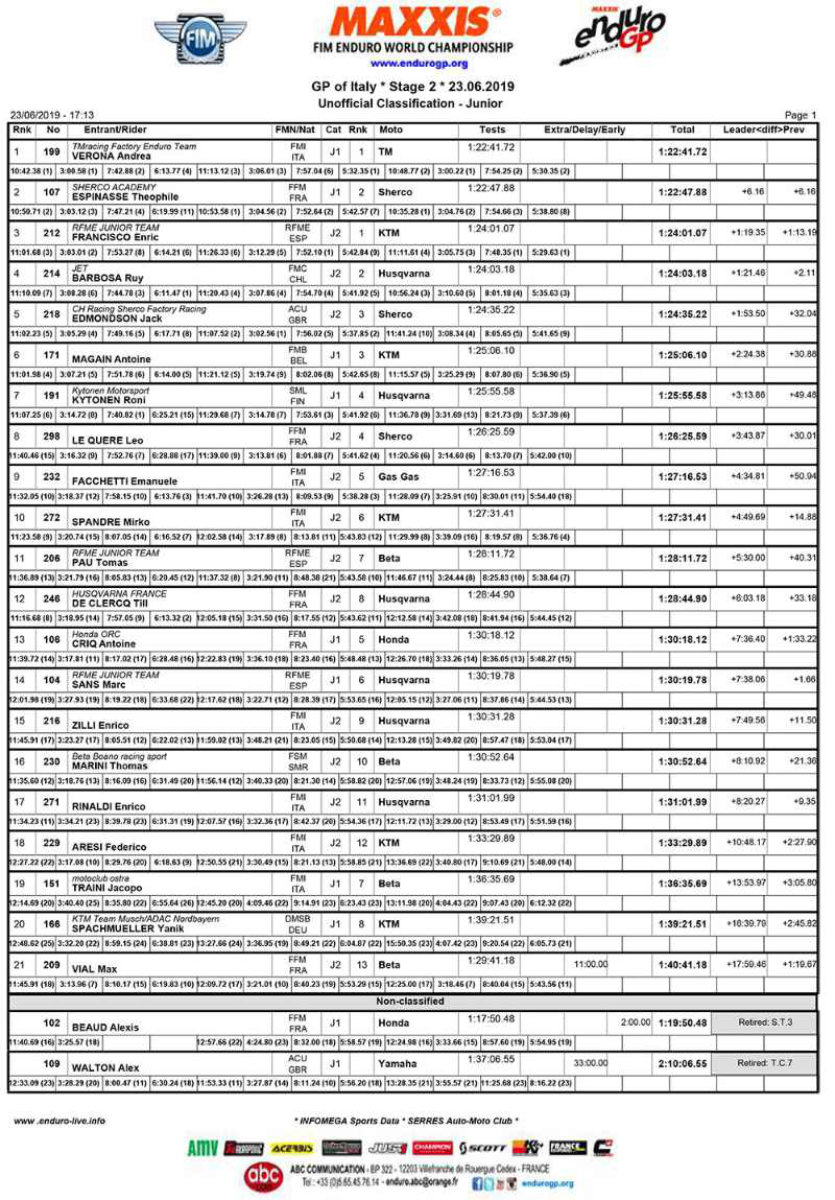 Youth 125 results, day 2: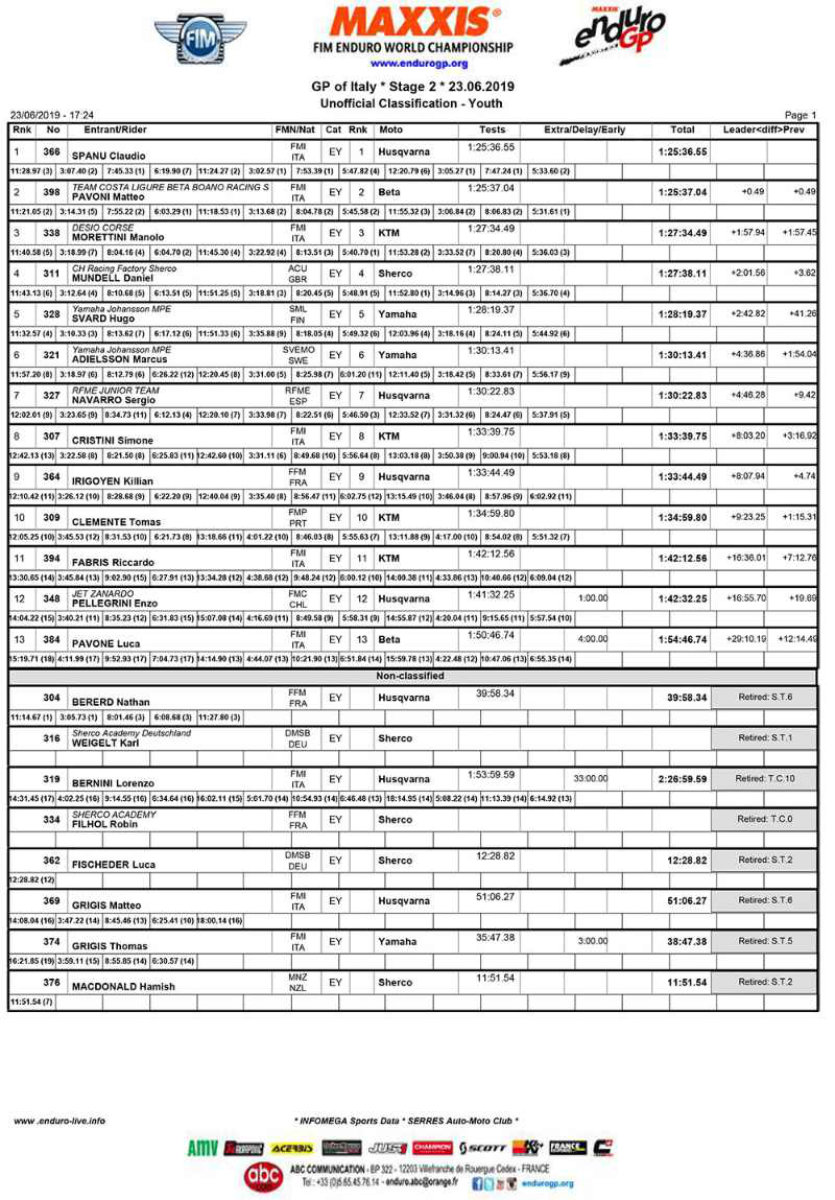 Open World Cup Senior class results, day 2: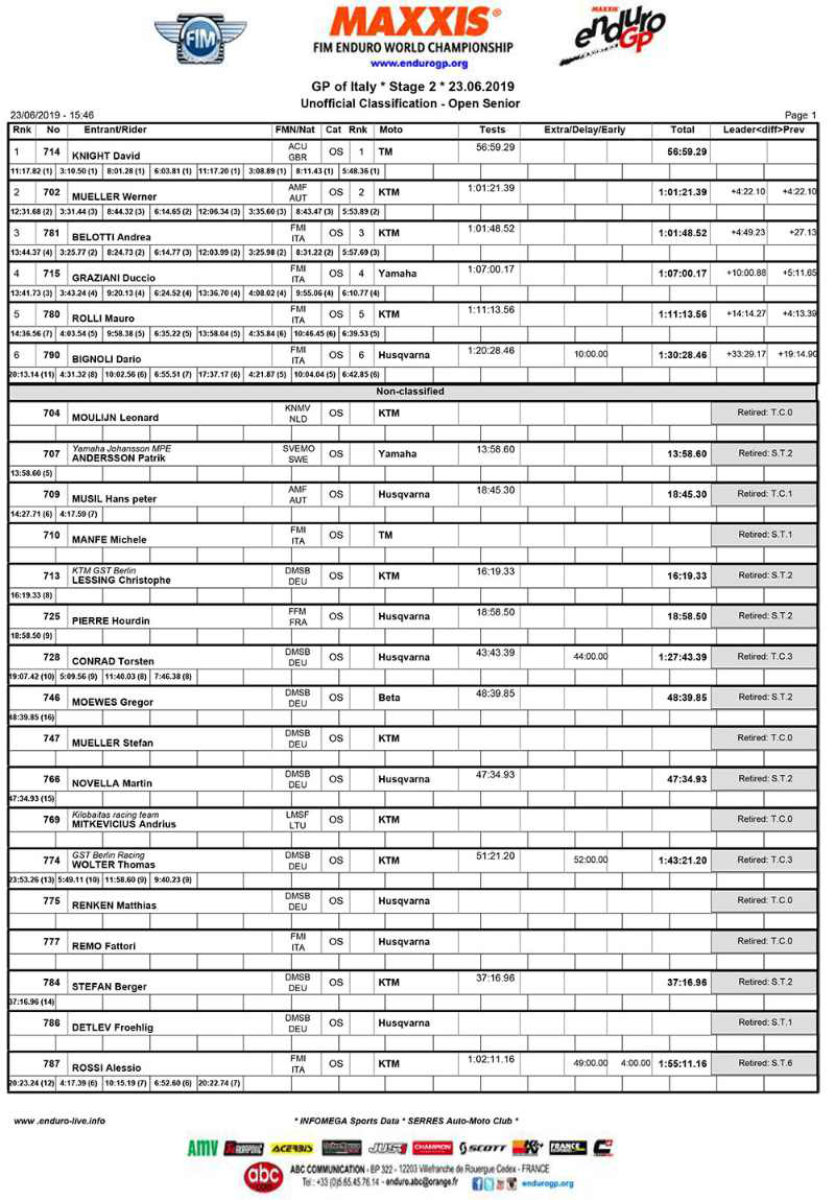 Open World Cup 2T class results, day 2:
Open World Cup 4T class results, day 2: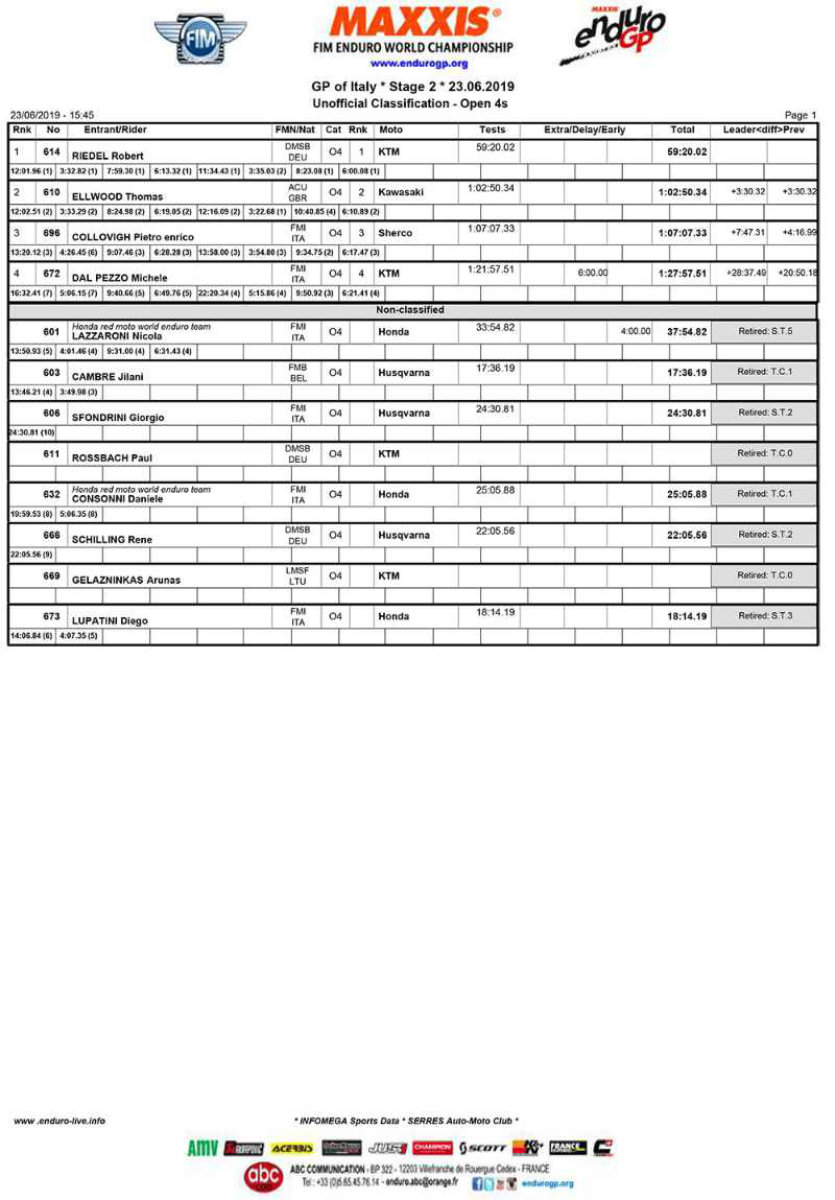 Photo Credit: Future7Media/Andrea Belluschi