Remes joins the European Enduro Championship party in Finland this weekend
Huge entry heading to Finland this weekend for the 2022 European Enduro Championship round will be joined by former world champions as Eric Willems and Dan Mundell resume the battle in Sipoo.
European Enduro is on a roll at the moment: super-competitive not just for the overall title but through the classes plus a strong of events and venues best characterised as "proper enduro".
This weekend promises to be no exception as the series heads to the penultimate weekend of the 2022 season in Sipoo, just 40 kilometres east of the Finnish capital Helsinki.
It is the chance for Belgian Erik Willems to regroup after technical problems with his Husqvarna in the last round cost a heap of points and allowed Dan Mundell and Dietger Damiaens to close the gap overall.
Championship points after round two: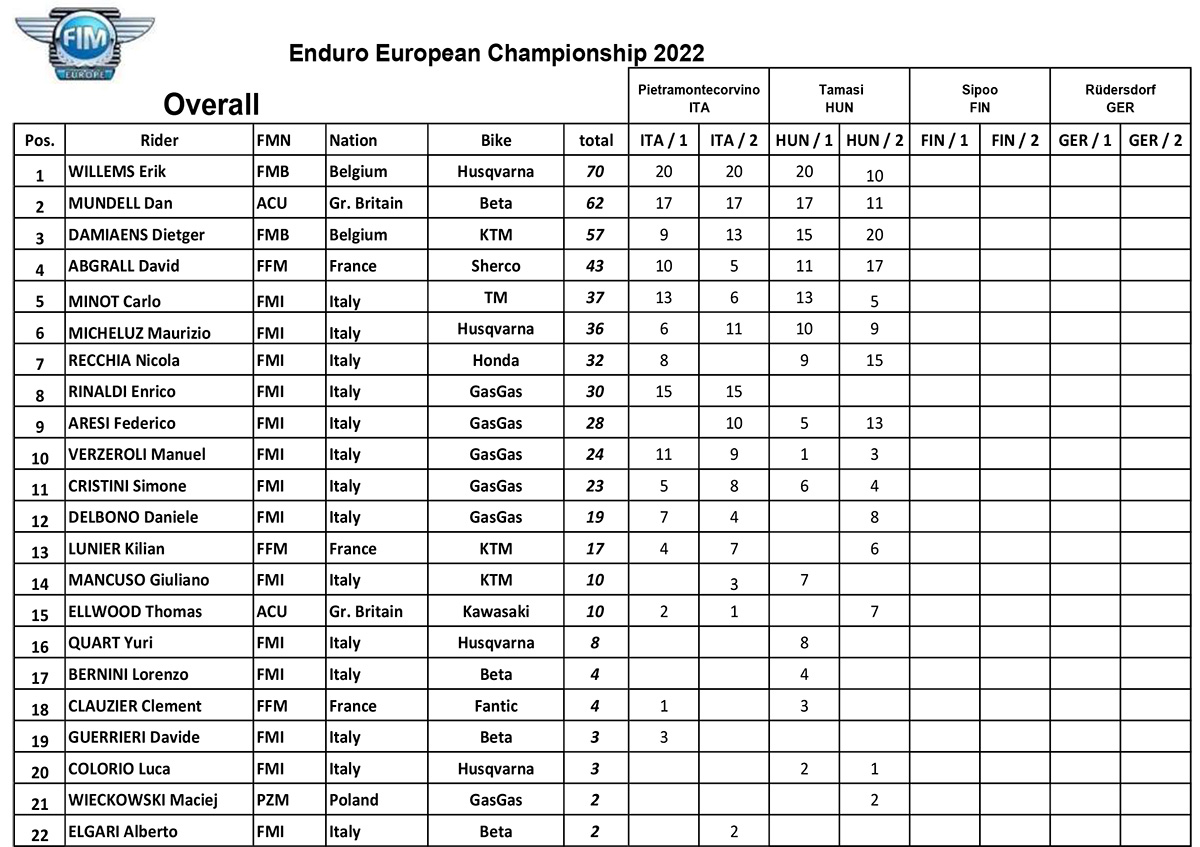 All the leading contenders this season will have some serious local and Scandinavian talent alongside them this weekend including 2019 European champ Eemil Pohjola, three-time world champion Eero Remes and enduro legend Marko Tarkkala competing in the senior category.
Eero Remes finally called time on his EnduroGP career this year but hasn't hung up his boots but has been racing the Swedish GNCC series.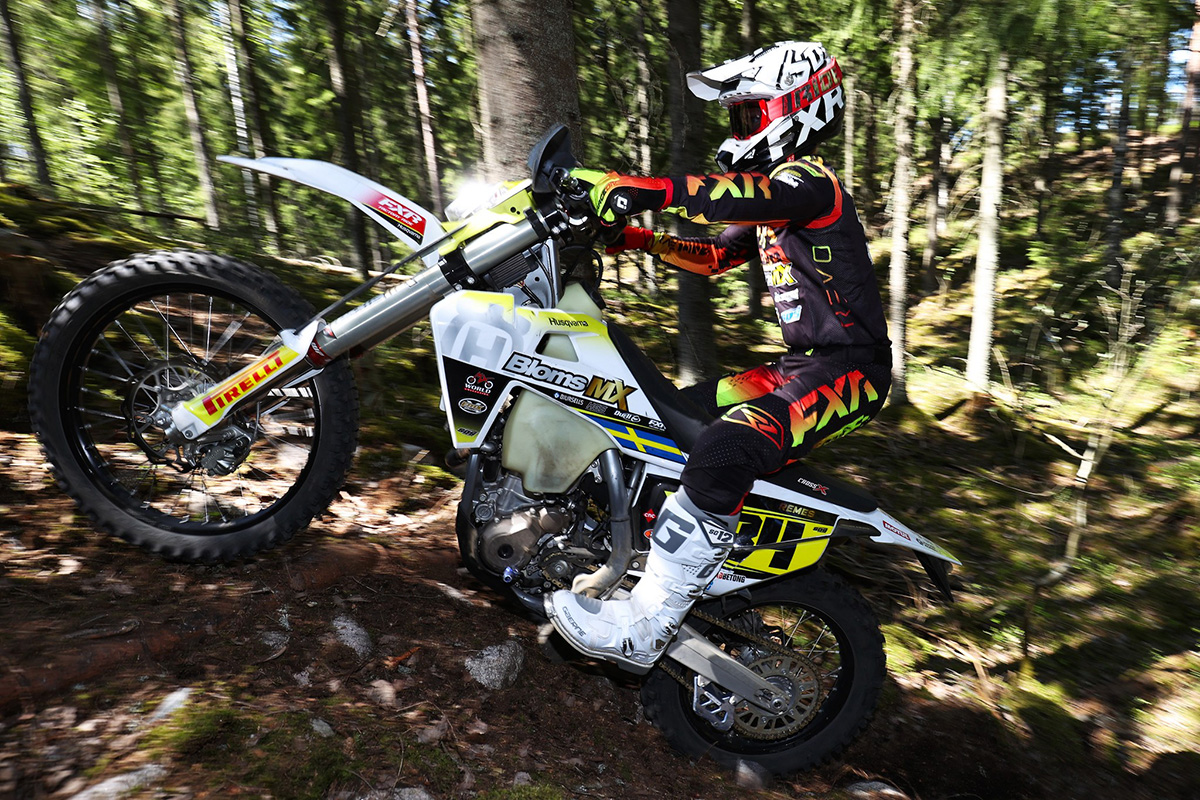 Sipoo race plan
Two days of racing will see riders face three special tests repeated, three times on both days with a 65km transfer. Two of the three tests are close to the paddock with two time checks both taking place inside the paddock.
The first special test is the Eleveit Enduro Test at around 5km with sandy and rocky terrain. That's followed by the Airoh Cross Test at just over 3km on sand and gravel, while the 3km 24MX Extreme Test is mud and roots.
Check the terrain and type of tests in Sipoo here (watch out for those rocks at the 5m mark!):
Holmes under the hammer
The Women's class contest will be a hot one in Sipoo also with championship leader Nieve Holmes defending her 100% winning record this season against stiff competition as always in northern Europe.
Women's points standings heading to Finland: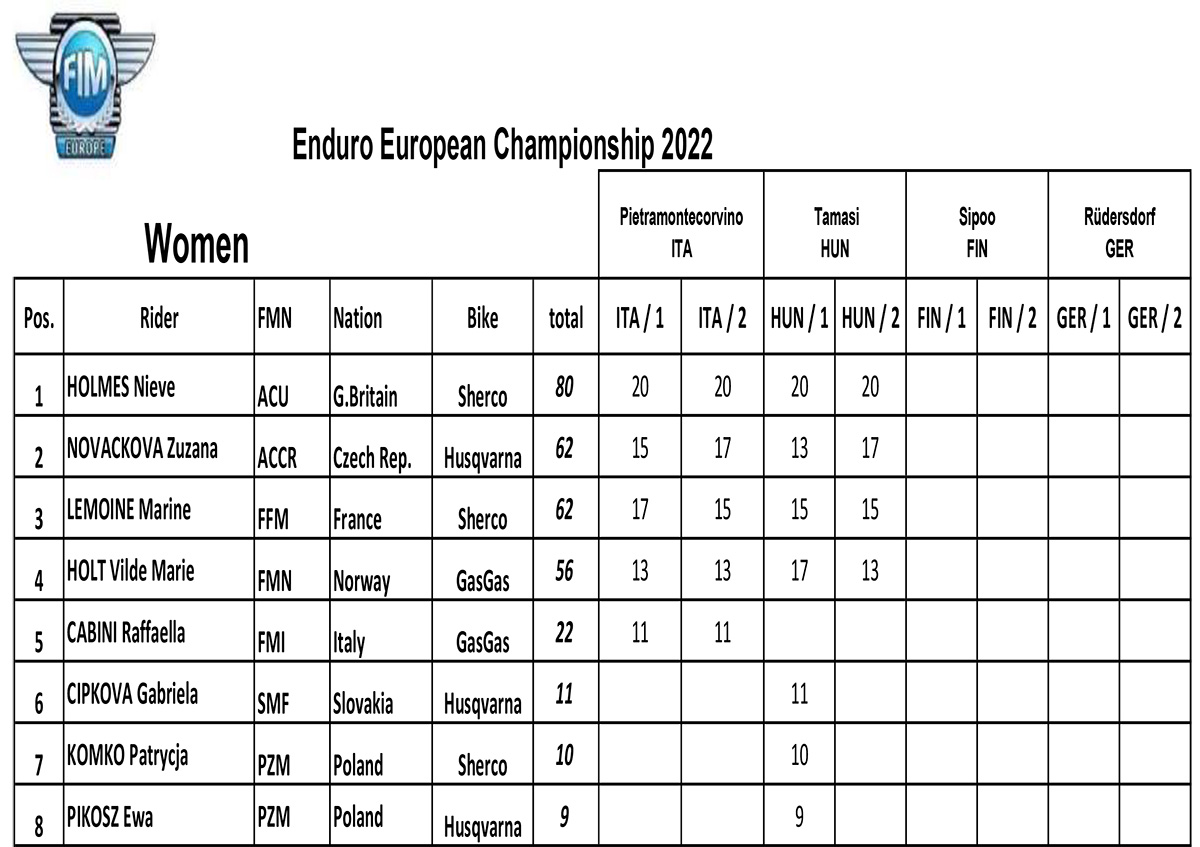 An official opening ceremony with all the riders will take place on Friday evening at 20:00.
More information including live timing over the weekend: www.enduroeuropean.com
Photo Credit: Robert Pairan + Jani Hovi | XRacing.fi