2022 European Enduro Championship: Eero Remes takes double win in Finland
Eero Remes takes advantage of the 2022 European Enduro Championship landing in his back yard in Finland to take a double day win ahead of Eemil Pohjola and Dan Mundell – series points leader Erik Willems maintains championship lead.
A mistake very early on in the slippery extreme test rocks on lap one cost eventual winner Eero Remes around 45 seconds over his rivals after the course dried out and the three-times world champion got back into the swing of the enduro tests.
Eero officially retired from EnduroGP at the end of 2021 and has been XC racing since but clawed the time deficit back to snatch the day win away from 2019 European Champion Eemil Pohjola by just under one second in the final test.
Things were more straightforward on day two though where Remes won all but one of the tests across the day to record a 45 second winning margin. "I'm happy with how I rode today." Said Eero after day two. "I made some mistakes in the second Enduro Test and I had to push a bit but in the end I still managed to win both the class and the overall victory."
The extreme test wasn't easy...
Results European Enduro Championship (round 3), day 1: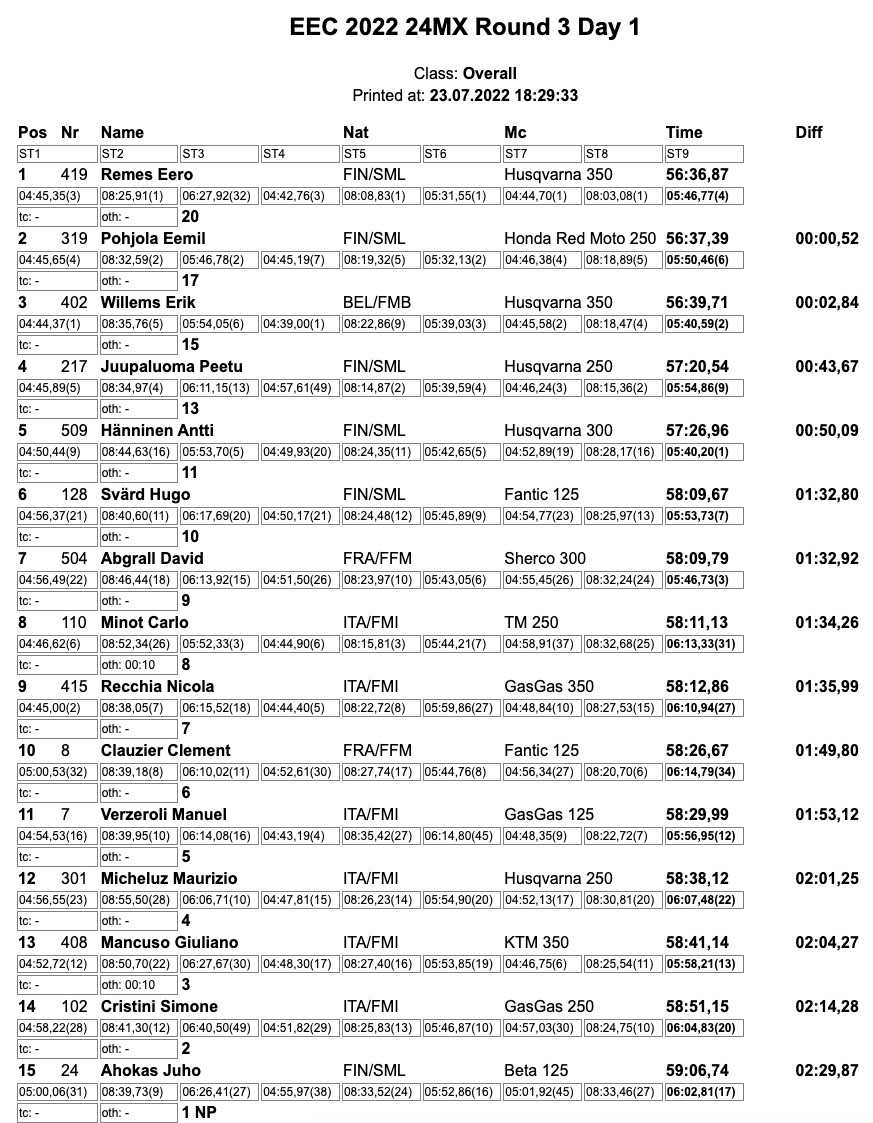 Results European Enduro Championship, day 2: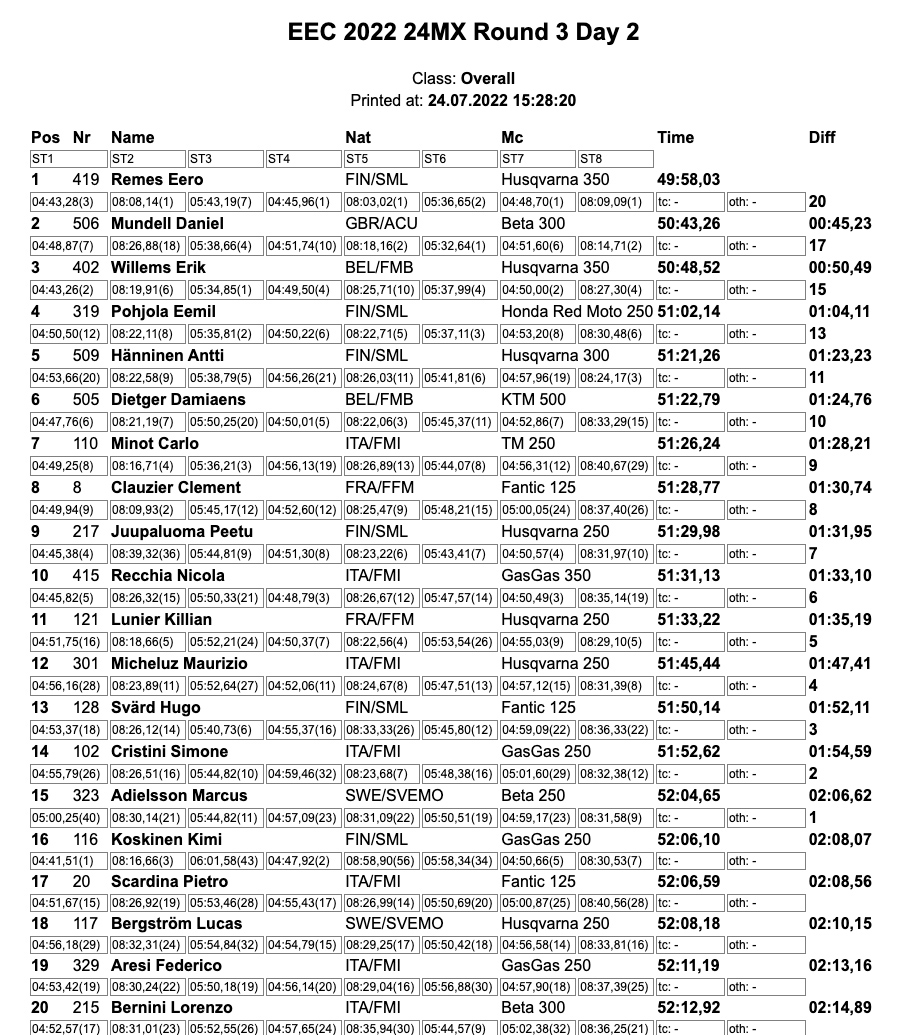 Willems leads with one weekend remaining
A 3-3 scorecard for championship leader Erik Willems was easily enough to maintain his points lead, not least because his closest rival, Dan Mundell, DNF'd day one.
In reality the results were tight for the Belgian who missed out on the scratch win on day one by just under three seconds behind Remes and Pohjola. He followed that with a virtual scratch P2 (if you discount the Finnish riders at this round only) by five seconds on day two behind rival Dan Mundell.
It was another solid weekend for the Husqvarna rider though who now has a 31 point advantage with two days of racing remaining in the 2022 season.
2022 European Championship standings after Finland: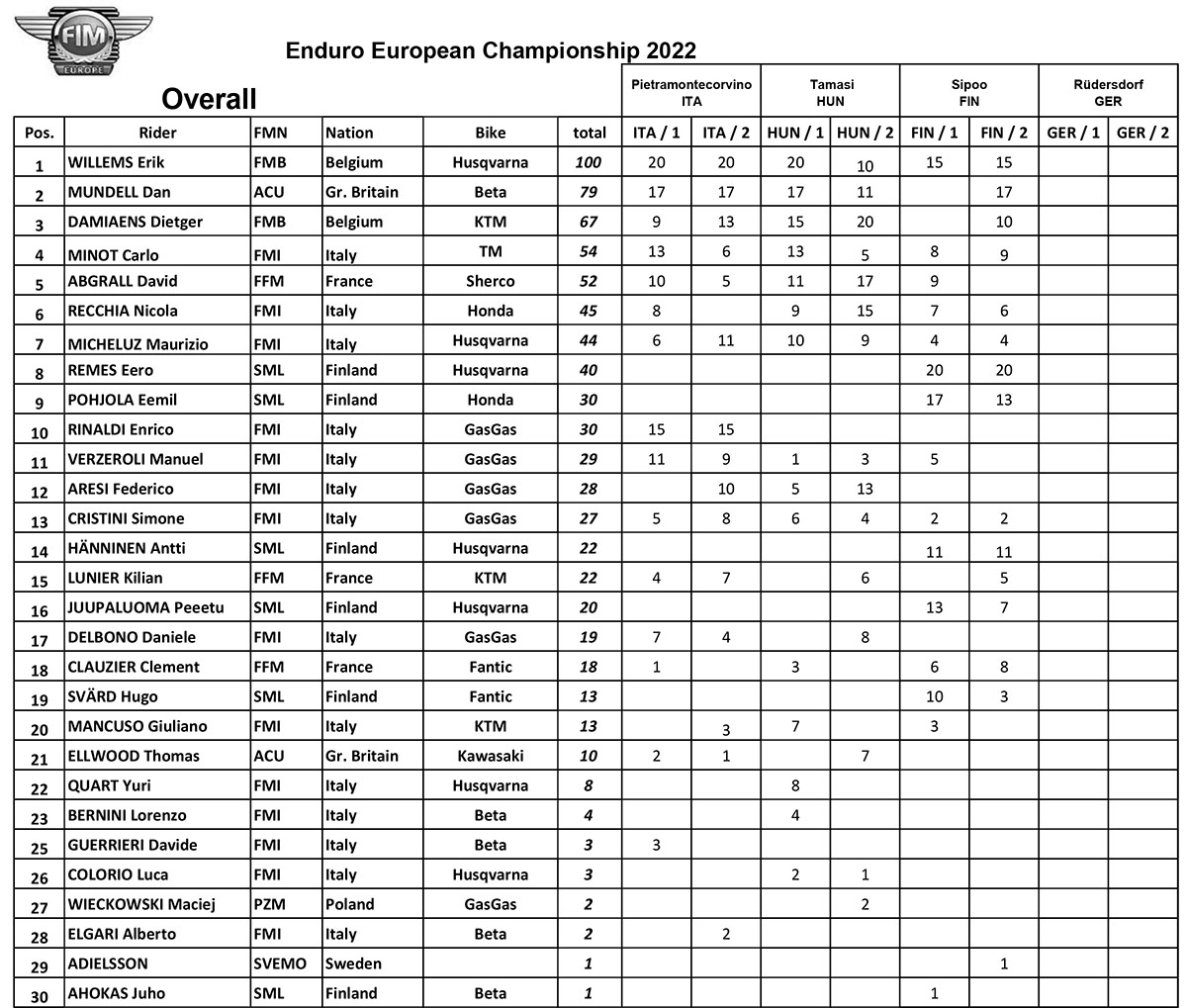 Spokes cut Mundell's weekend in half
An over-jump and hard landing on the opening cross test of day one cost Dan Mundell dearly this weekend. The result of the hard landing was a blown-out front wheel, 10 spokes went AWOL, and though he tried to continue, was forced to retire from the day.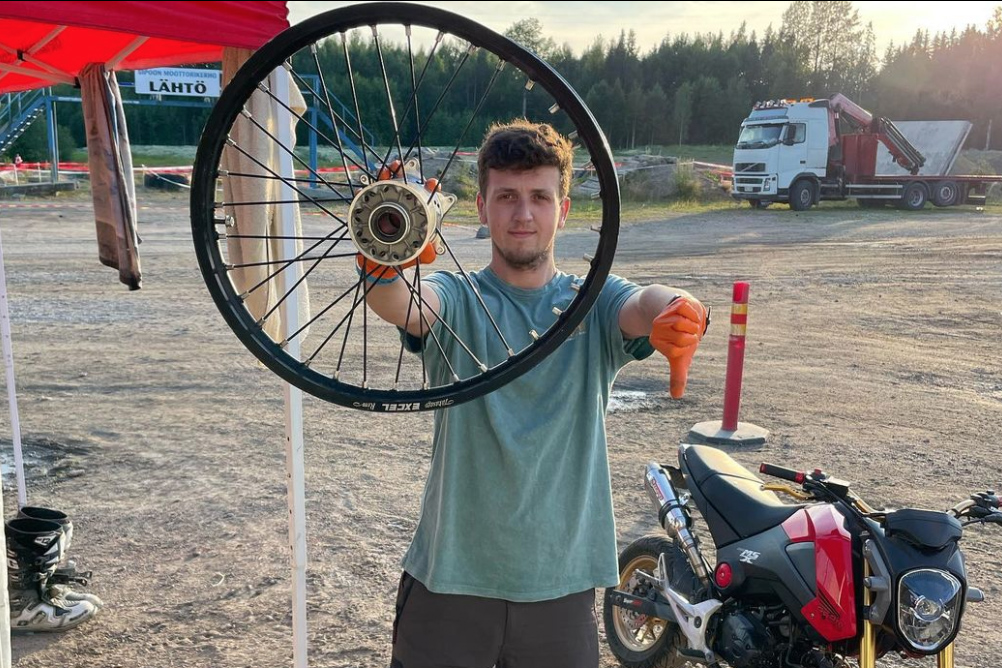 Mundell made up for it on day two however and showed why he is a title contender with a second placed result snatched away from championship leader Willems in the last test. The result was a virtual win behind Remes' and his obvious pedigree.
"After I had dropped out on the first day, I obviously didn't know the tests as well as the other riders, who'd completed three laps already." Said the Beta UK rider.
"For me, especially the first lap was difficult because the tracks had changed in the loose ground, which I couldn't take into account before. But every lap went a bit better and I made the best of a bad weekend."
Finnish riders take advantage on home soil
The ranks of Finnish riders at the Sipoo round used their home advantage on both days, not just Remes who lives 20 minutes from the venue. Day two was closer as the international riders got used to the conditions but still the top places were awash with locals.
Remes was joined in taking the overall and E2 class win by Peetu Juupaluoma winning the Junior 2 class, 2019 European Champion Eemil Pohjola the E1 class (and almost the overall on day one) and Marko Tarkkala in the seniors ahead of the series class leader Italian Alessandro Rizza.
Holt and Holmes share day wins in Women's class
The Women's classification saw Norway's Vilde Marie Holt stand on top of the podium for the first time in her career after a 2-1 scorecard for the weekend. Battling with championship leader Nieve Holmes, who's chain reportedly jumped off three times during one stage, the pair were nip and tuck in what turned out to be another tough course for the female riders.
The pair were not alone in finding the course a demanding one. Thankfully for some, the distance for the women was shortened by one lap on day two.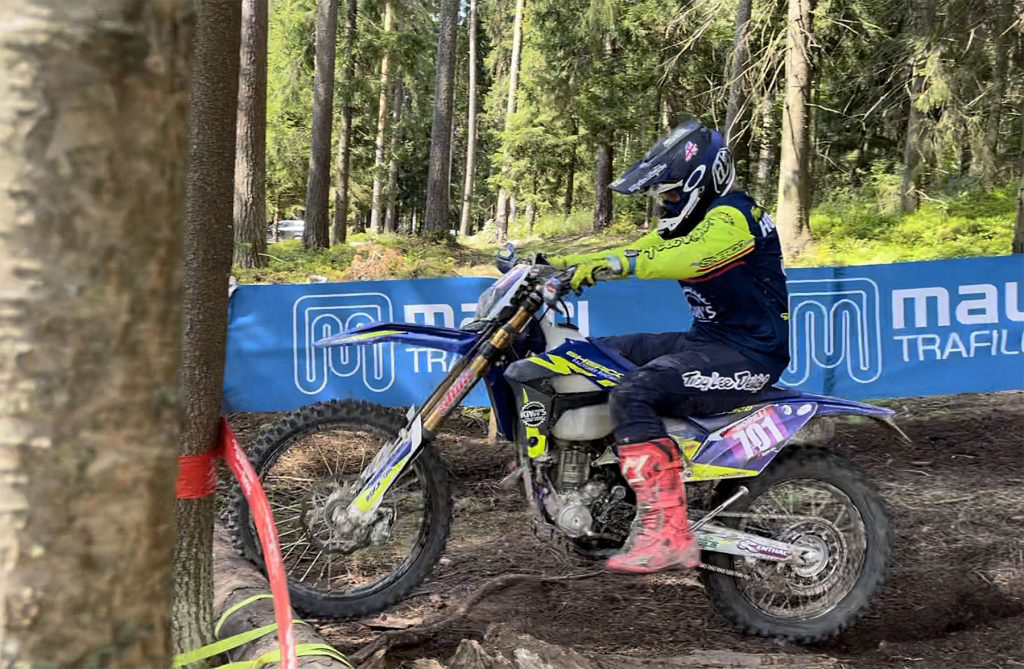 Holmes was happy with her continued points lead with one weekend in Germany remaining this season: "A very tough race with a tricky transfer and tight time schedule made for a physically and mentally tiring race." Explained the Sherco rider. "Today was tough for me after a crash yesterday which resulted in aggravating an existing injury, so I can say I'm happy to finish P2 on a bad day.
"I'm really happy to have extended my championship lead this weekend, with some valuable points earned and only one round left to go. Looking forward to the final round in Germany in October!"
The European Enduro Championship heads to Waltersdorf, Germany for the final weekend's racing on October 29-30.
More information: www.enduroeuropean.com
Photo Credit: Robert Pairan + Enduro European Championship