British Extreme Enduro Championship: Extreme Ravines win for Will Hoare
Video highlights and top 20 results from the 2023 British Extreme Enduro Championship round two at Extreme Ravines where Will Hoare took a 10 minute victory margin over Richard Moorhouse and Jack Price for a GASGAS podium lock-out.
After masterminding the opening round of the 2023 ACU British Extreme Enduro Championship at his own track at Wild Willy's Extreme, Eurotek GASGAS rider Will Hoare swapped knocking in pegs to standing on them at round two.
The notoriously course at Helmsley isn't the most technical but the hills in the Ravines are merciless. Hoare topped the all-British list of riders, some of which will be heading for the opening round of the Hard Enduro World Championship in Serbia next week (May 17-20).
2023 Extreme Ravines results (top 20):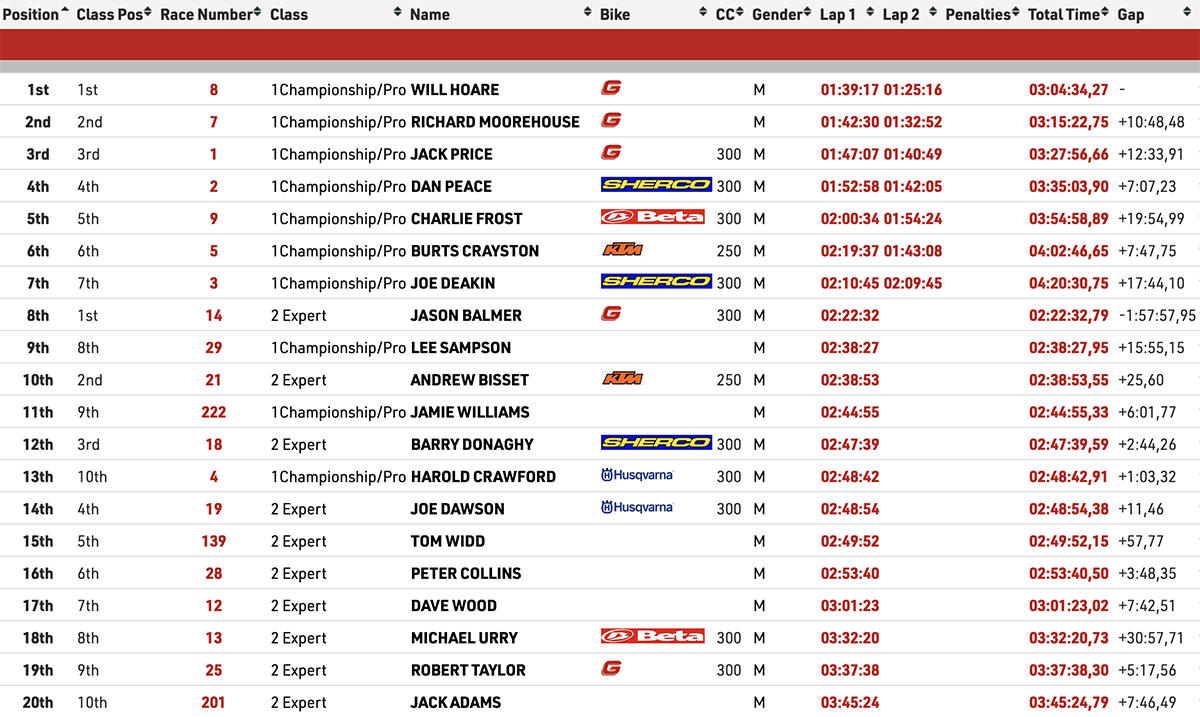 Video Credit: Enduro Station