Mario Roman wins The Bahusian extreme enduro 2020
After a five month break from his last race Sherco rider Mario Roman showed he hasn't lost any of his riding after topping The Bahusian extreme enduro – Eddie Karlsson and Aleksi Vilkko rounded the podium.
Spaniard Mario Román flew all the way from Mexico to race The Bahusian extreme enduro in Sweeden and took home the win in front of last year's winner Eddie Karlsson, who finished second more than 20 minutes behind Román. Race conditions came handy for the Sherco rider as temperatures were unusually high for the Swedish summer with even dust making its appearance.
https://www.facebook.com/100001564505521/videos/pcb.3416525268409590/3416521341743316
"I'm so happy to have been able to race here in Sweeden," said Roman. "I wasn't sure if my rhythm was going to be on point after five months without any races. 4 hours and 10 minutes have taken a toll on my body, especially on the last lap, but I made it through with no trouble so I'm happy."
2019's winner, Eddie Karlsson was the only rider to complete the same number of laps (10) than Roman, with Beta Finland rider Aleksi Vilkko rounding the podium.
The Bausian extreme enduro results: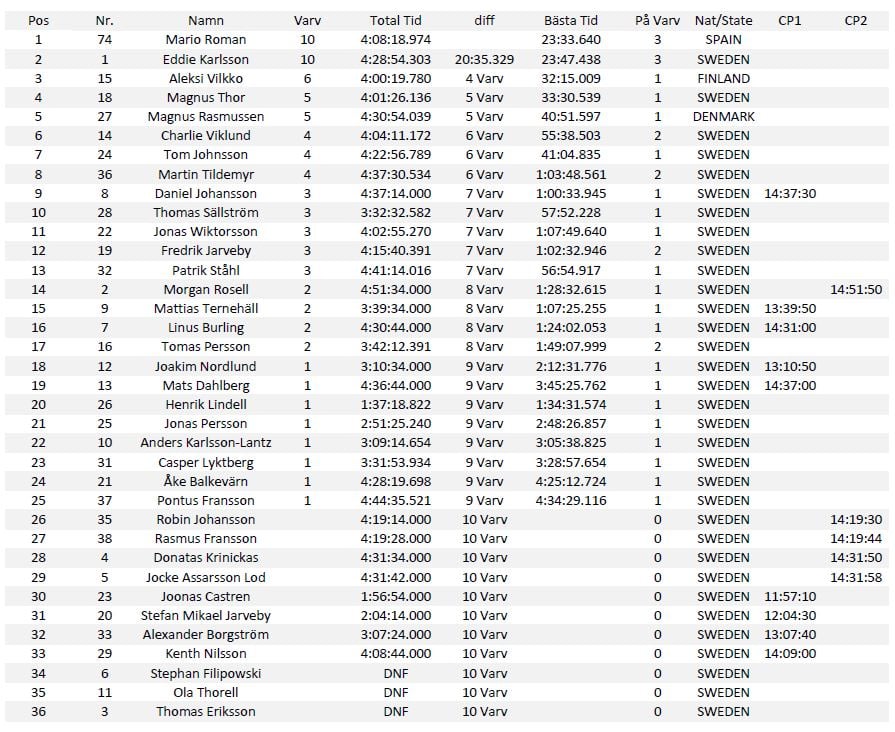 Photo Credit: Henri Blom | Stenungsunds MS
Video Credit: Anna Haglund