Pol Tarres moves to Yamaha – Spaniard to race two-stroke YZ in Hard Enduro
Hard Enduro specialist and creator of some of the most gobsmacking videos online, Pol Tarres will move to Yamaha for 2021 racing a two-stroke YZ in the new FIM Hard Enduro World Championship and continuing his Adventure bike antics on the Tenere 700.
Pol Tarres is well known as an Extreme and Hard Enduro specialist competing in some of the planet's toughest events in what was the WESS Championship in recent seasons. Notorious for his videos scaling buildings, making huge gap jumps and generally doing the impossible, during 2020 and the lull in WESS races, Pol then dropped a series of pretty awesome videos on a Yamaha Tenere 700 Adventure bike.
When Tarres announced he was parting ways with the TTR Oficine Rigamonti team, the Italian squad which has supported him in WESS and SuperEnduro World Championship for two seasons, it left us wondering 'what next?'
Enduro21 caught up with Tarres at his home in Spain to get a better handle on the extreme enduro star's next move…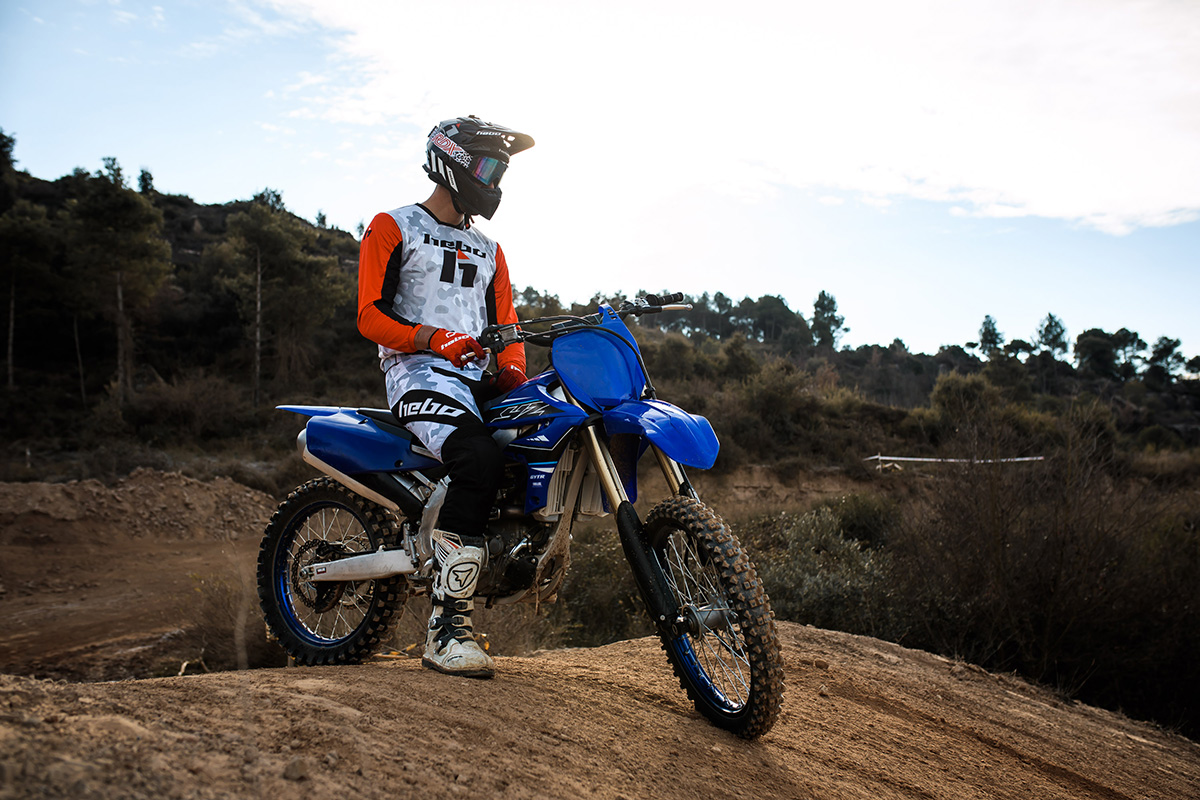 Hi Pol, your announcement about leaving the TTR Oficine Rigamonti signalled a change, what is going on?
Pol Tarres: "I'll race with Yamaha. I have signed a deal with Yamaha Europe, at an international level, to race the Hard Enduros and the SuperEnduro World Championship, as well as being an ambassador with the Ténéré 700 around the world.
"I will also do some videos and content for social media, most likely I'll also race a rally. I will also race some Spanish National Enduros and other popular races, like the Bassella Race for example, to show what this bike is capable of."
Which model Yamaha will you use for the Extreme Enduro?
"Right now, Yamaha is not really into the Extreme Enduro scene and that's why they wanted someone to race this discipline to get the brand into it. I'll be racing with a YZ 250 especially tuned for it. If we think we need a bit more power will bore it to 300cc, but I think that we'll have enough with the 250."
Will you be in a Factory Yamaha team?
"They have given us some freedom in that aspect, we have created a new team, the 'Yamaha 13 Pol Tarrés Team', the number 13 is the one I have used during my whole career. We'll tune the bike specifically for hard enduro and SuperEnduro according to the needs of each race and discipline.
"You don't need a big team for these races, a sprinter van is enough to fit everything required. The most important thing is to be surrounded by a great team and people you trust."
Have you already spent much time on the Yamaha YZ bikes?
"Not much yet, but we already know the bike. We have a deep knowledge on it and we know in which areas we have to work on and what adjustments we have to make. I have a bast experience racing hard enduros and SuperEnduro so it won't be too hard, I think we can be a surprise in more than one race. We still have to see how everything finishes and we'll announce the main sponsors in a short while."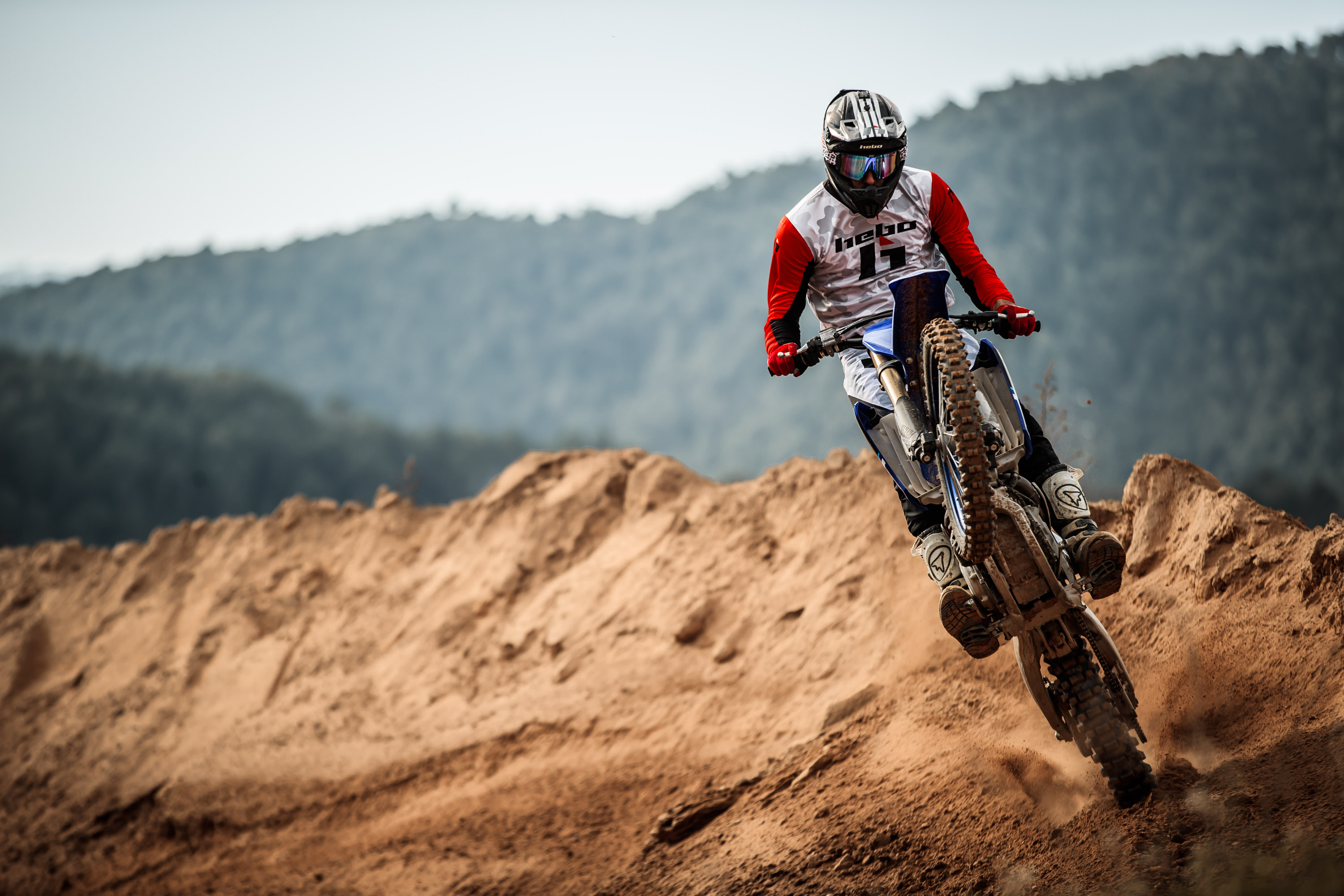 You'll be combining racing with being an ambassador for Yamaha on the Ténéré 700… it looks like the videos you put together caught the attention of Yamaha?
"Yes, together with the Echevarría brothers and their company, The Who, we decided to create quality content with the Yamaha Ténéré. It was a personal investment that end up working well, not only on social media. Javi (Echevarría) knew that this content would attract many views.
"The Dominicana or The Seeker videos caught the people's attention, as well as Yamaha's. We still need to consider the calendar, but we have been invited to some races and most likely we'll do a rally with the T7 as well as some popular races like the Bassella Race and national enduros to show the people what can be done with an adventure bike, as well as doing video and photo sessions."
You'll need to do some videos as well as preparing for the new Hard Enduro World Championship?
"(Laughs…) Even if it looks easy, it's not. For example, for The Seeker video we started doing some easy things and then everything stepped up as we were gaining confidence with the bike, we end up doing jumps and things that seem impossible with an adventure bike. Normally we try things three times maximum because it's physically exhausting and you have the risk of getting it wrong and getting injured.
"The first time we were worried about breaking the bike but once Yamaha saw what we were doing they give us the Ok to do anything we wanted. The bike weighs twice as much as a normal enduro bike, it has a lot of inertia and the suspension is not prepped to do such big jumps like on a trials or enduro bike."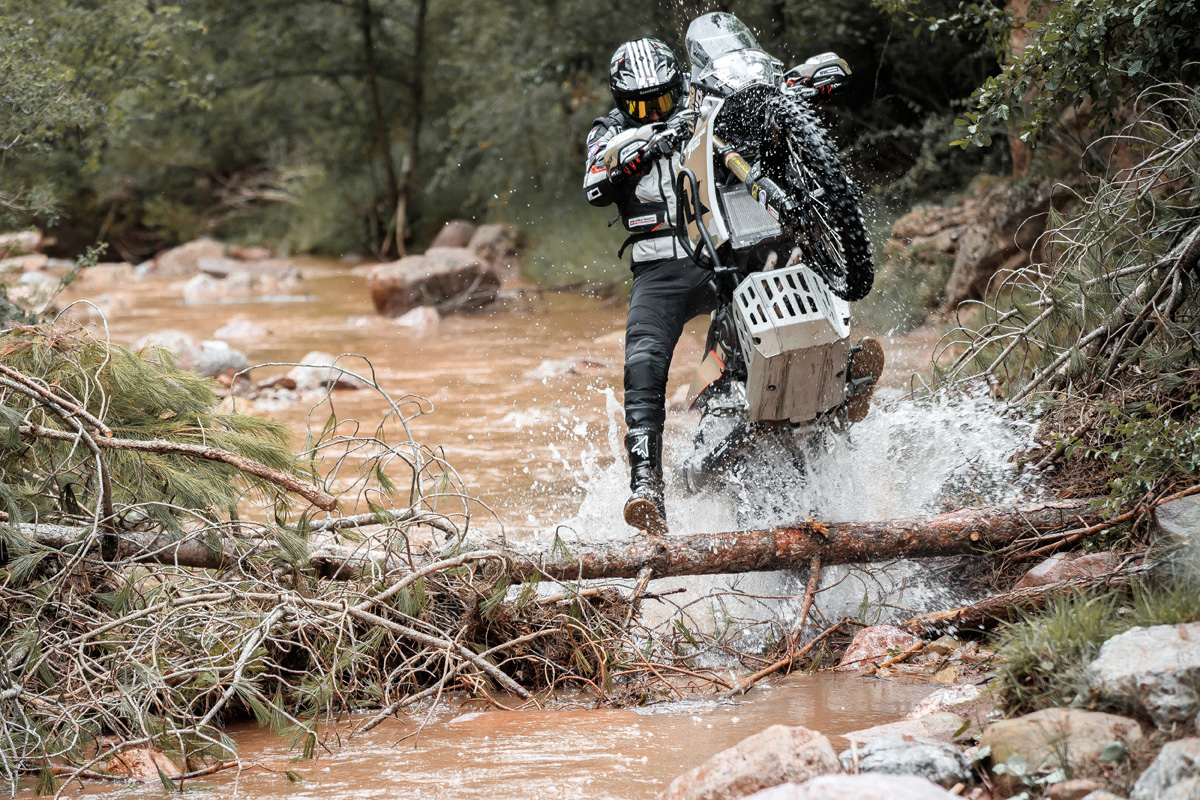 The videos for social media have really changed your life. It must feel good?
"Yes, it does. We started doing the videos and since then everything has grown, we have big sponsors now, which I hope I can announce in the near future… the adventure market is really big and it has grown a lot during the last years, loads of brands have been interested what we are doing.
"You can't imagine how many phone calls I had to make training schools and take part in races after they saw my videos. The market is growing and we have been the first ones to address it with these videos, so we have the advantage."
Photo Credit: Javi Echeverría