GNCC Results: Kailub Russell in beast mode at John Penton 
FMF KTM Factory Racing's Kailub Russell took his 66th career XC1 Open Pro victory in supreme form to finish a comfortable minute clear of Josh Strang at the 2020 John Penton GNCC.
Racing at his "family farm" in Millfield, the seven-times GNCC champion had home support behind him all the way in what will serve as his last pro performance at Sunday Creek Raceway in Ohio.
After taking the holeshot Russell let his KTM teammate Ben Kelley through to the lead after a minor crash before getting back in front again on lap two. From there Kailub set about pulling an impressive lead for a comfortable win. With six rounds remaining Russell holds a 33-point lead in the 2020 XC1 Open Pro Championship.
https://www.instagram.com/p/CCBt3ftDC83/
Kailub Russell: "It's awesome to get the win in front of family and friends cheering me on at the family farm. I felt really good, so I put the hammer down and tried to gap those guys. Knowing this was the last time cruising around for a win here at the professional level, I definitely was able to soak it in for a minute. I had a nice little lead and I was able to cruise it on in and enjoy the last mile or so."
2020 John Penton GNCC results: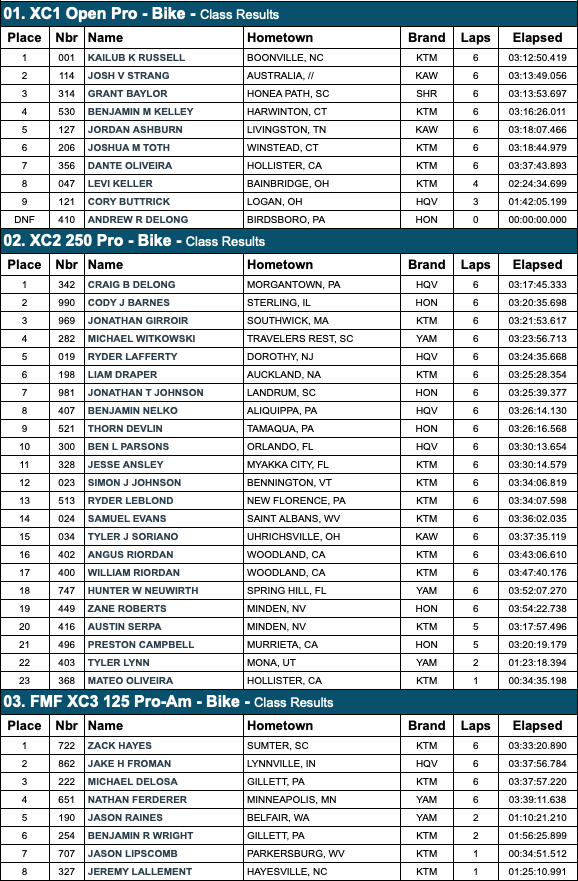 Strang and Baylor battle to the flag
Babbitt's Online/Monster Energy/Kawasaki's Josh Strang got a solid start and completed lap one in third before moving into second on lap three. Strang pushed for well-over three hours of racing, fading on the final lap in hot conditions to reach the chequered flag just four seconds ahead of third place. Strang continues to hold second overall in the National Championship standings, 33 points adrift of Russell.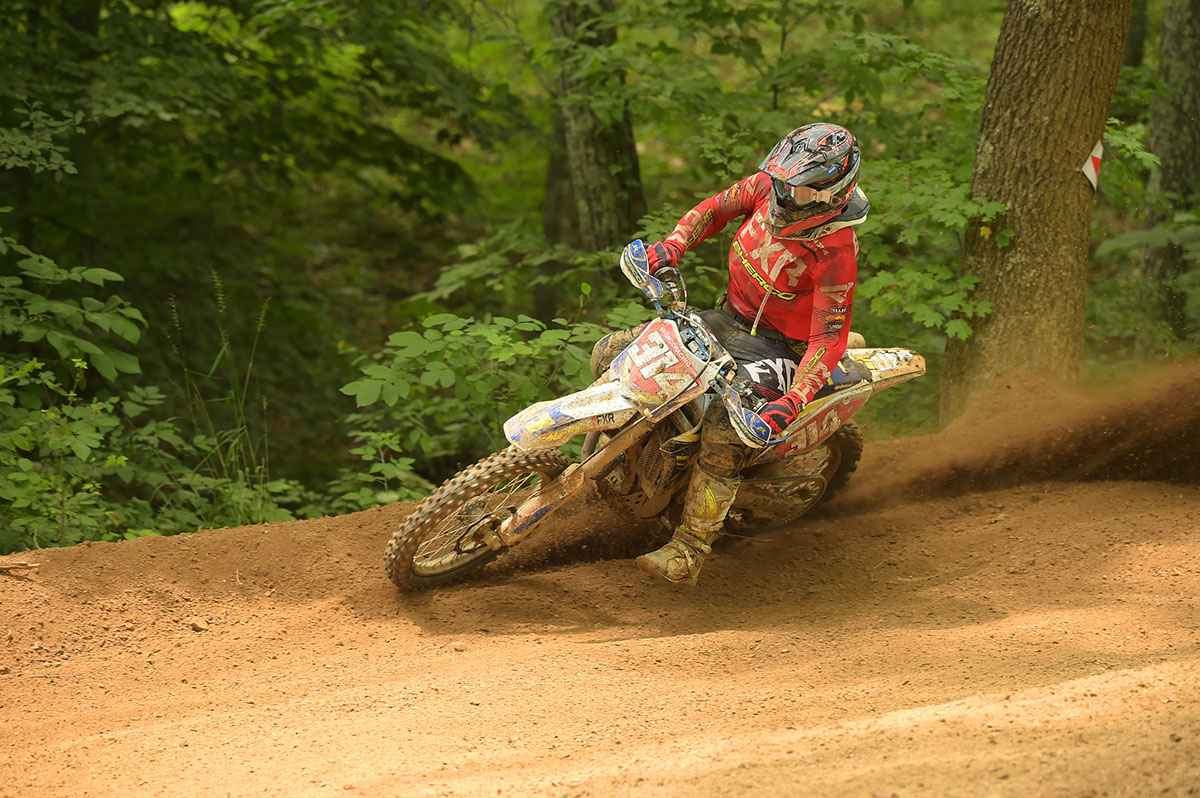 A top five start proved good for FactoryONE Sherco's Grant Baylor who was on a mission for a podium spot after the disappointment of a DNF last time out at round six. Baylor was into third overall by lap three and pulled well-clear of the XC1 field to end a close third. If it was not for a small get-off on the final lap Strang may well have had a harder time keeping hold of that P2 spot. After seven rounds of 13 scheduled Baylor sits fourth overall in the XC1 Open Pro standings.
XC1 Pro class championship points after round seven: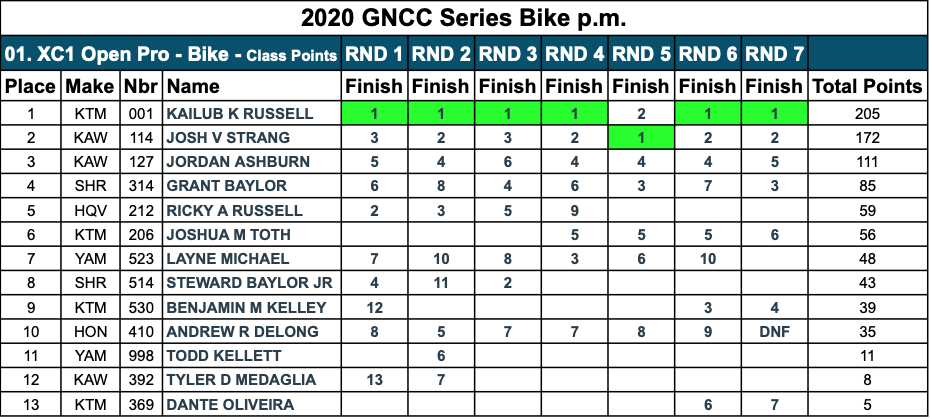 XC2 Pro switches back in favour of DeLong
The XC2 250 Pro class championship took yet another turn around thanks to Rockstar Energy/Factory Husqvarna Racing/Kari Resources' Craig DeLong taking the class win at John Penton. Finishing fifth overall on the day, DeLong was arguably more impressive than Russell had been in the XC1 class with over two minutes margin of victory. This was DeLong's third win of the season, which moved him back into the points lead after previous leader, Mike Witkowski could "only" finish fourth in class and 10th overall.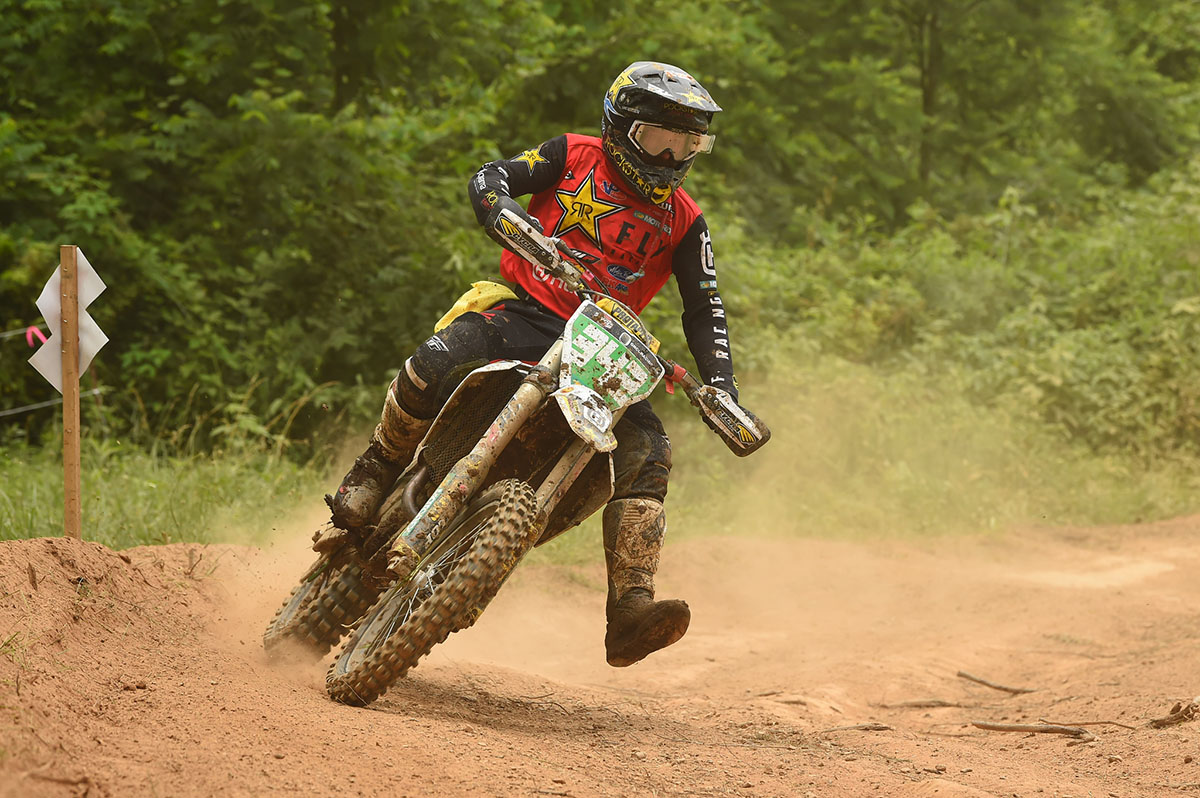 Factory Beta USA's Cody Barnes took his first podium finish of the season in XC2 class with second place. Barnes had a great jump off the line and set himself up in the third place position and moved into second by lap three and made it stick.
Trail Jesters KTM's Jonathan Girroir had to work for a podium finish after beginning the race back in fifth place. Girroir made his way through the pack to earn a top three spot and now sits third in the XC2 points standings, six points behind Witkowski and very much in the three-way fight for the championship.
XC2 championship points after round seven: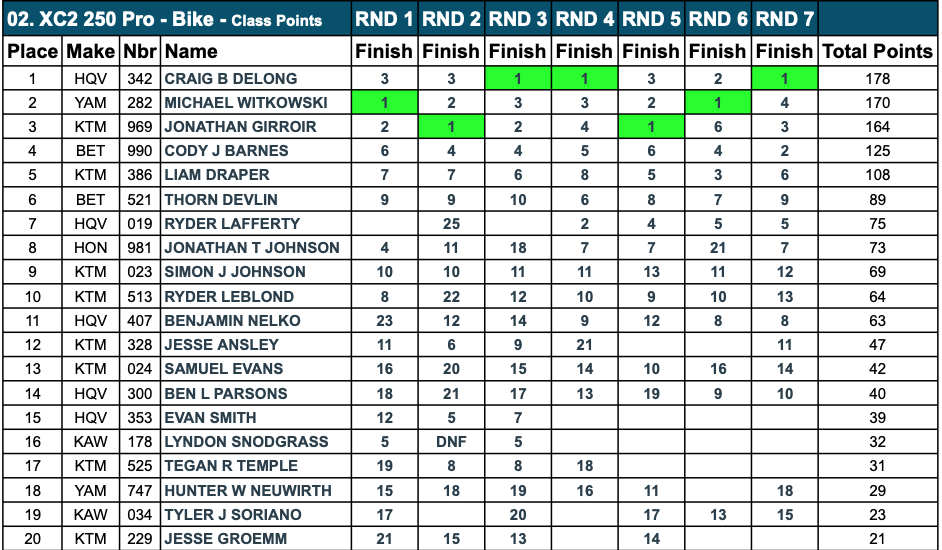 Becca Sheets takes sixth win of 2020 in WXC
BABS Racing Yamaha/Maxxis' Becca Sheets came through to earn the WXC class win but had her work cut out placing fourth on the opening lap. By lap two however the 2020 points leader in WXC established the running order and went on for that sixth victory of the season.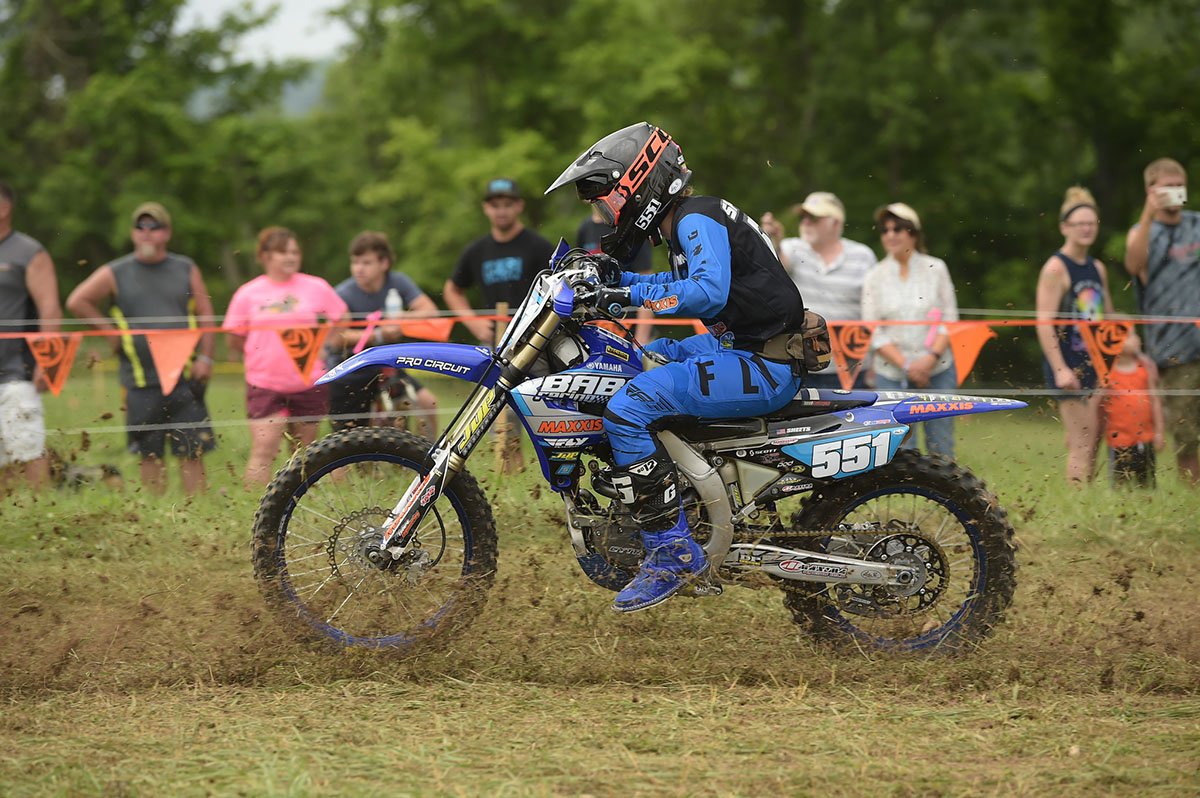 AmPro Yamaha's Rachael Archer pushed throughout the morning race to catch Sheets but had to settle for second in class. The result sees Archer remain third in the WXC points standings behind Rockstar Energy/Lan Mills XC's Tayla Jones who went from the lead to fourth before fighting with Rachel Gutish to eventually snatch third at the flag.
Women's XC class results, John Penton GNCC: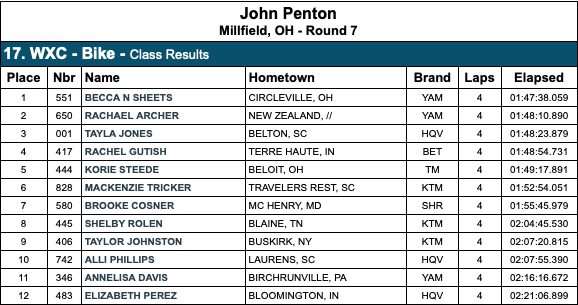 WXC points standings after round seven of 2020: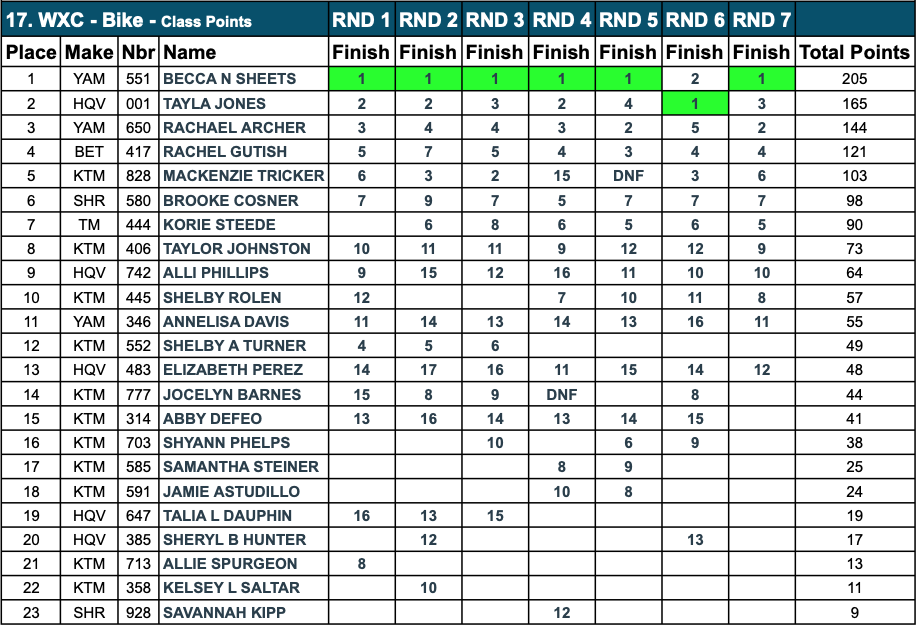 Full GNCC 2020 results on www.racer-results.net
Photo Credit: Shan Moore + Ken Hill