Josep Garcia out of GNCC Rnd3 with broken hand
After claiming a "dream" second place at the Wild Boar GNCC last weekend, Red Bull KTM Racing's Josep Garcia has revealed he will not compete round three this coming weekend because of a broken hand.
Josep Garcia made a "dream come true" last weekend by grabbing second place on the podium behind reigning champion Ben Kelley in only his second GNCC race. Little did we know the KTM rider had ridden half the race with a broken hand.
Remarkably Garcia says he whacked a tree halfway through the Wild Boar race in the deep Florida sand and rode for an hour and a half – on what some call the toughest GNCC course in the calendar – with the broken metacarpal.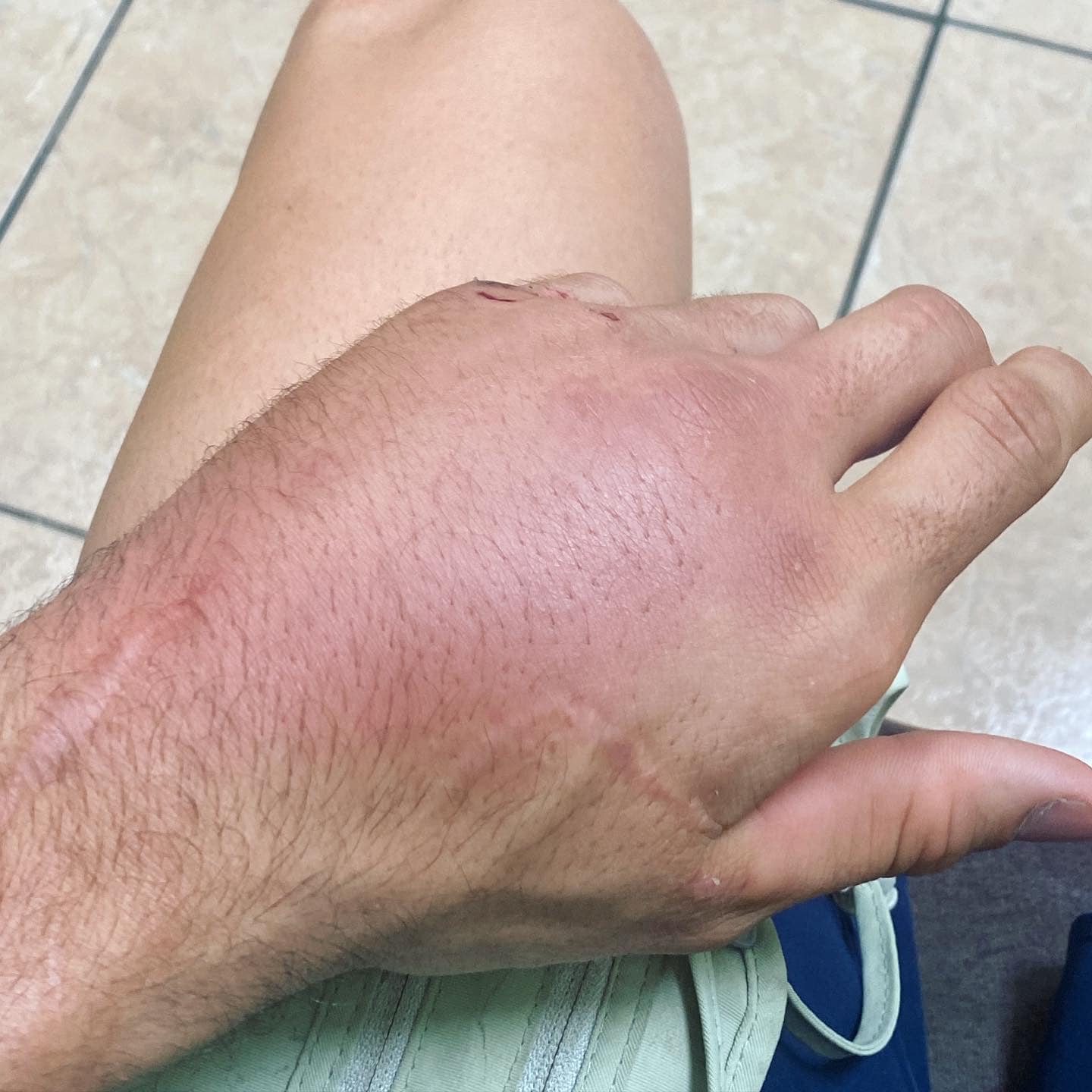 The injury is a common enough one for off-road riders, the outside bone in the hand can be the first one to take the hit against tree and posts. Josep has broken and dislocated the fifth metacarpal on his left hand and has already flown back to Spain to pay another visit to the well-known clinic of Dr Mir in Barcelona (check the scars on Josep's hand in the image, he's been to the clinic before…).
The EnduroGP World Championship season begins in May 6-8 this year so, like Brad Freeman who broke his collarbone two weeks ago, has plenty of time to heal.
Photo Credit: Mack Faint