2022 Xross Hard Enduro results: Lettenbichler wins in Serbia
Results from the final day's action at the Xross Hard Enduro Rally where Manuel Lettenbichler has taken a remarkable victory at round two of the 2022 Hard Enduro World Championship – Teo Kabakchiev and Graham Jarvis complete the podium.
HEWC Xross Hard Enduro, day three in a nutshell and rider quotes (results below):
Day three dawned a shorter prospect for riders – 78km split into two liaisons – but still sprinkled with some incredibly tough climbs as well as some awesome riding in the Serbian mountain meadows.
It has been a hard three days and riders are admittedly feeling it by this last stage. The leading Pro riders were largely grouped together today and were even helping each other in some of the toughest sections.
In total the Xross Hard Enduro has delivered over 11 hours of hard graft for the Pros, much more for the amateurs of course.
With a huge time gap established over everyone else yesterday, Mani Lettenbichler needed only to stick with his nearest rivals today to take a comfortable win. And, as Enduro21 said yesterday after he took a resounding lead, no-one is more surprised than Mani himself at this win so soon back from injury: "I came into this race with no expectations so to win is pretty special. After such a long time of the bike and working my ass off, it feels so good. Anything can happen in a day but I think at the service point I realised I was riding good and feeling good and felt like I could do it. It has been a crazy journey to even be here this week. I'm pretty damn stoked."
Second place went to Bulgarian Teodor Kabakchiev who delivered the kind of form which has seen him grab top results in Romaniacs in recent years. He's tall, he's strong and in these kinds of mountain conditions has the skills to lead home some big HEWC hitters: "I'm very happy for all the people who help me and for myself because I have been working hard for this. I was riding really clean this week – I had some tough moments but I think everybody did. I tried to reduce them to the minimum. I knew that I was feeling comfortable and getting better in training, I thought a podium was possible and it did so I am very happy!"
Third overall for the second HEWC round in a row was the grand, old master, Graham Jarvis. Don't forget the 47-year-old also had a serious knee injury sustained while leading the 2021 Romaniacs. But Jarvis is back and, get this, with his second podium of the season is jointly leading the world championship with Billy Bolt: "This feels good for sure. I just didn't know how my fitness would hold up in a multi-day race. To be honest I was struggling today, I was tired but I think everybody was. I'm really happy to just get to the finish of the race and be fit and healthy, the knee is still getting better and I'm feeling good. It's incredible to be leading the world championship. It's early days but to be leading the championship at 47-years-old is incredible."
Fourth overall and still the joint HEWC points leader alongside Graham, Bolt has struggled with fitness this week after a blistering start. Bolt won the prologue and was leading after day one but day two saw the reigning champ struggling with bike and body issues: "To stay fourth after how bad I was feeling yesterday is pretty surprising and quite a relief to be honest. The last two days have been a struggle. I knew today I had to work hard to keep with the guys. I knew this afternoon after service that it would be quite short but still with some difficult sections. I knew if I could keep at the front of the group at least they would have to pass me first if they wanted to break away. It seemed to work and ai managed to keep everyone behind me. I'm pretty disappointed on the whole but for it to be as bad as it was, I can't complain with fourth too much."
Carrying a back injury since day one, Wade Young has also had to knuckle down this week and fight back from eighth place. In the end he was close to snatching P4 away from Bolt but with riders so close on the trails today, the Sherco rider has to settle for fifth overall: "I've got to be happy with fifth, I pushed as hard as I could these three days. After the first hour today I didn't think I was going to be able to finish the race. But I managed to dig deep and ride around the problem, finish and collect some points."
Michael Walkner came home in sixth with David Cyprian seventh and the final rider in the top 10 inside the same hour total time of the winner. 10th place in fact went to Matty Green who finishes as best Junior rider.
Xross Hard Enduro, overall results: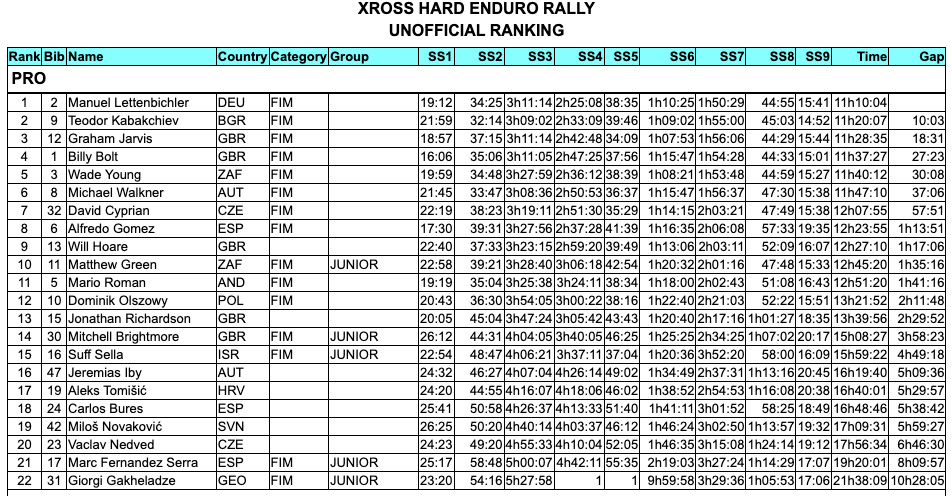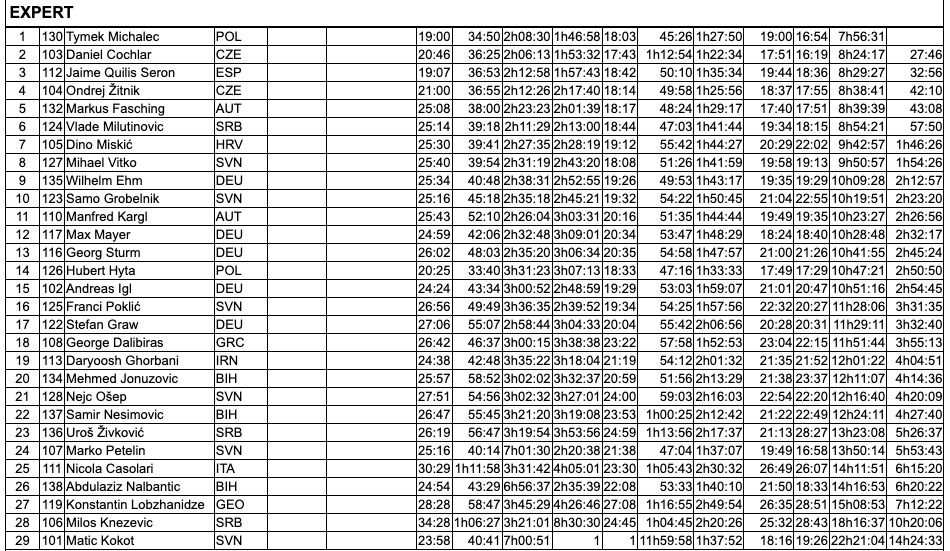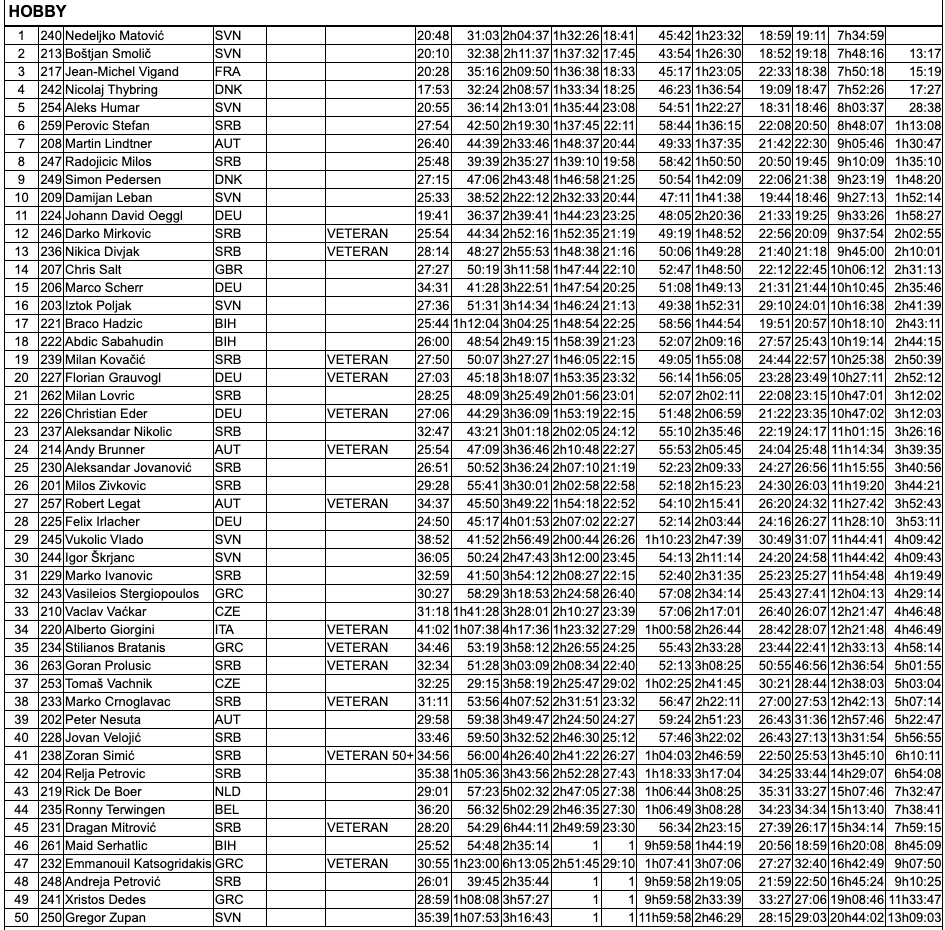 Photo Credit: Future7Media | Andrea Belluschi