2023 Xross Hard Enduro results: back-to-back wins for Lettenbichler as Billy's bike bites back
Results from 2023 Xross Hard Enduro Rally, round one of the 2023 Hard Enduro World Championship which saw Red Bull KTM's Mani Lettenbichler claim a comfortable victory ahead of Mario Roman and a battling Teo Kabakchiev third on the podium – Billy Bolt's podium chances burn with a fried bike on final day in Serbia.
2023 Xross Hard Enduro final day three in a nutshell:
It was textbook Manuel Lettenbichler who kick-started the final day's racing in Serbia. The Red Bull KTM rider was again first away and despite a comfortable 25-minute lead, rocketed a fast pace from the get-go.
Leading can certainly help on some of the loamy mountain climbs but not always. When you arrive first you can act as the sweeper, plus the GPS route is harder with no track out front while others behind follow your line.
It was testimony to Mani's skills in this going then – remember this is the guy who has dominated the last four Romaniacs – that he was still piling it on, faster through sector times while everyone else was "surviving" the final day of a physically tough Xross Hard Enduro.
In the end, he crossed the line first, 2:37s ahead to take a comfortable HEWC round one win: "Taking the overall win for the second time at Xross, I'm overwhelmed." Says Letti. "My riding was pretty good all three days and consistent. It's only the first race and anything can happen, so we keep taking it race by race."
Teo Kabakchiev was determined to repeat his 2022 podium in a battle for third place on the final day between Billy Bolt, Trystan Hart and Michael Walkner. It was impressive stuff from the Bulgarian who proved fitness is super-important in these world championship races to overhaul each of the above to land P3 overall. "Today was a battle, four guys were really close on time for third place." Teo explains. "I gave my best and rode as good as I can and got it done. Overall my race was a little difficult with my bike settings at first but yesterday we made some changes in the service point and since then I felt more comfortable."
Steadfastly running in Lettenbichler's shadow across the three days, Mario Roman will perhaps reflect on another poor prologue result which has potentially cost him at least a better shot at the Xross win. Sherco rider starts the season in good form though with third on day three, eight minutes down on Mani to cement second place overall: "Today was an amazing day riding in good conditions," says Mario. "The first two hours were really technical and it was pretty intense with first Billy and then Teo arrived. In the afternoon, you can see the finish line in sight, so I took it more easy to secure second place. Mani for sure was flying in this GPS-style race but it's a long season."
Trystan Hart easily relies on less experience in the GPS-style races like this so a fighting fourth on the final day and fourth overall is nothing to be sniffed at: "My final day was like all my days here, a bit up and down." Hart said at the finish. "But to be fighting for the podium after I drowned my bike on day one is definitely a positive. My sights are now set on the biggest extreme event of them all at Erzberg next."
What happened to Billy? Bolt put in a lot of work on day two, going from 10th to first on the day and jumping up to third place scratch. But day three was his undoing when his Husqvarna started to fold under the pressure while battling with Kabakchiev and Roman.
Anecdotally the TE 300 wasn't running properly and potentially had a clutch problem but that's unconfirmed. Either way, Billy lost a tonne of time even getting to the service point before his team could get to work and fix it: "I haven't got too much to say really, what can you say." Billy explained. "I started off pretty good and caught Mario and I made a few mistakes but was riding good. Then I noticed the bike was struggling so I had to take it super, super easy to arrive at the service. The team worked hard to get me out and we also lost a bit of time there but it had to be done, by that point I was so far behind we wanted to make sure I got to the finish. I've got a lot of positives to take from the race, I'm really happy with the way I rode and how the bike is working but in the end, it wasn't meant to be."
The Junior results got us a tad confused we admit (we thought last year's champion Matty Green was/had to move up to the seniors?). Anyway, P11 for him was good enough for the win in what was an up and down week for the younger riders. The South African was joined on the podium by two Brits, Mitch Brightmore (who might have won but for a huge time penalty yesterday) and Robert Crayston who claimed 17th and 19th respectively.
Xross Hard Enduro Rally Pro class overall classification: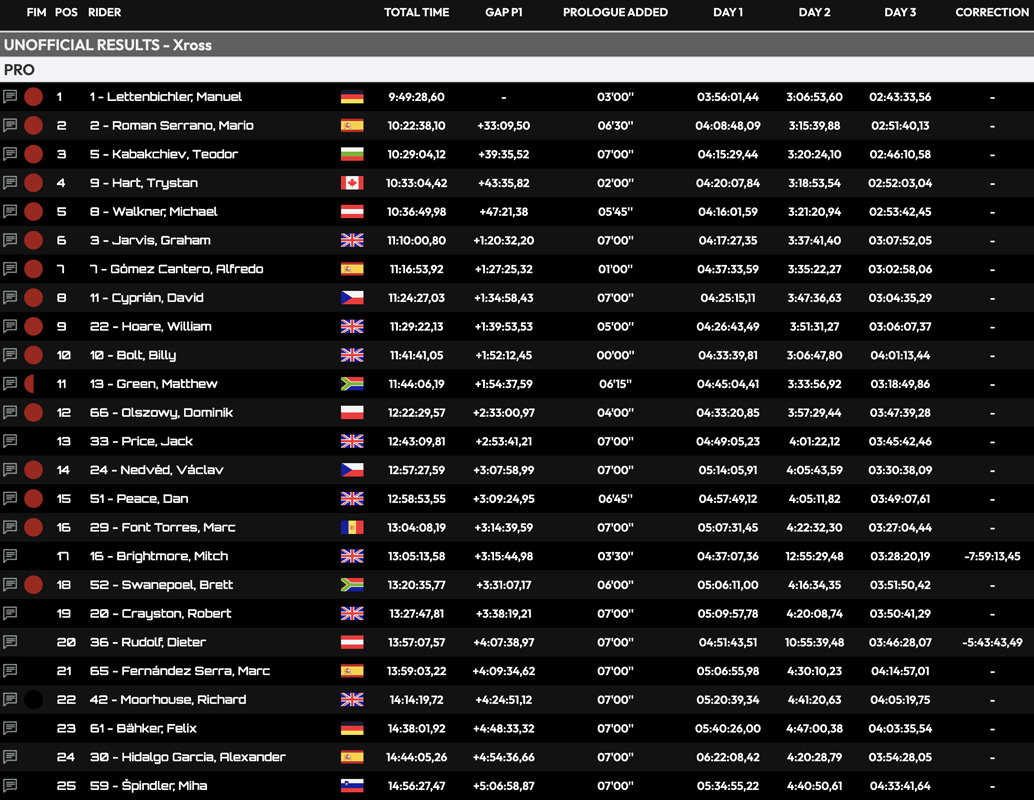 Xross Hard Enduro Rally Pro class day 3 results (top 25):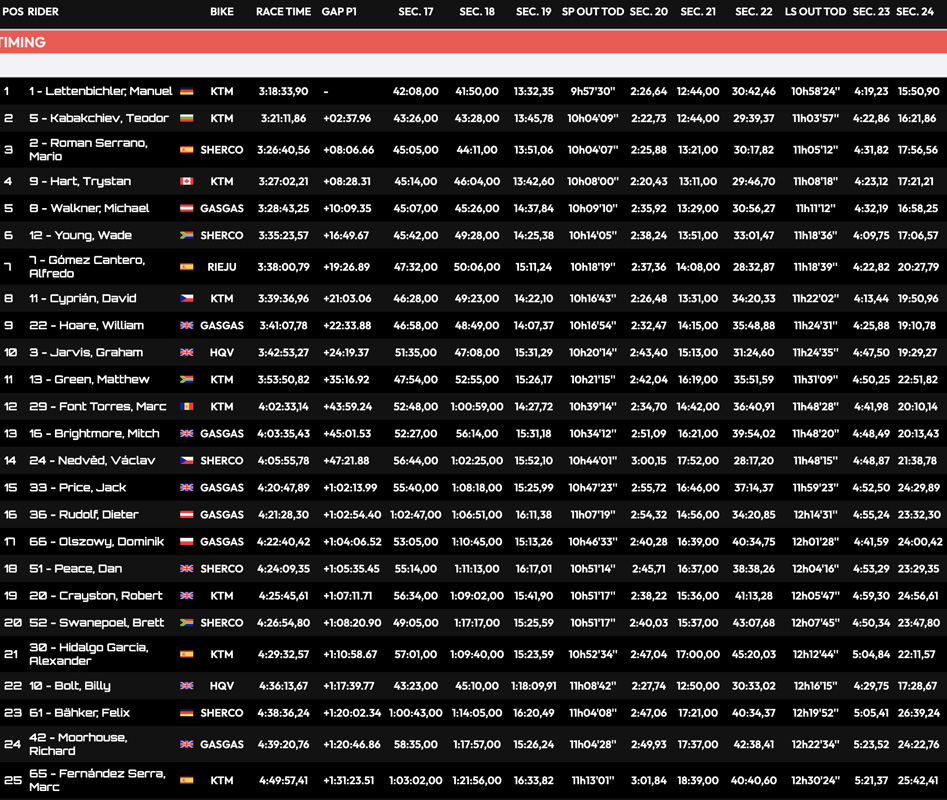 Xross Hard Enduro Rally Expert class overall classification: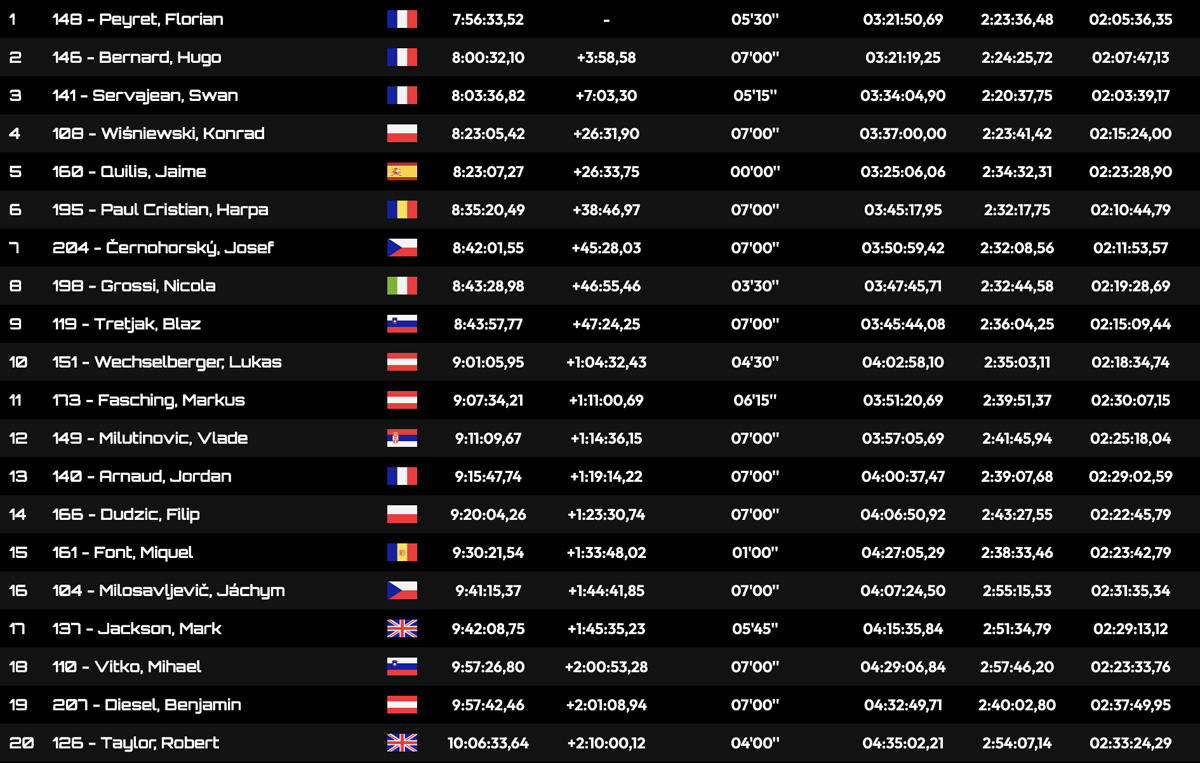 Xross Hard Enduro Rally Hobby class overall classification: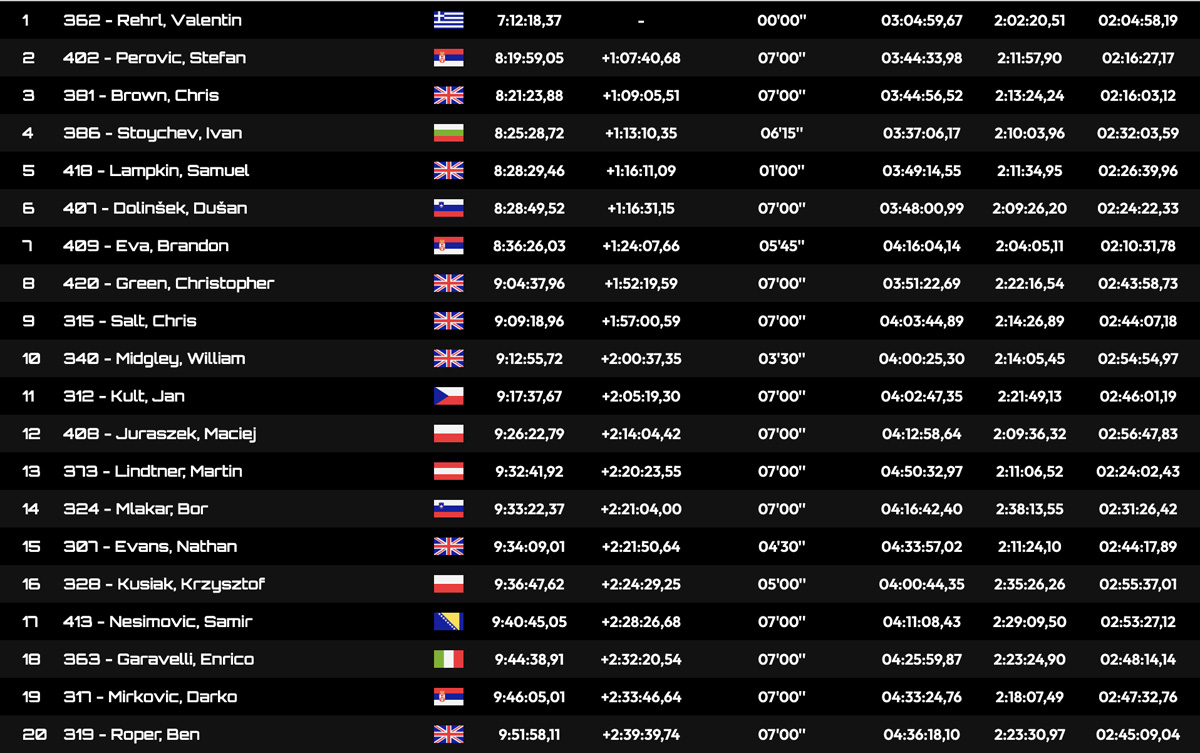 Xross Hard Enduro Rally Amateur class overall classification: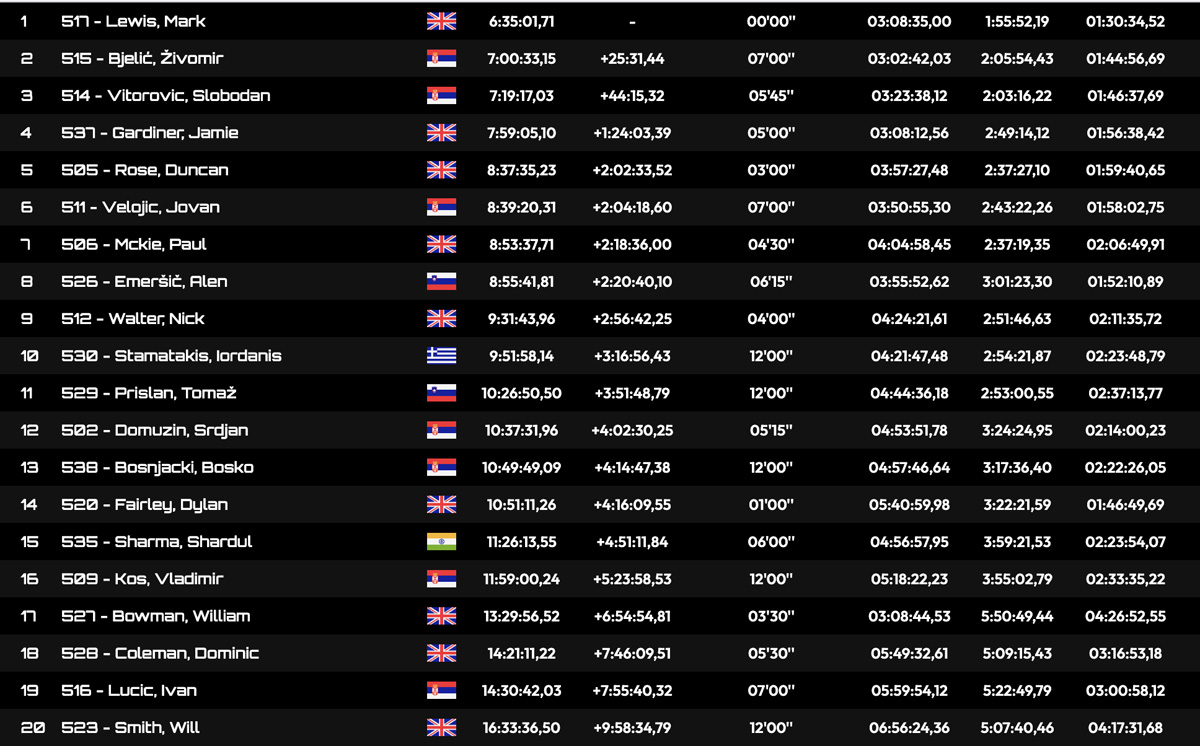 Photo Credit: Future7Media | Andrea Belluschi