GetzenRodeo is go! October WESS finale ready for entries
Final round of the 2019 World Enduro Super Series, the GetzenRodeo Hard Enduro in Germany, is gearing up for entries to open on September 2.

Competitor registration for the GetzenRodeo, the decisive eighth round of the 2019 WESS championship in Germany, will open on Monday, September 2. Getzen will surely be crunch time for the World Enduro Super Series as it arrives at its final destination of 2019 in Germany on November 2-3.
The WESS season currently rests on its summer break but picks up again with the Hawkstone Park Cross Country on September 21-22 followed by the Solsona Enduro October 5-6 – both more traditional enduro events. GetzenRodeo will bring things back to hard enduro and in front of some awesome crowds looking for their home boy Manuel Lettenbichler to take the win again.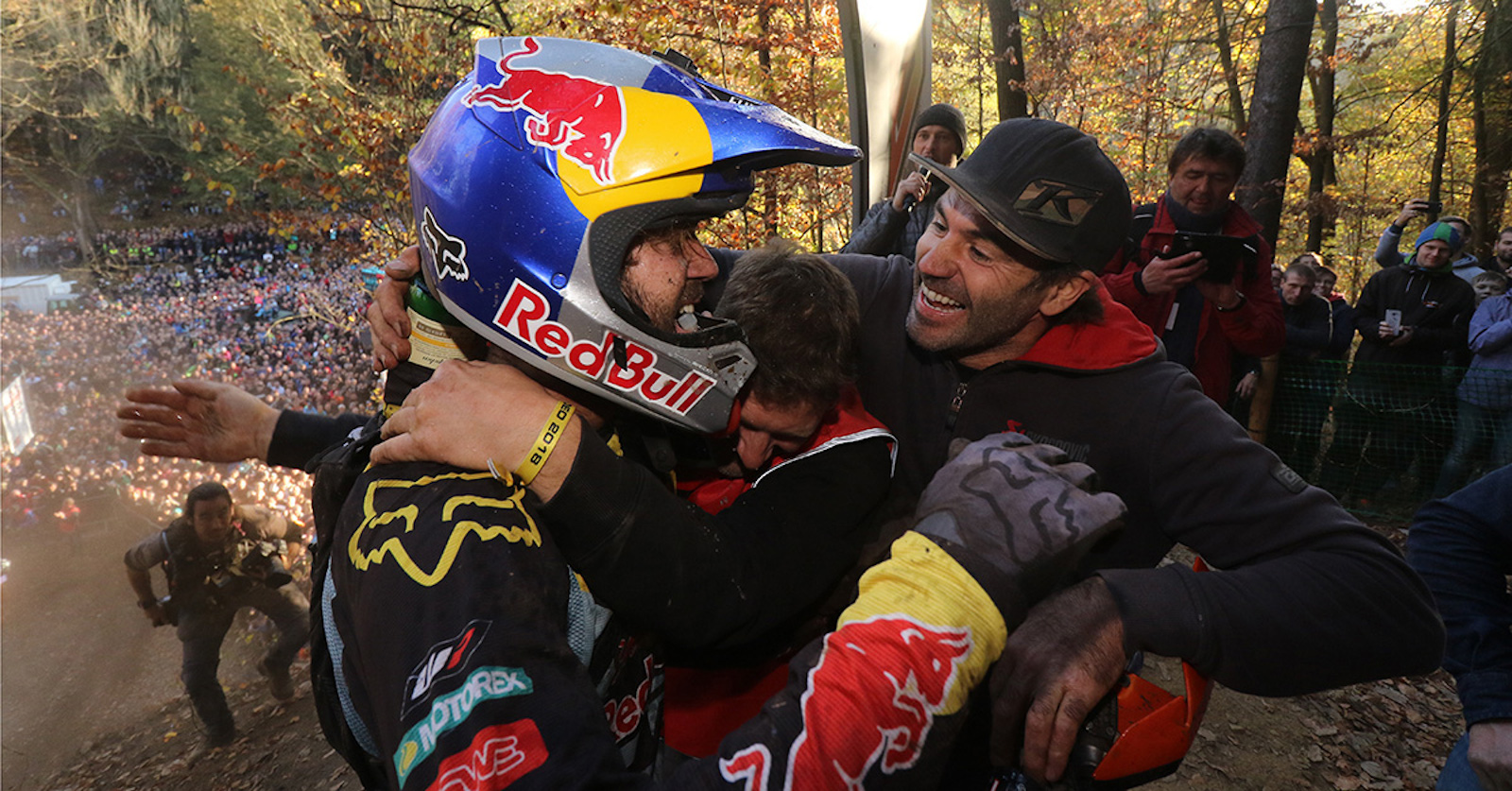 The Getzen race venue is not the biggest due to German land use restrictions and that limits the entry numbers compared to other events in the WESS calendar. That means organisers have to choose the entries from the incoming applications which outweigh the places available.
A total of 60 entries are available. 40 places will initially be reserved for the top 40 competitors in the current WESS standings and then to those outside the top-40 until the places are filled.
Take notice though if you're inside the top 40, WESS competitors also have until September 19, 2019 to register and to be considered.
Confirmation of entry will be sent to competitors on October 2, 2019.
More information (entries go live on the site on Monday): GetzenRodeo.net
Photo Credit: Denis Gunter