Lettenbichler and Gomez prepare for Hawkstone Park WESS round with AspangRace podium
Manuel Lettenbichler and Alfredo Gomez top the podium at AspangRace three hour enduro in preparation for WESS round six, Hawkstone Park Cross-Country.
As we approach the Hawkstone Park Cross Country race, round six of the WESS on September 21-22, points leader Manuel Lettenbichler and Alfredo Gomez stepped up their training for the event with a run out at the Austrian enduro, AspangRace.
The Cross Country-style race in the Austrian region of Bucklige Welt proved good training for Lettenbichler and Gomez to get up to speed for Hawkstone – though they might not find the same dry and dusty conditions in the UK in two weeks!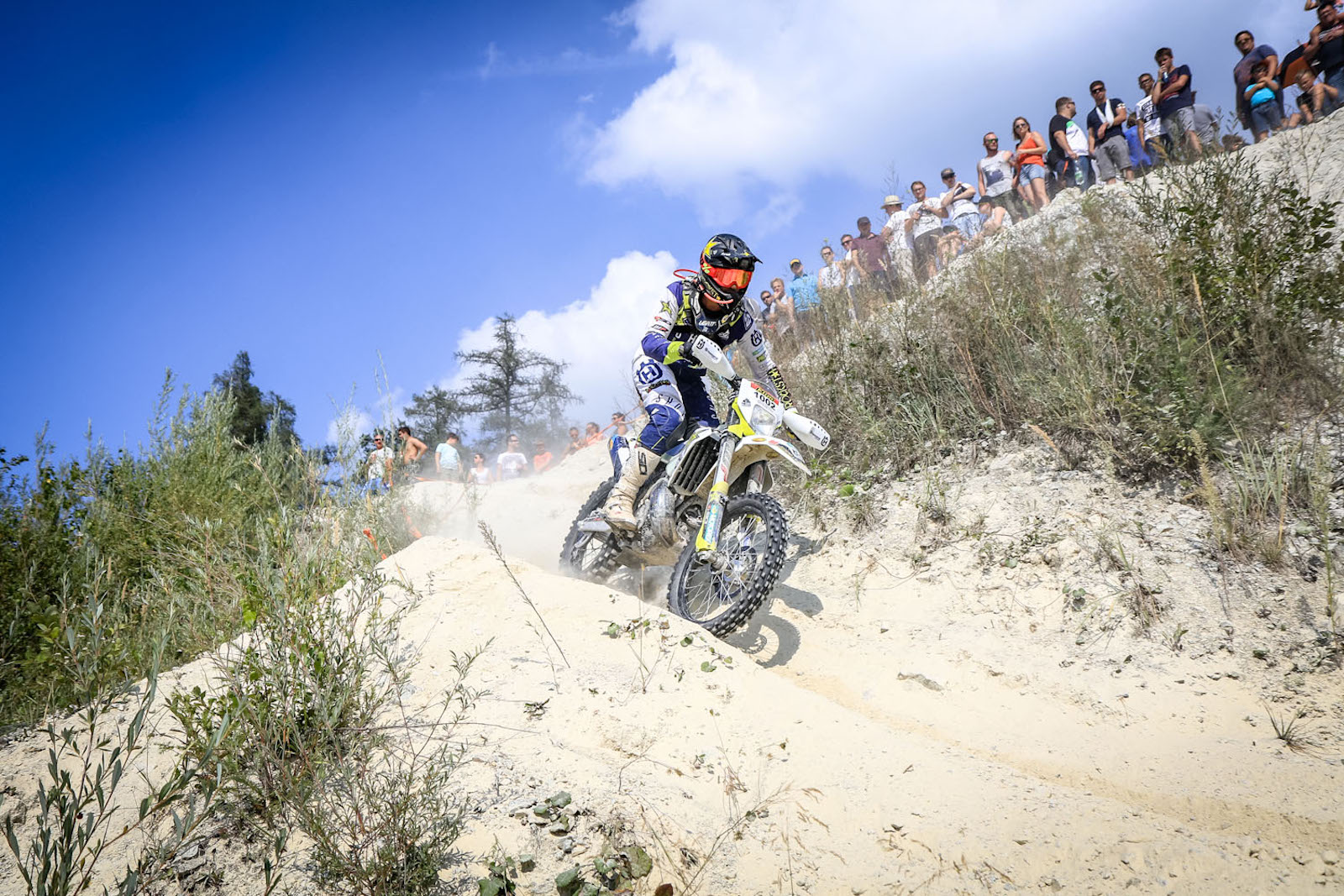 Having focused on Hard Enduro for much of the WESS season so far doesn't seem to have slowed them down as they finished first and second, mimicking the result they got at the 2019 Red Bull Romaniacs. Despite having problems firing up his bike at the start line Walter Feichtinger regrouped and managed to finish third.
Manni and Alfredo opted not to race on Sunday leaving clear way to Feichtinger take the win and get one step closer to the Austrian Enduro title. Junior class rider Thomas Reichhold took second on his first go at a Cross Country race and Manuel Isopp rounded the podium.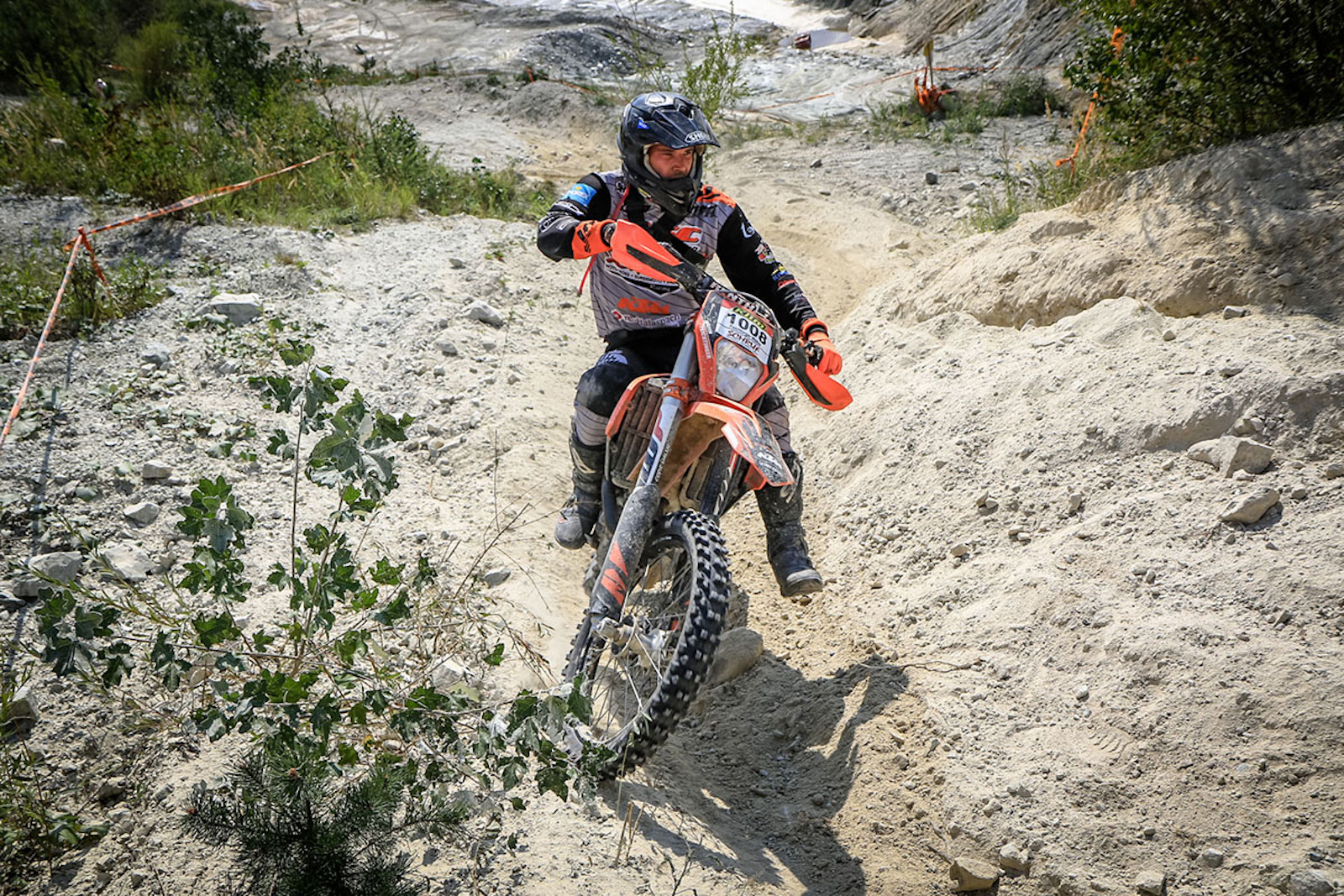 AspangRace Saturday top 10 results:
Manuel Lettenbichler, 9 Laps, 3:14:48.01
Alfredo Gomez, 8 Laps, 3:02:21.12
Walter Feichtinger, 8 Laps, 3:06:25.53
Philipp Schneider, 8 Laps, 3:07:36.16
Thomas Reichhold, 8 Laps, 3:09:04.27
Patrick Riegler, 8 Laps, 3:14:37.73
Christoph Heinz, 8 Laps, 3:15:54.64
Manuel Isopp, 8 Laps, 3:16:11.83
Mario Riegler, 8 Laps, 3:17:24.13
Matthias Buchinger, 8 Laps, 3:14:44.63
AspangRace Sunday top 10 results:
Walter Feichtinger, 6 Laps, 2:11:46.43
Thomas Reichhold, 6 Laps, 2:17:07.63
Manuel Isopp, 6 Laps, 2:20:26.00
Andreas Koller, 6 Laps, 2:21:57.48
Mathias Raffezeder, 6 Laps, 2:22:15.65
Christoph Wibmer, 6 Laps, 2:22:44.48
David Rinner, 5 Laps, 2:00:19.73
Marvin Rankl, 5 Laps, 2:03:58.33
Tobias Auer, 5 Laps, 2:07:26.06
Philipp Schneider, 4 Laps, 2:16:31.50
More information: AspangRace.at
Photo Credit: Franz Luder/Only-Dirt.at