HEWC heads Stateside – it's 2022 Tennessee Knockout time
The 2022 Tennessee Knockout, round six of the 2022 Hard Enduro World Championship, arrives this weekend with plenty to get our teeth into including Mario Roman and Mani Lettenbichler battling for the points lead, North America's best all joining the party including six-times winner Cody Webb and a straight rhythm showdown in downtown Nashville.
Who could have predicted how this year would have turned out so far? The HEWC season has twisted and turned more times than a catfish in a Cumberland river. Three different winners, two different points leaders, injuries, disqualifications for outside assistance (and sometimes not…).
The winner of last year's TKO and indeed the HEWC crown holder Billy Bolt will not be in Tennessee this year because he pulled out the races ahead of Romaniacs to get his wrist fixed. His decision was a-typical of a season where injuries have affected results right from day one.
Broken toes for Mario Roman, a serious back injury for his teammate Wade Young, and two comeback kids Mani Lettenbichler and Graham Jarvis both courting controversy but taking victories on route – Graham his sixth Romaniacs win and Mani three-in-a-row race wins this season. It certainly hasn't been dull.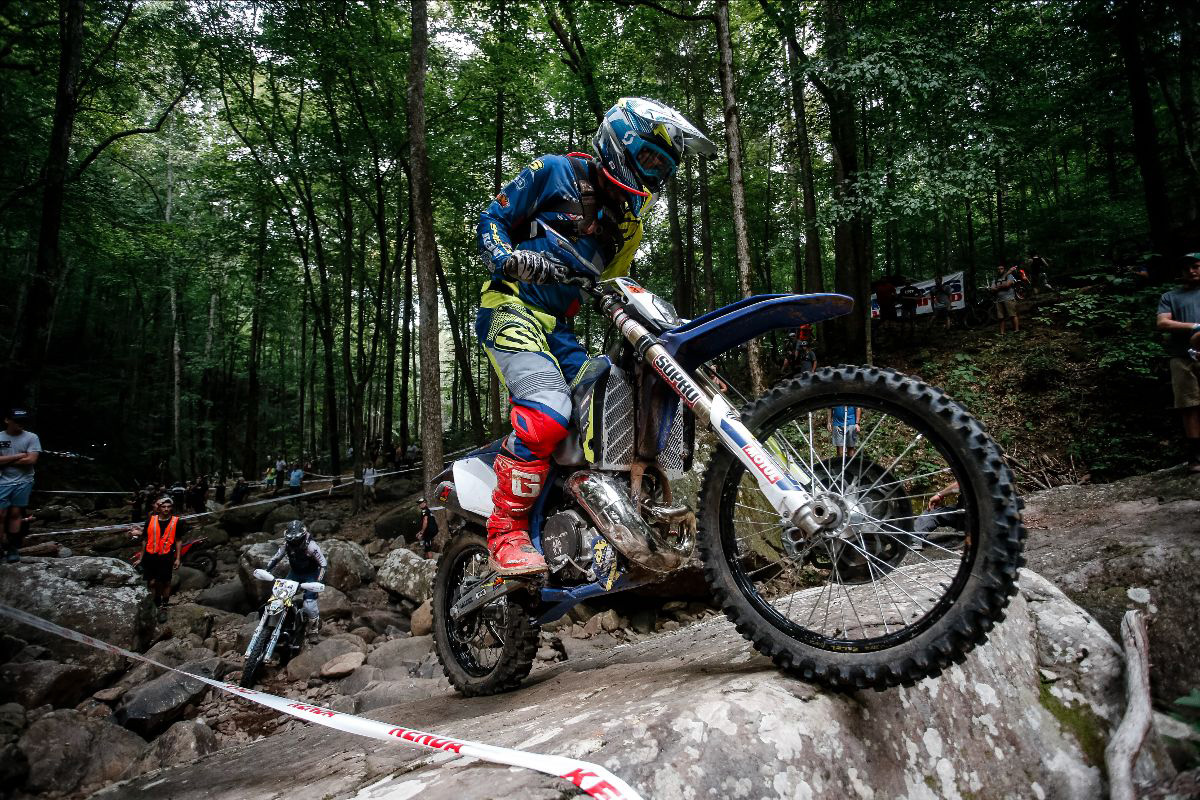 Through all this Mario Roman leads the points standings through consistency despite the foot problems in Serbia at round two. The cards have stacked against the Spaniard at times with prologue knockout races not going in his favour and suffering with dodgy food in Romania, but he has come through it with podiums at the biggest events – Erzberg and Romaniacs as well as the round one win in Israel.
The format of the TKO – a 45 minute main race – can be considered a sprint race for these guys so used to many hours of hard slog and will play into the hands of Mani Lettenbichler who has raised his level of fitness and speed this year.
The German also has form as a previous winner of TKO and very close runner-up last year in the head-to-head battle with Bolt.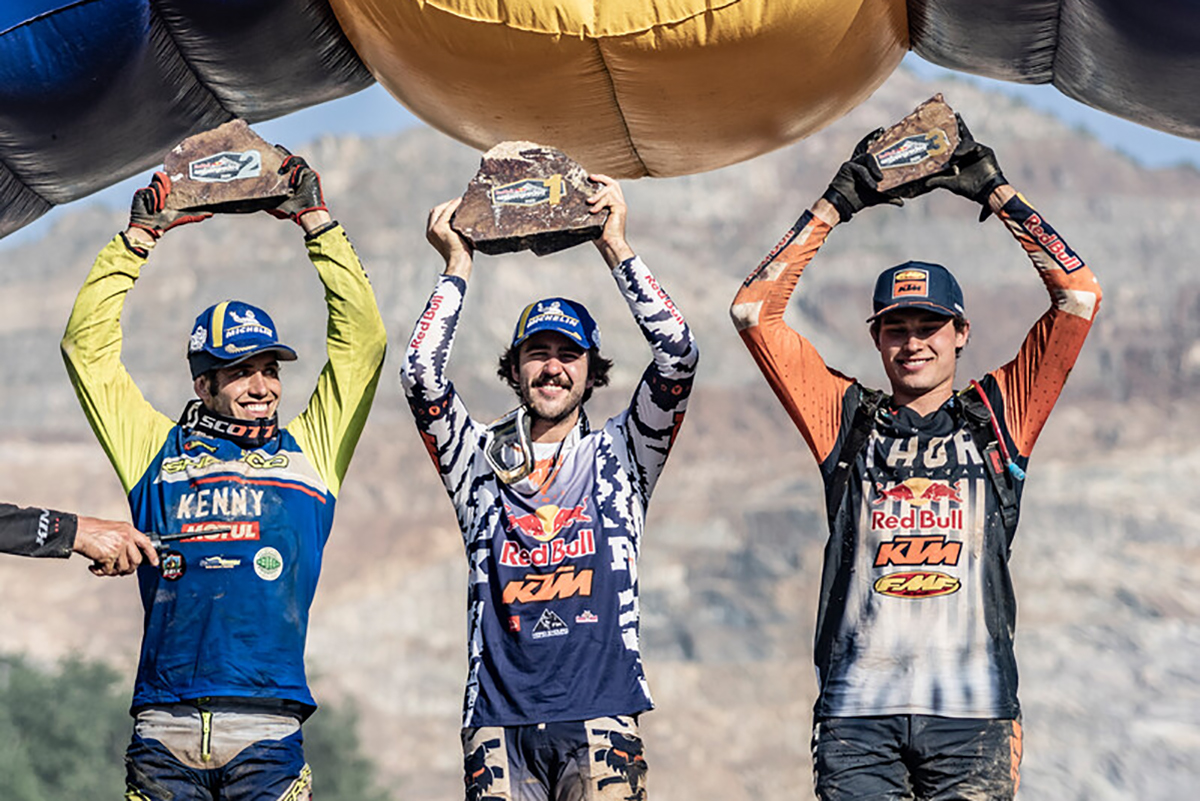 Trystan Hart has now very firmly got an idea how fast the World Championship riders attack the hard enduro races. HEWC is clearly a step and a half on from the US Hard Enduro series and after the 2021 TKO (where he finished third), and the 2022 Erzbergrodeo (see above) and Romaniacs under his belt, the Canadian will certainly know what he has to aim at if he wants to take back the TKO trophy he won in 2020.
Let's hear it for the old guys?
Graham Jarvis doesn't need any intros from us. The 2022 Romaniacs winner will have his work cut out in the fast and furious format at TKO with qualification races and a 45-minute main race. Graham is the hard enduro master when the going is tough and the days are long but TKO is different game. His "you never know" mentality is equally legendary and a decent points haul will be his aim in this sprint round.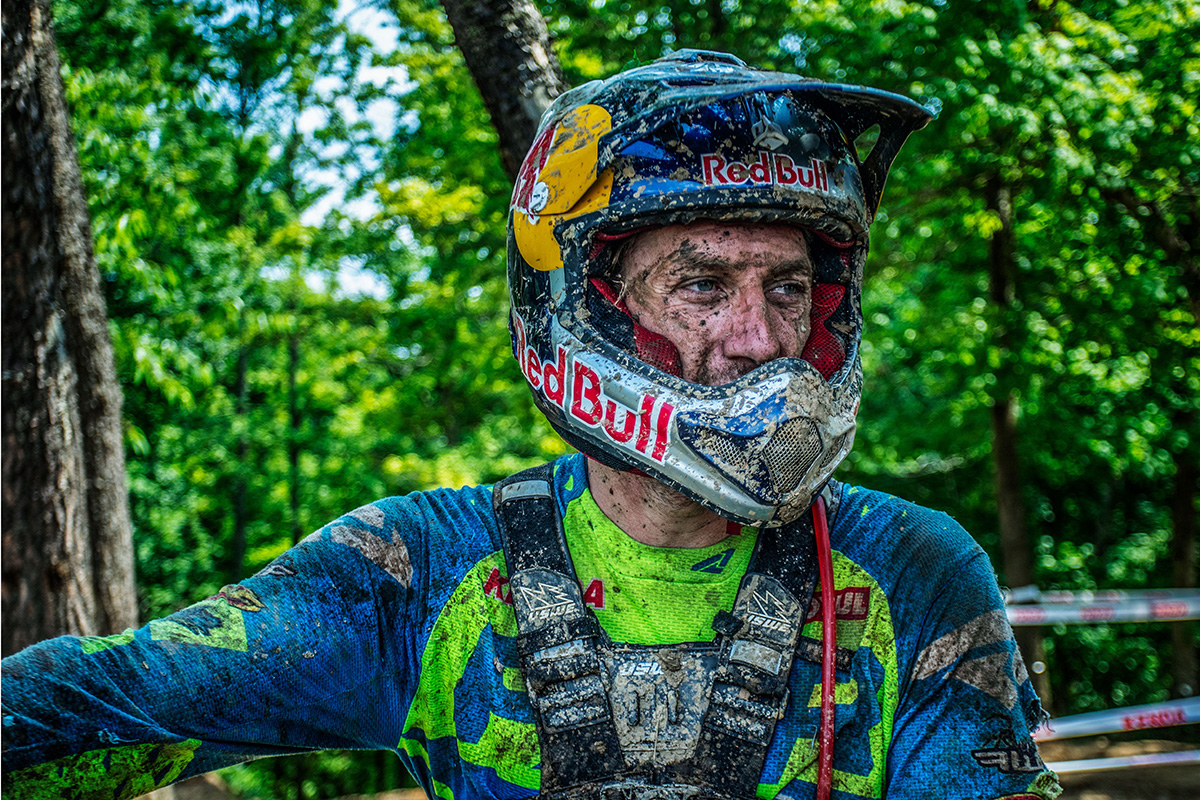 Add in the mix Cody Webb (sorry Cody, but can we call you an old guy yet?). The Sherco rider hit the same SuperEnduro World Championship log and had the same wrist injury as Taddy Blazusiak. Both have effectively been out of action all year with Cody recouping and staying away from the races while Taddy has made a couple of appearances only to realise the old bones weren't quite ready yet.
The six-times winner knows this course better than anyone but will surely be taking things as they come as he gets back to race fitness.
2022 TKO Schedule:
One thing which is clear, we know this because it is written in big, bold red letters, is "NO OUTSIDE ASSISTANCE ALLOWED DURING ANY OF THE 2022 TKO RACES". Let's hope that's clear...
THURSDAY, August 11, 2022
3PM – 10PM Nashville Pro Straight Rhythm Prologue (3PM–5PM Practice. 7PM–10PM Race).
FRIDAY, August 12, 2022
Rider check-in and 2PM – 6PM amateur hot-lap qualification for all amateur riders to determine Saturday starting positions featuring all amateur, women, youth and pre-qualified amateur riders.
SATURDAY, August 13, 2022
8AM Rider meeting
8:30AM – 12PM TKO Race #1 (ECR eMoto at 8:30AM. Amateur at 9AM)
Women, amateur and youth riders race. Start position based on HOT-LAP position. The top 200 riders completing the course in the 2.5-hour time limit qualify for TKO Race #2.
1PM – 4:30PM TKO Race #2 (Includes Women's Pro riders). Start position based on HOT-LAP for prequalified riders followed by riders that qualify from TKO Race #1 in finish order.
Top 30 finishers without Trials bike or Trials tires qualify for Sunday.
2PM – 4PM FIM Hard Enduro World Championship Rider Technical Inspection at rider sign in area.
5PM – 6PM Straight Rhythm (8 riders that missed top 30 qualification for Sunday. Winner qualifies for Sunday) followed by awards ceremony.
SUNDAY, August 14, 2022
7AM track inspection (on foot) followed by rider briefing @ 8AM.
9AM – 10AM Hot Lap runs (1 rider starts every 30 seconds)
10:15AM – 12:15PM Knockout Race #1 (on long course) – Top 25 riders qualify for race two.
12:15PM – 12:45PM TKO Straight Rhythm Duel LCQ (on Playground course if time permits).
1PM – 3PM Knockout Race #2 (on long course) – Five groups, top four in each group qualify for final.
3:30PM – 4:15PM Final Knockout (on short course).
4:30PM Award ceremony
Enduro21 doesn't yet know any live (or otherwise) broadcasts, we'll let you know when we do.
Photo Credit: Future7Media | Andrea Belluschi + Mary Rinnell